HIGH HP MONSTER + EQUALIZER IS BAD?
Hi guys. I missed posting blogs the last few days due to real life, but I'm back and will continue to grind both my daily Splinterlands games and blogs. That being said, for today's battle of the day, I chose a specific battle to demonstrate why using a high HP monster in a EQUALIZER RULESET is a bad idea.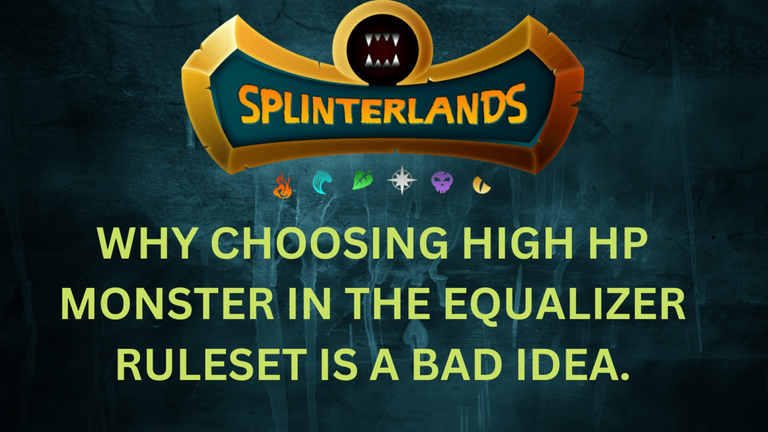 BATTLE OF THE DAY
The game had a 14 mana cap with EQUALIZER and EXPLOSIVE WEAPONRY rulesets, which is why my strategy was to choose low mana costs monster because their weakness of Low HP will be removed by the EQUALIZER ruleset and picked TIDE BITER and placed him in the second position because of his ability REFLECTION SHIELD that will nullify the BLAST damage from the ruleset and lastly for my damage dealer, I went for a DOUBLE SNEAK combo with PELACOR BANDIT and URAEUS.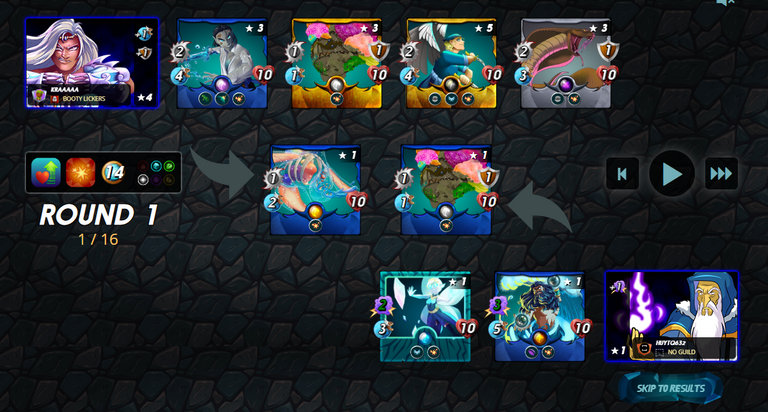 Battle Link Here

REWARDS
Daily Chest Quest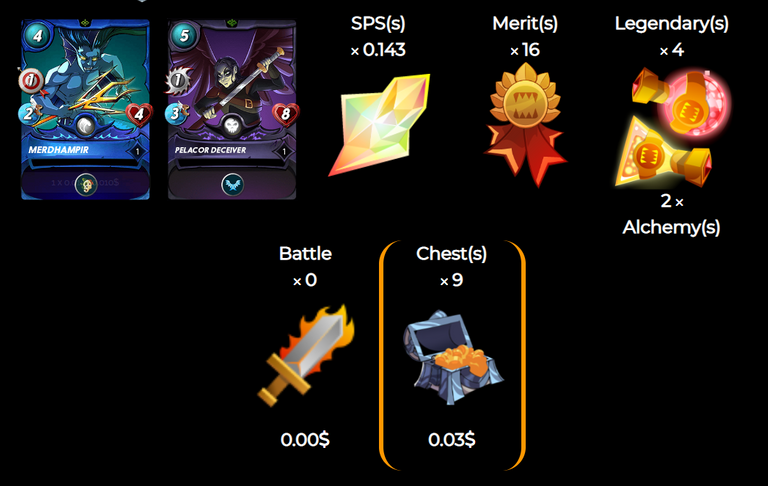 AFTERTHOUGHTS
As demonstrated in the battle, choosing OSHANNUS in this battle boosted all of my low mana cost/low hp monsters, and with that weakness removed, my SNEAK monsters had enough time to destroy all of the enemy monsters. This is a great lesson for both of us that picking high HP monsters in this ruleset with this mana cap is a bad idea.
But it always depends on the game; choosing high HP monsters in a max or high mana cap game is great because both you and your opponents will pick high mana cap monsters, which usually have a high HP, giving you a better win rate.

All of the images are owned by splinterlands.
The cover photo was made in canva.
The GIF was made in Lunapic
If you are not playing splinterlands yet. You can use my referral here.
---
---