PELACOR ARBALEST - SPLINTERLANDS WEEKLY BATTLE CHALLENGE
Hello everyone, today I'll be sharing my weekly battle challenge, PELACOR ARBALEST, as well as my thoughts on this monster and some basic information about it.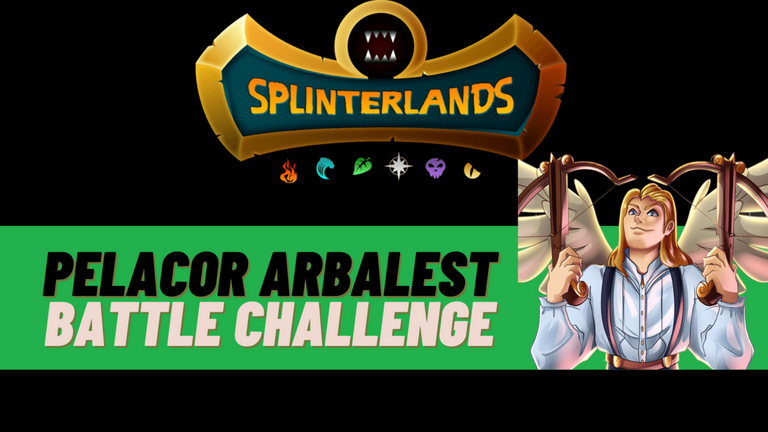 First, we have to know the story of PELACOR ARBALEST and according to the splinterlands lore; Pelacor Arbalests are armed with powerful crossbows enchanted to fire bolts at extremely long distances. They are trained to wield a crossbow in each hand and can fire both simultaneously with deadly accuracy. Compounded with the Pelacor's excellent eyesight and nimble dexterity, these sharpshooters are extremely useful as snipers on the battlefield.

PELACOR ARBALEST is a powerful monster with several abilities, including Reach

and Double Strike

at level 1, and Shield

at level 3.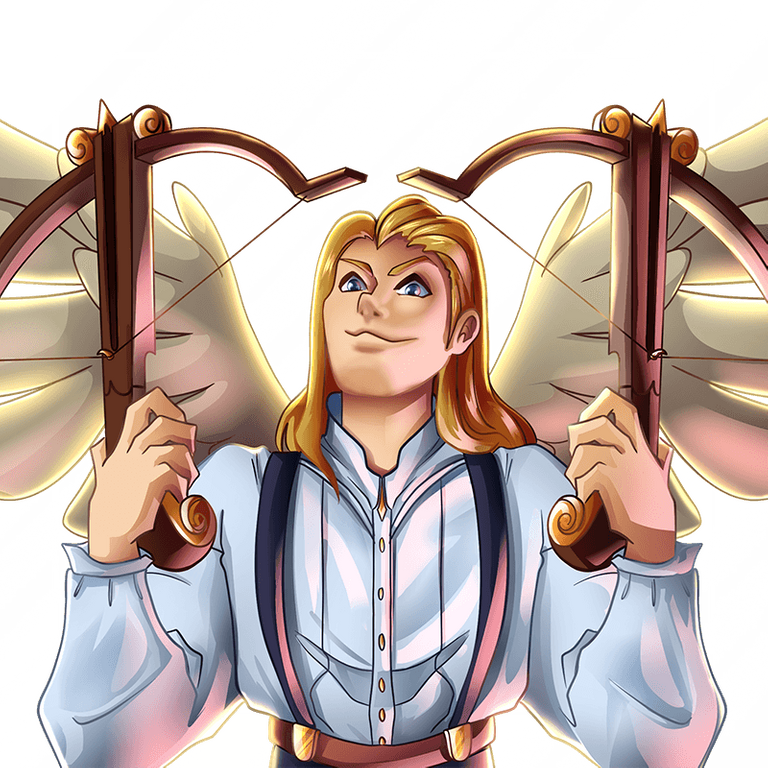 | | | |
| --- | --- | --- |
| | MANA | 11 |
| | | |
| | ARMOR | 7 |
| | | |
| | HEALTH | 8 |
| | | |
| | SPEED | 3 |
| | | |
| | DAMAGE | 2 |
CARD PRICE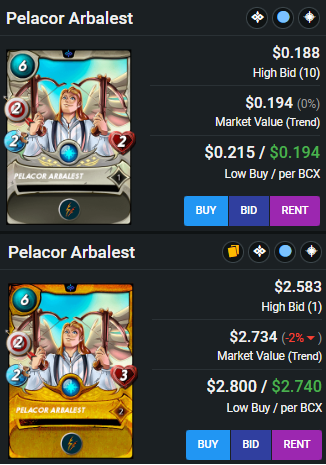 PELACOR ARBALEST is a rare monster from the life splinter that grants 20 CP per bcx and 500 CP in gold foil form.
At the time of writing, regular foil PELACOR ARBALEST is currently priced at $0.215 per bcx, with an upgrade to level 2 costing $1.075.
The gold foil version is level 2 by default and costs $2.800.
You can also play this card without owning it by renting it. At the moment, this card and a 1 level 1 regular foil of this card cost 0.1 DEC/Day, level 2 costs 0.634 DEC/Day, and the gold foil version costs 2.740 DEC/Day.
---
WEAKNESS AND STRENGTHS
STRENGTHS As one of the few monsters with the DOUBLE STRIKE ability, his base damage is multiplied by two, making him one of the highest damage dealers in the lower league.
WEAKNESS. PELACOR ARBALEST, also known as a GLASS CANNON, has high firepower but is easily killed; he has only 3 HP at level 1 and no armor, making him vulnerable to monsters with the SNEAK, SNIPE, & OPPORTUNITY abilities.

RULESET

The game has a 17 mana cap ruleset and a single Rise of Commons ruleset, which makes this game great with PELACOR ARBALEST because it limits the monsters' choices to pick any **SNEAK, OPPORTUNITY SNIPE, which means this will be a frontal battle. However, my strategy was to choose monsters with SNEAK & OPPORTUNITY to surprise the enemy and PELACOR ARBALEST as the main damage dealer.
---

SUMMONER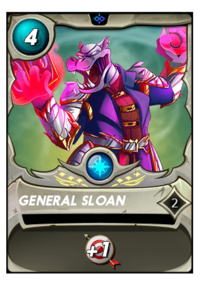 GENERAL SLOAN will be the best match for my PELACOR ARBALEST because he has the +1 range damage buff, which will boost my *PELACOR ARBALESTfirepower *'s even more.
---
TANKS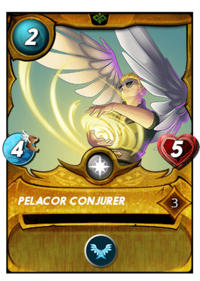 PELACOR CONJURER is the main tank in this lineup; I'm counting on his FLYING damage to cause physical damage monsters to miss, and his 5 HP to keep him alive against magical damage monsters.
---
DAMAGE DEALERS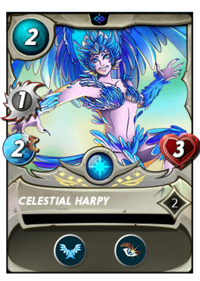 Celestial Harpy is a secondary tank that can deal damage; its OPPORTUNITY ability will catch the enemy off guard and eliminate the weaker enemy monsters.
---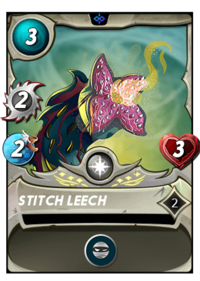 STITCH LEECH will be my main backline damage dealer, and his SNEAK ability will eliminate the enemy's backline.
---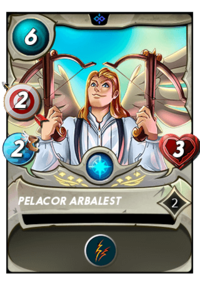 PELACOR ARBALEST will be the main character in my lineup; he will be the frontal damage that can deal 6 damage per round, ensuring that the enemy tank is destroyed quickly.
---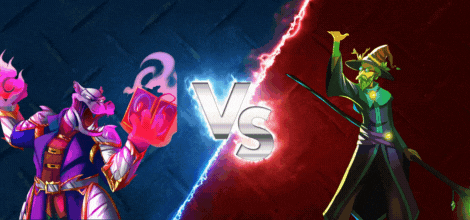 We both chose aggressive summoners, but the enemy lineup was designed to counter any frontal magic damage lineup, giving me confidence that I would win the game.
Battle Link Here
ROUND 1
I was able to eliminate the enemy CHICKEN and KHMER PRINCESS at the start of the round while not losing any of my monsters, giving me a numerical advantage.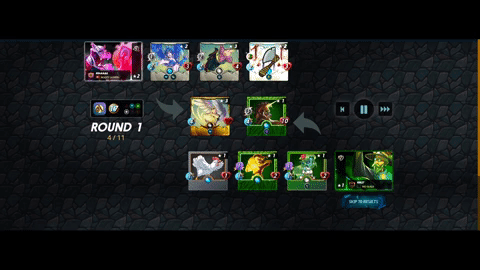 ROUND 2
I almost won the match in the second round, but my CELESTIAL HARPY missed, extending the game into round three.
ROUND 3
With UNICORN MUSTANG 1 hit away from dying, I won the game comfortably without the enemy taking his turn.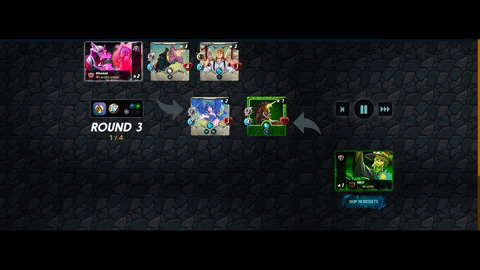 AFTERTHOUGHTS
PELACOR ARBALEST is one of the most frequently used monsters in my life deck; I intend to level him up further to improve his basic stats and make him stronger.
My lineup is very risky, but I am still confident in it and will not change anything.

If you don't have an account yet you can use my referral here to start playing.
All the images are owned by Splinterlands.
The cover photo was made in canva.
The GIF's was made in giphy.
---
---