The power of a Gladius Card - The Unexpected win
Hi Guys. This is taken from our guild battles or BRAWLS, I was originally in FRAY 6 which is BRONZE - CHAOS LEGION but I changed into FRAY 1 NOVICE because one of my guildmates has better cards in the FRAY 6 which I was originally on, and this new FRAY that I am playing is much cheaper for me to rent and has more games for me to play and practice. I'll be sharing the outcome of our BRAWLS, as well as the battle that demonstrated how powerful and overpowered the GLADIUS cards are.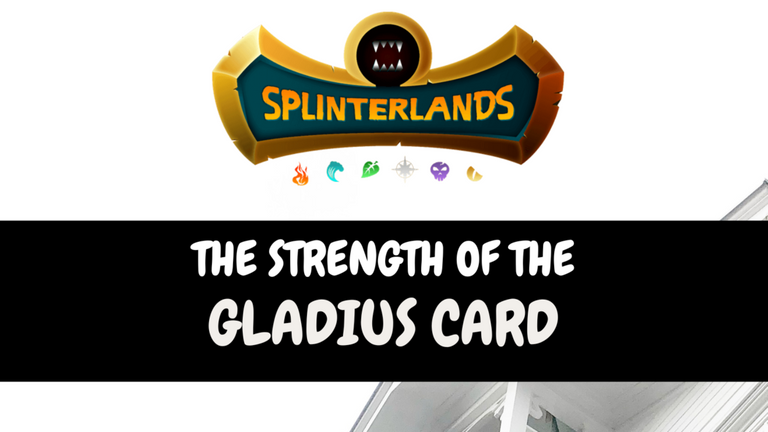 GLADIUS CARDS
What exactly are gladius cards? They are not available for rent or purchase in any third-party market, and this card cannot be delegated. The only way to obtain them is to join a guild, earn merit points, and purchase them from your guild store, which is completely free. To purchase and open a gladius card, all you need to do is compete in the BRAWLS and earn 2,000 merit points.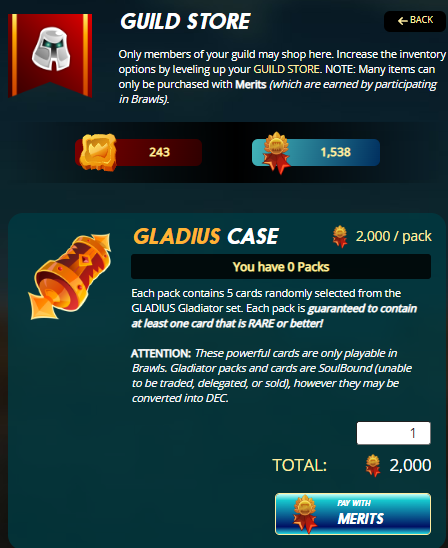 GUILDS
You can join a guild by going to the splinterlands website and searching for the guild you want to join in the GUILD section. However, the best way to join a guild is to go to the Splinterlands discord server and go to the #GUILD-RECRUITMENT channel, where you will find guilds looking for members and simply choose/apply the best guild for you.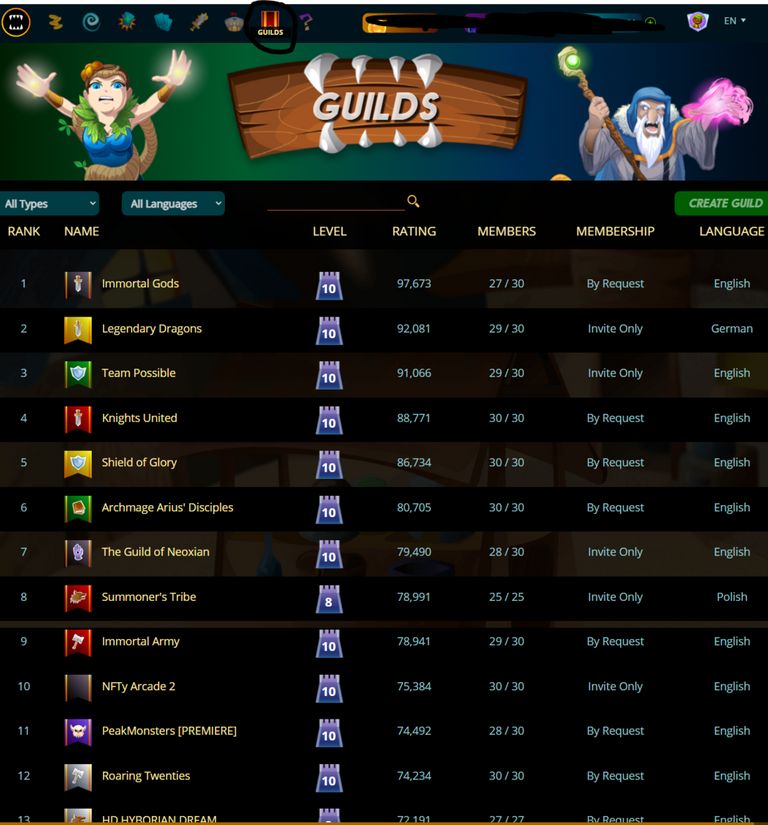 BOOTY LICKERS is the guild I joined, and it is owned by our awesome guild leader @jpleron. Who wouldn't want those booties?

BATTLE
I never expected the enemy to choose PRINCE JULIAN because it is expensive to rent/buy. This monster is one of the most powerful summoners in the earth deck and my favorite summoner in the earth, and his summoner is a great counter to my MYLOR CROWLING.
My strategy for this game is to select two good tanks, CHAIN GOLEM and MYCELIC SPAWN, and support them with QUEEN MYCELIA and GOBLIN PSYCHIC, while my SNEAK combo of GOBLIN THIEF and KATRELBA GOBSON will finish off the enemy backline monsters. This lineup was heavily reliant on my KATRELBA GOBSON; if this monster died, I would almost certainly lose the game, and the only way to win was for this monster to be boosted by his BLOODLUST ability.
In the end, I won the game thanks to my KATRELBA GOBSON, who killed all of the enemy monsters and helped me win.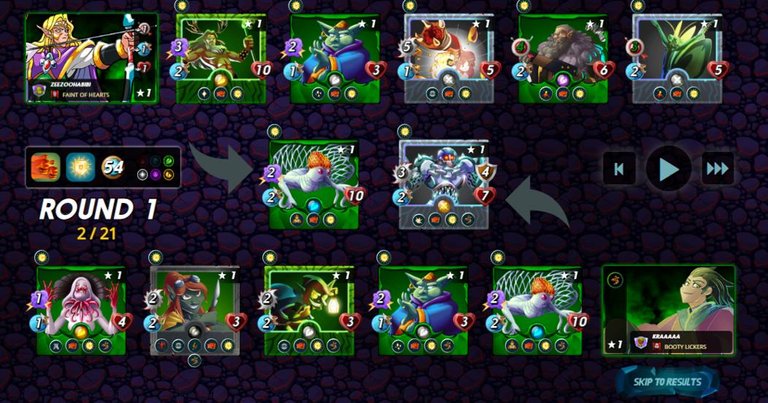 Battle Link Here

RESULTS
The guild's top 5 players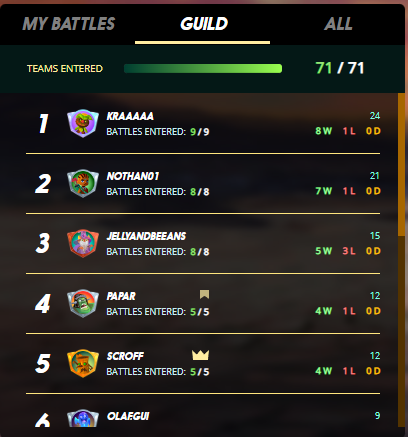 My stats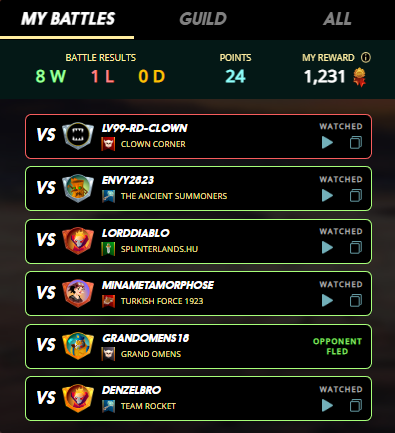 REWARDS FROM BRAWLS
GLADIUS CHESTS
I had earned 1,231 merit points[shown above] that made me afford to buy a gladius case.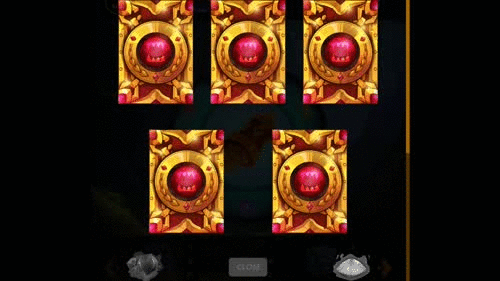 AFTERTHOUGHTS
If you don't already have a guild, make one. One of the perks is getting the GLADIUS CARDS, which are free and will give you CP, and there are other perks as well, such as getting a DEC percent BONUS in every match you win in rank games, but the most important of all is meeting new people and making friends, which will help you grow further in the game.

All of the images are owned by splinterlands.
The cover photo was made in canva.
The GIF was made in Lunapic
If you are not playing splinterlands yet. You can use my referral here.
---
---