MyDefiPet Hunting & Splinterlands Season Rewards!
Good mornin, partner.
Hope you're doing well. It's hump day so you know what that means... Nothing! Make sure you drink some water and take care of yourself no matter what you're doing today. This will be a short post because I woke up with a killer headache and don't feel like putting much thought into anything. I guess this tropical storm rolling in has my allergies fucked up. Who knows. I might even be dying. Anyway - a couple days ago I wrote a post about a new feature being added to MyDefiPet which is called hunting so please check that out here.
Hunting
So this new update was quite the disappointment as you can tell from my last post. Regardless, it's here and I have some pets so I'm going to test it out so you don't have to. So there's the hunting center now to the right of your setup. When you click on it, you can send pets to hunt for 30 days. I guess this is their shitty version of Staking.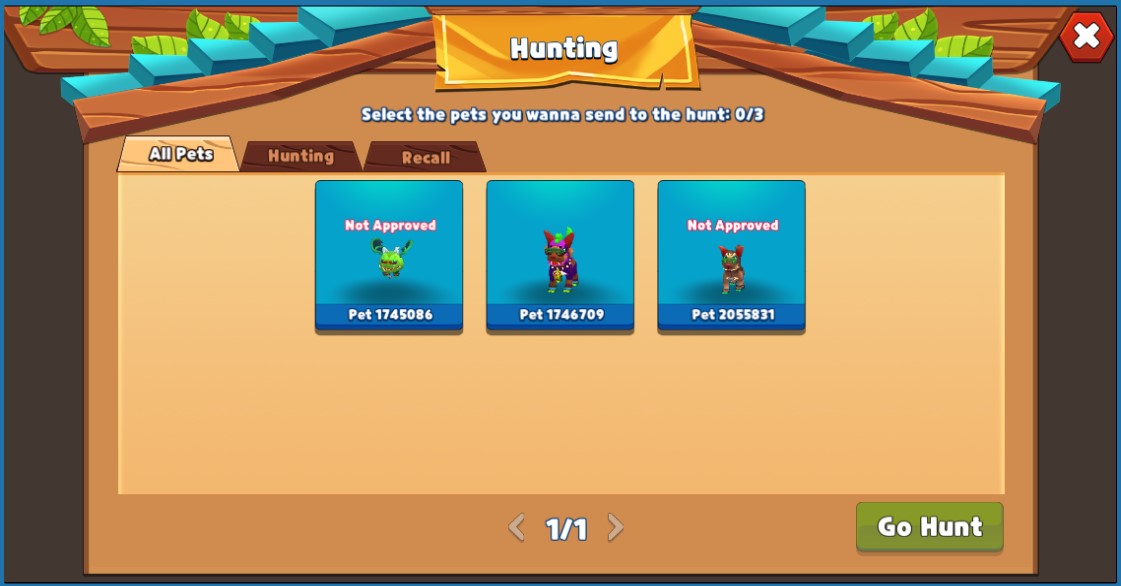 You're going to be doing a couple transactions so make sure you have a little extra BNB in your wallet for transaction fees. Gas fees on Binance Smart Chain aren't too bad at the moment. So you click the pet you want to send, click approve, and then click Go Hunt. This is 2 transactions per pet. Keep in mind also that each pet sent is locked up for 30 days and they can only hunt ONCE IN THEIR FUCKING LIFETIME. It advises checking the Hunting tab before sending a pet hunting. This is what that looks like. I have some thoughts here....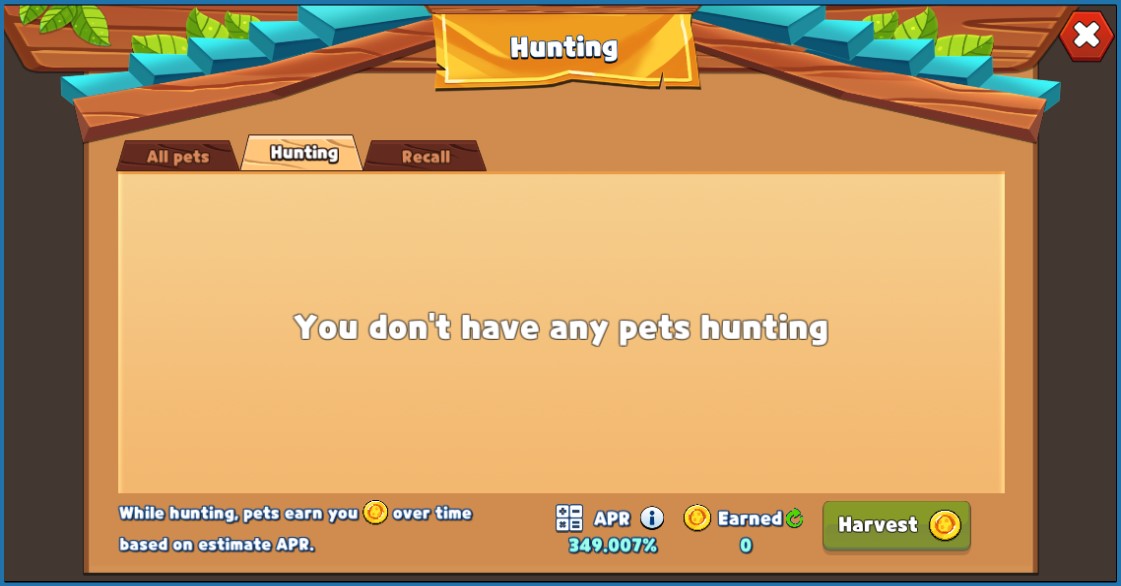 So when a pet is sent out hunting, it earns you DPET tokens over time. There's even a pretty nice looking APR of 349%. So here's my question... What the fuck is the APR based off? So I'm sending an NFT which is a pet to a smart contract and I'm getting 349% of WHAT??? This makes literally no sense. Like why not just say your estimated earnings are X and leave it at that. Saying it has an APR % is dumb because there's not anything to base that off of. They literally did this in hopes that it would attract people to actually use this feature. Whatever, I did it. You immediately start slowly earning DPET tokens and Food. The pets locked up can't earn you Silver while they're locked up though.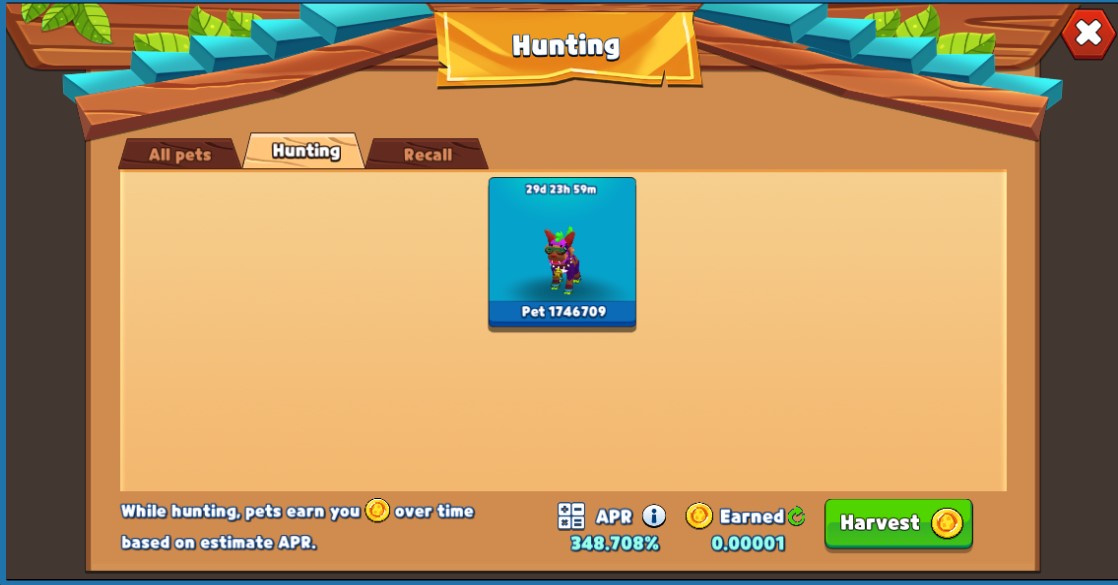 That's about it as far as MyDefiPet goes. It's still not much of a play to earn game like they say it is. It's not much of a game at all. Moving on...
Splinterlands Season Rewards!
I hit Bronze I for the first time... Yes, I know I'm a noob compared to a lot of you. I had to rent a couple gold foil cards for about $1 worth of DEC so I would have enough power to rank up and get 9 chests instead of 7. It was totally worth it! The DEC rewards were trash but the cards were awesome!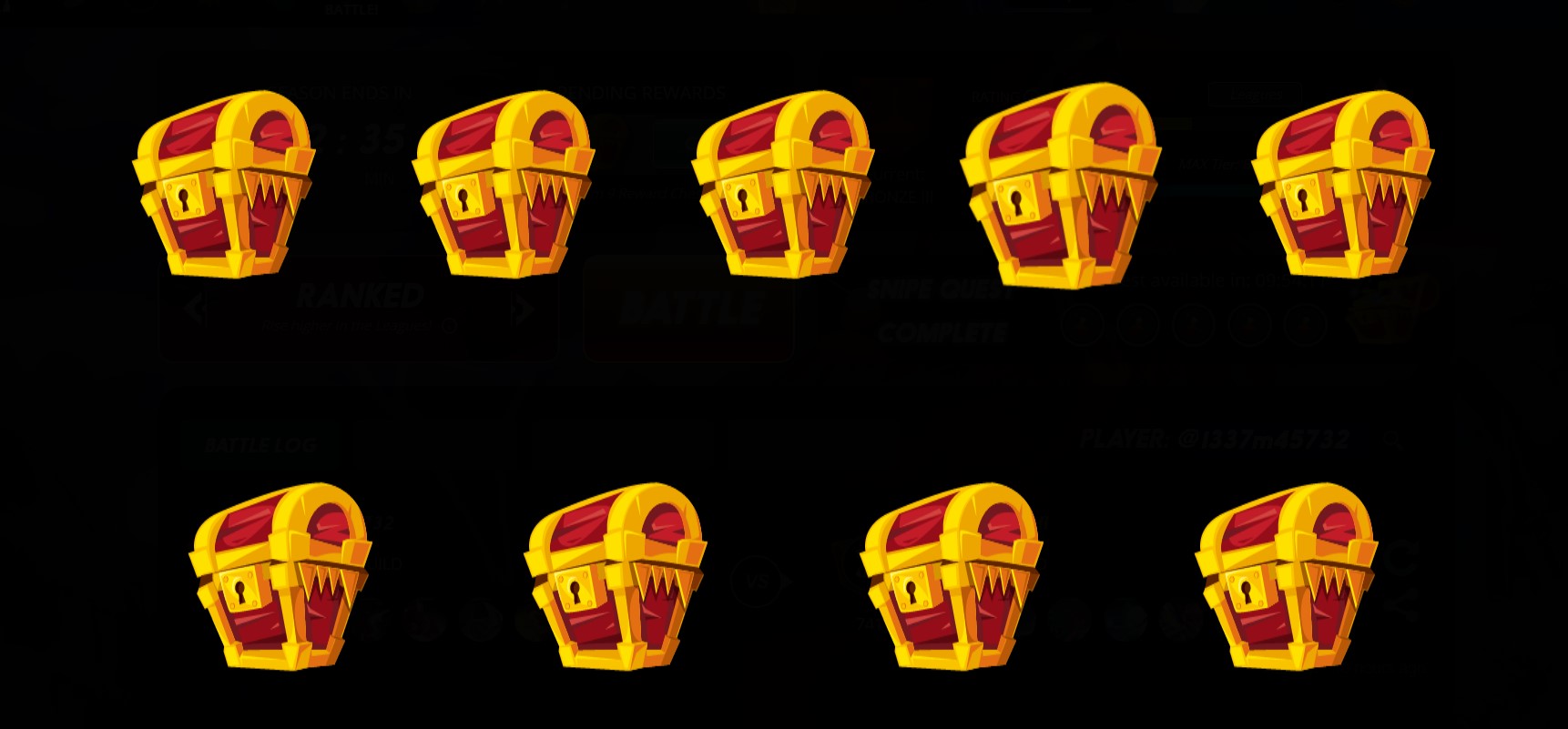 The anticipation!!!! Drum roll......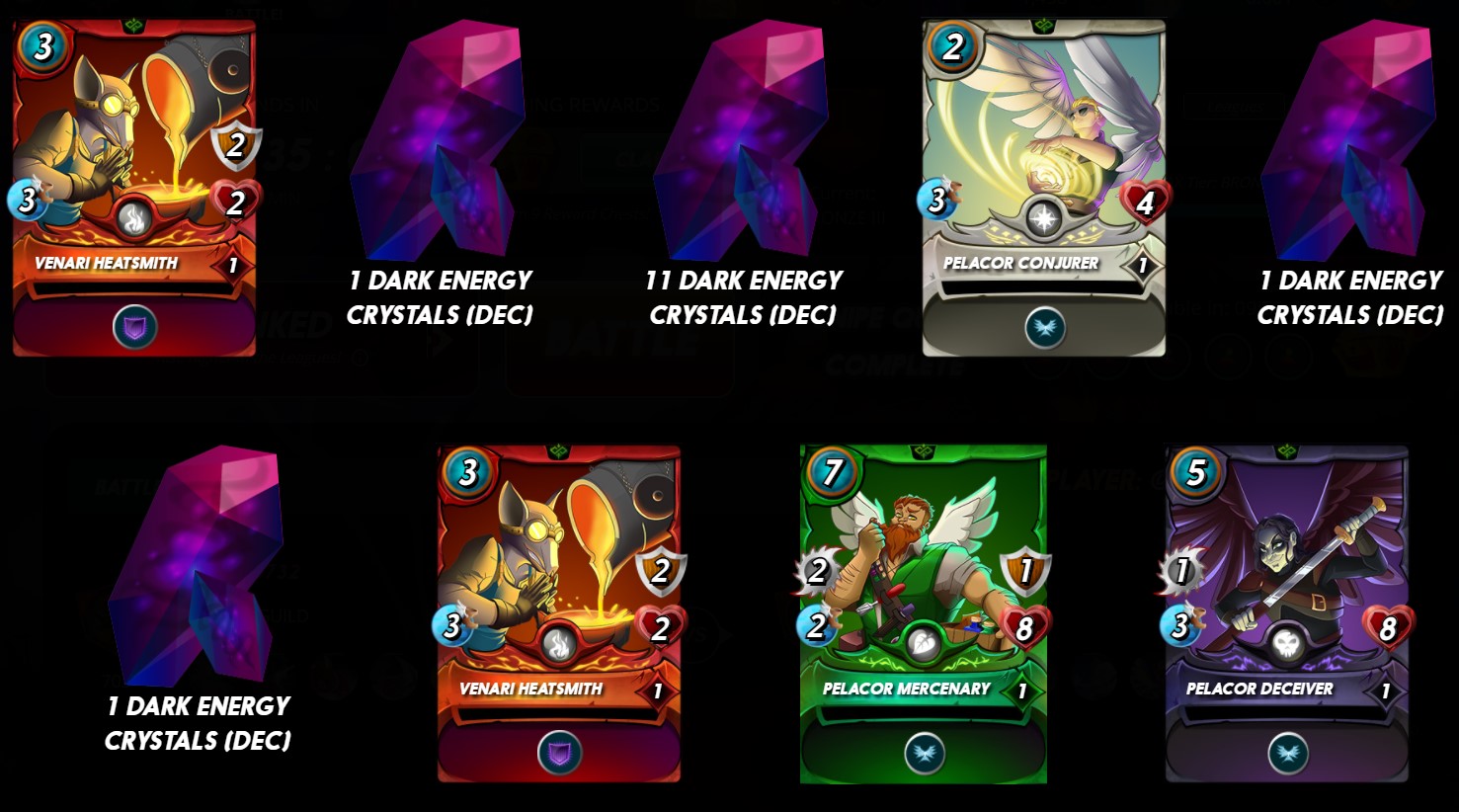 So all these reward cards are new I believe. Can't wait to try them out! What did you get for your rewards?
Thanks for reading.
Peace.
Posted Using LeoFinance Beta
---
---