HIT THE NAIL
I found an image from Indonesia's Instagram group, which I feel this very true and most people will agree too.
I don't know if Netflix has this movie, but if it does, you should watch it, and below this, I will try to translate the text on the image from Indonesia to English.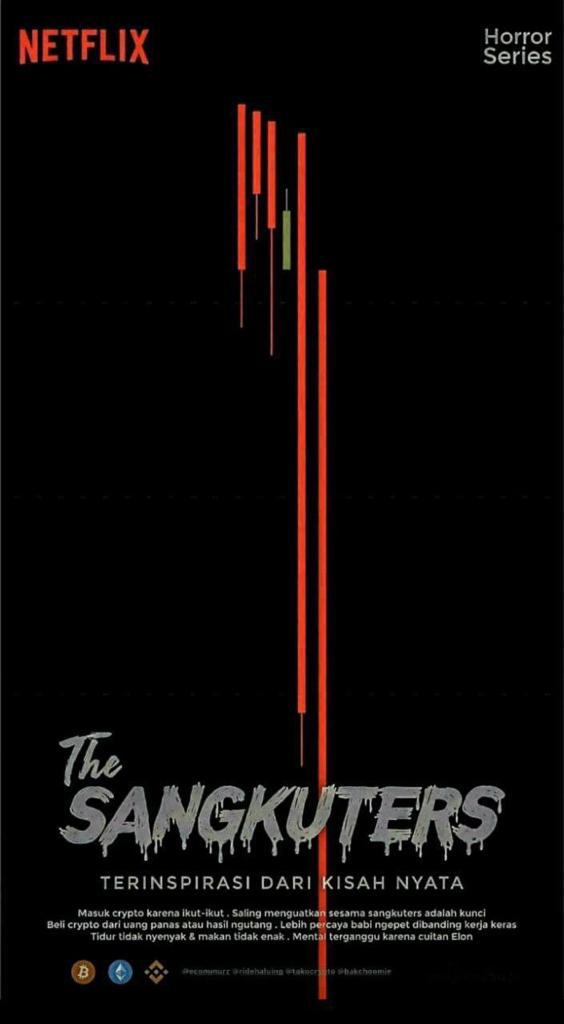 The Sangkuters (About people who bought High and not able to sell)
Inspired from True Story
"Buy Crypto because FOMO, Strengthening each other between Sangkuters is the key, Purchase Crypto with Loans, Believe in Swine Demon than hard-working, Can't sleep well and Can't eat well. Mentally disturbed because Elon's tweet"
Note:
Swine Demon = Babi Ngepet = https://en.wikipedia.org/wiki/Babi_ngepet
I believe this about DogeCoin.
---
---