Splinterlands Art Contest Week 215 - Fina Voxom
Hello everyone, hope you're doing very well. Greetings and welcome to another blog....
It's another round of the splinterlands art contest and here's my submission. For this round I chose a legendary card in the fire unit, Fina Voxom. My initial choice was the mermaid heraler but I saw this one and change my mind. First I love her outfit and hair, her hair made me chose her no lies🤣
Fina Voxom is a very brave elf with immense power. She uses no magic as she's a wizard with her lethal weapon, which she carries everywhere she goes. Fina can handle more than twenty men at a go in battle and has defeated everyone who has ever challenged her. Such an interesting character....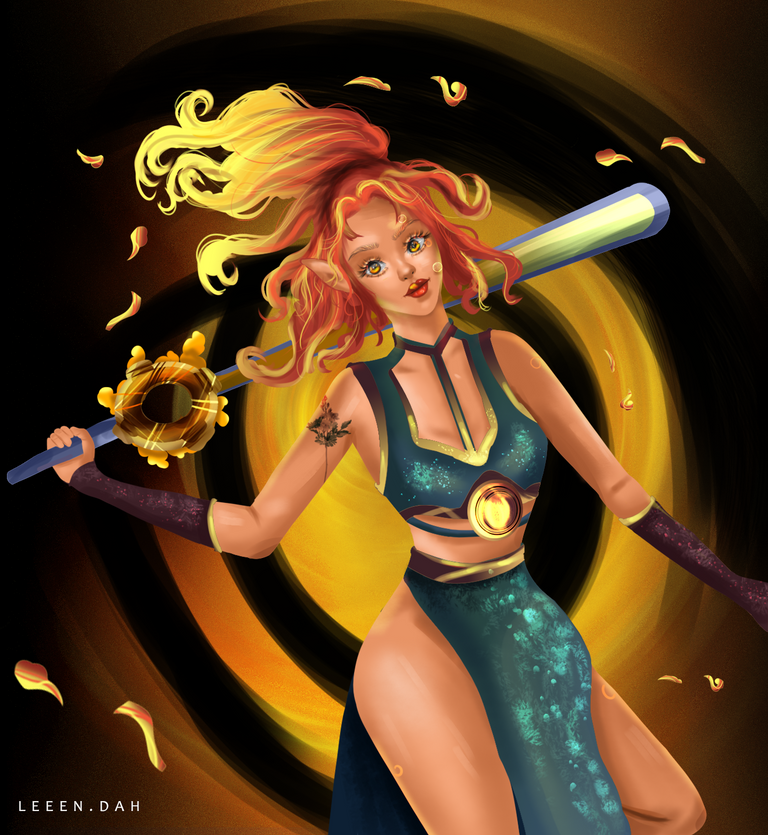 PROCESS
I'm really happy with how this art turned out because I've been practicing and sketching different poses for some time now and I think this one is good... yeah. For the reference, I saw a good pose somewhere and went with it without thinking twice.
The sketch was quite rough initially but I was able to make it better and I didn't struggle with it so much. After the sketch phase, I painted her skin and hair, using gradients on hair is next level no doubt. I painted her clothes and added some designs for more details, adding details to her hair was quite easy since I already used the gradient tool to paint the two main colors.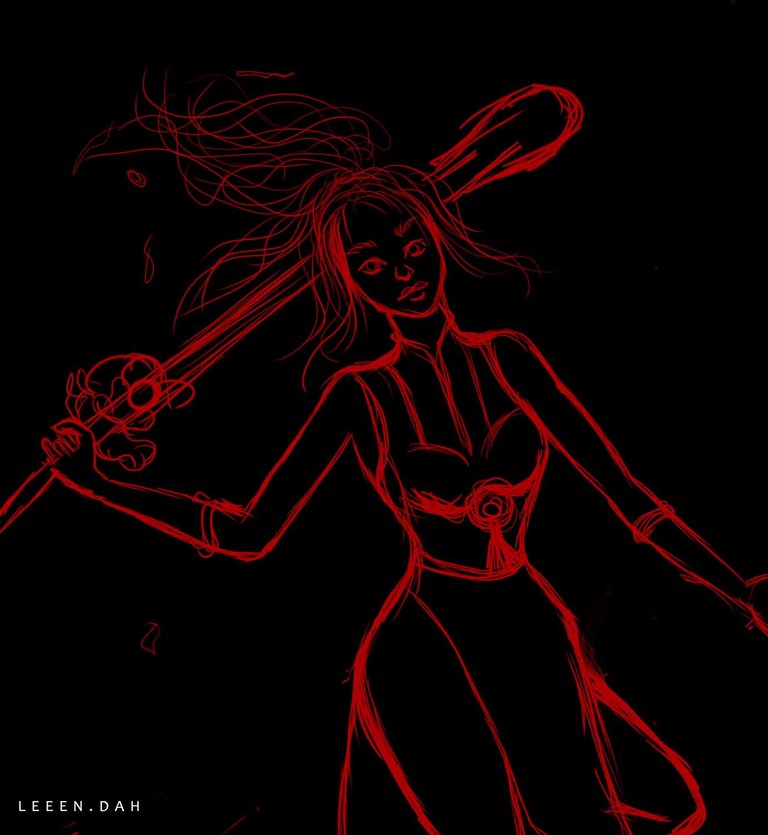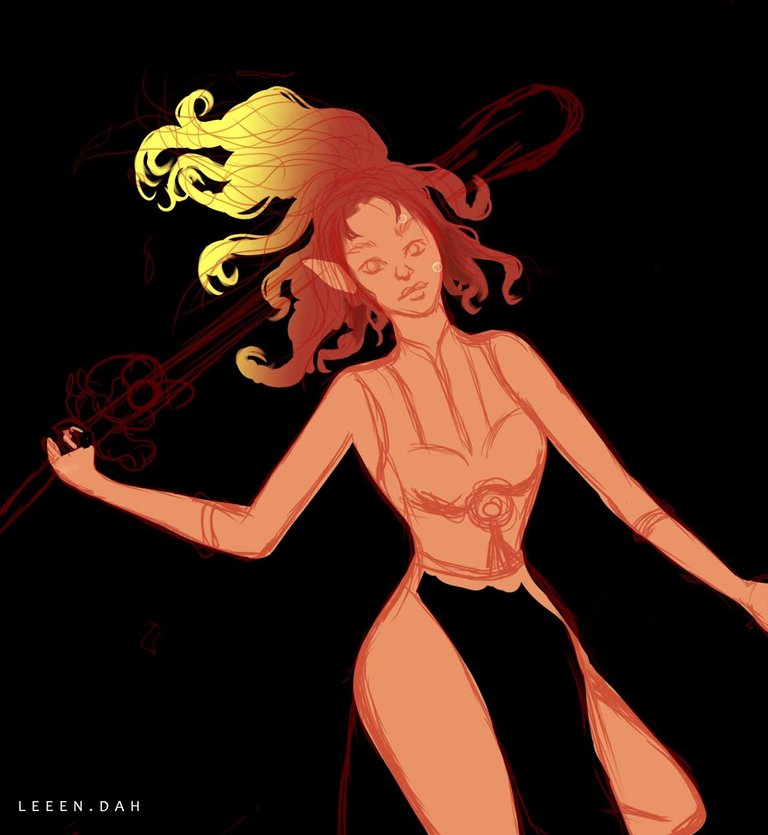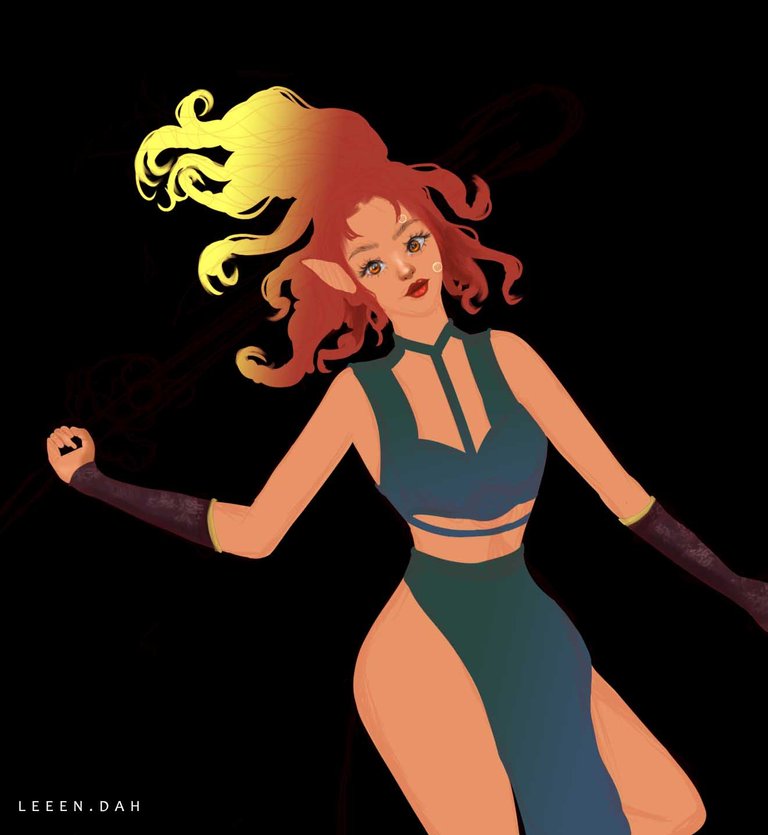 I was almost done with her hair when I noticed she was missing her ear, she's an elf!!! What's an elf without long ears!!! I had to correct that and went ahead to add more details to her weapon, painted in light and darker highlights on her skin. When I was done, I made a new layer and set the blending mode to colour dodge, this is where I painted all the glowing stuff, her brows and lashes, her skirt, the dots on her long gloves and the big round shiny ornament on her top.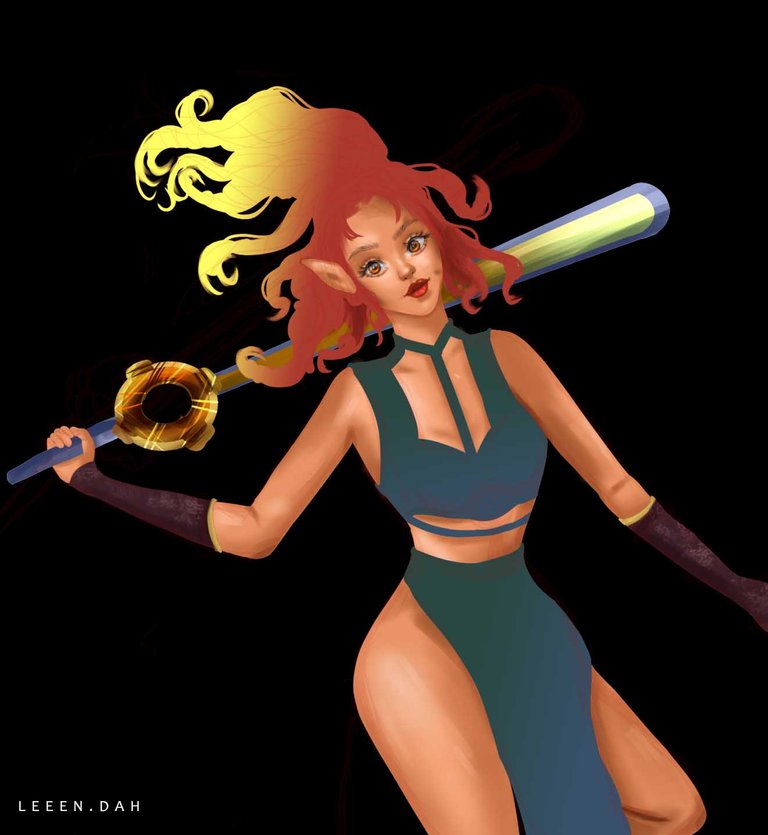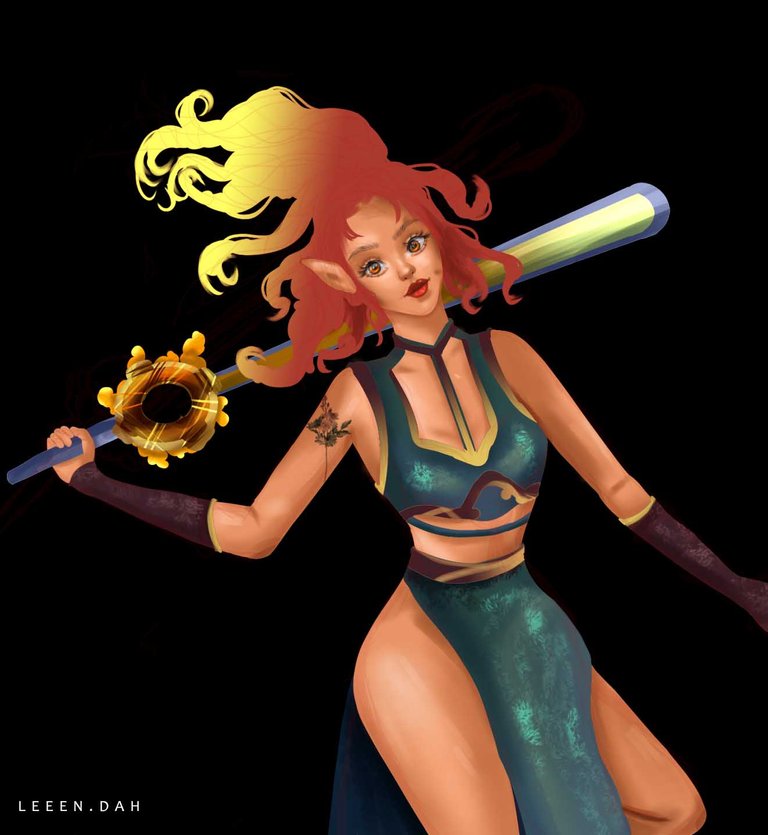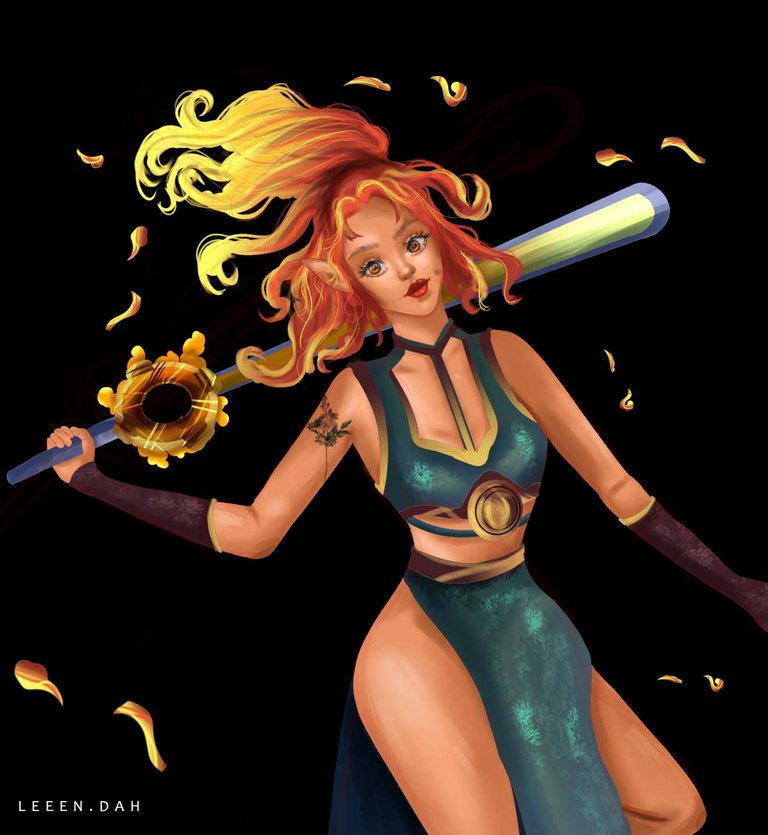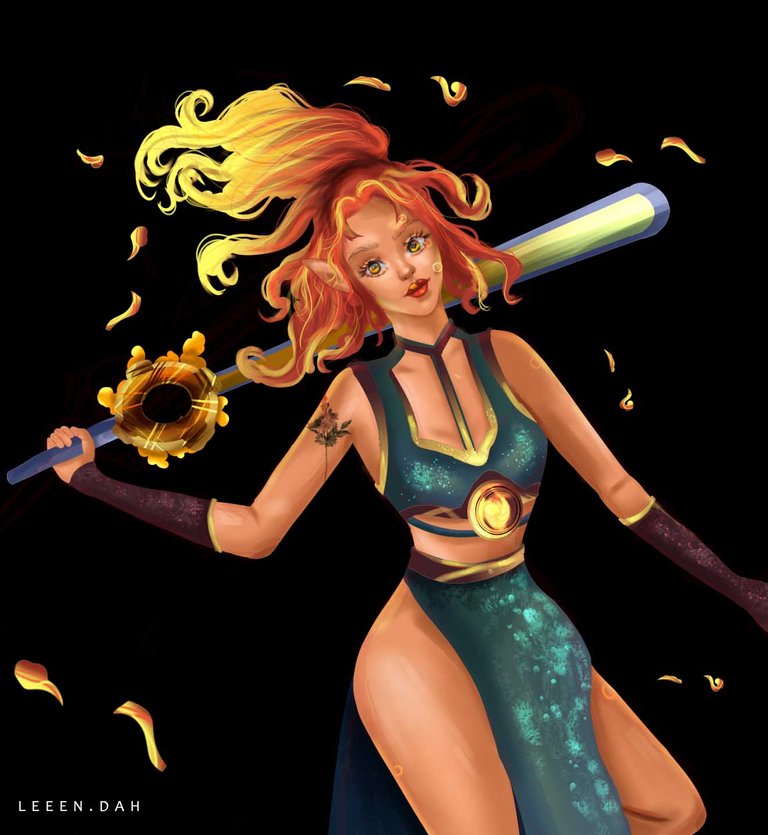 For the background, I used my fire brush to paint fire, applied radial blur on it and then erased some parts and it looked good to me..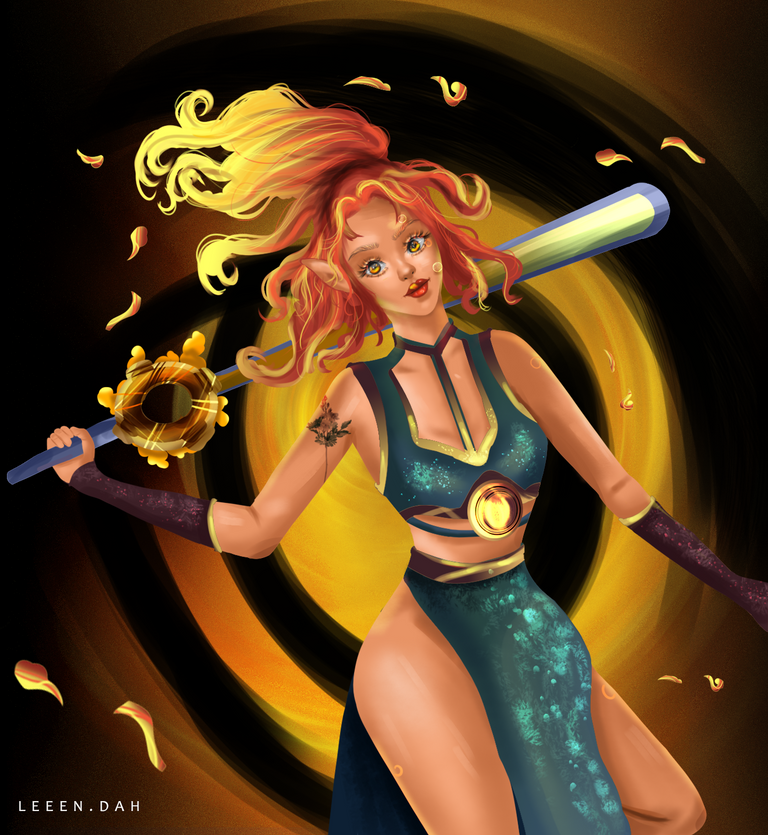 Mine Vs Original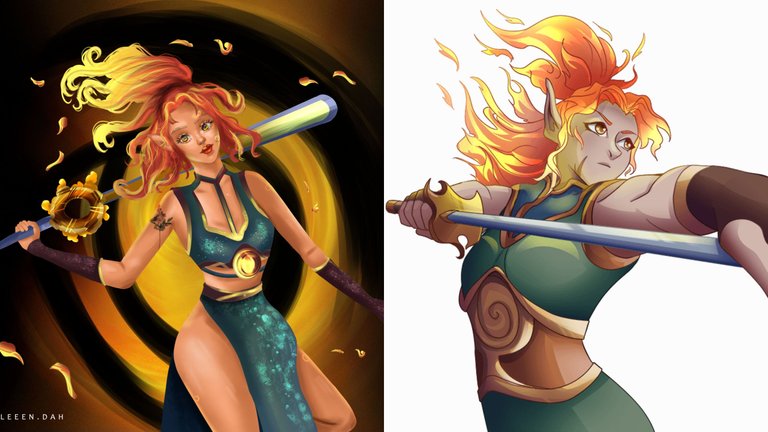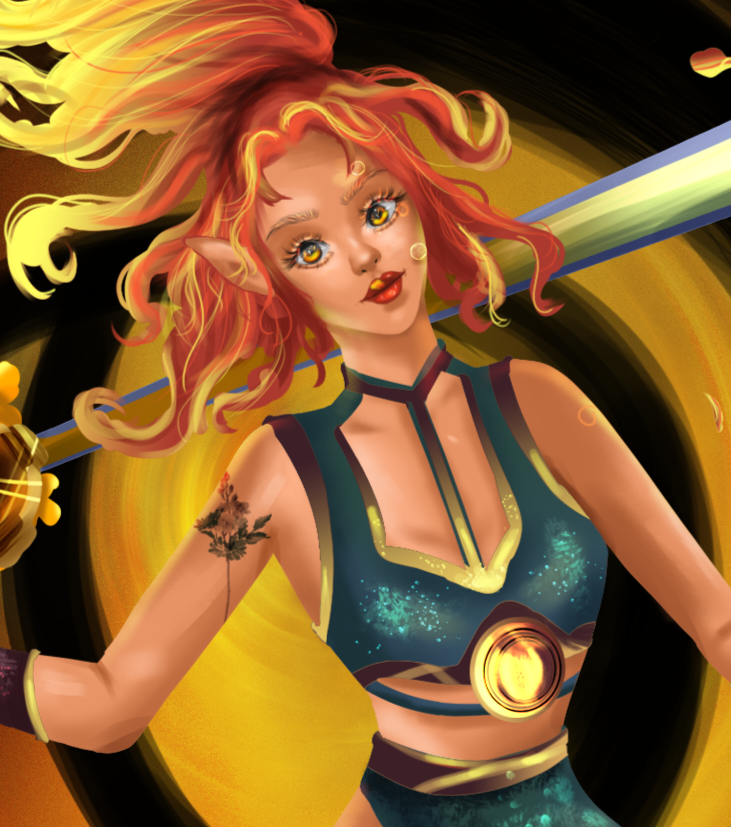 Tools Used
Adobe Photoshop cc2019
Huion drawing tablet and pen
---
---
Opensea
Known Origin
Twitter
Instagram
All links
https://linktr.ee/leeendah
Thanks for visiting my blog today, have an amazing day/night...
---
---