Worst End Season Rewards of All-time - Splinterlands
Splinterlands is an amazing play2earn game on Hive blockchain. I have been always very excited on end season as I get some amazing prizes but Splinterlands this season is very different. I think they have totaly changed algorithum as In last season I got 65 loot chests with less time but this season I got only 20 loot chests by spending a lot of time. In last season I got 10 chest daily and in this season for 3,4 days I got nothing. I have also observed that in last season if you won 4,5 battels you got a chest but in this season winning around 15,20 battels you will get a chest.
In these loot chests I got only 6 cards. In these cards one is rare gold foil card, One rare and remaining are common cards. In my end season reward loot chests I also got 2 Chaos Legion packs. I got 640 Dec Token, 23 legendary & 34 gold potions. I got 144 merits and overall End season rewards value is 7.603$.
My today's Quest Reward cards are ...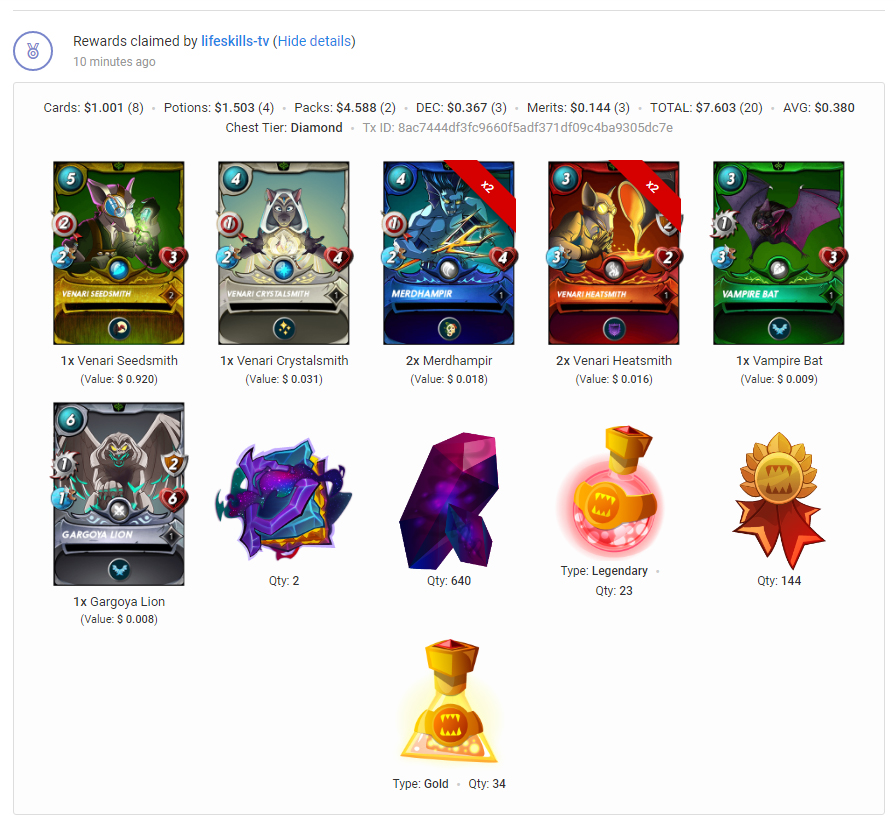 On opening of 2 Chaos Legion packs I got additional 4.58$ value cards. In these packs I got one lagendary, 1 rare and 3 epic cards. I have discussed this matter with other Splinterlands friends, every one is complaining about this and is also mentioning that maybe Splinterlands eleminate all bots from wild league so that is why season is tough. Hope Splinterlands team will look into this matter as I am playing my battle with only 3 Dec capture rate as Dec capture rate is decreasing quickly.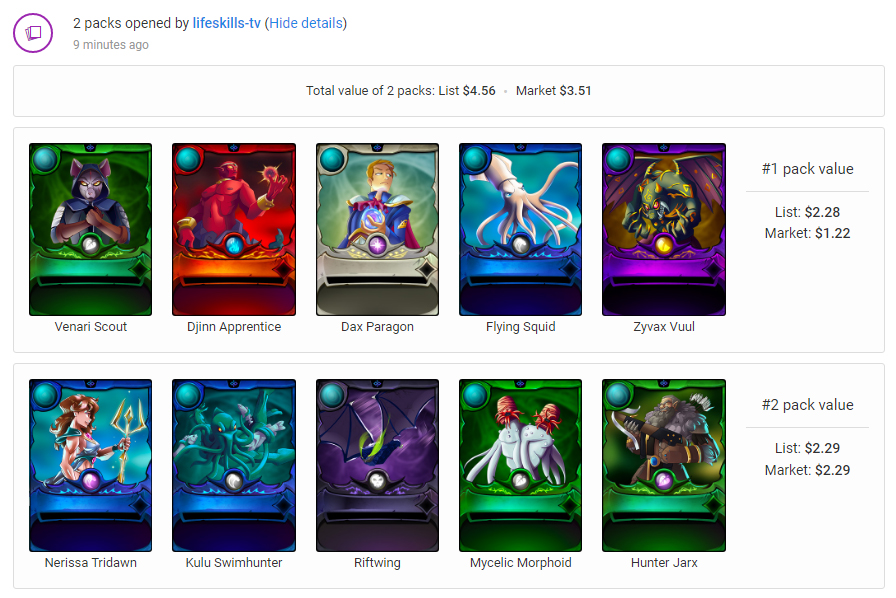 Join Splinterlands Guilds "Scorpions"
Play Splinterland, A Card Battle Game
Take a look at my 3Speak Channel
Check out my YouTube Channel
Posted using Splintertalk
---
---