Splinterlands Battle Share - Giant Roc tramples his way to victory!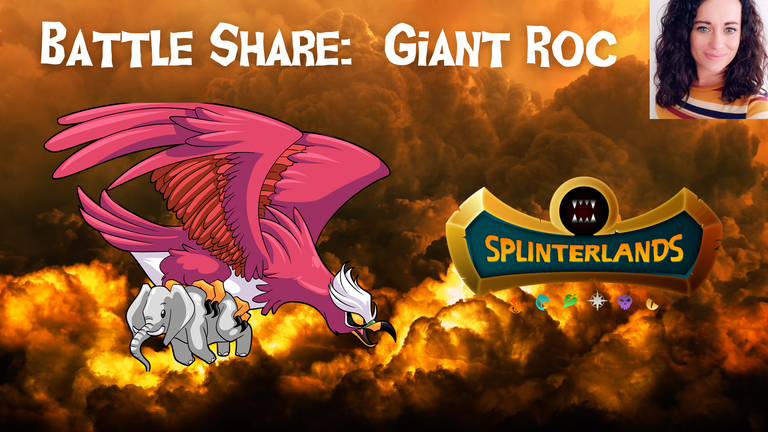 The @Splinterlands challenge of the week is to share a battle with Giant Roc, an alpha/beta edition card in the fire element. I LOVE playing with fire but this isn't a card I've used much.
So imagine my excitement when I realized I could rent a level 8 for just 11 DEC. 🙌
Flying plus reach with melee attack is such a killer combo with fire.
I haven't used the trample ability much so I didn't have faith that it would activate in this battle but I was feeling hopeful.
The battle that I used Giant Roc in was a 20 mana cap with Spreading Fury and Fog of War.

Here's my lineup: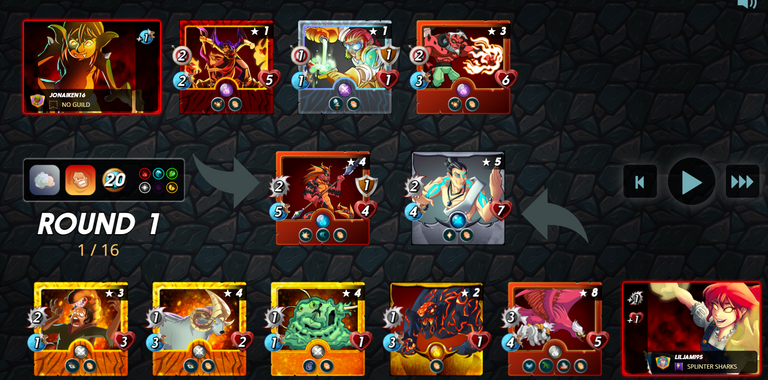 Tarsa at level 6 wais the summoner I chose. If you haven't used her yet, I highly suggest you try her. I love using melee with the spreading fury ruleset because of the increase in melee attack the monsters get once they're attacked. And the +1 melee and +1 health make her a better version of Malric. He was one of my favorite summoners before Chaos but she's easily replaced him for me.

I used Xenith Monk as my tank. I love using him in lower mana battles. Heal is one of my favorite abilities. I wrote about how he's the new Cerberus HERE.

Giant Roc, the theme of the challenge came next. The reach makes him perfect for the second spot. His higher speed of 4 and the flying make him hard to hit and Tarsa bumps him up to 4 melee attack.

Next was Scorch Fiend. His 0 mana makes him an easy choice for lower mana battles. He doesn't often attack but he's a great meat shield.

The third spot was Creeping Ooze. He usually doesn't help much with attacks but he slows down the other team and he's a decent meat shield.

The final two cards were Battering Ram and Parasitic Growth. I like using Opportunity with the Fog of War ruleset since I can't use snipe or sneak. Opportunity lets me create an all melee lineup where my backline can attack too.
Battle Recap:
In my opinion, my opponent chose a solid tank but his backline was too focused on ranged attack. Serpentine Soldier is already decent at 5 speed but once he was enraged he went up to 8 speed. That along with the shield and dodge made him tough to hit. But once I got through him, the ranged monsters were pretty easy to take out since they can't attack in the first position.
My tank, Xenith Monk didn't last too long in this battle but he held out long enough for Giant Roc and the opportunity cards to get in some solid hits.
Giant Roc definitely saved the day. Once he became enraged he had 6 melee attack and 6 speed. And his trample kicked in when he took out the next to the last card which allowed him to immediately take another turn and take out the last card too. I knew he would be killer with his reach but he was awesome in the first spot.
So Giant Roc was definitely the MVP of this battle. He took out the final two monsters with zero effort. If you haven't given him a try in the second position in a fire lineup, I'd highly recommend it. I'll definitely have fun playing with him until my rental runs out.
---
---