Battle Mage Secrets - Meele Mayhem [ENG-PT]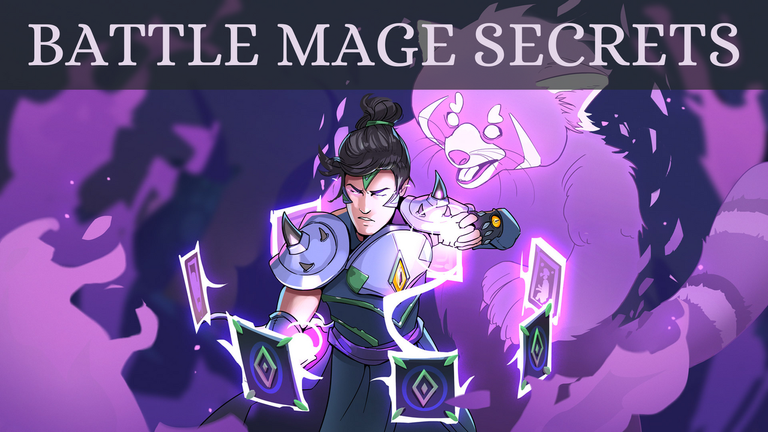 Banner by: @Splinterlands
---
Clique aqui para ler o post em português!
---
English
In Splinterlands, Most of Meele monsters are those that can only attack from the front line. That makes many of them effective tankers, holding off a lot of attacks from the opposing team.
There are, of course, exceptions, which are those who have a special ability, such as Reach, Sneak or Opportunity, or even some other type of attack.
Some rules allow them to attack from any position they find themselves in on the pitch, which is the case with Meele Mayhem, which is the one chosen for this week's challenge.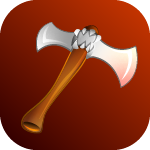 Through this ruleset, they will attack the monster from the front line if they don't have any of the ability mentioned above. Although it seems like a rule that greatly favors their use, I confess that for me it is one of the most difficult battle rulesets to deal, since many opponents tend to ignore it and use the same strategies they usually use.
However, there are ways you can take advantage of it and use it to your advantage to surprise your opponent.
One of the most effective at the moment is the use of Meeles who have one of the most recent skills introduced to the game, Weapons Training.
This ability will cause adjacent monsters that have no attacks to receive half the attack of the holder of the ability.
Currently, there are only two Meeles who have the ability, the Ferexian Hero and the Kulu Mastermind.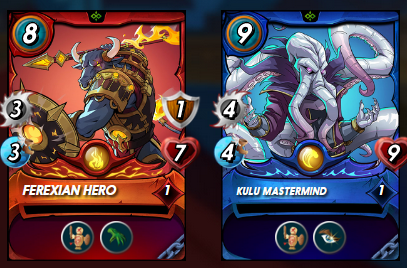 What's more, Meeles are the only ones who can increase their attack through abilities provided by other monsters, so using it is quite useful too.
Its name is Inspire. Combining this with summoners who increase their attack will create an army of attacking power.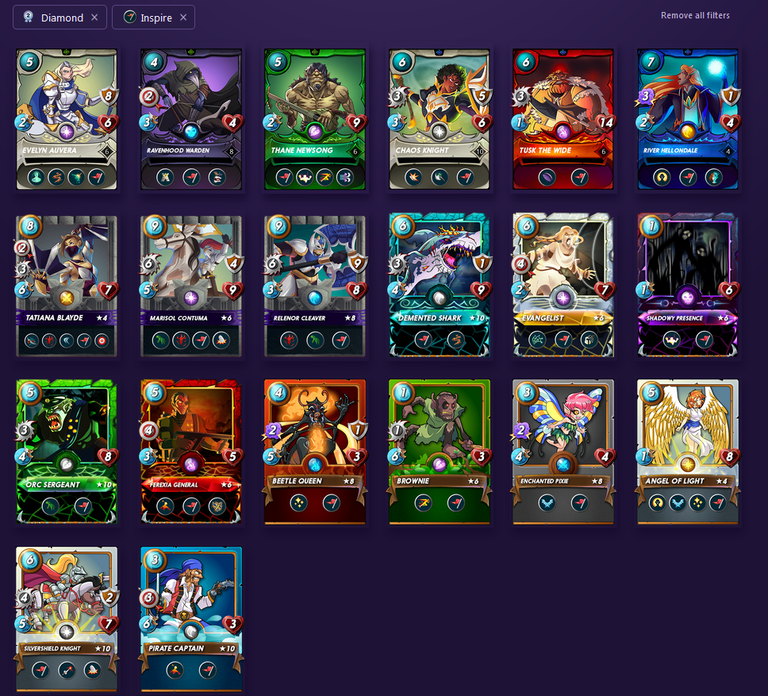 But you have to be careful not to make your defense weak. As I mentioned earlier, your opponents can simply ignore the use of Meeles, just defending against them and using Magic.
And if you're not prepared to counter them, you could lose your duel in a nasty way.
That's what happened to me in the battle I'm about to present to you.

In addition to the weekly challenge rule, there were two more:
Fire & Regret: All monsters on the field receive the ability Return Fire, which reflects part of Ranges attack.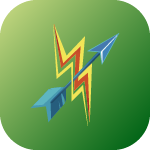 Weak Magic: Magic attacks hit armor before the attacked monster's life.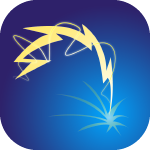 With this in mind, I decided to make a combination that would reflect any attack made on the Failed Summoner, which in addition to reflecting the magic damage and that of Ranges, would reflect the damage of Meeles due to the summoner Mylor Crowling.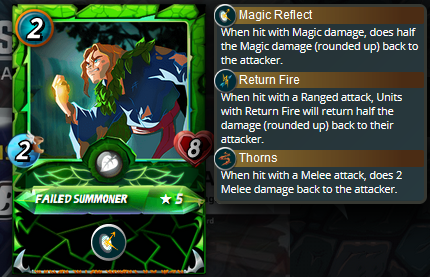 To increase the damage of the reflect through Amplify, I placed the Queen Mycelia which also provides 2 armor points for my team.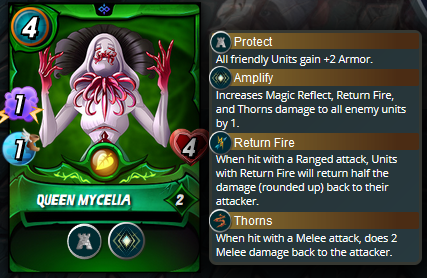 The Goblin Psychic would be in charge of supporting the tanker, as well as trying to stop any kind of healing on the opposing tanker with the Affliction ability.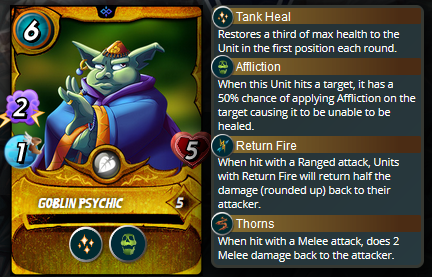 The Hill Giant was positioned just behind the Failed Summoner, to serve as a second tanker.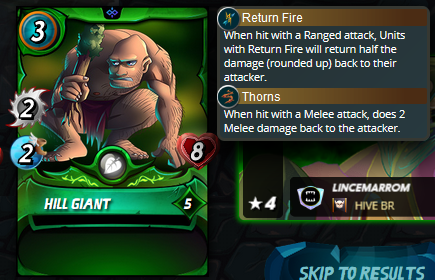 And my two main attackers, Grund and Drybone Raider with the sole aim of eliminating the opposing team.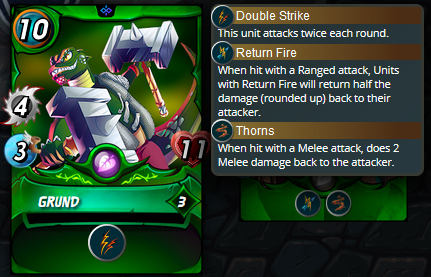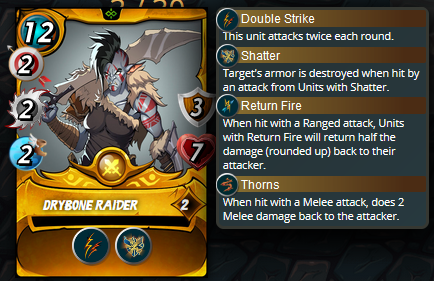 My opponent made an excellent combination, using Noa The Just to remove my team's armor, while his Deeplurker had the function of eliminating my monsters with less life.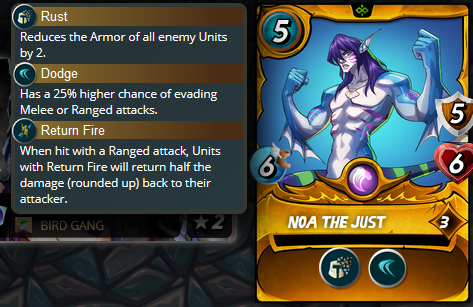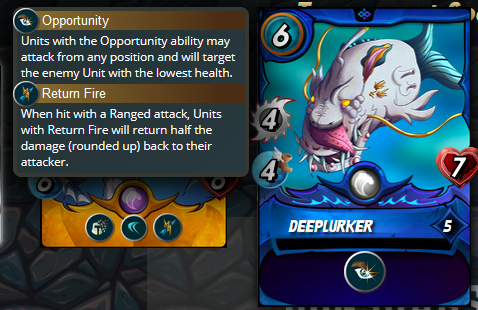 The former, in addition to the function explained above, could also hold off several of my attacks due to his high speed and Dodge ability.
However, he also added another tanker, the Baakjira, which could hold off various magical attacks.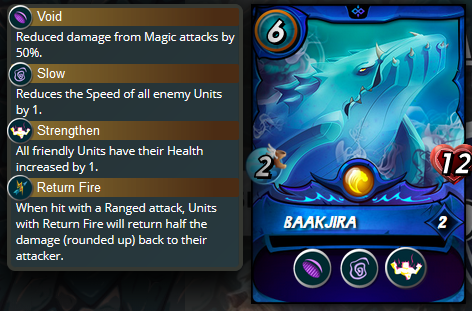 At the end of the first round, Mycelia and Failed Summoner were eliminated without much difficulty. I realized that my chances of winning were very slim.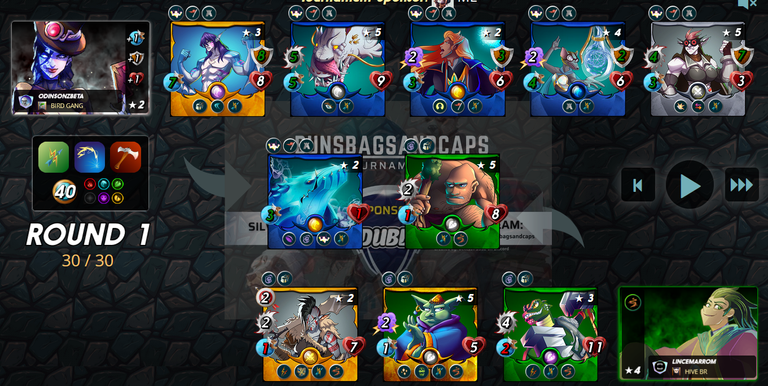 After the end of the second, there was no longer any doubt about my defeat. Even though I abused the reflections, I ended up losing without being able to do much.
His duo of tankers, combined with the combination of Rust + Opportunity was really efficient.
---
---

The Meele Mayhem ruleset, looks simple, but brings a lot of complexity because you can't be completely sure that your opponent will respect it, as it doesn't punish or prohibit the use of other cards, resembling a battle that has no rules.
In this case, hoping that other rules appear that can help you choose your team better, and trying to predict the composition that your opponent will bring is the best option.
---
All the images are from @Splinterlands
Divider By: @freeztag
---
---
Are you not playing Splinterlands yet? Click HERE and play with me!
---

Português
Em Splinterlands, os monstros do tipo Meele, em sua maioria, são aqueles que só podem atacar da linha de frente. Isso faz com que muitos deles sejam eficientes para a posição de tanker, segurando os mais diversos ataques do time adversário.
Existem claro, exceções, que são os que possuem alguma habilidade especial, como Reach, Sneak ou Opportunity, ou até mesmo algum outro tipo de ataque além desse.
Também existem regras que os permitem atacar de qualquer posição em que ele se encontrar em campo, que é o caso do Meele Mayhem, que é a escolhida para o desafio desta semana.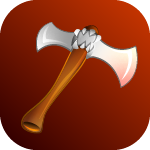 Através dessa regra, eles irão atacar o monstro da linha de frente, caso não possuam nenhuma das habilidades citadas anteriormente. Apesar de parecer uma regra que favorece muito o uso deles, confesso que para mim é uma das regras de batalha mais difíceis de lidar, já que muitos oponentes tendem a ignorá-la e simplesmente usarem as mesmas estratégias que costumam usar.
Porém, há formas de você tirar proveito dela e usar a seu favor para surpreender seu adversário.
Uma das mais eficientes atualmente, é o uso de Meeles que possuem uma das habilidades mais recentes introduzida no jogo, a Weapons Training.
Tal habilidade irá fazer com que os monstros adjacentes que não possuam ataques, recebam metade do ataque do detentor dela.
Atualmente, existem apenas dois Meeles que possuem a habilidade, o Ferexian Hero e o Kulu Mastermind.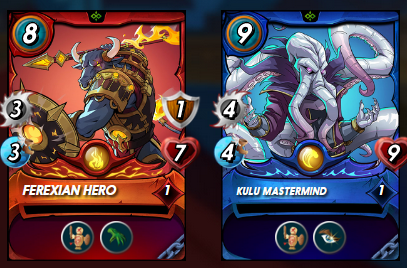 Além disso, os Meeles são os únicos que podem aumentar seu ataque através de habilidades proporcionadas por outros monstros, então o uso dela é bastante útil também.
O nome dela é Inspire. Combinando isso com invocadores que aumentam o ataque deles irá criar um exército de peso no ataque.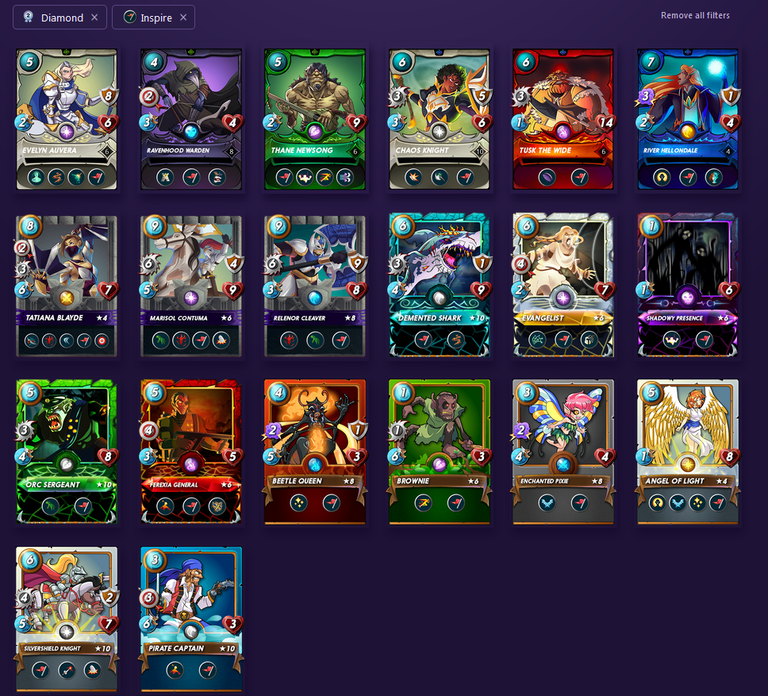 Mas você precisa tomar cuidado para não deixar sua defesa fraca. Como mencionei anteriormente, seus oponentes podem simplesmente ignorar o uso de Meeles, apenas se defendendo deles e usando Mágicos.
E se você não estiver preparado para counterá-los, poderá perder seu duelo de uma forma desagradável.
Foi mais ou menos o que aconteceu comigo na batalha que irei apresentar a vocês.

Além da regra do desafio semanal, haviam mais duas:
Fire & Regret: Todos os monstros em campo recebem a habilidade Return Fire, que reflete parte do ataque de Ranges.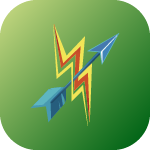 Weak Magic: Ataques mágicos atingem a armadura antes da vida do monstro atacado.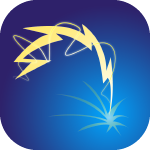 Com isso, decidi fazer uma combinação que refletisse qualquer ataque realizado sobre a Failed Summoner, que além de refletir o dano mágico e o de Ranges, refleteria o dano de Meeles por conta do invocador Mylor Crowling.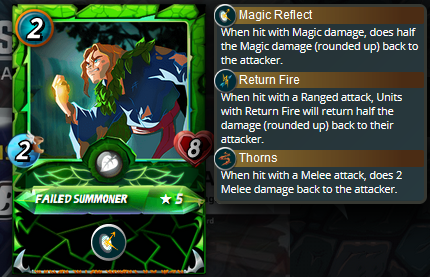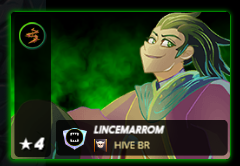 Para aumentar o dano do reflete através do Amplify, coloquei a Queen Mycelia que também fornece 2 pontos de armadura para o meu time.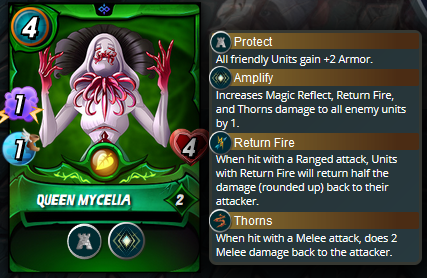 O Goblin Psychic estaria encarregado de prestar suporte ao tanker, além de tentar parar qualquer tipo de cura sobre o tanker adversário com a habilidade de Affliction.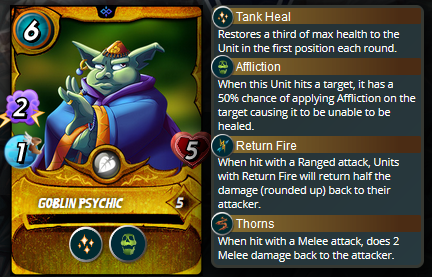 O Hill Giant estava posicionado logo atrás da Failed Summoner, para servir como um segundo tanker.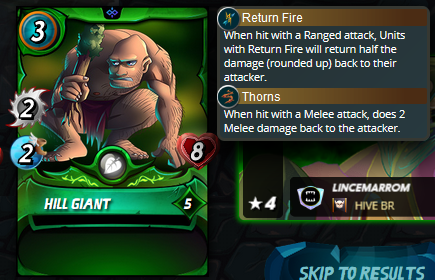 E meus dois atacantes principais, Grund e Drybone Raider com o único objetivo de eliminar o time adversário.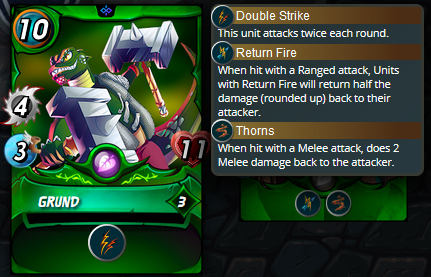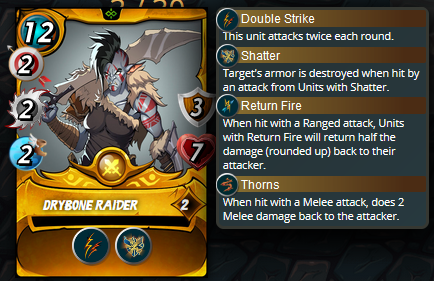 Meu oponente fez uma excelente combinação, usando o Noa The Just para remover a armadura do meu time, enquanto seu Deeplurker tinha a função de eliminar os meus monstros com menor quantidade de vida.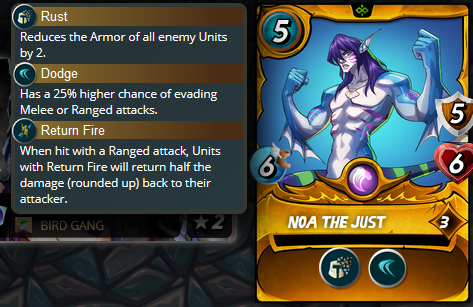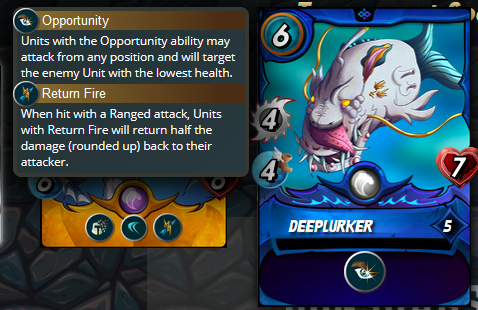 O primeiro, além de tal função explicada acima, também poderia segurar diversos ataques meus por causa de sua alta velocidade e da habilidade Dodge.
Porém, ele ainda adicionou mais um tanker, o Baakjira, que poderia segurar diversos ataques mágicos.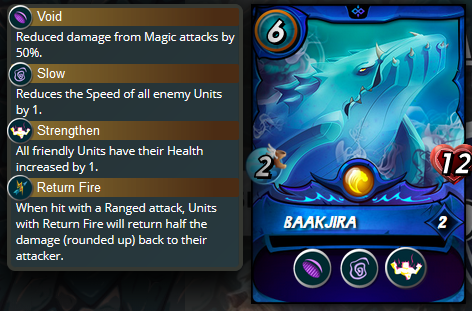 Ao final da primeira rodada, Mycelia e Failed Summoner foram eliminadas, sem grandes dificuldades. Percebi que às chances de vencer eram muito pequenas.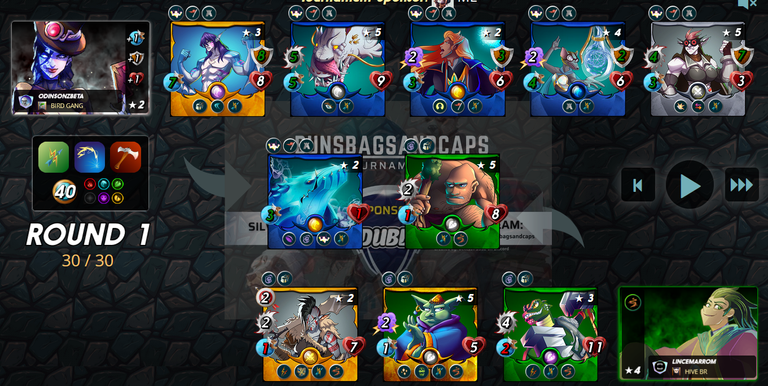 Depois da segunda rodada acabar, já não restavam mais dúvidas sobre a minha derrota. Mesmo abusando dos refletes, acabei perdendo sem conseguir fazer muita coisa.
Sua dupla de tankers, aliada a combinação de Rust + Opportunity foi extremamente eficiente.
---
---

A regra de batalha Meele Mayhem, apesar de ser simples, trás muita complexidade pelo fato de você não ter a certeza total de que o seu oponente irá respeitar ela, pois ela não pune e nem proíbe o uso de outras cartas, se assemelhando a uma batalha que não possui regras.
Nesse caso, torcer para que apareçam outras regras que possam lhe ajudar a melhor escolher seu time, e tentar prever a composição que o seu adversário irá trazer é a melhor opção.
---
Todas as imagens são do: @Splinterlands
Divisor do: @freeztag
---
---
Não joga Splinterlands ainda? Clique AQUI e venha jogar comigo!
---
---

---
---
---