Change of Strategy
Hi All,
Last night I have reached SILVER I league and I eventually maxed it out and I remembered the advise that was mentioned from in my early post - that they were trying to max out the BRONZE league and try to finish in pole position to get the extra DEC after the season ends.
So I will try this method insted of getting the extra 4 chest for reaching GOLD. So far I am ranked 505, I assume the players that in pole position have powerful cards.

I guess if I dont finish in pole position I can simpley press the advance button and jump to the GOLD league and get the extra 4 chest.
To me this strategy is a win win... No brainer!
My daily quest was 'DEATH'. This splinter has grown on me as I found a way to win with it

I was so pleased with the rewards that I recived. As this was my second Axemaster I recived.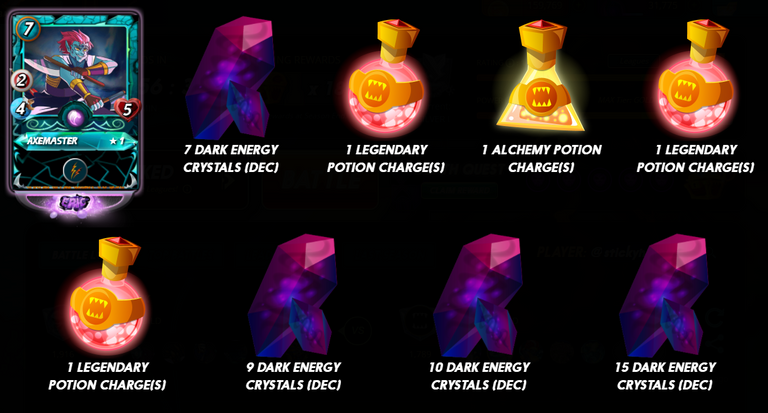 What do you guys think of this strategy?
#splinterlands #spt #steemmonsters #hivegaming #archon #creativecoin #leofinance #curation #curangel #play2earn #GEMS #teamaustralia
Thanks for stopping by :)
Social media: Instagram | Twitter | YouTube

---
---