Journey to Gold
Hi All,
3/ In continuation of my last post - I finally managed to reach league - 'GOLD III'. With perseverance and renting a hidden gem.
So I finally go on a 11 match winning streak, switching betten my 'WATER' and 'DEATH' splinter depending on the battle conditions. I maxed out 'SILVER I' but my power is low to qualify to league - 'GOLD III.
Normally when you make your deck of cards for battle and you have one manna left you put in the 'famous' chicken, but for the splinter I like to play - Death, its 'Cursed Slimeball'. So I decided to see the upgrade version, I was so suprised +2 Melee attack, +3 Speed and +4 health and here's the kicker, it has Redemption - when this monister dies, it does 1 damage to all the enemy monsters all this for 3.5k - 7 day to rent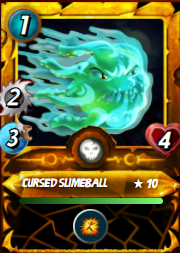 With this card in my crasp, I went on another winning streak and I soon maxed out league - 'GOLD III and now I need more power to reach 'GOLD II'.

My daily quest was 'Dragon'. This is the first time I had to do a 'Dragon' quest. I guess I will have to select a 'Dragon' summoner and the select what Splinter I have avilable deppending on the battle rules.

I had better rewards before, but you cannot always win.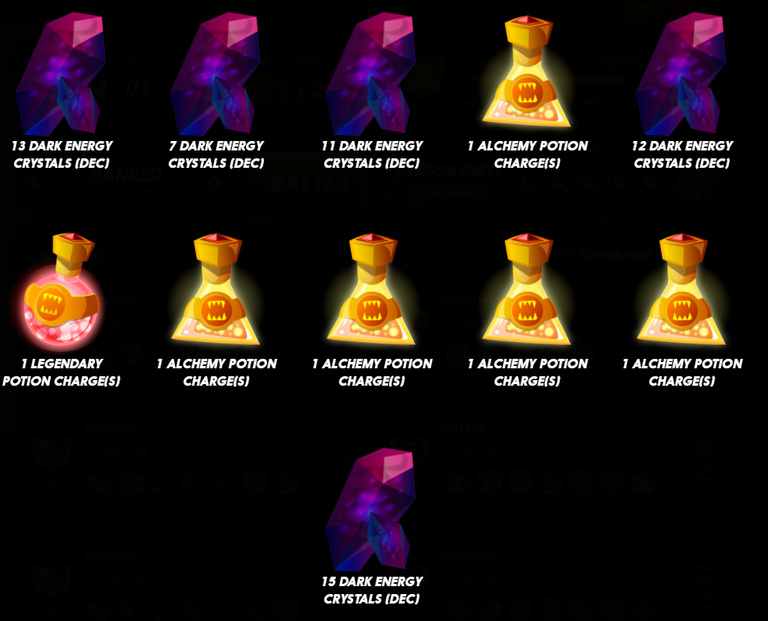 Can someone please link me the figure of the power calculation chart, as I will probebly rent a GOLD car to give me that extra power?
#splinterlands #spt #steemmonsters #hivegaming #archon #creativecoin #leofinance #curation #curangel #play2earn #GEMS #teamaustralia
Thanks for stopping by :)
Social media: Instagram | Twitter | YouTube

---
---