SHARE YOUR BATTLE Weekly Challenge! SUPPLY RUNNER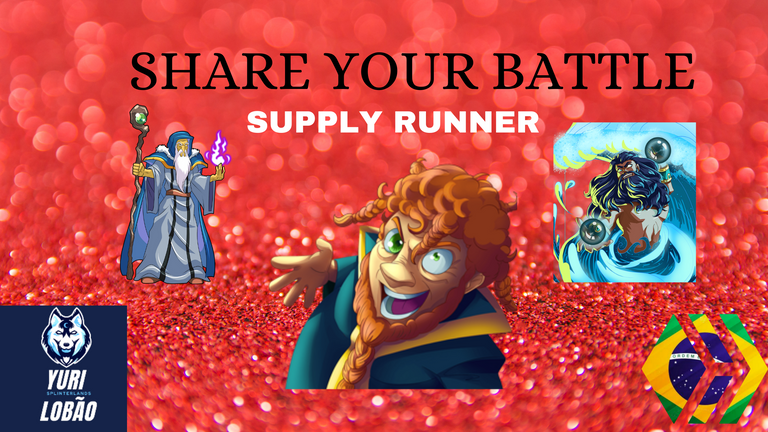 In this week's challenge, the Cunning Gnome SUPPLY RUNNER, a NEUTRAL element card with an average cost of 6 mana, with 2 Attack Range, 4 Health and 3 Speed, these attributes in the base Lv 1 card.
Read the LORE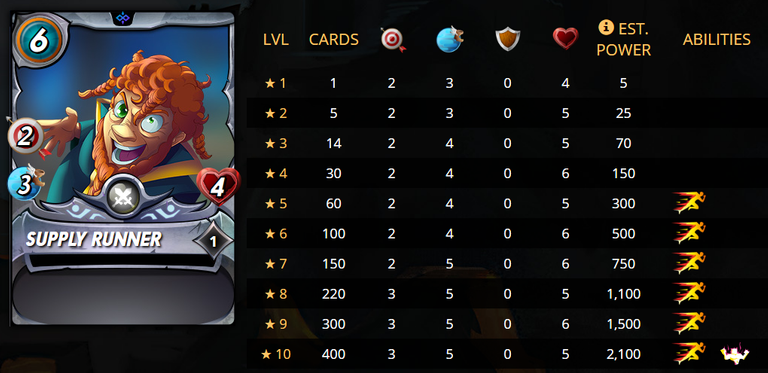 MARKET
It has low cost of both sale and rent, ranging today from the lowest values ​​of 0.10 DEC/day for rent and $0.13 for purchase.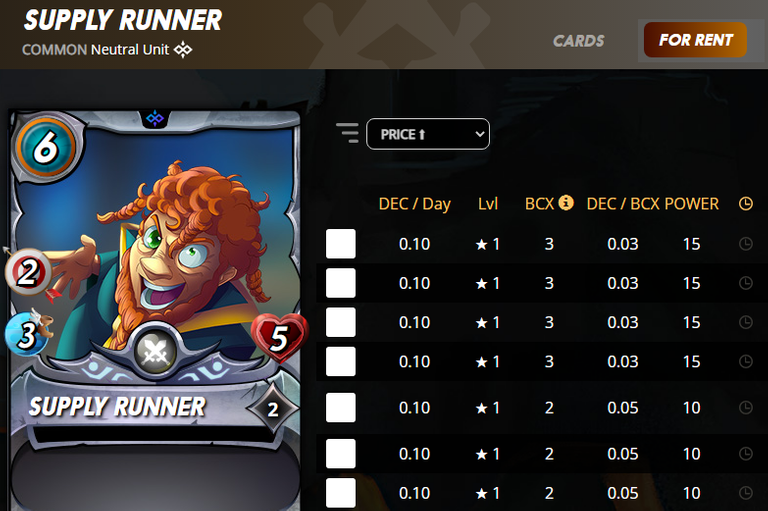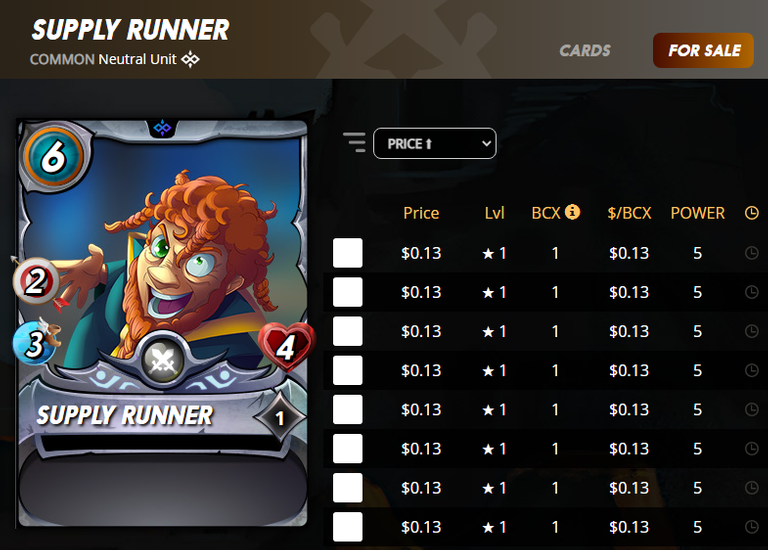 Also use Alric Stormbringer and Djinn Johannus in this battle but already bought the Djinn at the beginning of the season and rent the Sumoner for the whole season.


TEAM
A team of the WATER element with a devastating combination of Sumoner Alric with the amazing water mages, also using the shield provided by Wavesmith and Merdaali's heals in addition to the strong Oshannus tank.

| Alric Stormbringer | Summoner of the water element that forms +1 magic by combo with other excellent mages of the element |
| --- | --- |
| Djinn Oshannus | The strong Djinn mage that holds up attacks very well and devastates the enemy in addition to excellent health |
| Ice Pixie | The dangerous fairy with her low mana cost |
| Venari Wavesmith | Strong mage who also shields allies |
| Supply Runner | Today's star, with his strong ranged attacks |
| Merdaali Guardian | The extremely strategic mermaid that heals allies by constantly helping |
| Torrent Fiend | Used to withstand 0 mana back line attacks, very important on low mana teams |

BATTLE
The Rules for Battle are:

| Rule | Description |
| --- | --- |
| Aim True | Attacks won't miss. Abilities like evade or flight or phase won't give any advantage. Similarly de-buff like Blind will be rendered useless. |
| Healed Out | No type of healing is allowed in the battle. So, abilities like Tank Heal, Triage, Heal are rendered useless. This de-buff cannot be removed by using Cleanse. Summoners Like Byzantine Kitty, Scarred Llama and Chanseus The Great cannot perform Heal and Cleanse either. |
| Mana | Average mana cost, requires good strategy. |
A battle against the element also of WATER but with the sumore Kelya, right at the beginning I noticed that it didn't have a good defense against MAGIC, being as expected a quiet battle with high magic power attacking directly in life and with the great help of the shields to hold the enemy attacks.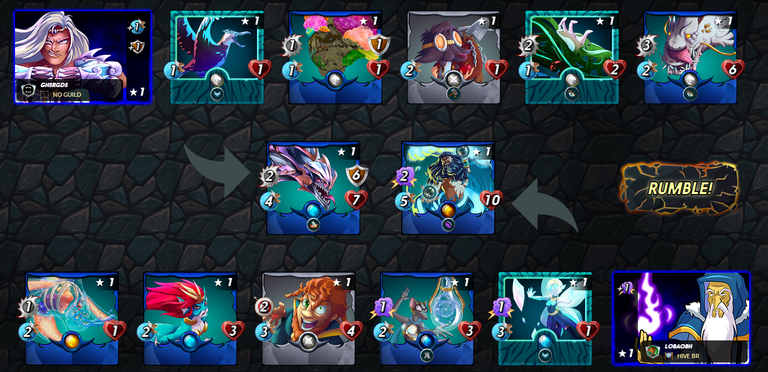 CONCLUSION
An average card that can be used with medium to high mana cost because of its 6 cost, but it can do good damage by surviving for a while.

Come to the Splinterlands universe,
If you enter my link, leave a comment that I will help.
https://splinterlands.com?ref=lobaobh
@splinterlands @play2earn
Image source: Splinterlands.com, Canva

---
---