Magnor Simpsons Style
---
Hi guys Lorentm is back, now the titans took over hive. blog 😄😄, as you read, this time we designed a colossus specifically the Magnor card from the splinterlands game, as usual using the Simpsons drawing style, here again we use Homer Simpsons as a reference, I wanted to emulate a scene from a chapter where this character imagined himself as a giant covered in gold and jewels, haha really funny chapter for the extravagant idea that he came up with, so remembering that scene and seeing this card, I thought it would be a great combination.
These characters share the similarity of having imposing bodies, although according to the splinterlands lore Magnor is about 4 meters tall, in this one I almost designed him really a giant, so much so that he surpasses by far the mountains, quite similar to the one presented in the series, I took as a reference the body of Homer, and based on this I added distinctive elements of Magnor as the hair style, clothing and the spear he carries in his hand, this is another work that despite being simple the result was quite good and original, I hope you also like them. 😊
Hola chicos Lorentm esta de vuelta, ahora los titanes se apoderaron de hive.blog 😄😄, así como leen, esta vez diseñamos a un coloso específicamente la carta de Magnor del juego de splinterlands, como ya es costumbre usando el estilo de dibujo de los Simpsons, acá nuevamente usamos como referencia a Homero Simpsons, quise emular una escena de un capítulo donde este personaje se imaginaba a sí mismo como un gigante cubierto de oro y joyas, jaja capítulo realmente gracioso por la idea tan extravagante que se le ocurrió, así que al recordar esa escena y ver esta carta, pensé que sería una gran combinación.
Estos personajes comparten la similitud de poseer cuerpos imponentes, aunque según el lore de splinterlands Magnor mide unos 4 metros de altura, en este casi lo diseñé realmente un gigante, tanto así que sobrepasa por mucho las montañas, bastante similar al presentado en la serie, tomé como referencia el cuerpo de Homero, y en base a este agregué elementos distintivos de Magnor como el estilo de cabello, la vestimenta y la lanza que lleva en su mano, este es otro trabajo que a pesar de ser sencillo el resultado quedo bastante bien y original, espero que a ustedes también les gusten. 😊
Magnor is a remainder of the Titans and Giants that used to thrive in the Splinterlands, before nearly all of them destroyed themselves through war. He resembles a Human, but stands about fifteen feet tall with far greater strength and more durable flesh. Several hundred years ago, Magnor retreated from the public eye to tend the rivers and dams of lava that are always flowing beneath Molten Mountains. Without Magnor's constant and diligent maintenance of the lava, many of the great Ferexia cave cities would have collapsed long ago.
Magnor es un remanente de los Titanes y Gigantes que solían prosperar en las Tierras Esparcidas, antes de que casi todos ellos se destruyeran a sí mismos por la guerra. Se parece a un humano, pero mide unos cuatro metros de altura y tiene una fuerza mucho mayor y una carne más resistente. Hace varios cientos de años, Magnor se retiró del ojo público para cuidar los ríos y presas de lava que siempre fluyen bajo las Montañas Fundidas. Sin el constante y diligente mantenimiento de la lava por parte de Magnor, muchas de las grandes ciudades rupestres de Ferexia se habrían derrumbado hace tiempo.
---
Process / Proceso





---
Layer Technique Breakdown
---
Materials / Materiales
The tools I used for the drawing were the following:
Android tablet.
Capacitive pen (Stylus).
Ibis Paint X program.
Brushes: Pencil, Airbrush, Fuzzy, Marker.
Las herramientas que use para el dibujo fueron las siguientes:

Tableta Android.
Lápiz Capacitivo (Stylus).
Programa Ibis Paint X.
Pinceles: Lapiz, Aerografo, Difumino, Rotulador.
Reference / Referencia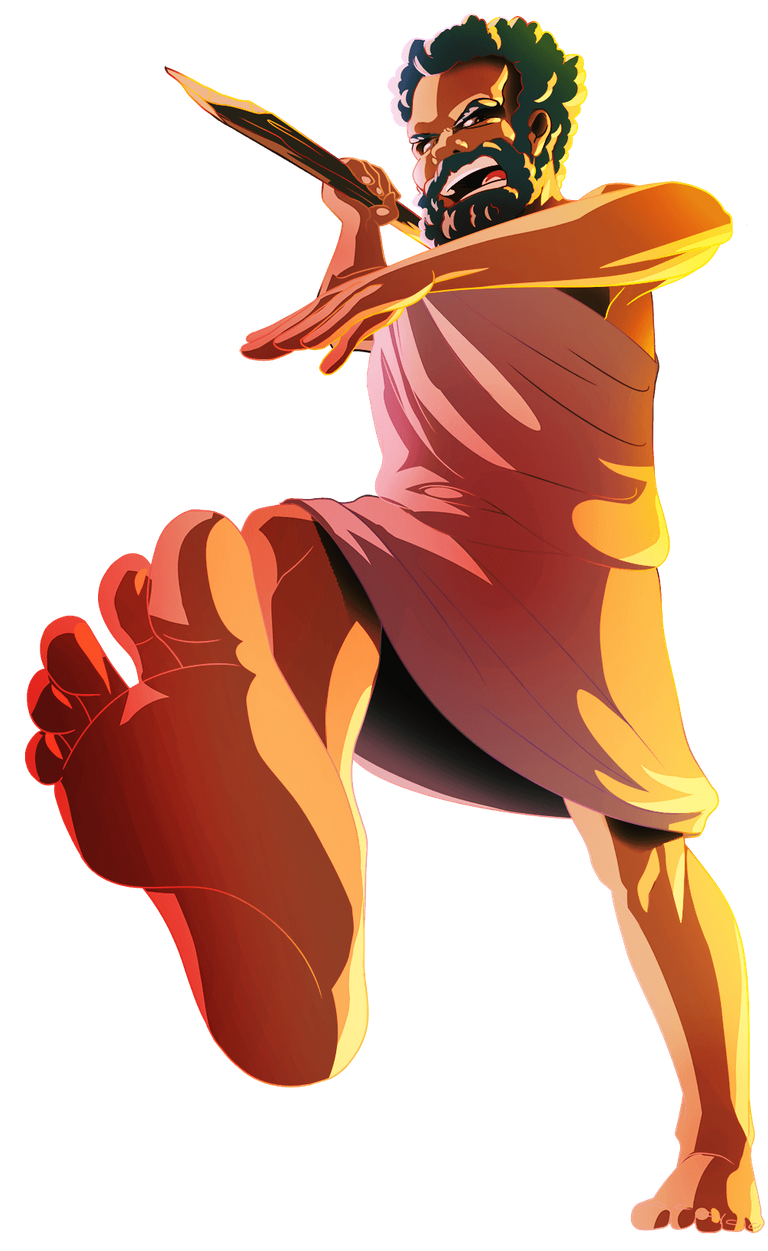 Reference link / Link de referencia
---
Thanks for reading and getting here, see you in the next post.
Gracias por leer y llegar hasta aqui, nos vemos en el siguiente post.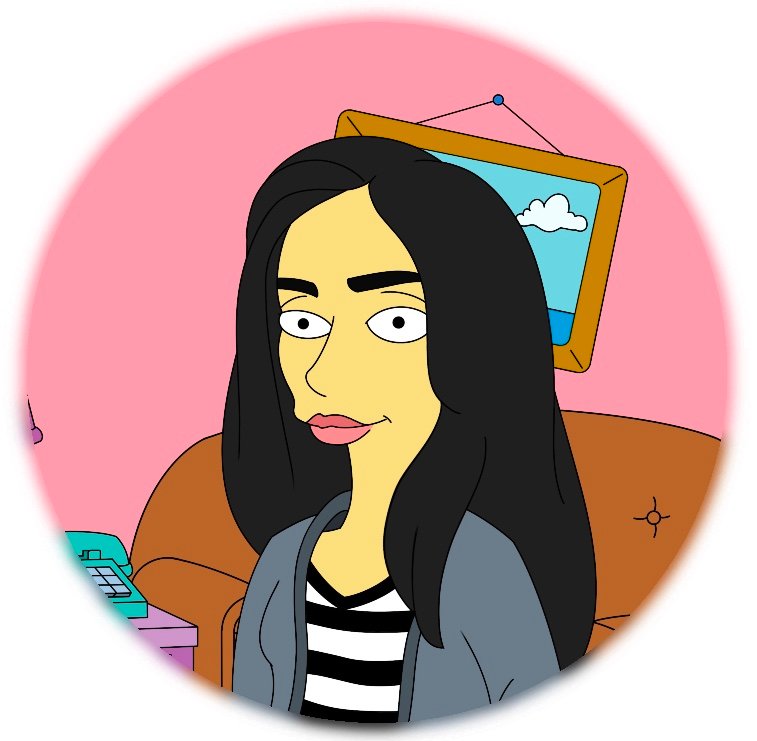 Discipline is the power of all professionalism.
La disciplina es el poder de todo profesionalismo.
---
---
---