SHARE YOUR BATTLE Weekly Challenge! PORTAL SPINNER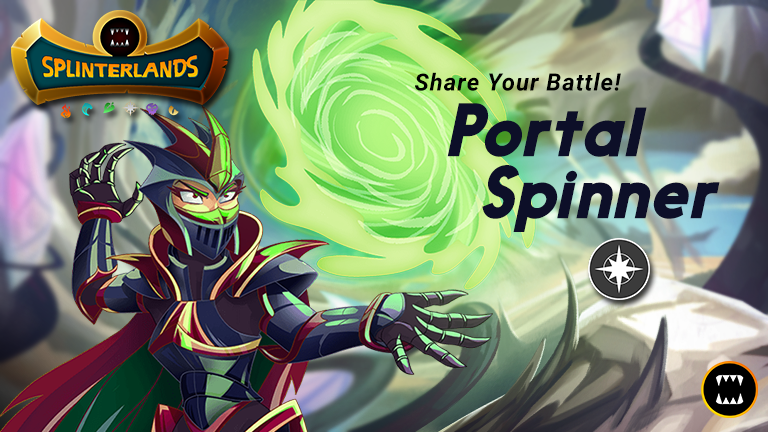 Edition: CHAOS LEGION
Rarity: RARE
Element: LIFE
Attack: RANGED
Abilities:




Ruleset and line-up:


Noxious Fumes - All Monsters start the battle poisoned
Odd Ones Out - Only Monsters with odd mana costs may be used in battles
Mana Cap of 19.
Available Splinters - Fire, Life, Death and Dragon
My Team:
Summoner: Tyrus Paladium (+1 to Armor)
1. Uriel the Purifier - Tank, Melee Damage Dealer with the Flying, Recharge and Heal abilities
2. Portal Spinner - Ranged Damage Dealer with the Scattershot ability
Strategy:
Have a Monster in the team that could survive the Noxious Fumes ruleset by itself, so either a heal or immunity ability was obligatory for this match. I went with Uriel because I was playing in Gold League and only rented higher level Life and Water cards.
Position 1 - Uriel the Purifier:
I decided to place Uriel in front even though I wanted to keep him out of harms reach mostly because of the low mana ruleset. There just weren't a lot of other options with the cards in my disposal. The Odd Ones Out ruleset didn't help either.
Position 2 - Portal Spinner:
The only other card in my team was chosen because it has the right amount of mana, has a ranged attack and is this weeks challenge Monster. 😉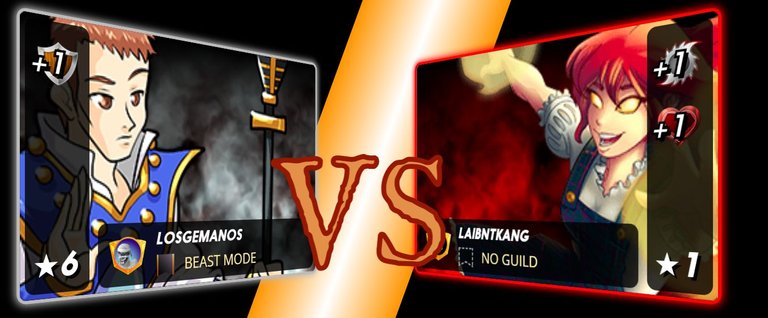 My Opponent comes at me with the Forgotten One, probably one of the best Noxious Fume counters (at least on low level). Lucky for me it wasn't levelled up, with the Retaliate ability it gains at level 3 my chances of winning this would be pretty slim. I did hesitate to use him myself, but decided against it because I also only own a level 2 one.
Round 1:
Not much happens in this rounds. Uriel charges and all other Monster hit their target. Portal Spinners Scattershot goes for the Forgotten One, not a good random roll for me, but with a 50% chance I can't really blame it on bad luck.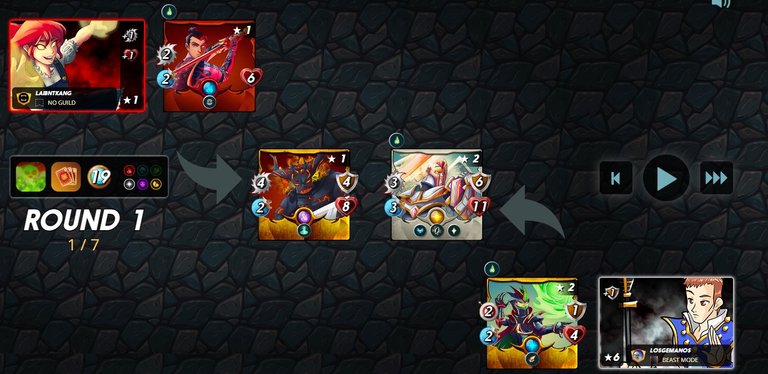 Round 2:
Uriel wastes his massive 9 attack on the 2 Armor the Forgotton one has left and Portal Spinner decided to hit the wrong target again before being taken out by the opponents sneak attack.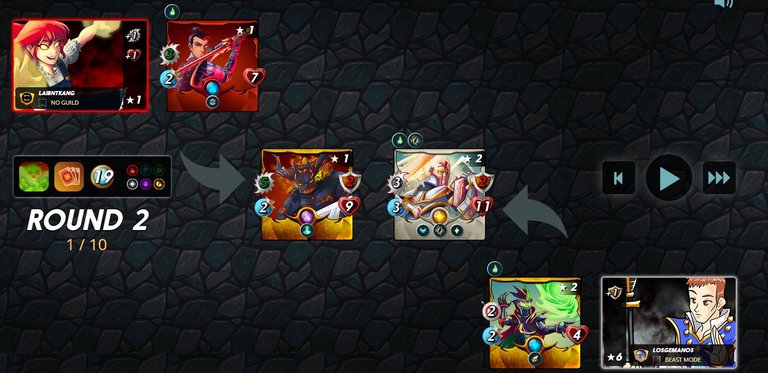 Round 3:
Now it with 2 high damage attacks against Uriel this is going to be a close match. At least I have the speed advantage and Uriel has the flying ability so there is a small dodge chance. Uriel just charges its attack again and almost gets taken down, after the poison only 1 hitpoint remains.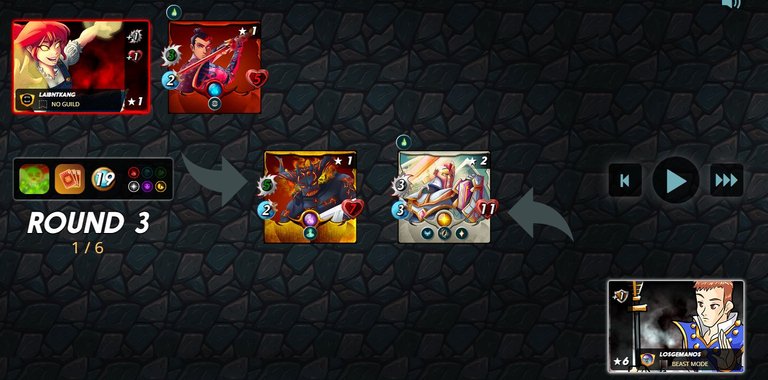 Round 4:
Thanks to the higher speed and the massive charged attack, Uriel takes down the Forgotten One. Because of the Heal recharges some hitpoints making it possible to survive one of Tenyii Strikers attacks - but he misses!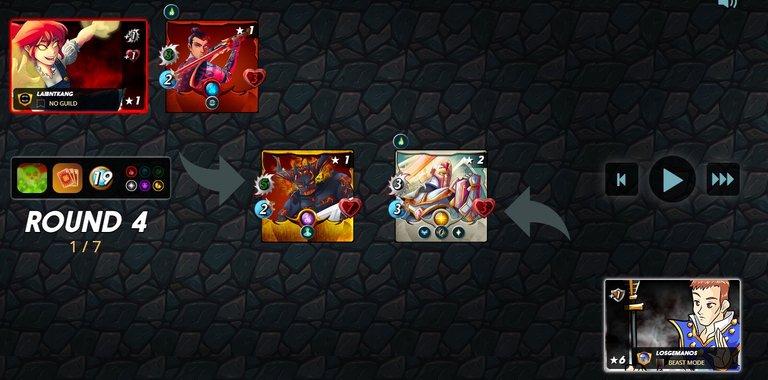 Final Round:
Both Monsters take the Noxious Fume poison damage one last time, but only Uriel survives leading to my victory.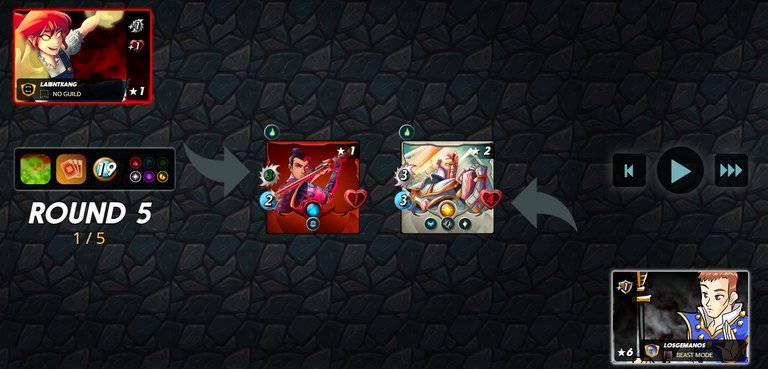 Result:
The Strategy worked but there was some luck involved. The miss in the end was crucial, otherwise Noxious Fumes would have ended this match in a draw. If the Portal Spinner had hit Tenyii Striker in one of his two attacks, the match would have already been over a round before though.
The Portal Spinner is not one of my favorite or most used cards, but like most cards it has its used in certain situations. One great ruleset it the Explosive Weaponry ruleset that gives all Monsters blast damage for example. The Scattershot ability can make the difference in that situation by ignoring opponent Monsters with the Taunt ability.
The full battle can also be watched here
Thanks for reading and happy battling!

In case you don't have a Splinterlands account yet, why not create one now
---
---