SHARE YOUR BATTLE Weekly Challenge! SUPPLY RUNNER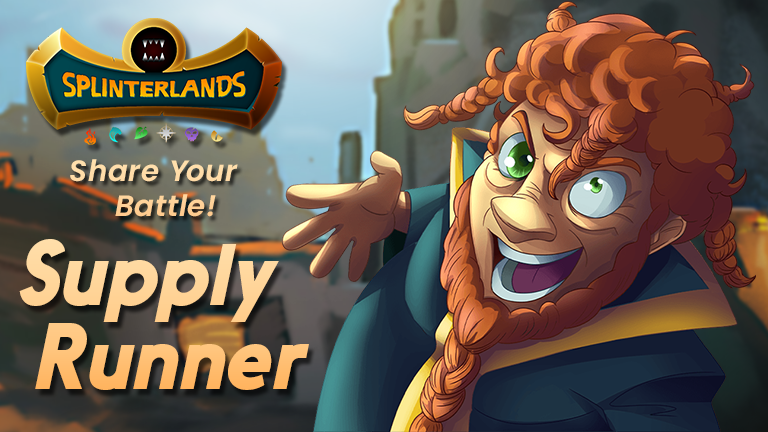 Edition: CHAOS LEGION
Rarity: COMMON
Element: NEUTRAL
Attack: RANGED
Abilities: Swiftness at level 5, Strengthen at level 10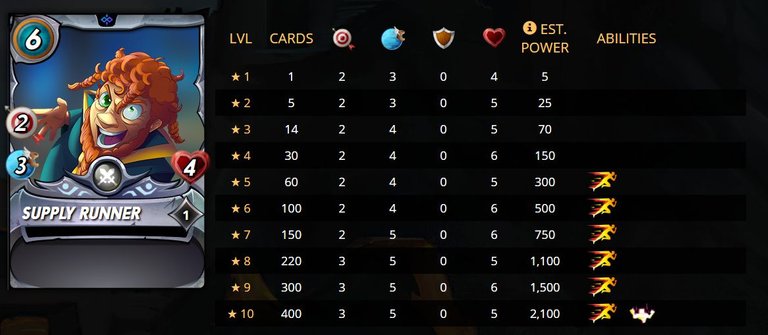 Ruleset and line-up:


Back to Basic - Monsters lose all abilities
Spreading Fury - All Monsters have the Enrage ability
Mana Cap of 26.
Available Splinters - Fire, Water, Life, Death and Dragon
My Team:
Summoner: Selenia Sky (+1 to all Ranged damage)
1. Djinn Chwala - Tank
2. Dax Paragon - Magic Damage Dealer
3. Goblin Chariot - Ranged Damage Dealer
4. Naga Assassin - Ranged Damage Dealer
5. Supply Runner - Ranged Damage Dealer
Strategy:
My strategy for this fight was placing great tank in the front and a lot of quick ranged damage Monsters in the back to maybe take out a Monster before it is able to hit any of mine. I chose the dragon splinter as I had an active rent on the low mana cost Selenia Sky, which gave me access to both dragon and life Monsters.
Even without the Thorn ability is a great tank with high health and nice Armor aswell. Thanks to a win in the nice giveaway stream I was able to upgrade my Supply Runner to level 3 which helped him gain 1 extra point in speed. Special thanks to @marcuswahl for that.
Round 1: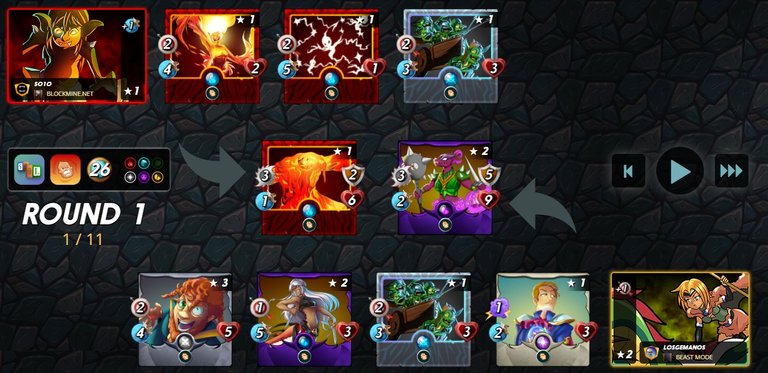 Seems like the opponent had a similar idea. By using Pyre as summoner all the opponents Monster gain 1 speed and with that most of them even outmatch mine. Without its shield ability isn't very scary as a tank, with my high damage team it goes down in the first round without being able to do any damage. My tank on the other hand only lost its shield.
Round 2: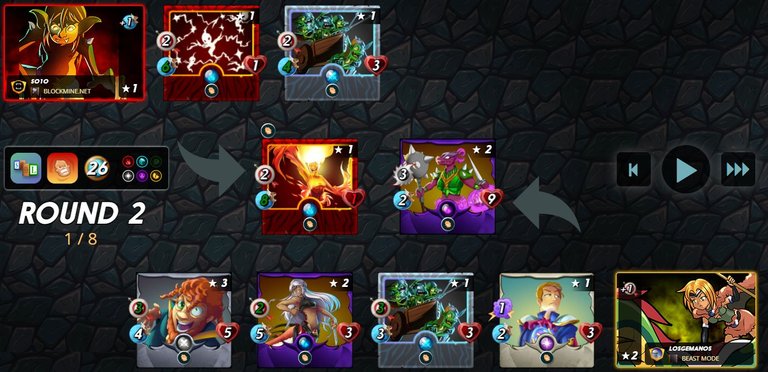 With the tank gone and only ranged damage remaining the opponent would need a lot of dodge luck to be able to tun this around. With 8 speed on the new ranged tank there is at least a slight possibility.....

But luck is not on the opponents side and so this is a quick match with all of the other Monsters falling in Round 2.
Result:
Higher damage and the Djinn Chwala tanking made the difference in this match. My speed strategy did not matter in this match, but I guess having more speed never really hurts in this game either 😉
The Supply Runner is not one of my favorite cards (at least at the level I play on), but because of it being neutral, it is a decent damage card especially for rulesets that block out melee or magic attacks - or make ranged attacks more useful like the Back to Basic in this match.
The full battle can also be watched here
Thanks for reading and happy battling!

In case you don't have a Splinterlands account yet, why not create one now
---
---