The Season And Our Brawl Ended Almost At The Same Time In Splinterlands.
This season was my highest finish so far in Splinterlands.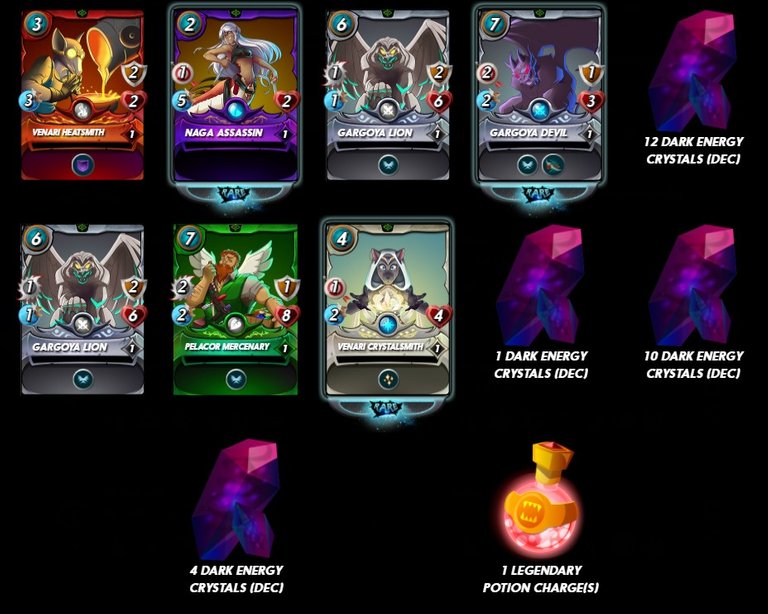 I had a good season finishing off in silver III my highest finish so far. Above is my results from the rewards chests, not to bad I got seven cards and a couple DEC. The ending of a season means the beginning of a new season so we have about two weeks to work on getting as high as possible. I am looking forward to another good season and expect to finish off in silver III at the very least. The launch of Chaos Legion is right around the corner, it's going to be great being able to open some packs again.
Our guild Index-Squad, sponsored by the Index token, finished up another brawl about two hours before the season ended. We had a tough brawl this week and dropped on place to finish up in sixth. I am in no way upset about that, we are a new guild of mostly newer players so to not finish off in the bottom is always a win to me. Now it's time to rest up a little bit and then get right back at it.
--- ---

---
---