All your DEC are belong to me! QUICK UPDATE 1!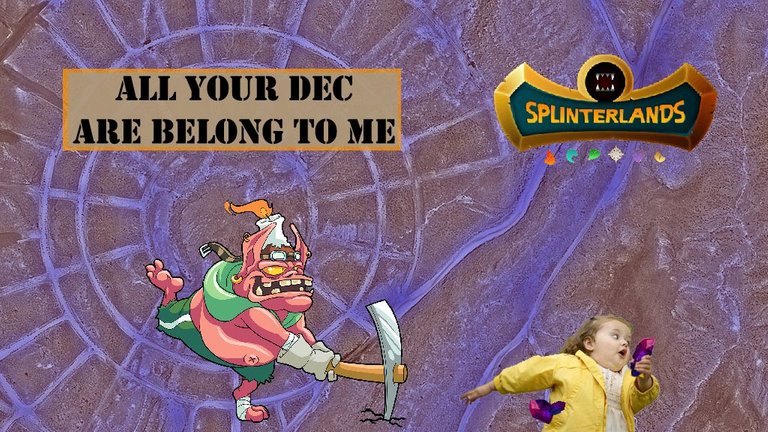 🎶🎵Your drank gon' get drunk up!, Your drank gon' get drunk up!🎵🎶
---
UPDATES
If you don't know how we got here, the explanation can be found below. This section will be where I provide the newest updates at the top.
UPDATE 1 - 2 Days In
DEC Earned
I took a screenshot of the DEC balance popup and included the starting value provided by
@solymi
.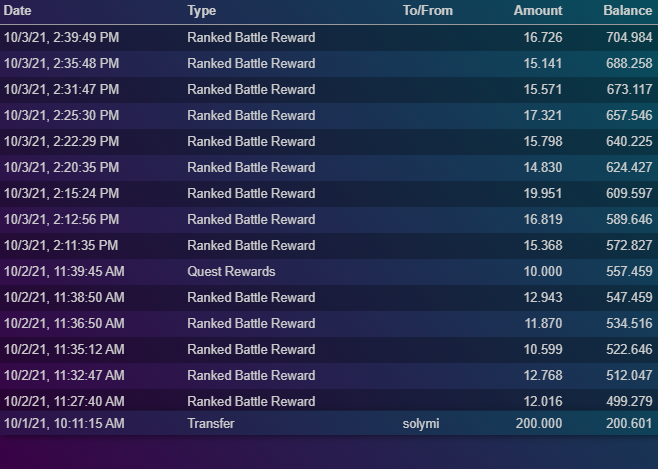 Quest Rewards
At this time I have completed 4 quests on this account. With the following rewards.
Day 1 I had 2 Quests, luckily it was Water and Fire. Day 2 I had 1 quest, I exchanged life for Snipe. Day 3 I had 1 quest and it was again Fire. Horribly made summary shots can be seen below. I'll refine this feature going forward. The DEC value noted in each image is set to be split 50/50.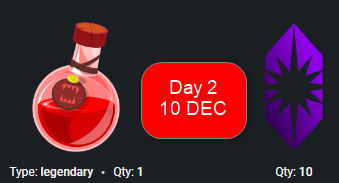 So that's where we stand at present. If I stopped here I would expect a very disappointed @solymi but about
705 DEC * 70% = 494 DEC
AND
65 DEC * 50% = 33 DEC
Sum
527 DEC
---
HOW DID WE GET HERE
Explanation of the deal is here: Look at me? I'm the captain now of splintersharder for 2 weeks
---
End of Post Obligatory Things
🔥🔥JOIN SPLINTERLANDS & PLAY THIS AWESOME GAME🔥🔥
Check us both out, we post about Splinterlands here, @magooz, @solymi
---
Just remember it's only a game!
-MstrMagoo
aka MagooZ
aka HellaciousZ
aka (temporarily) Splintersharder

---
---