All your DEC are belong to me! QUICK UPDATE 2!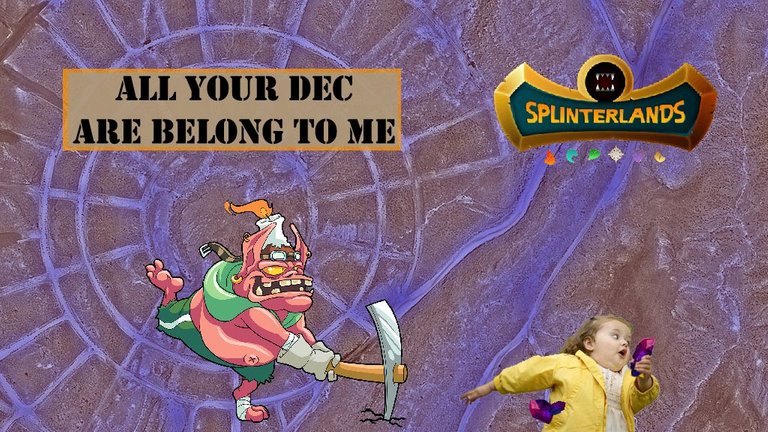 🎶🎵Your drank gon' get drunk up!, Your drank gon' get drunk up!🎵🎶
---
UPDATES
HOW DID WE GET HERE
---
UPDATE 2 - 7 Days In - 4 Oct to 7 Oct
DEC Earned
I took a screenshot of the DEC balance popup and included the starting value provided by
@solymi
.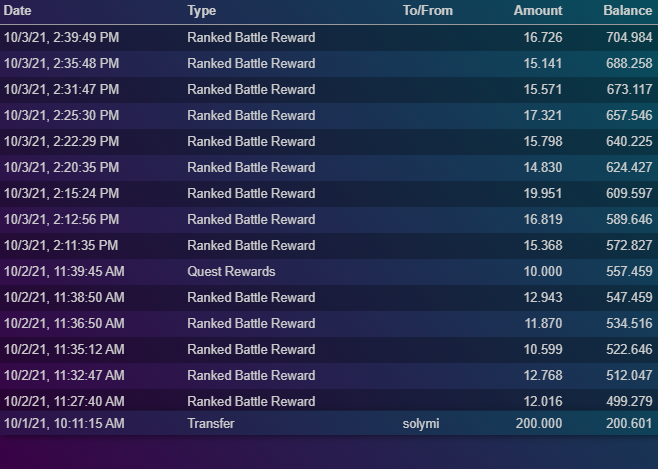 Quest Rewards
At this time I have completed 4 quests in Update 1 and another [4] in this update. The rewards for the most recent for are as follows:
Oct 4:
We had an Earth Quest, without a Wood Nymph on the account things were a little rough in Silver 3 & 2. I did manage to push back into Silver 2 before opening and was well rewarded for my efforts. Today's haul is worth a pretty DEC.

Oct 5:
Today was a Neutral Quest. Playing more for wins than quest qualifiers it took maybe 6 matches. I needed to get back to work so I pushed the reward button and RNG punished me for not going for Silver 1. Oh well, maybe tomorrow will be better.


Oct 6:
Today was a Neutral Quest. In Silver 2 I seemed to be matched up against alt account after alt account. Ended up down by 35 rank only which based on the matches I got feels like a real accomplishment. Nothing wrong with 15 DEC. I will get 10.5 DEC which will be a bit more than half of yesterday's burn value. A potion on the other hand is a wasted chest for me. I probably should just consider myself lucky to have earned so few potions as of yet.


Oct 7:
Today was, once again, a Neutral Quest. I'm still in Silver 2 so not much has changed. The quest went quickly enough but I wasnt able to make much ground up on the rank towards silver 1. But for another day maybe.


Let's assess how much we have earned.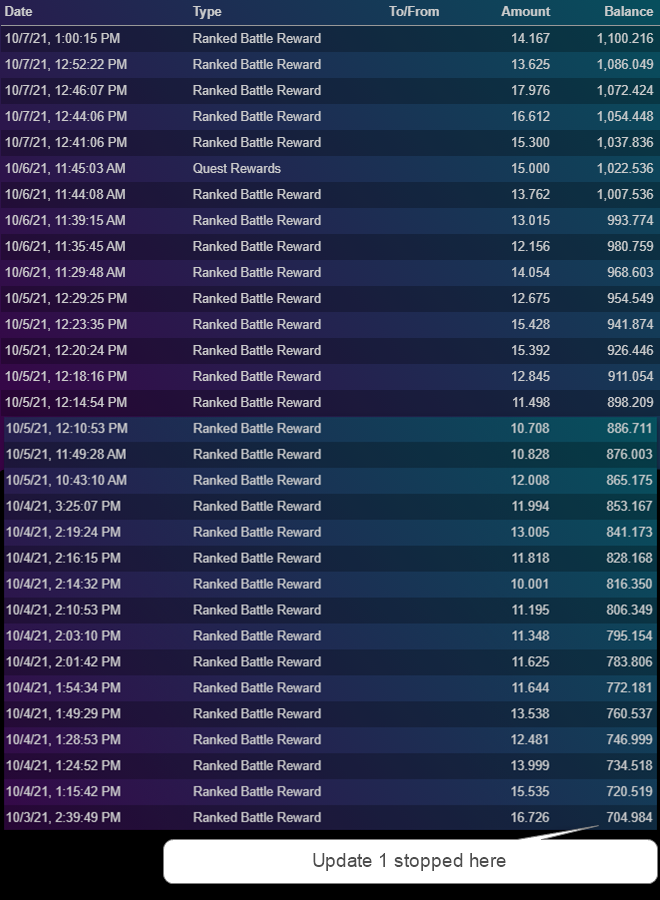 Update 1 Total: 527 DEC
AND
1100 DEC - 705 DEC = 395 DEC
395 DEC * 70% = 277 DEC
AND
175 DEC * 50% = 87 DEC
Sum
891 DEC
Not too shabby eh?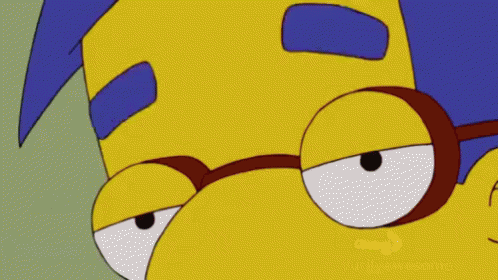 Also, @solymi has got the power on this account up to 96k power so we shall see if I have what it takes to threaten gold by end of season. We shall see.
---
End of Post Obligatory Things
🔥🔥JOIN SPLINTERLANDS & PLAY THIS AWESOME GAME🔥🔥
Check us both out, we post about Splinterlands here, @magooz, @solymi
---
Just remember it's only a game!
-MstrMagoo
aka MagooZ
aka HellaciousZ
aka (temporarily) Splintersharder



---
---