CRYPTO and Splinterlands Market Watch on 22th Sept, 2022 - the dip continuous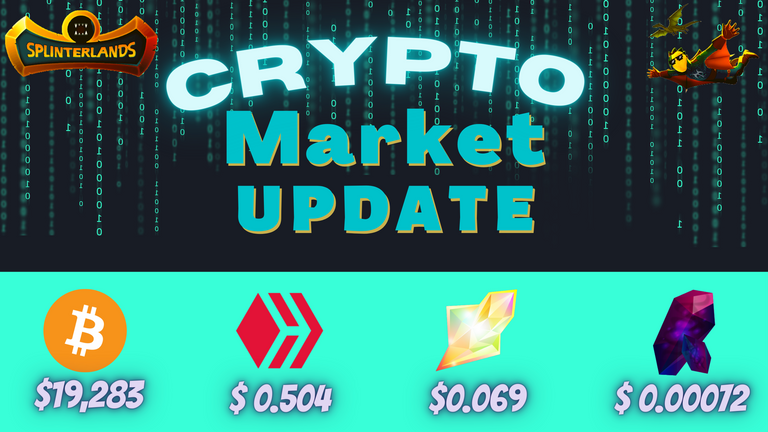 Hello dear hivers!
I hope all of you are doing well in your life and also enjoying this awesome NFT game in our free time. The time is passing by and we are already at the middle if this game season. And by far, my journey has been going good as I reached Diamond III finally past night. Thou I have almost damaged down my ECR to 14% and decided to leave it until it recharges and gets back to at least 50-60%. For this reason, I also didn't play much after reaching the Diamond league and also collected only 2 focus chests as I shared in the screenshot below. As you can see, the rewards from loot chests got increased very well and unlike fraction amounts of SPS that I was getting in bronze, Silver and Gold tiers, I certainly started getting my more SPS amount, like the 193 SPS from today's chests. I hope to get good rewards like this as I have already reached into the D3 and will also try to reach the Champion tier as soon as possible to get get even more rewards.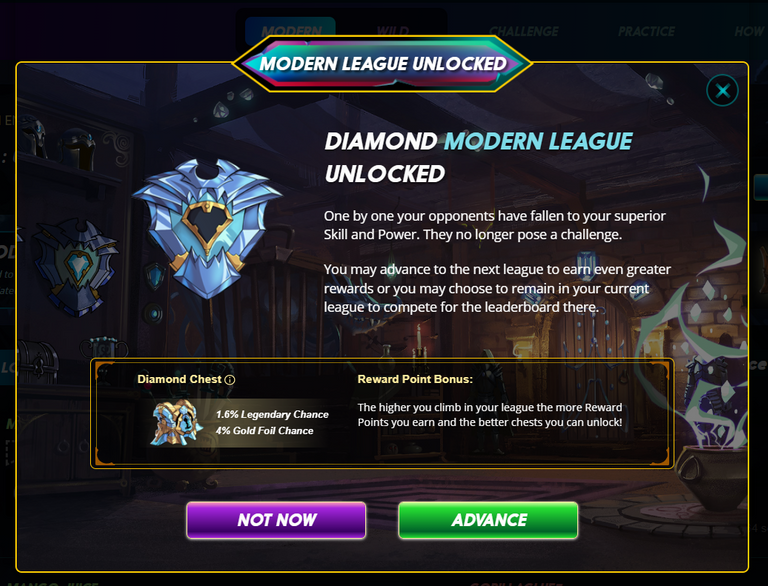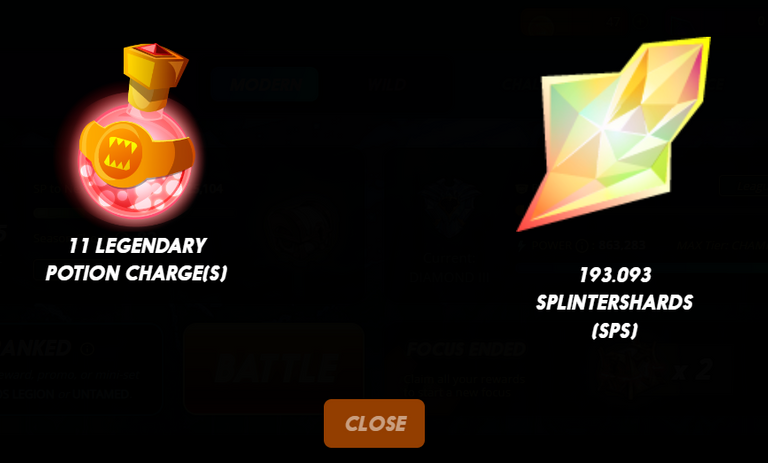 On the other hand, yesterday the pre sale for the long awaited upcoming splinterlands Tower Defence packs got launched and already by now, the the 250k packs has been sold in the pre-sale! But the hype gas not ended yet as we have another amazing sale left - which is about the Runi custom card that will become available on the Ethereum chain. The whitelist process for this upcoming sale has already being started with less than 2 days time left if anyone is interested. Only a limited number of cards will be there to grab.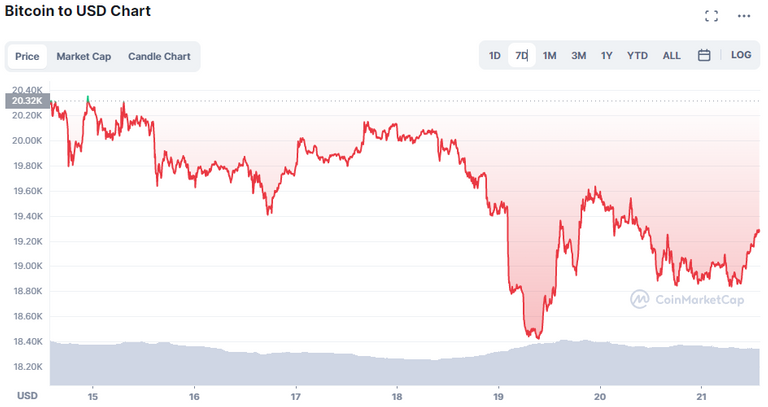 Now, let ms take a quick look into the current crypto market to tell you all about the current scenario. First of all, the main pillar BTC hasn't yet got out from blow of 20k price point and also attracting the market down along with it. It is currently being sold for 19,283$ per unit with a slight 2.21% price growth within the last day. On the other hand, the other major dominator ETH is also facing a downtrend since it's merge update to proof of stake mechanism and currently being traded for 1,350.94$ per unit with a -0.29% price dip in the last 24 hours. I read a news in twitter today that some ETH miners sold about 15000 ETH the last day but don't know if it's truth. But let's just stay strong and wait for the good days and grow in meantime.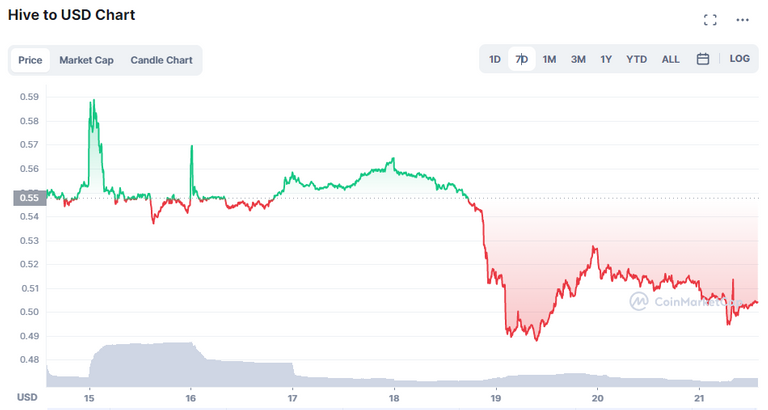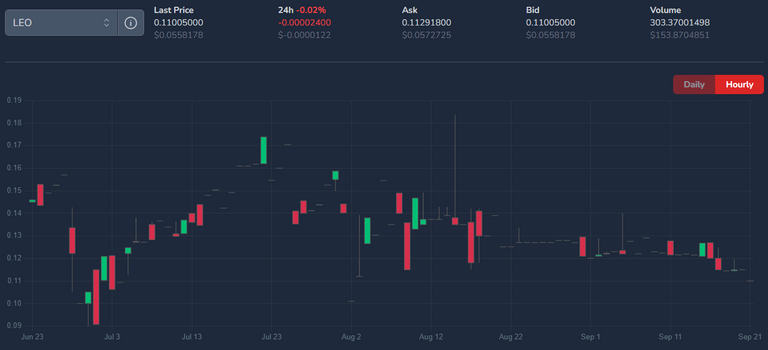 Now, let's move on from here and enter the hive universe to see how our beloved blockchain is doing. The hive us currently trading around half a dollar as it also got affected with this down market. With a -1.04% dip in price within the last day, it's being sold currently for 0.504$ per unit. On the other hand, the Leofinance aka LEO defi token is also available for a lucrative 0.0558$ price with a negligible -0.02% price change within last day.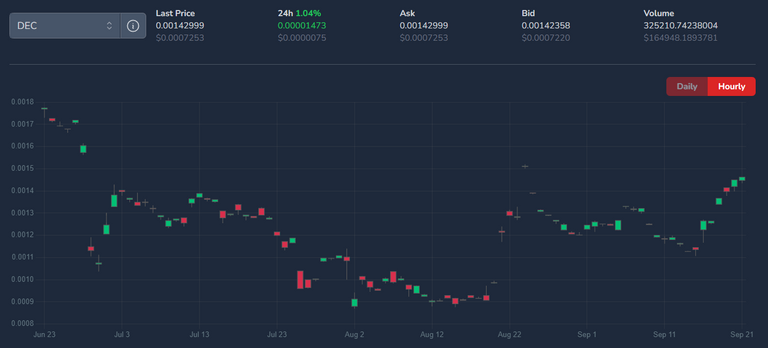 Now, let's take a u-turn from here and enter into the splinter-verse and see how it's tokens and assets are performing right now. First of all, the SPS aka Splintershards has become both the in-game rewarding and the governance token of splinterlands and thus I am very bullish on this token on long-term ( and a strong believer of SPS = 1$ ). The price of SPS has gone to 0.085$ per unit recently due to the Riftwatchers pack pre-sale event but after that, it is decreasing again snd currently being traded for 0.069$ per unit with a +1.43% price rise within last day.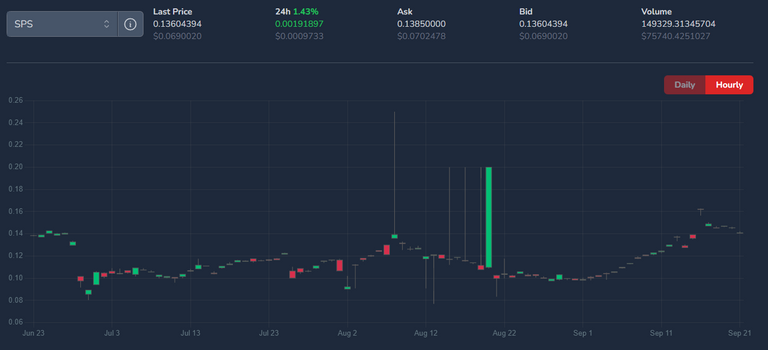 On the other hand, the DEC has also jumped up to 0.0008$ recently for the pack pre sale event of Tower Defence game that happened just yesterday and after the pre sale, as usual it also dipped down a bit and currently being traded for 0.00072$ per unit with a small +1.04% price growth within last day. Both the Riftwatchers pack token and the Tower Defence pack token are now available on the Hive-Engine market and being sold currently for 3.6$ and 3$ respectively. Lastly, vouchers also rise to it's recent high of 0.8$ because of these 2 events but now it is also a bit down with a current price of 0.6$ only.
I hope you enjoyed my crypto chart post. Please Let me know your thoughts and predictions about the current market in the comments below and I will be seeing you all in my next post!
---
Wish all of you good luck on all of your Splinterlands journey.
Thanks for visiting my post. Please do visit again!
Stay well and keep playing Splinterlands.
Want to start playing splinterlands? Click here
Posted Using LeoFinance Beta
---
---