The Guild Of Neoxian Won another Brawl !! Showcasing my Gold Foil Gladius cards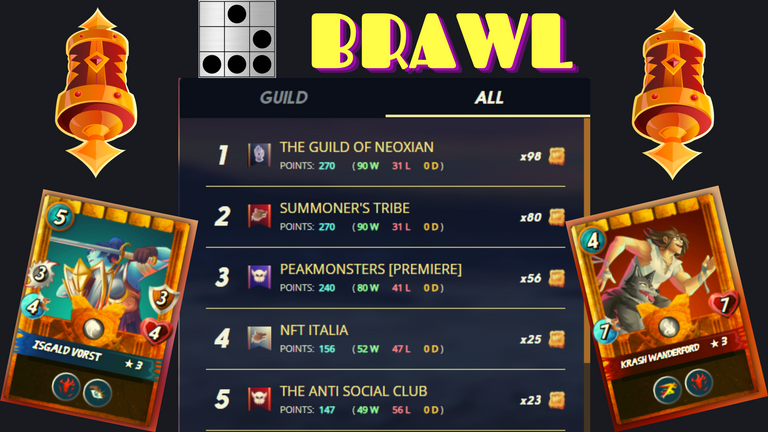 What's up Splinterlands lovers!
I hope you all are enjoying the weekend at it's best! For me, it was a quality morning time as I went for an chit chat with my friends over a cafe. But crypto world does not have weekends so here i am with another splinterlands post.
Today as well, the DEC payouts are as low as 22-26 per ranked match win and I am battling in Diamond I with both the accounts that I am playing with. Only 3 days left from this current season to end and as usual the war for the leaderboard has been started already. Sadly, I slipped away from diamond I to Diamond II today while completing my quest. So many new names I get to see now a days as opponents and with maxx level monsters, even those new reward cards in maxx level! I am already getting vibe that this season will bring a blood war on me this time, let me just pray that I secure those leaderbaord places for those SWEET DEC prizes.
On the other hand, let's now take a look into BRAWLS and Yes! We, the guild of Neoxian warriors won the first position in this brawl again! I confess, this brawl felt tough to me as many opponents are started using those GLADIUS cards against me and I don't even know about all of them. I am still enjoying my golden days with the level 2 gold foil epic Quora as it's bringing me easy wins in Brawls. I am playing with the red-dog account in brawls and i generally play beta/alpha only fray. Regardless the fray you are playing, Gladius cards can be chosen with every fray (beta only, untamed only, all cards) so whenever there is a battle having the earth splinter, I always try to use Quora and score a win with it's double attack, healing and bloodlust ability. This time, I got a total of 8 matches and I won 6 of them. My fellow guild warriors also played great and together we achieved the victory!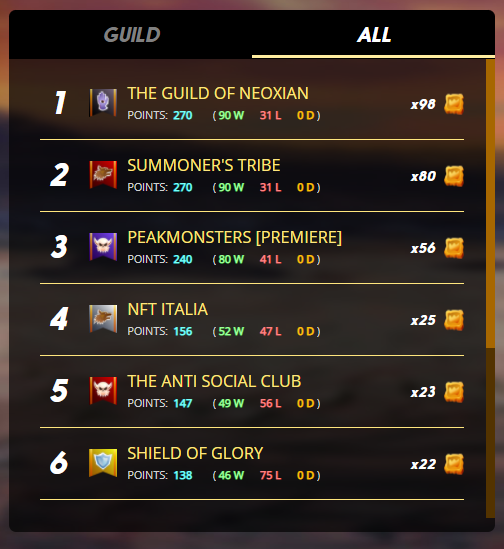 This time, for securing the first place, our guild has been rewarded with 98 crowns! That's almooost 100 crowns from just a single brawl! And needless to say all of our brawl partakers who submitted all of their battles got rewards with 5513 merits each including me! I also had some merits left after buying those gladius packs last time so I was having over 6000 Merits! So I went to the guild store and bought 3 Gladius packs for me and opened them right away. And... here is what I received from them!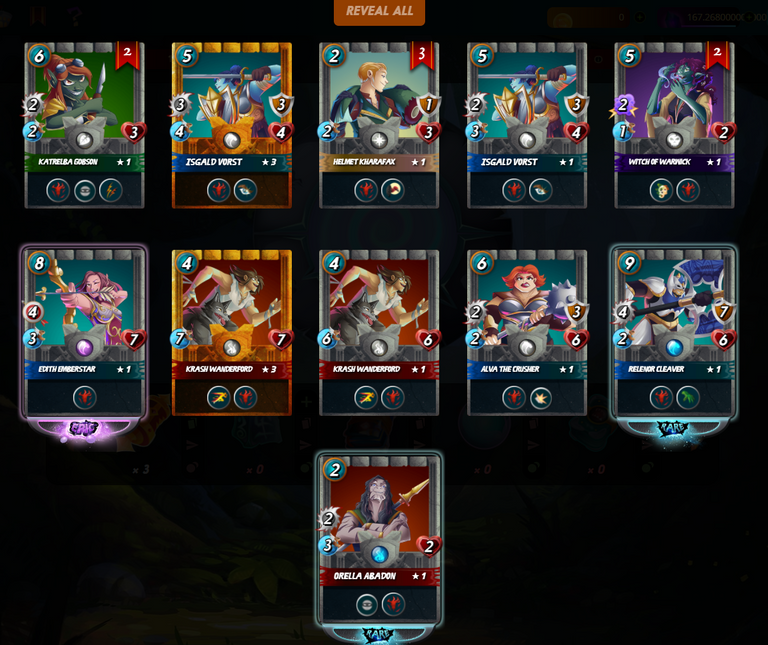 I got quite surprised after I saw 2 gold foil cards popping out! God knows what happened to my packs opening luck as I am getting gold cards back to back! Last brawl, I got a Gold Foil Legendary brawl card Voxom which belongs to the fire nation and now these 2 cards. I am making a quite a collection of Gold Foil Gladiator cards till now and I really am feeling super lucky to have those ultra rare cards into my account. Let me now show off my Gold Glad collection below. By the way, Gladius cards will be the sole property of that particular account and cannot be sold, sent, delegate or rent but yeah you can burn them and get dec.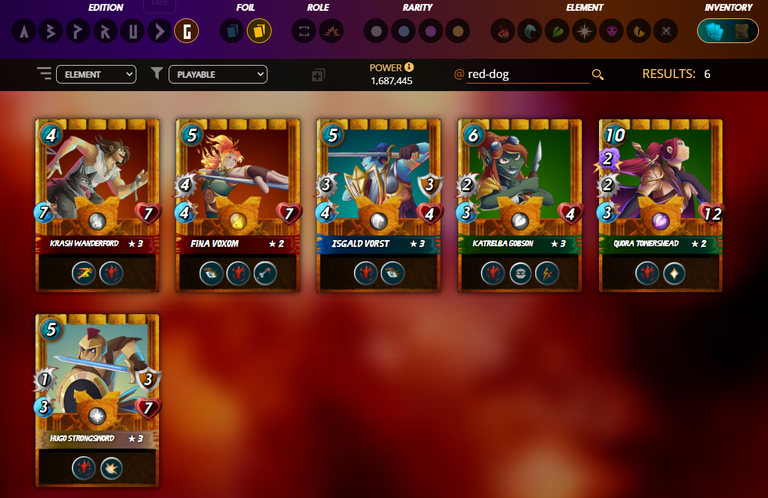 Wish you all good luck on all of your future SL matches.
---
Thanks for visiting my post.
Stay well and keep playing Splinterlands.
Want to start playing splinterlands? Click here
---
---