Will those Vouchers ever come down?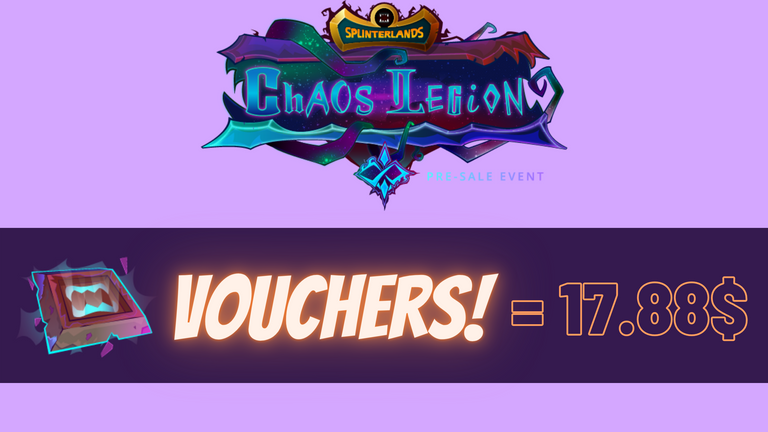 Good morning Splinterlands lovers!
Your favorite @mango-juice is back again with another awesome post and today we will What is the current status of every Splinterlands acid in market for a better understanding of how the CL is really making waves into the Splinterlands.
If you haven't heard already, the Chaos Legion Pre-sale has been started and Only 29 days and 23 hours has left for the pre-sale to end. During these five weeks of the presale, for the first four weeks, the SPS holders will be rewarded with vouchers via daily drop which further will be used to buy the CL packs. For every CL Pack purchase, you will require to have 1 voucher as well in hand.
While the CL packs are being sold at the pre-sale for four dollar per piece (paid in DEC, SPS or credits), vouchers costs approx at $17-19 at the moment and that's where the game changes to buy even one pack you have to spend four dollar plus $19 equal to $23 for every Pack which is a gigantic amount of money one need in order to buy bulk in the pre-sale.
Top 10 CL pack buyers in Pre-Sale: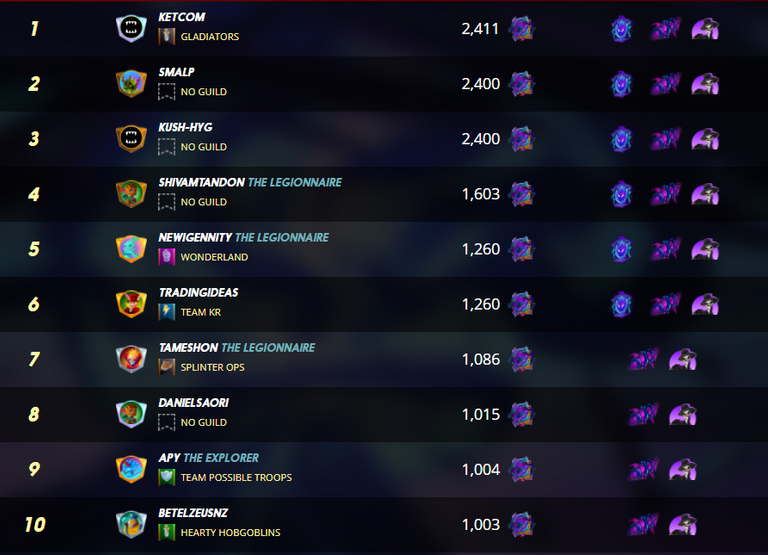 Since the lunch of the pre-sale packs, total CL Packs that has been purchased already is 43,188 so far. I was also trying to get into pre-sale probably with 500 packs and I have saved quite a bit of DC and SPS as I am talking but as vouchers prices are not coming down even a bit I am a reconsider my plan as to buy 500 packs I have to spend near about $10,000 which is not possible at the moment for me, but I would suggest highly to anyone that can spend that much amount of money to invest without a second thought in this game because the promo cards that you will be getting from the pre-sale will be priceless in future respecting its total printed count and it will give you at least 200-300% more return later on.

Now let us take a look at the vouchers prices currently at the hive-engine market, currently vouchers are being sold for $17.88 and it seem like it is pretty stable between the $ and $18 range. The introduction of vouchers into Splinterlands has change the game entirely with it's unbelievable price. Most of the peoples are holding there vouchers in order to buy those CL packs at the end of the pre-sell and that reason may be causing this high price rise of vouchers. Even at $18 per price, for 500 packs you will be needing $9000 in order to buy 500 vouchers respecting the current market stat, Add $2000 who is that which will be Spending to buy those four dollar CL packs so that's about total $11,000 that you will be spent in order to buy 500 packs.
May we expect some dumping soon with vouchers? As because it is staying at it's near all-time high since its launch. The lowest most price for vouchers that I have seen is $15.5 per piece and then it jumped up again to that $18+ mark. To be honest, at this price per voucher it will be impossible not only for me but also to enormous number of decent Splinterlands players to invest into the upcoming Chaos Legion pre-sale and maybe we have to wait for the normal sale to Begin. For the last couple of days I am trying best to accumulate as much money as I can from different investments that I have made over this years and so far I have only made about 278K DEC and 850 SPS so far. I am constantly selling all my vouchers considering it's high price because there is no sense to keep vouchers at this price as I cannot buy the rest once I need at this price to buy 500 packs ad on the other hand, keeping more DEC in wallet is giving me extra SPS every day. So better sell vouchers now and buy later when it's lower.
Before I end today's post, here is my latest daily quest rewards that I got after completing last day's quest which was an Earth one. I already reached in Diamond I tier so got total 14 loot chests. No good luck so far on reward card openings as I am only getting commons and rares nowadays.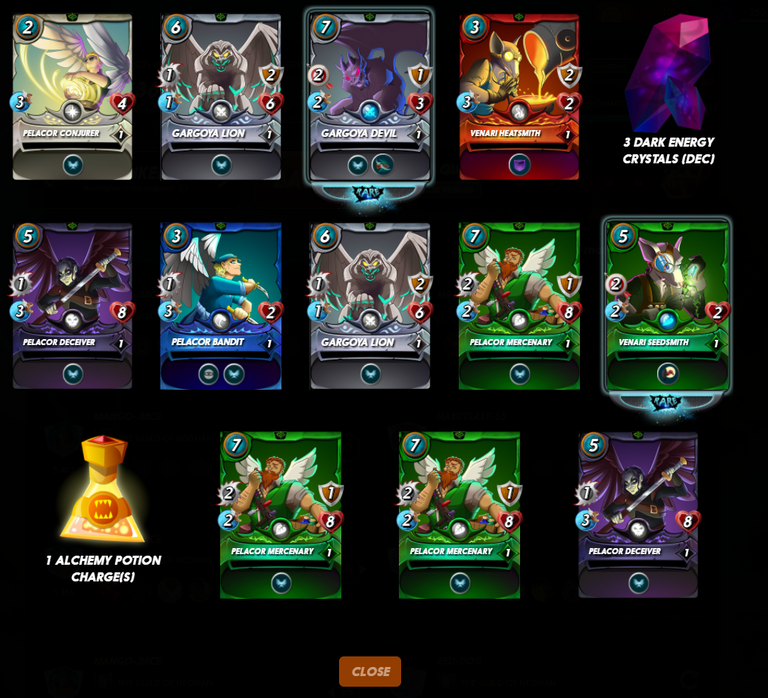 Wish you all good luck on all of your future SplinterLands matches.
---
Thanks for visiting my post.
Stay well and keep playing Splinterlands.
Want to start playing splinterlands? Click here
Posted Using LeoFinance Beta
---
---