Chaos Legion is the Key, Splinterlands thrives through Longevity and a Persons time and Attention
With the Launch of the Chaos Presale, I had many targets to achieve, as a newer player it was apparent that to get "Skin in the Game" I would have to utilize the newer expansion to my advantage and so began the Journey. I had watched a few videos revolving around the Chaos Legion release, all pretty negative, but informative at the same time which helped me formulate my plan of action. I had never swayed away from the Staking of SPS and have continued to do so, and with the current price that it is, it is affordable, not just for me but for other newer players and will allow the Governance Token to flourish in the long run. I will be purchasing more before the end of the year and have my eyes on some plots of land which has kept me further intrigued as this game is constantly moving, which I really like. The benefits for example the payout dividend in real time, the Daily SPS Airdrop as well as the vouchers provides residual income on a daily basis, strengthening your purchasing power.
So on the launch I went for it, 1500 Packs opened, 1270 via the in game shop and the rest that I had been storing after buying from the secondary market. It really brought back some memories of opening Magic the Gathering Booster Packs, just on a larger scale. I managed to pull some decent cards including 6 Gold Foil Legendary Cards which not only increased my asset value but added much needed collection power to my accounts. I got my personal favorite, the Djinn Muirat,(the art work is amazing @nateaguila) I now run a Diamond 3, Gold 3 and 2 Silver 3 Accounts, I most definitely would not of been able to sustain this without the launch of Chaos Legion. I also got into the Mavericks Group Chat on Discord which was a cool incentive to achieve.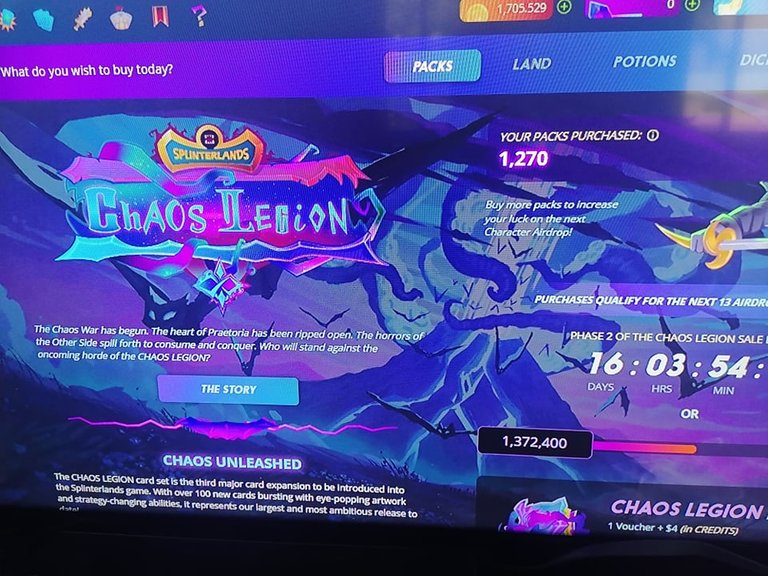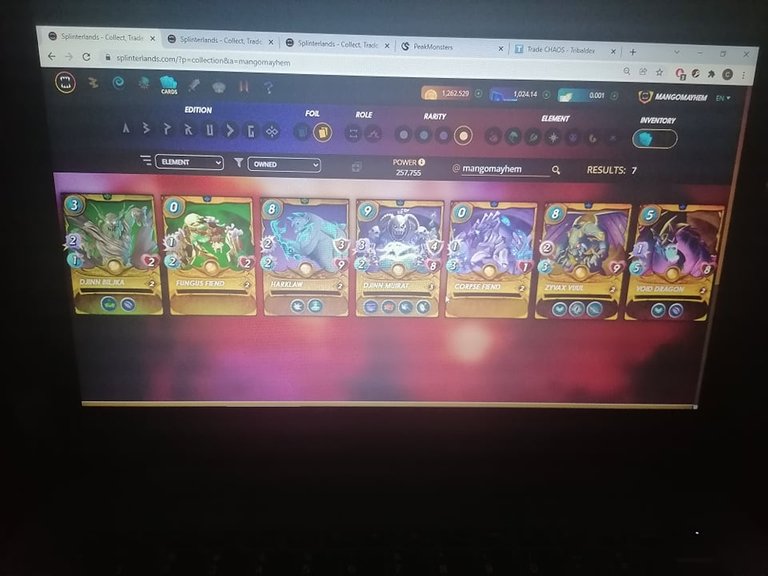 When Chaos Legion released, I noticed a drop in value of SPS. DEC as well as older edition cards that I had been looking at. Although our local community here in Calbayog PH became anxious and a little worried as there assets were loosing value, I assured them that it was all part of the process and to seek the benefits and that this transitional phase acts as a gateway for the newer players. Since then, the play has been to purchase as many packs, Chaos Legion, Untamed and DICE as possible as well as individual cards that I wanted as they are relatively cheap at the moment, max out desired cards especially the new summoners, acquire more SPS and increase daily airdrops coming in. I have also decided to get back into the liquidity pool. I have grouped up with @lvlup to get packs directly from @aggroed which will be available in January at a significantly reasonable price leaving me much needed time to get back to basics and reach another of my targets, and getting into the Champion League.
Most definitely thumbs up to the Launch of Chaos Legion, it has further increased the longevity of the game as well as my own personal interests. Thank you Splinterlands.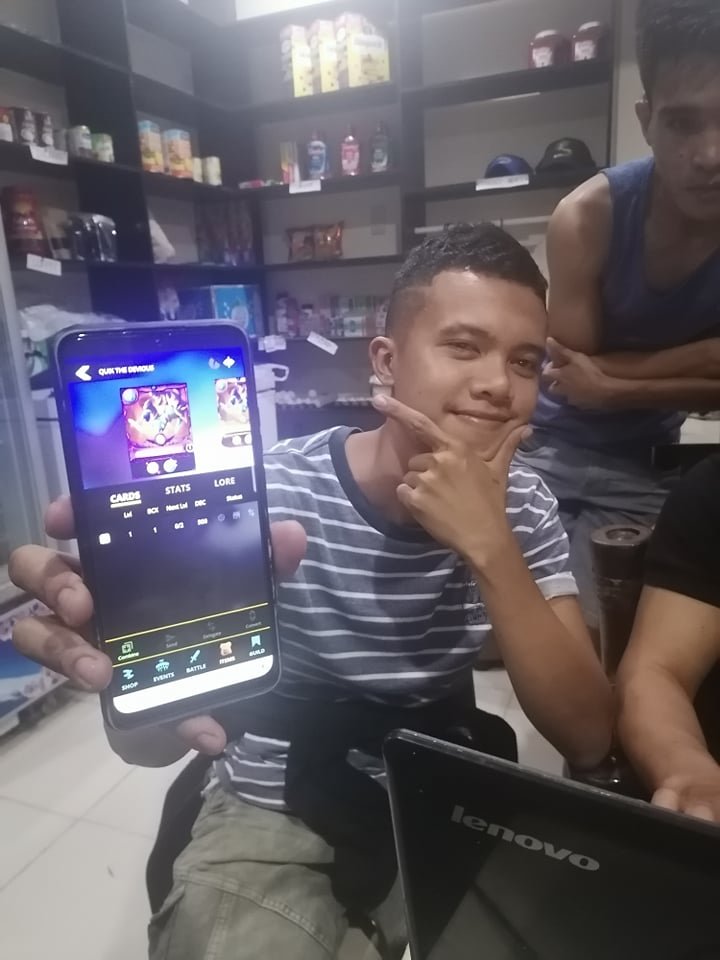 ---
---