Splinterlands, Champion Points are the Real Deal
Since I had started playing the game several months ago, it has always been a target to meet Champion Status, that is where I had imagined the best of the best would play, and being a sucker for punishment this is where I wanted to be. I started to comprise a method of reaching there through gradually climbing the ranks from Silver, Gold and Diamond, experiencing many losses, conducting a lot of research and of course purchasing and opening a lot of Chaos Legion Packs.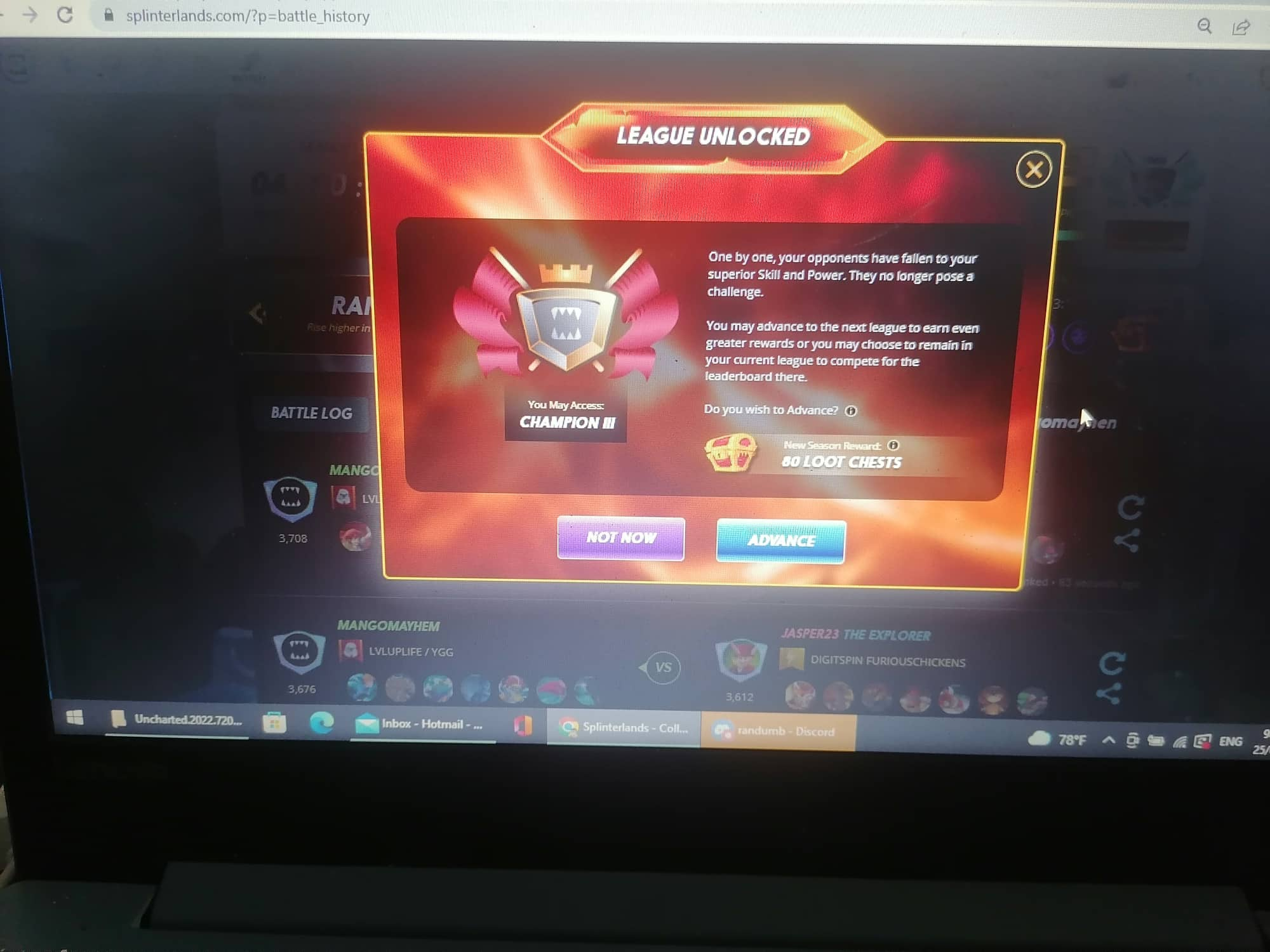 So a few months into my journey I started to pay more attention to the daily Airdrops, liquidity pools, staking benefits and other ways to maximize earnings (Splintertalk, Peakd etc). I noticed there was a section that was for Champion Points. I didnt think much of it as the first time I had reached champion 3 it gave me only 10 Points which was worth 100 Champion Points towards the Airdrop. This season (my 3rd time in Champion) however, I managed to make a rating of 4034, and I was awarded 334 points for this, which provided me with 3340 Champion points towards the Daily Airdrop. This is the equivalent of holding 11 Chaos Packs (Each Chaos Legion Pack gives you 300 points) and going through the pain of having to keep those packs unopened.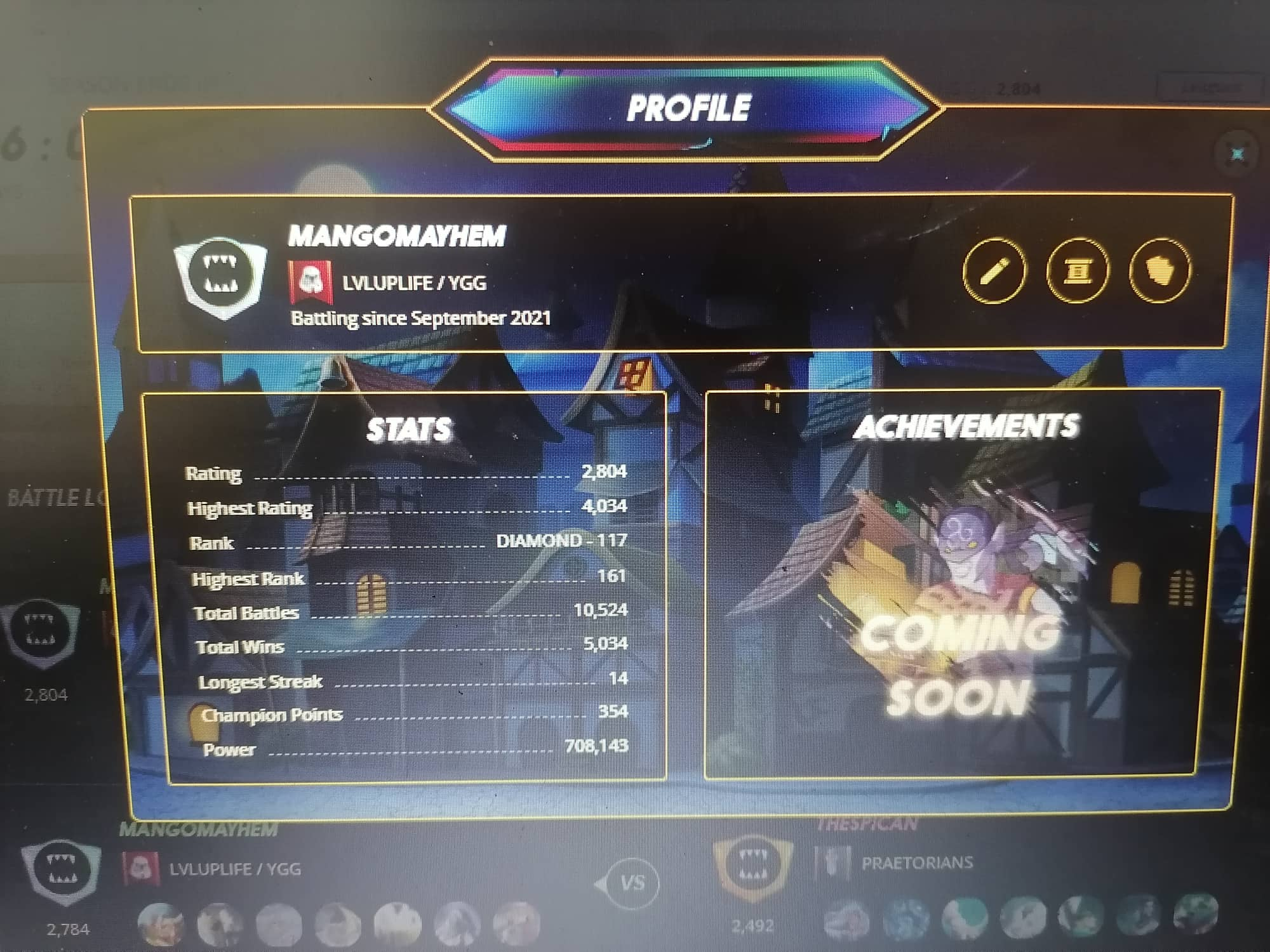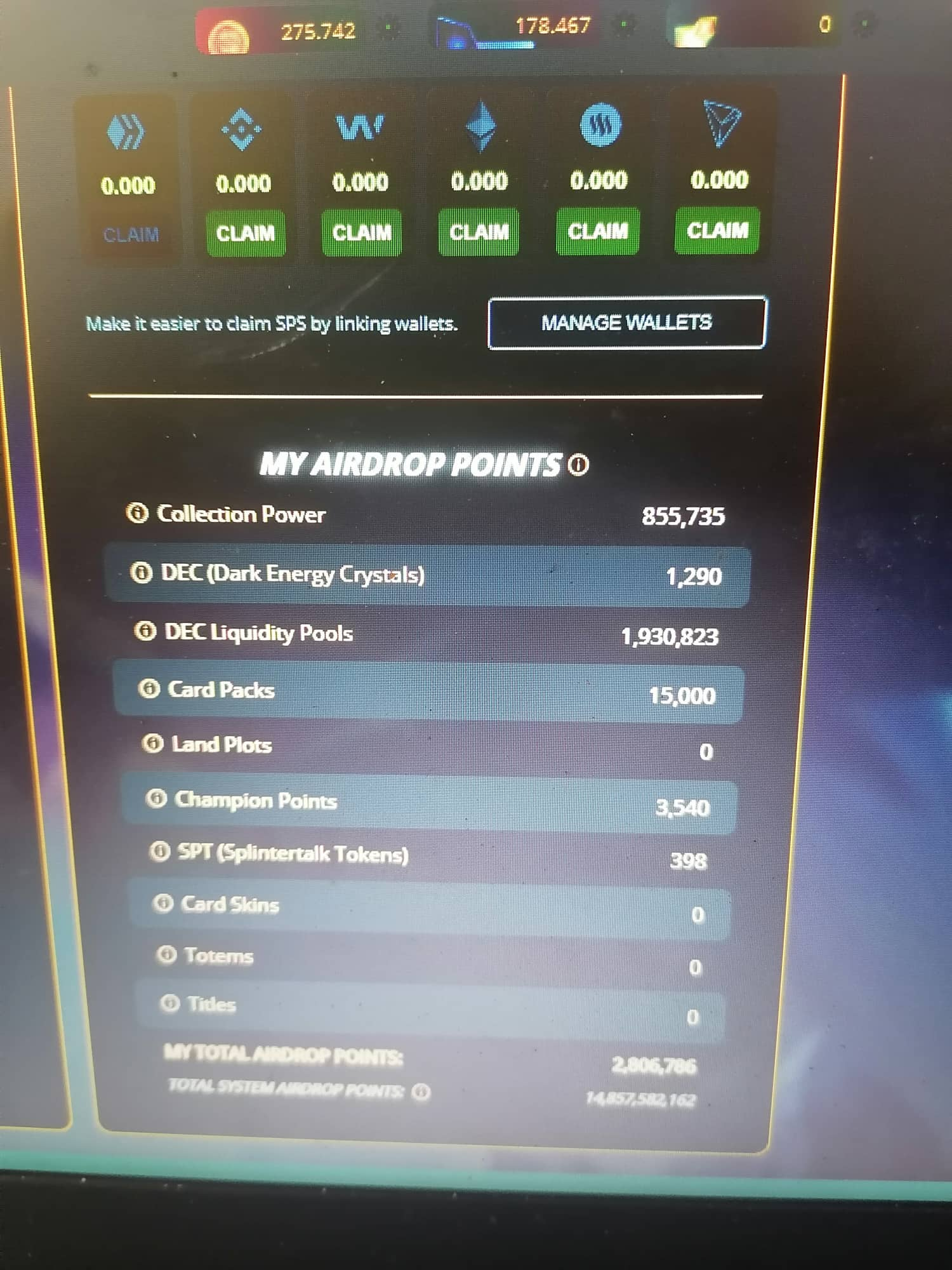 Champion league is no joke, I used to have a 65% win rate and from this season alone, I can see that I am now below 50%, yes I played day and night and was not concerned of ECR, it was more for the Glory of reaching Higher Peaks, besides I had a EOS every day from the Daily Quests due to being in Champion and the quest potion will add an additional 5 loot chests also. Strategies differ so much and it requires you to have to rent some of the older cards especially summoners. Such a good learning experience, it will only make you stronger. In my opinion, Chaos Legion really doesnt cut it alone, there are just so many beast cards in the older editions. But the rental market is fair in pricing at least till the last day before season end. This should incentivize you to grind as quickly as possible, position is key and it is more affordable especially the rental market but be aware that some cards become very scarce very quickly.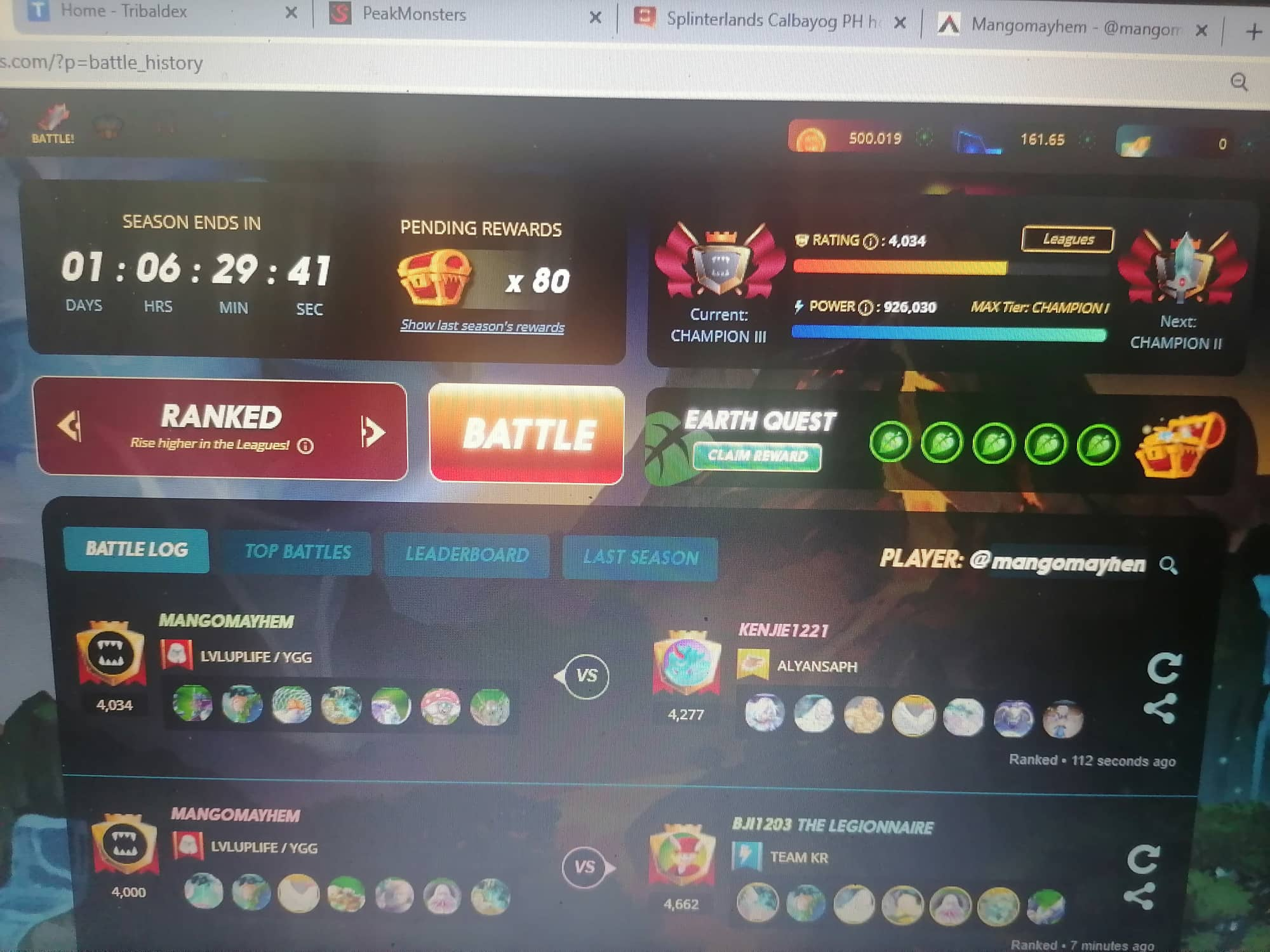 This season I am looking to pursue Champion 2, not only will I receive 120 Chests and increase my rewards from Daily Quests, I am curious to find out how many Champion Points I will be awarded, every little helps towards maximizing potential earnings from the Airdrop, there is still a few months left to increase your skin in the game, which I feel will become a necessity moving forward.
The next area of exploration will be the tournaments and invitationals (Zen Sports / YGG etc) as I can see the future benefits. I already play a few tournaments however the prizes are minimal and sometimes you will wait a while for the spots to be filled with other players. I will inform you all of my progress with hope that it may help you also on your Splinterlands Journey. Thank you for reading, I do hope this content was useful. Ciao for now
MangoMayhem
Posted using Splintertalk
---
---