3-4x Times DEC per Win, EVERY OTHER WEEK, an Inji.com

The #Splinterlands veterans already know this, but not everyone does use it. Very early in the season, the rewards are just through the R00F! Literally, 3-4x to what will be stable later in the season. It has been like this for quite some time now and I've not seen intent to change it so far.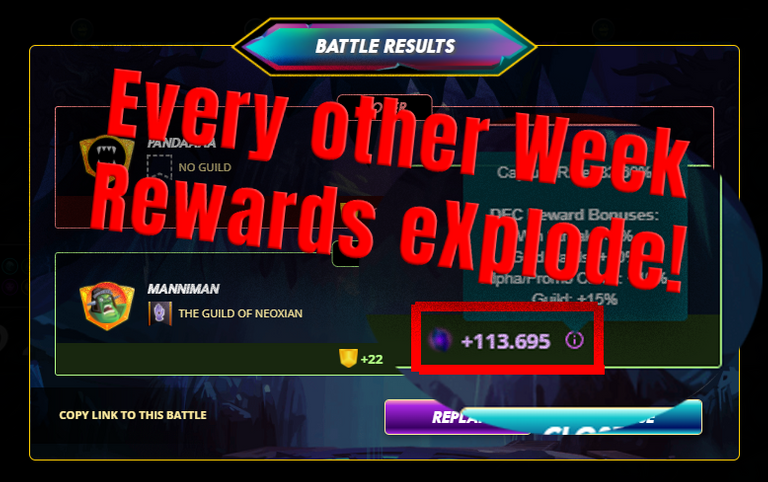 This week I had some time at hand and used it to grind enough DEC to upgrade two of my EPIC Monster Cards from level3 to level4 via Market transactions while using only the DEC I just earned :)
The reason for that is two-folded. The first reason is the reset of the reward pool for the new season and playday, working like a replenishment at the end of a highly active season finale. That comes combined with the ladder position reset. Wich makes it possible for us to play way over our actual personal rank. I played rank 400-800 today, but I'll play at ~2500 for the next two weeks.
Cheers
Posted via inji.com
---
---