Splinterlands Win a Tournament and Grab a Coin! Value is Going Up!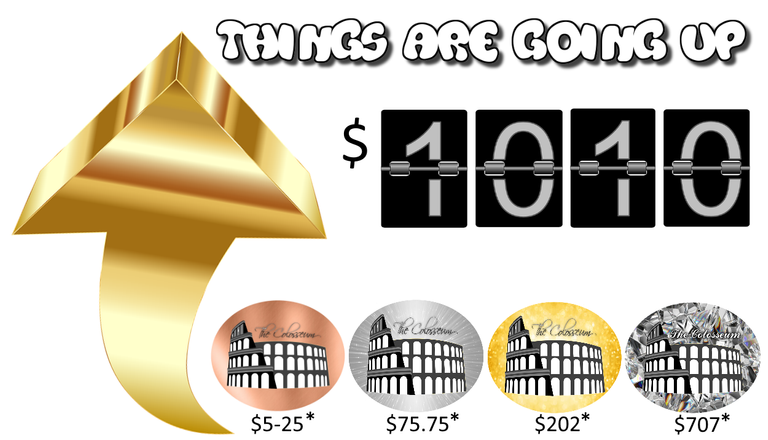 Ask any question about splinterlands and/or Colosseum Coins at the 3pm Central Live Twitch
Claim a coin free by winning splinterlands tournaments and plugging in!
$1010 USD is the value of trading all 4 coins in as a complete set right now(bronze, silver, gold, diamond needed - only sets are accepted for trade in with us.)
That doesn't mean the tokens can't be bought, sold, traded, or held by you.
All trade in sets after this one will start at $1,000 USD
How to do it:
View the tournaments page and look for any non-anytime tournament with the cardauctionz logo.

View the Original Post about Colosseum Coins
More about Colosseum Coins and Guide to WAX
Hey gang, maybe with more tournament participation the number meter will go up faster! Let's find out.
*approximations of value for individual coins
Known Splinterlands Pros Byzantinist, Jace, Splinterlands-RU are excluded from winning coins.
---
---