Splinterlands Win Valuable Coins from Tournaments!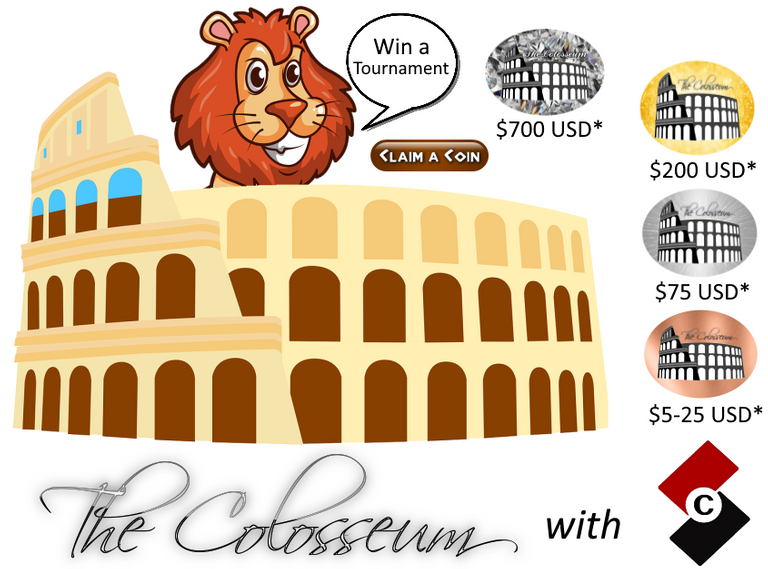 *By trading in ALL 4 coins, a bronze, a silver, a gold, and a diamond you receive $1,000.00 USD.
Values in picture are approximations
Something to ponder. If someone has three of the coins, how much might they buy the 4th from you, even if it's bronze?
This is so easy! Just play a single-elimination tournament with the Cardauctionz logo and win it.
Get plugged in and claim your coin! It's a wax nft token that can be bought, traded, held, or sold. Tokens from us are only obtained by winning tournaments.
Don't worry WAX is super easy to work with!
A Quick Video Explains it All
Text Explanation for WAX
Sign Up for a Cloud Wallet
Login and in the top right you'll see your wax address that I can send your NFT (token) collectible too.

An example of an eligible tournament:

Splinterlands Pros Byz, Splinterlands-ru, and Jace are not permitted to claim coins.
Join us at twitch daily 3pm central for dec giveaways, splinterlands strategy, and live tournament coverage!
Please support the Cardauctionz market by simply purchasing your splinterlands cards there with credits or dec. It rebates your card purchases 3% +, the best in the industry! The hard working programmer could use your support!


How to Market Video
How to Login
Disclaimer: Not a financial advisor.
Known Splinterlands Pros Byzantinist, Jace, Splinterlands-RU are excluded from winning coins.
---
---