I've Finished Drawing My Undead Rexxie. Splinterlands Art Contest, Week-158
Hi Everyone.
How are you doing?
I hope that you all are well by the grace of Almighty Allah. I'm also doing fine and I pray that you all do well in your life.
Now, let's talk about my today's work. Today, I'm here to share artwork of mine. It's a drawing of a monster of splinterlands named Undead Rexxie. As I've already talked about it in my previous post, I don't think that I need to explain a lot about it. But, this post is going to be my main entry post at the art contest of splinterlands. I've decided to talk about everything again and explain the whole thing in this post. I hope you'll like it.
Today I'm back amongst you guys with an artwork of mine. And today, I drew a monster of splinterlands named Undead Rexxie. I'm posting this drawing to join the weekly art contest arranged by @splinerlands and I'm also going to share this post on my Twitter account to take participation in the weekly social media challenge that is also arranged by @splinterlands team. I really want to thank them for arranging these amazing contests. It really helps artists to show their skills and also get some rewards for their work. So, thank you SPLINTERLANDS. I also play this game including drawing monsters of this game. And, believe me, it's amazing. And the best thing, it gives you entertainment, the reward for winning a battle and you can also trade cards and earn there. So, if you feel interested you can join it. And you're welcome to use my referral link to join. Now, let's get back to my drawing:-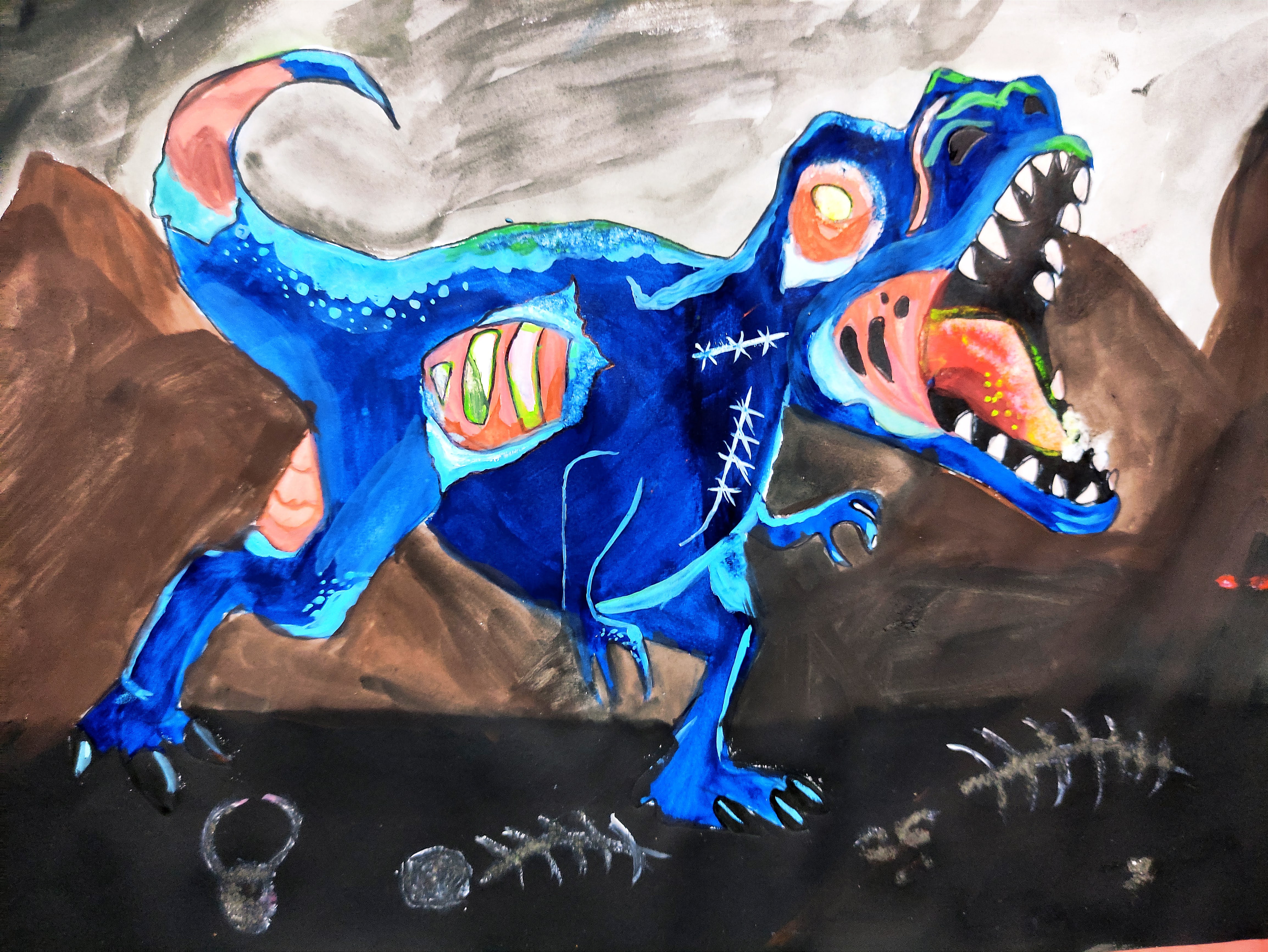 It's been more than a month that I've been using acrylic colors in my drawings. But, in this one, I've used my watercolors. It was just because I wanted to try my old ways. But, as I made this drawing on offset paper, the paper got wet and lost its plane surface. Which was a problem.
I've used watercolor, a4 sized offset paper, 4b pencil, and brushes to complete this drawing. My steps are given below.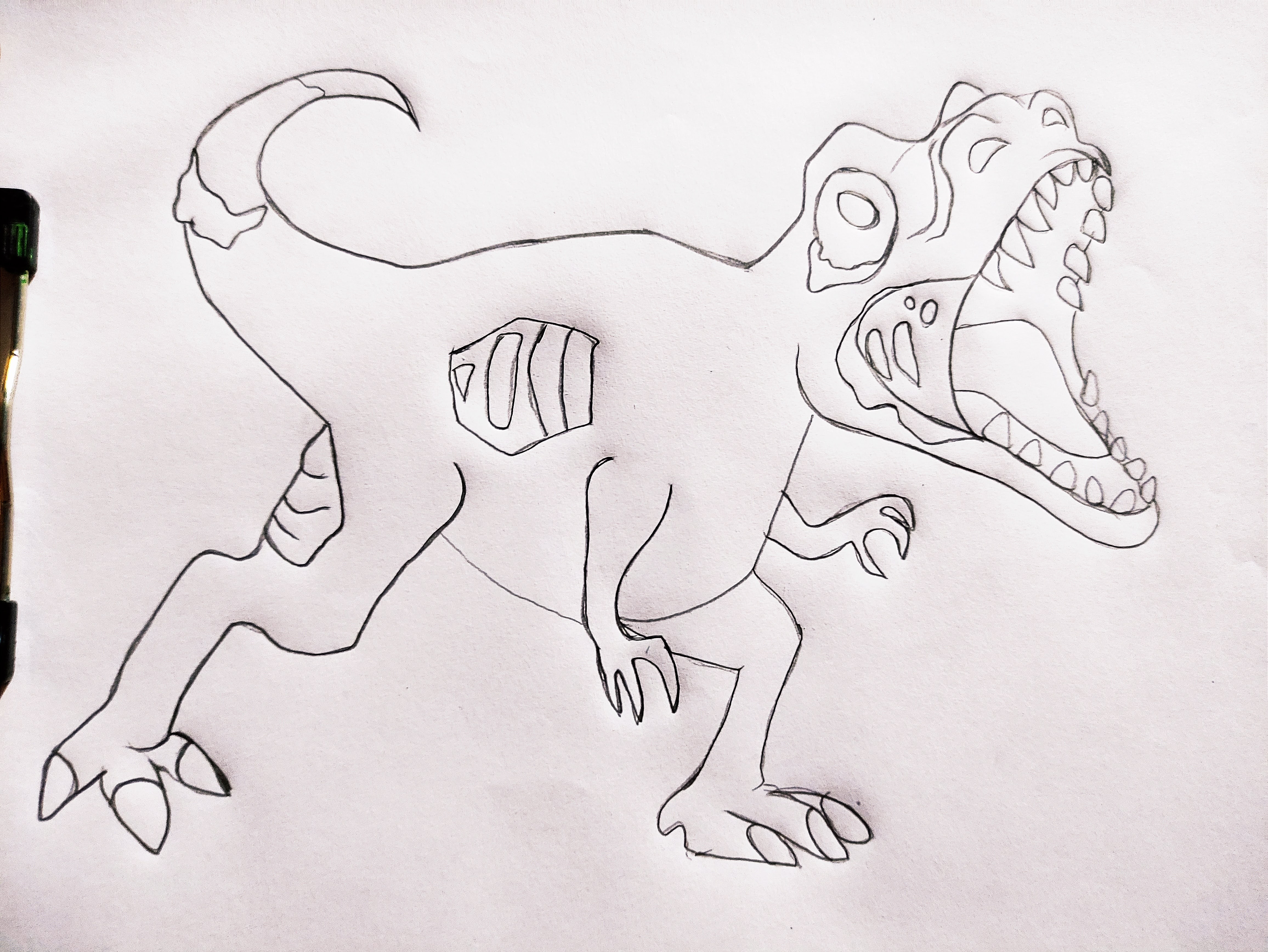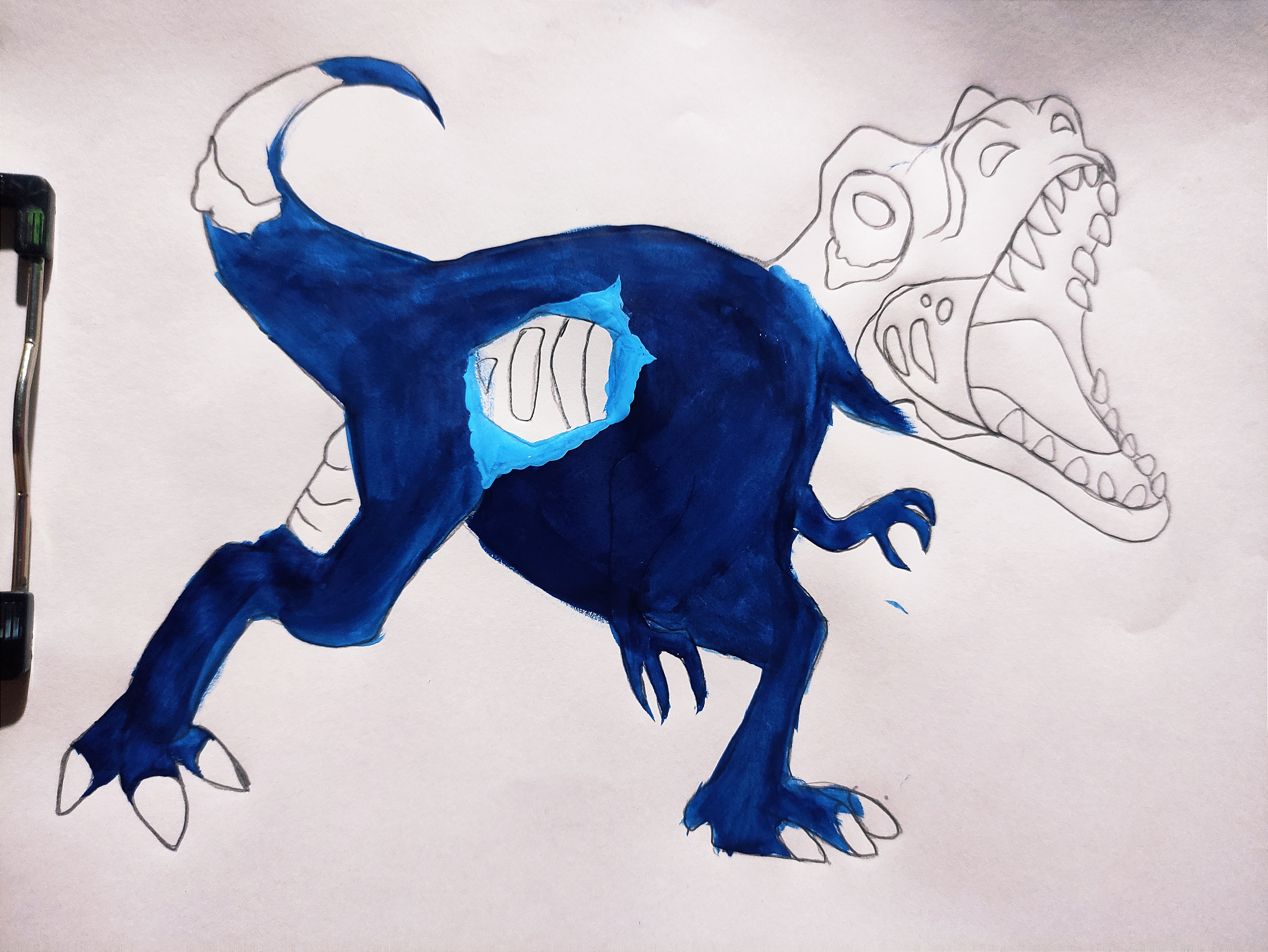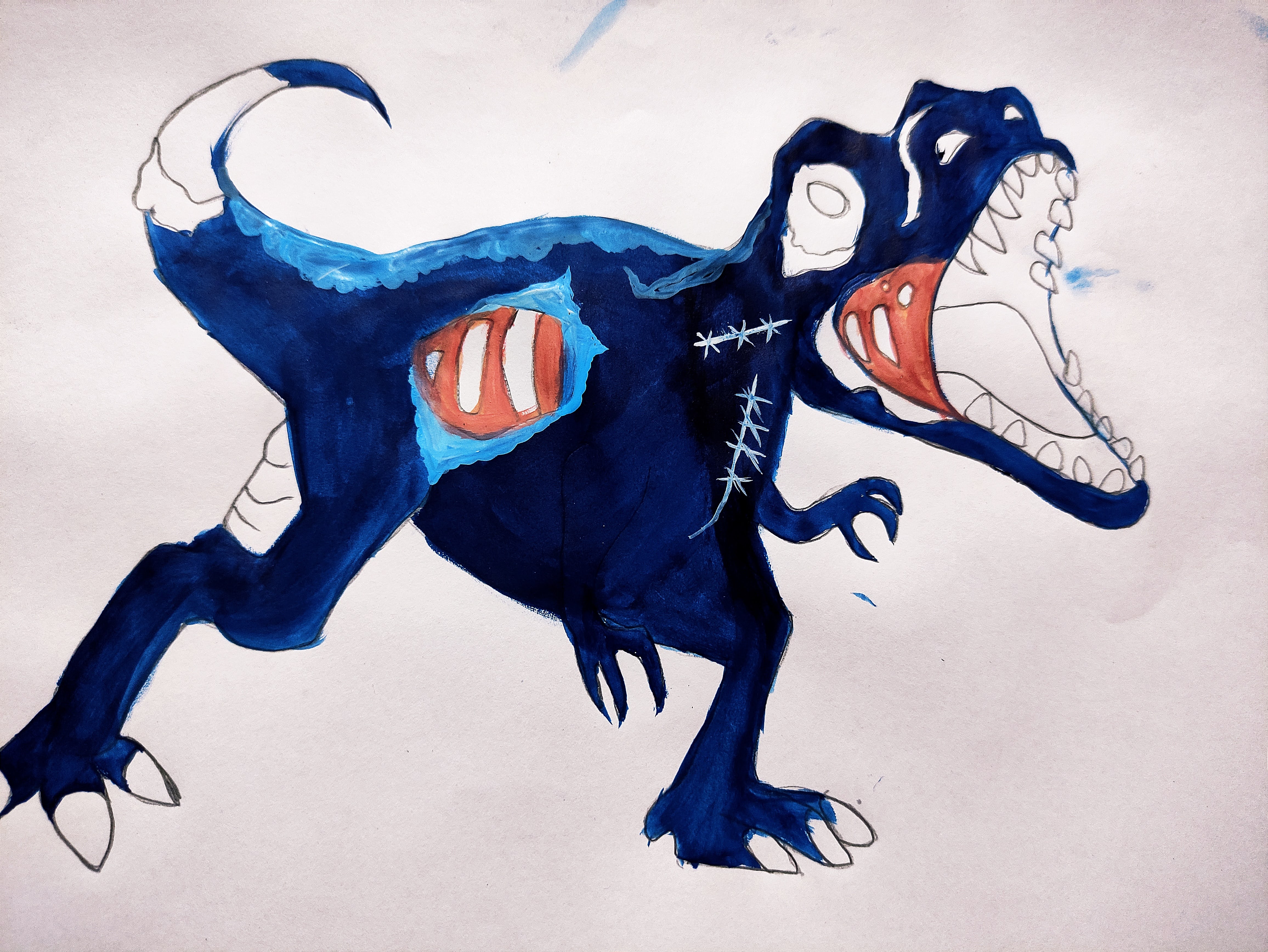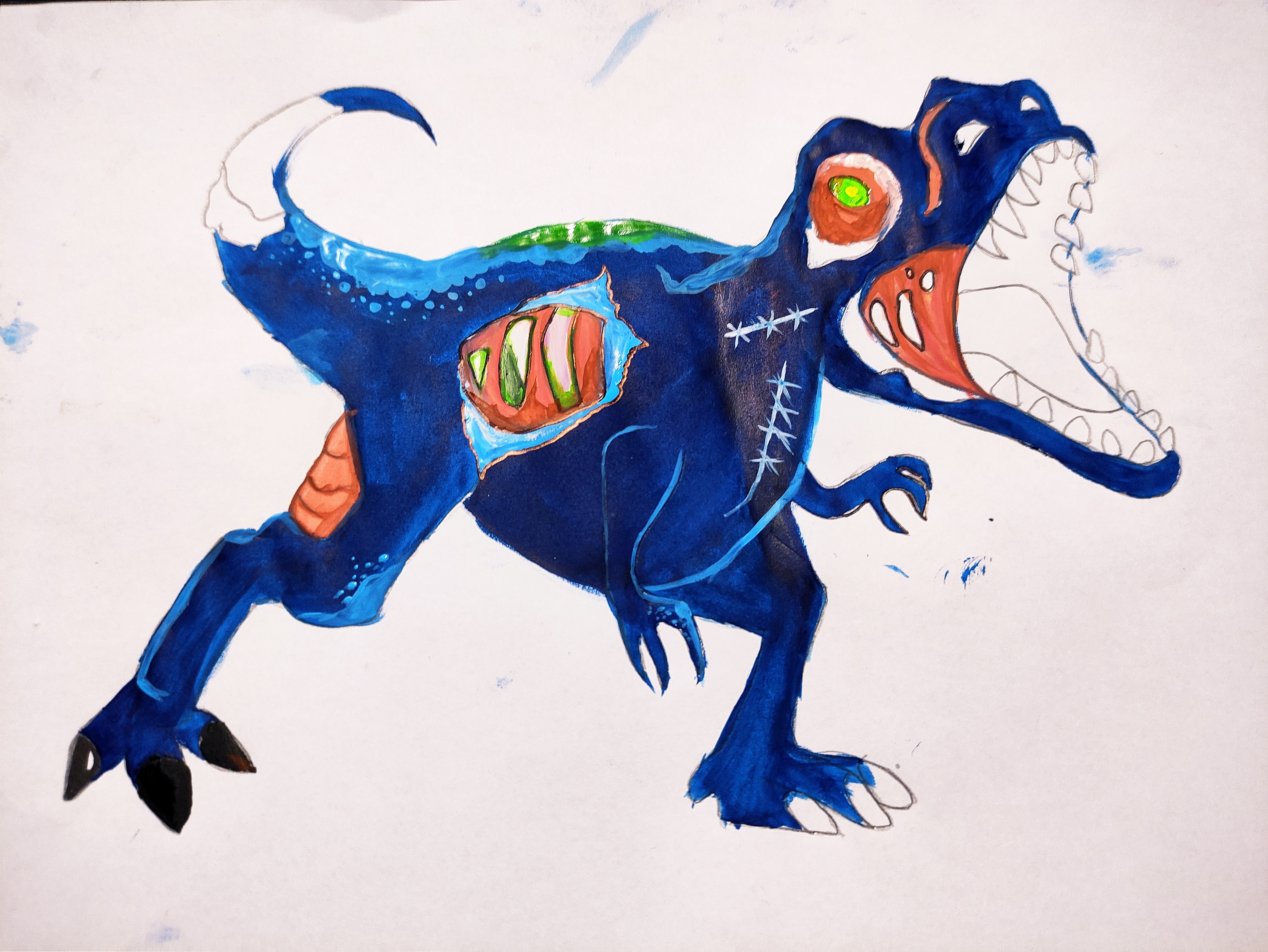 Final Part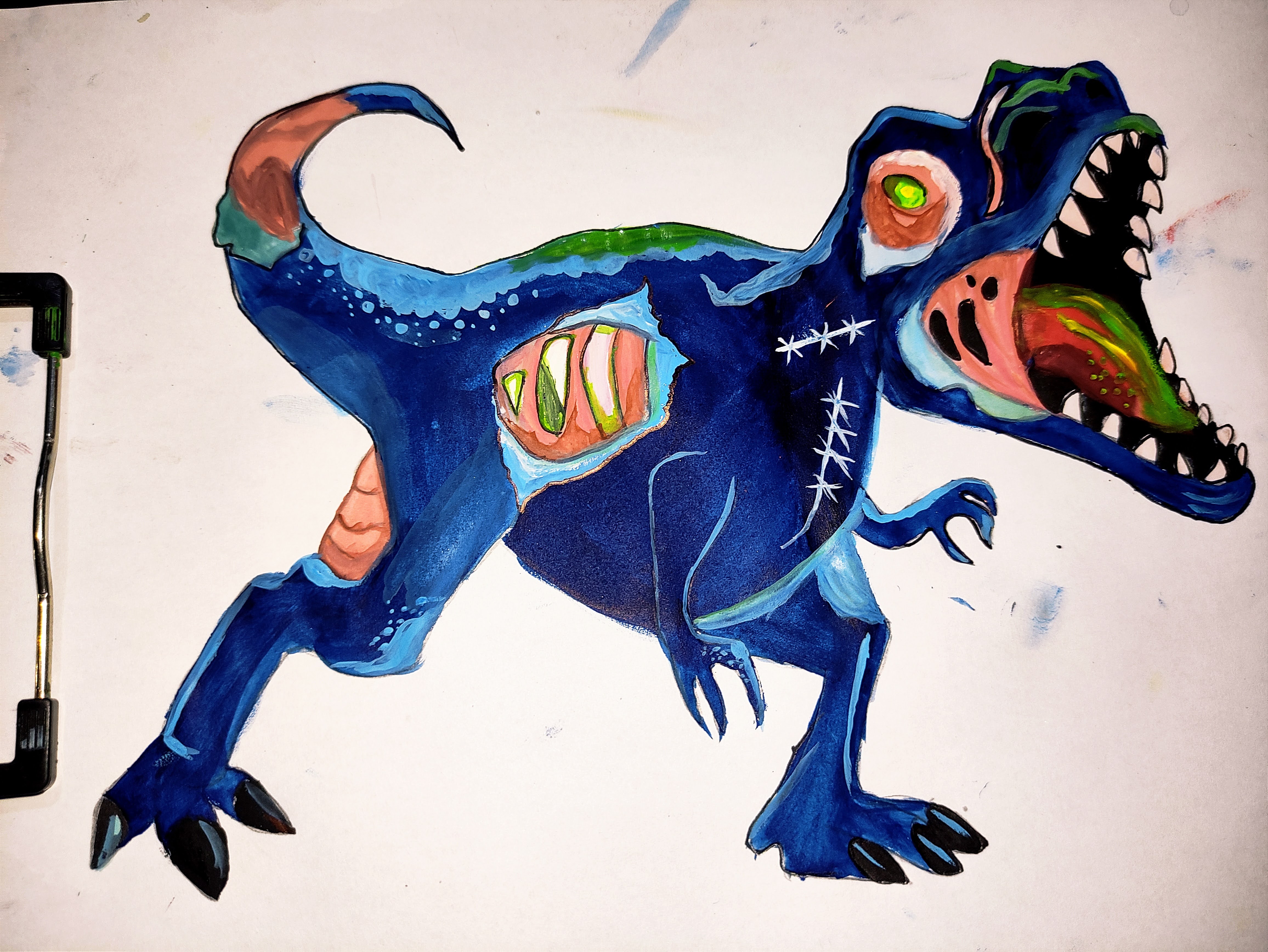 Final Part With The Background.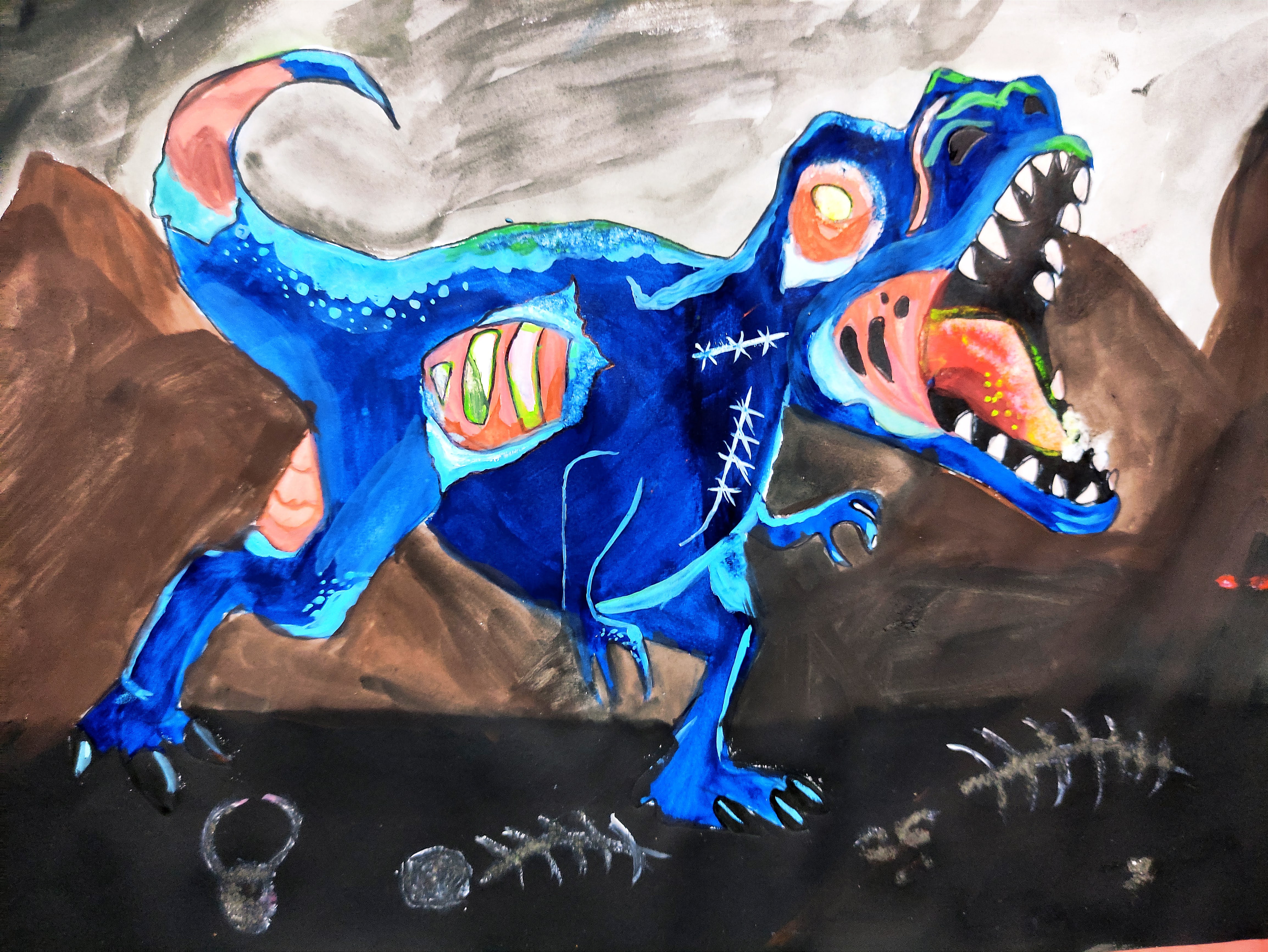 I hope that you've liked my post and drawing. See you soon again in my next post with something new.
Thank You For Reading My Post.
---
---