Splinterlands - Market Cap Mooning and My Net worth Benefiting (Weekly Post)
Splinterlands - Market Cap Mooning and My Net worth Benefiting (Weekly Post)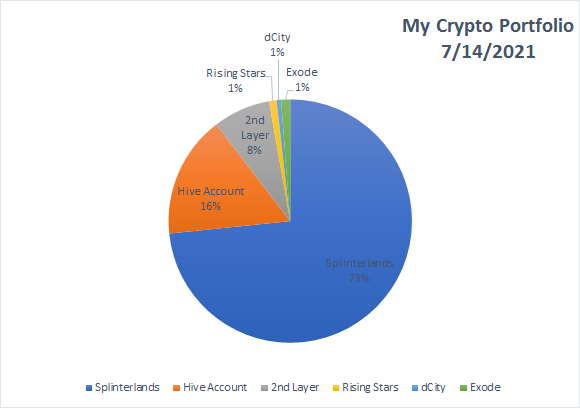 Recent market cap of Splinterlands has risen dramatically. When I say recent I meant literally the past week as the game's total risen over $5 in the past week.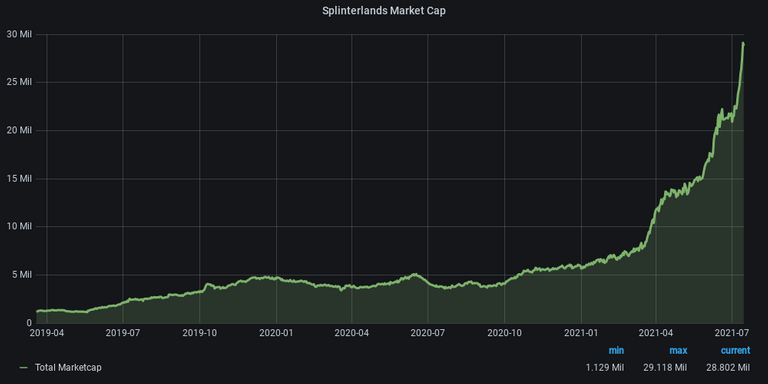 Market Cap is almost hitting $30 million and this excludes remainder unopened booster packs, DEC tokens, plot lands, totem, and other unopened or assets but held items by users. Assets such as potions, spell books, background skins, and even 2nd layer tokens related to Splinterlands such as SPT tokens. All in all the entire assets in the game is already over $30 million in present value.
This leads to why I am making this post. I am excited to see the game's success is finally spreading into its bottom line as chart above is illustrating the market cap took almost two years to just break $10 million before the recent parabolic move that started about four months ago. That parabolic move have since made the entire game value to exceed $30 million. I am along this journey because a major portion of my saved crypto assets are in Splinterland cards.

I currently have almost three quarters of my entire crypto assets invested in Splinterlands and it has only been growing ever since the parabolic move upward in total market cap.
How I Got Here?
About two years ago I decided to trade in all my cryptos and concentrate most of it in Steem that later turn into Hive. Back then Splinterlands was already getting some attention as Beta packs were almost all sold out and Alpha regular summoners were still under $1 per BCX. I decided to invest in Splinterlands then and for most of that time my net worth in the game grew steadily. Along the way I also earned some Hive Power and HBD and have been using those earned assets to purchase Splinterlands cards and plot lands.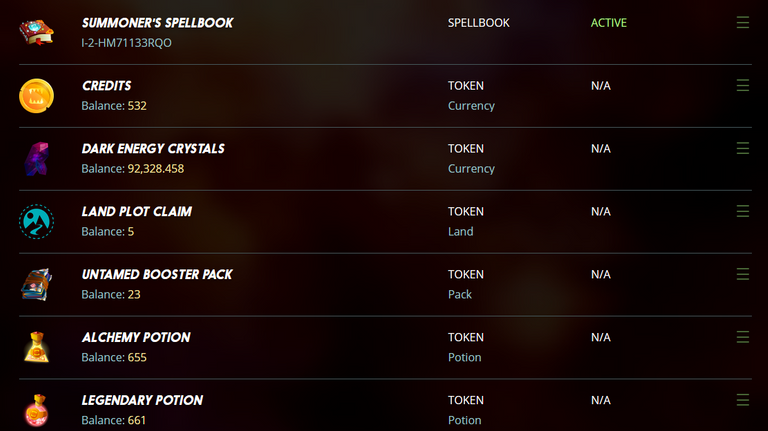 Presently I have mostly stop purchasing Splinterlands cards and focused my earnings in Hive power up. I am doing this to diversify a little into a somewhat more liquid asset as in Hive and HBD, but also make a footprint on the Hive blockchain/ecosystem in order to benefit in other type of crypto assets.
This makes my Hive Power as my second highest crypto invest as it is slightly over 15%. The rest is divided in other Hive crypto games such as Rising Stars, dCity, and Exode. I also have minor assets in Cryptobrewer, dColony, Drug Wars, Steem Power, and Holy Bread, but all these latter assets are very minimal that I ignored them in my actual total crypto net worth.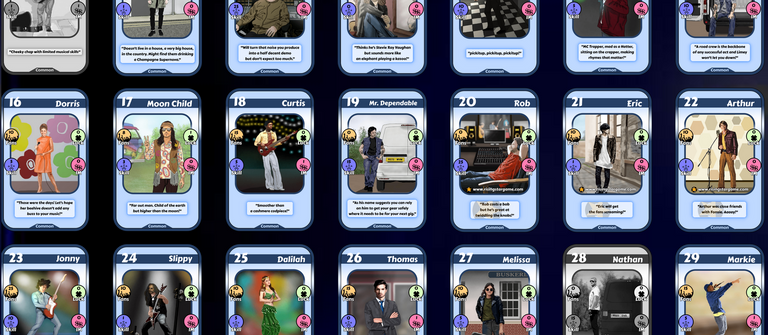 I have played Rising Stars more over the past seven months but it has been Splinterland's price appreciation that has boost my overall net worth. I do hope that Rising Stars will have similar parabolic rise in value as Splinterlands as time progresses and more players get involved.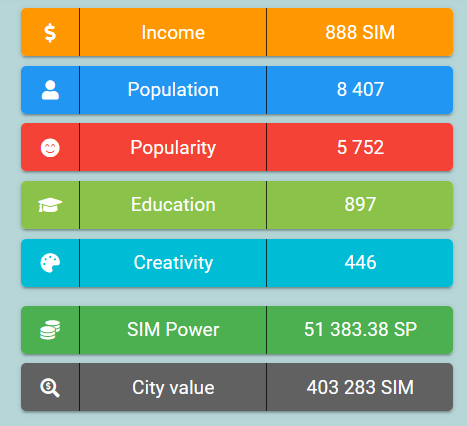 dCity is one of the games I would prefer not to remember how much I have invested in but do hope I get back to break even within 1 and 1/2 years. I bought a majority of my dCity cards during its peak about seven to eight months ago and since then I have seen prices of the in game assets fallen dramatically. It has recently plateau so I eat this point I can slowly earn back my investment with the daily payouts.
In Exode I had invested in a contract and starter pack which I basically left as unchanged in $ cost of investment. I have not played the game for months but almost every week on a Sunday I have been opening my three cards that is provided with owning the one contract I hold. I am hoping in the future my collection of cards will equate to the value of the contract so in a way to break even in this investment too.
A short description of my 2nd layer tokens can easily be summarized through leodex.io of my total wallet value of tokens besides Hive, Hive Power, and HBD.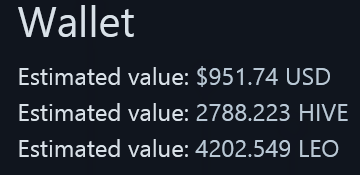 I have almost half the value in $ of 2nd layer tokens as I have in my Hive Power/HBD which makes my 2nd layer tokens being my third largest crypto assets. With a combine of both my Hive Power and 2nd layer tokens I am nearly at 1/4 of my total crypto net worth.
Future Plans?
I hope to invest more into liquid assets such as Hive Power and get my total net worth percentage of Hive Power towards 50% marker. This will take time and I have already set my eyes for specific markers by years. I hope to get to 10k HP by end of 2021, 25k HP by end of 2022, and 50k HP by end of 2023. Ambitious?
In regards to Splinterlands I intend to keep as many of my remaining cards as long as possible as I also want to ride the game's market cap parabolic move. There are still other ways to earn passive income with the use of the in game assets such as using Defi to stake my DEC savings or rent out cards that I do not use. In any case Splinterlands will remain a significant part of my crypto portfolio for years to come.
Splinterlands
Splinterlands was the main reason I stayed with Hive. I had too a liking to the game since its early days with Steem and have remain in love with the game since. Splinterlands remains one of the most active decentralized games on a blockchain and uses majority of the Hive blockchain activities.
I do not intent to stop investing in the because it is my primary investment. Instead I will strategically and patiently grow my account to stay competitive but yet not break the bank. My concentration of saving into HP for now is in hopes down the road I will earn enough passive income to continue to use the income to buy Splinterlands assets. Therefore a slow and steady growth in my HP for now will in the future play a crucial role in my Splinterlands asset purchases.
Until next time thanks for reading!!!
I have plenty of other cards for rent! Just go on peakmonsters and check out the market place and if you are curious what I offer here is a link:
If You have yet to take part in playing this great game called Splinterlands please click on my referral link. It is free but in order to earn real assets such as cards and token you would have to invest in a starter deck or purchase game cards. Join the discord to learn more. Good luck!

THANKS FOR READING! CONTINUE TO PLAY SPLINTERLANDS!

---
---