Splinterlands - Prices In New Bull Market?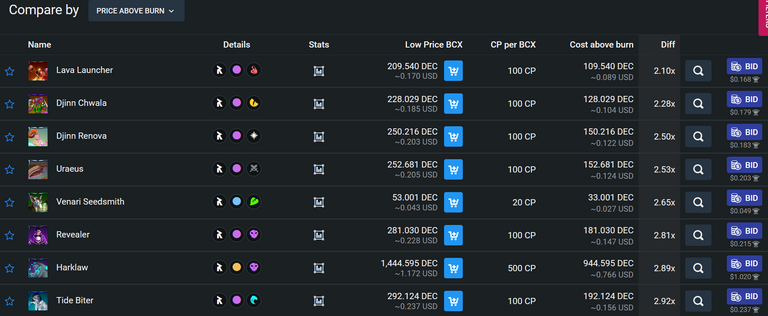 In recent days Bitcoin price has been steadily rising. This has been a trickle down positive effect on altcoins including Splinterlands. With increases in DEC and SPS tokens so has card assets.

Then we have to ask ourselves is the current price rise a new bull market run or just a fake pump?
DEC to Burn Value
The best measurement for cost value of cards is the DEC to burn value. Right now all cards are at least twice the value of its DEC burn rate, but only a few under 300% burn rate. Clearly there is a lot of higher prices on cards even with DEC value is a lot closer to par today than in past months.

Currently the least cost card is the Lava Launcher and even that card had seen higher values just a week ago. The trend actually has been falling in the past 4 week average. In any case prices are still above all time lows.

Sale volumes of cards on a daily basis has been doing reasonable well. At the very least card assets market cap is somewhat flat to slightly rising over the past few weeks.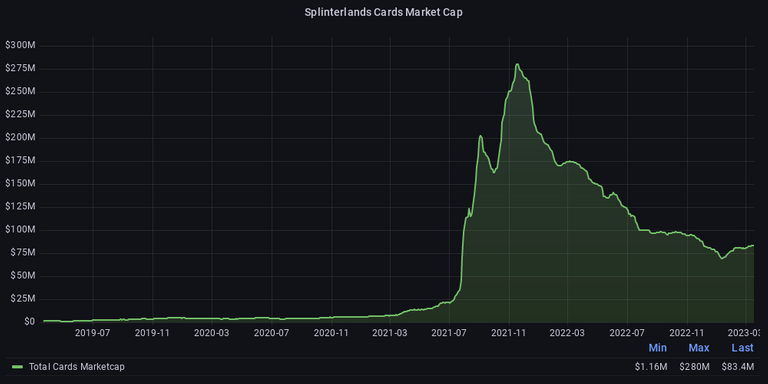 A chart below listing out currently around 220k accounts and its dollar value. I am surprised that there are no million dollar value accounts now compared to about a year ago. In addition less than 1500 accounts have above $10k in value.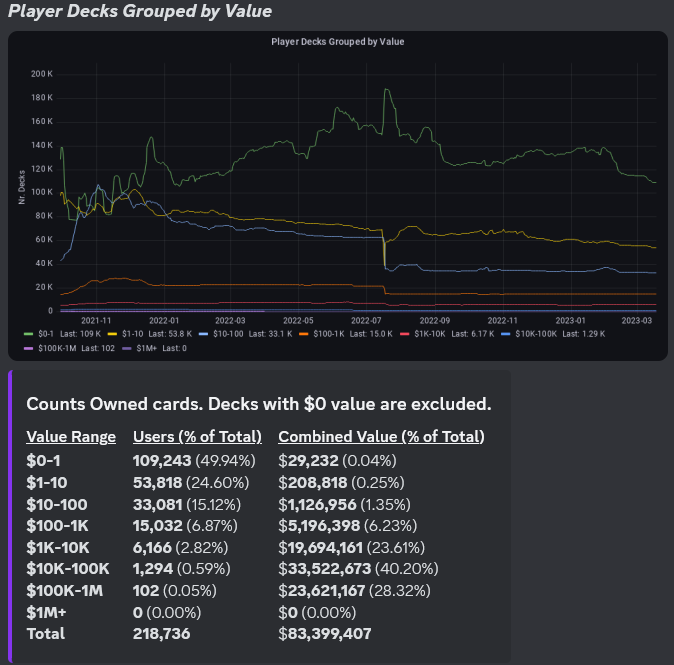 Signs are looking positive for the game when it comes to $ value as the assets are off a low. Yet we are not seeing parabolic rise in prices, at least not yet.
Until next time thanks for reading!!!

If you want to play splinterlands then SignUp Here
I have plenty of other cards for rent! Just go on peakmonsters and check out the market place and if you are curious what I offer here is a link:
If You have yet to take part in playing this great game called Splinterlands please click on my referral link. It is free but in order to earn real assets such as cards and token you would have to invest in a starter deck or purchase game cards. Join the discord to learn more. Good luck!

THANKS FOR READING! CONTINUE TO PLAY SPLINTERLANDS!

---
---