Splinterlands Giveaway

It's me again! 😁
This will be an exciting week for us as I will be giving away RARES!
SPL RARE WEEK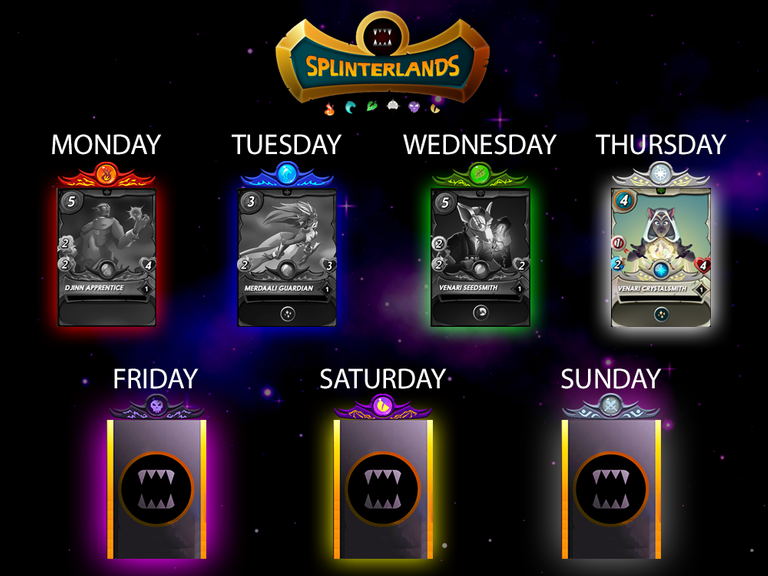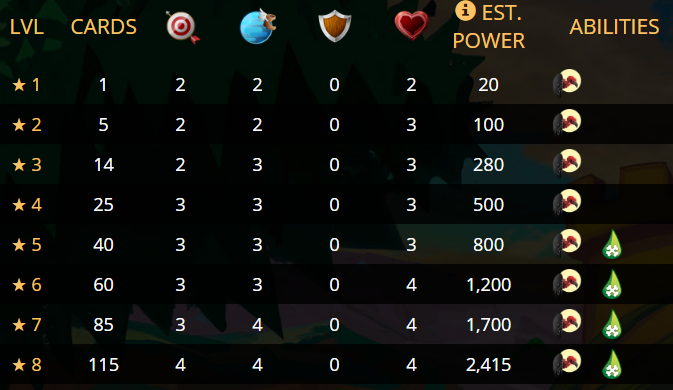 TANK HEAL
Restores a portion of the Monster in the first position's health each round
Restores 1/3 of the max health, rounded up
Summoner Byzantine Kitty has this ability with which she protects her tank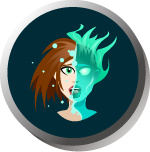 DISPEL
When this monster hit an enemy, it clears all positive status effects on that enemy

Banished from Below 1 of 5 - There are many civilizations on the Planet whose existence has always gone unknown in the Splinterlands. Some of them are part of distant continents, with whom the Splinterlands became disconnected centuries ago, long before the great Splintering. Others reside under the deep water of the Outer Ocean, similar to the way merfolk thrive in the Water Splinter of ΛZMΛRÉ. Still, when considering all the people of the world, it is always easy to overlook those who dwell under the ground. For a round Planet as large as this one, there is nearly endless three-dimensional space beneath the surface, and much of that space is inhabited.
At the center of the Planet, there is a living core, believed to be made of molten rock. This core engine is the origin of all mana and magical power on and around the Planet. From the core, mana arteries extend upward toward the surface and emerge as mana flows, springs and fountains on every part of the Planet.

Congratulations to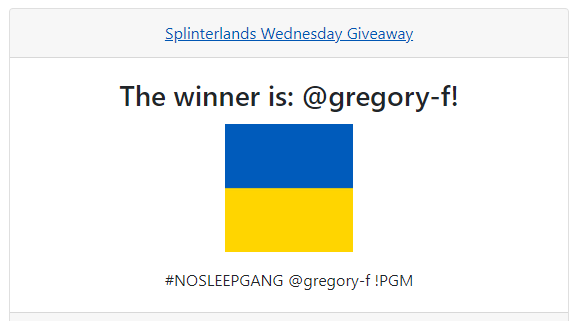 Everyday, we will be having different elements to be given away.
It will be a random card including the rarity, Regular or Gold foil
and it will depends on my budget lol
| DAY | ELEMENT |
| --- | --- |
| MONDAY | FIRE ELEMENT |
| TUESDAY | WATER ELEMENT |
| WEDNESDAY | EARTH ELEMENT |
| THURSDAY | LIFE ELEMENT |
| FRIDAY | DEATH ELEMENT |
| SATURDAY | DRAGON ELEMENT |
| SUNDAY | NEUTRAL ELEMENT |
**Disclaimer - Elements will be subject to change**
**( I am just a small fish in the community)**
​


​\`Upvote and Reblog will be much appreciated but not required
-You must be having a Splinterlands Account
-Participants with NO RATING will be ignored
-Comment #NOSLEEPGANG + IGN
-Users who participate with more than one account will be blacklisted

The winners will be drawn by a Random Winner Picker and
will be announce in my stream.
I am now streaming regularly on twitch (12Noon to 2PM)
My schedule might be change because of work
You are welcome to visit and support me on my Streaming journey!
click HERE for the link


Other participants: @middle-earthling, @ramadhanight, @baburamg, @gs1, @henruc, @rimurutempest, @asdfghjkiraaa, @amaari, @olaf.gui, @stamato, @vaynard86, @maurye23, @pix21,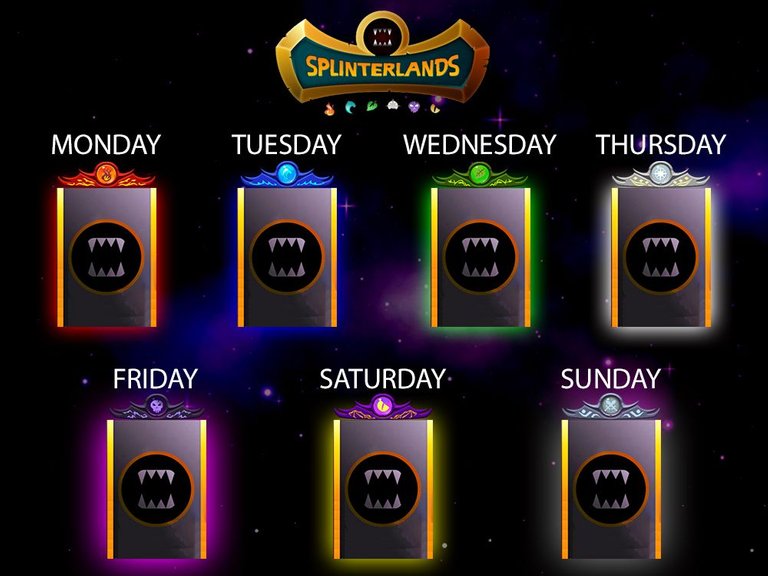 #splinterlands #play2earn #spt #hive #peakd #oneup
#pgm #crypto #NFT #PlaytoEarn

---
---