Splinterlands Giveaway - Card + 50 DEC Daily! [43]

Hey Guys! It's me!
Another set of giveaways + 50DEC everyday!
come and join the giveaway all you have to do is follow the rules!
Let's Gooo!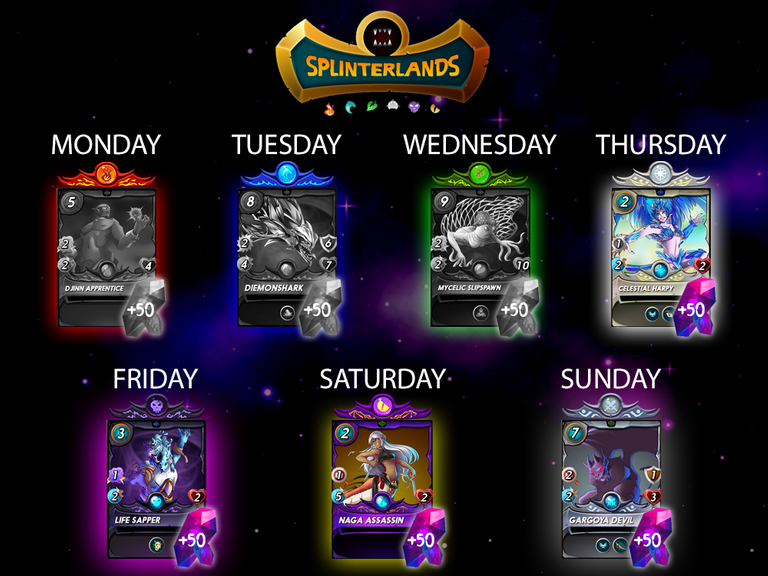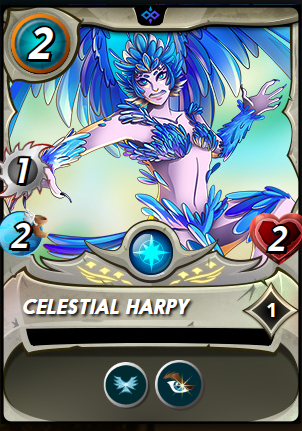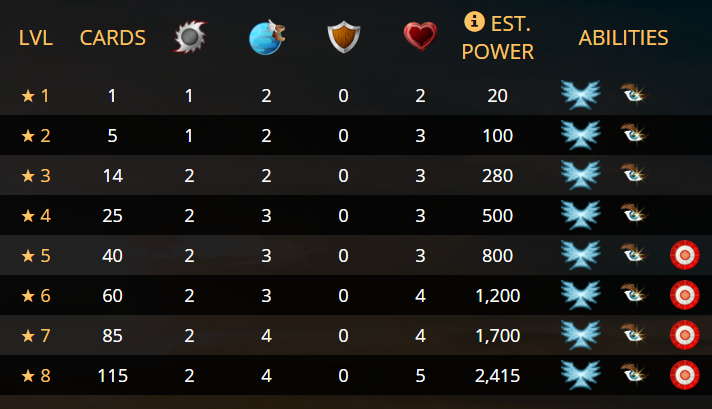 The harpies of the Celestial Clan are called as such because they dwell on the highest peaks of the mountains across the Splinterlands and prefer peace over violence. Their feathers are the blue and white colors of the sky, making them hard to see for anyone on the ground. They sing beautiful melodies that can sometimes be heard on a gentle spring breeze. Living in peaceful clans, the harpies remain to themselves and immerse in a world of beauty, art, and freedom.
Because of their beautiful plumage and the mystical stories told about them, hunters come. They journey far up the mountains, seeking to kill a harpy for coin and glory. But any hunter that makes it that high never comes back. For the Celestial Clan works as a team to defend one another. And they do not show mercy to those who have darkness in their heart.
The harpies' heads tilted up to watching the rising sun. The break of dawn across the world, changing colors from gray to blue. On their mountain peak, the harpies of the Celestial clan had a view over the world.
And as the sun rose, they sang. First one began, then another, and another. Until their voices weaved in lovely harmony from the mountain peaks.
The sounds drifted on the air, carried down the slopes in a breeze and to the villages below. A welcome greeting.


@maurye23 won a DIEMONSHARK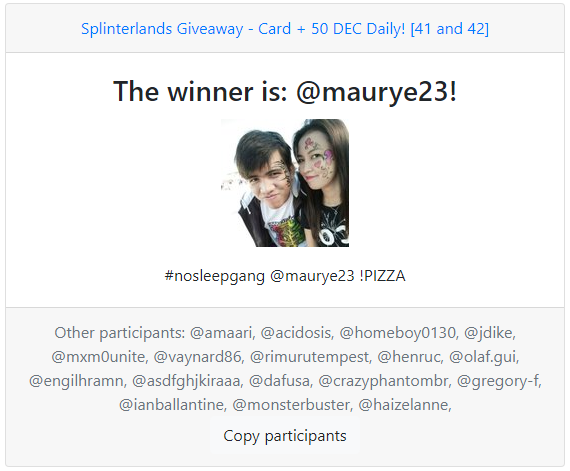 @olaf.gui won a MYCELIC SLIPSPAWN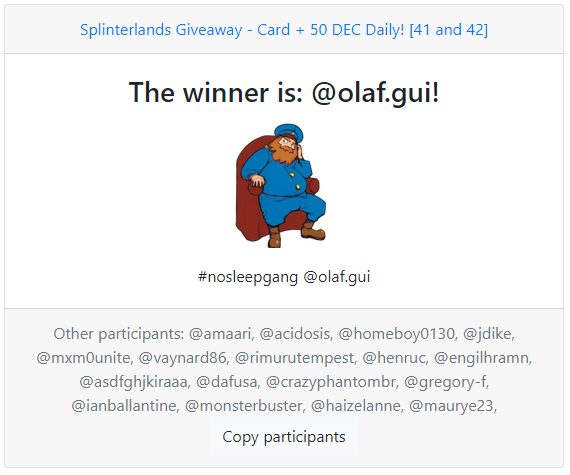 ​


​\`Upvote and Reblog will be much appreciated but not required
-You must be having a Splinterlands Account
-Participants with NO RATING will be ignored
-Comment #NOSLEEPGANG + IGN
-Users who participate with more than one account will be blacklisted

The winners will be drawn via Hive random Comment picker
I cannot stream regularly because of work especially with my PC right now. low specs lol
You are welcome to visit and support me on my Streaming journey!
click HERE for the link


Other participants: @amaari, @acidosis, @homeboy0130, @jdike, @mxm0unite, @vaynard86, @rimurutempest, @henruc, @olaf.gui, @engilhramn, @asdfghjkiraaa, @dafusa, @crazyphantombr, @gregory-f, @ianballantine, @monsterbuster, @haizelanne,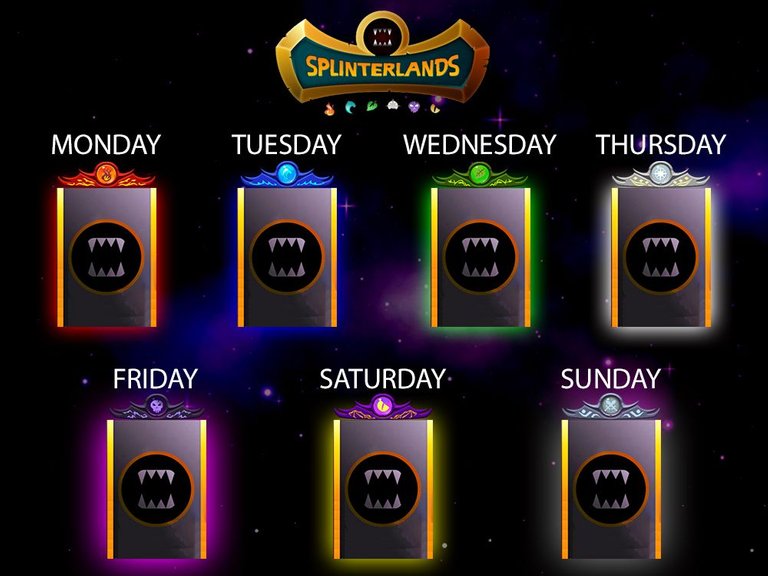 #ecency
#splintertlandstv #hiveph #pgm #oneup #spt #hive-engine #neoxian #posh #proofofbrain
---
---