Splinterlands Giveaway - Card + 50 DEC Daily! [36]

Hey Guys! It's me!
Another set of giveaways + 50DEC everyday!
come and join the giveaway all you have to do is follow the rules!
Let's Gooo!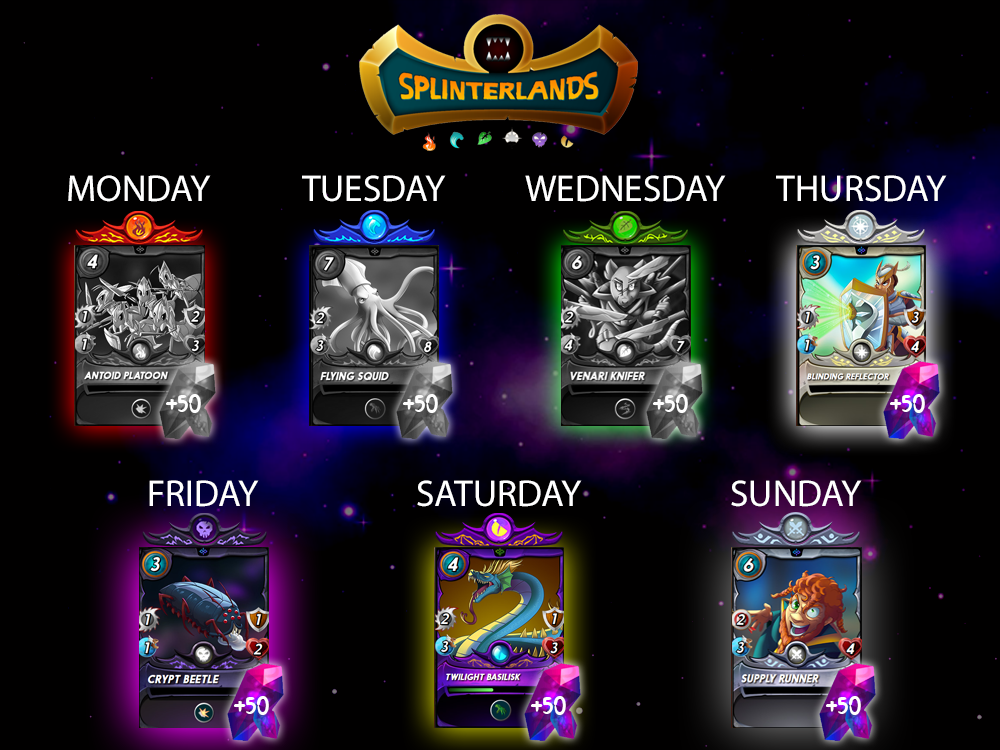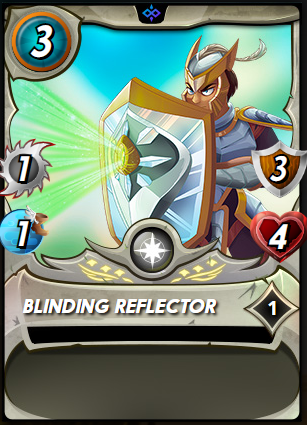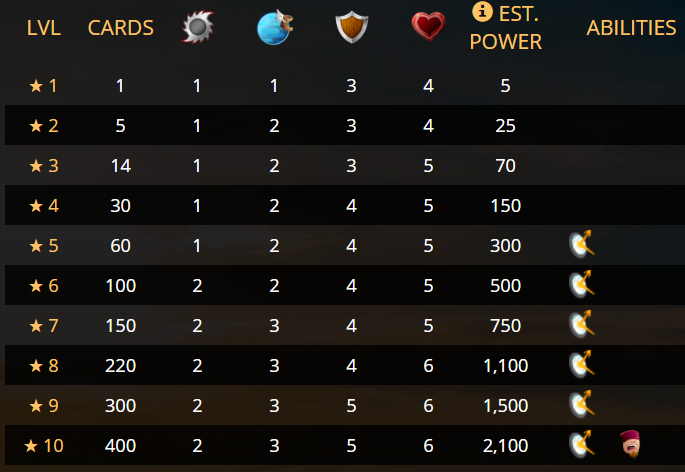 Blinding Reflectors, also known as Reflects, are unique among Life magic elementalists in that they channel their Life essence into their shields. They are the first units into battle and stand at at the front of the line, firing a concentrated beam of Life energy to blind their enemies and reflecting any magic attacks against them. If multiple Reflects use their abilities in unison, they can create a ray of light as bright as the sun.
"Hold."
A legion of eldritch creatures swarmed across the open plain. They ran, bounded, crawled, skittered, and flew.
"Hold!"
The ground trembled. The roar of the approaching horde filled the air. Sweat ran down the young Reflector's brow, and he blinked rapidly as he stared at their approach. He glanced to his left and right at the other Blinding Reflectors who stood alongside him in a single rank.
"Stand firm, boy," said the elderly woman beside him.
He glanced at her. She nodded and gave him a grim smile.
"HOLD!"
He clenched his jaw and adjusted his shield. The creatures were almost upon them. He saw massive swords and axes, claws, razor-sharp teeth, snapping jaws, and a bloodthirsty, feral look in the eyes of his enemies.
"NOW!"
The young reflector closed his eyes and channeled his Life energy into his shield. On either side of him, his comrades did the same. Beams of light converged, blazing brighter than the brightest star, and exploded into ranks of the Legions of Chaos.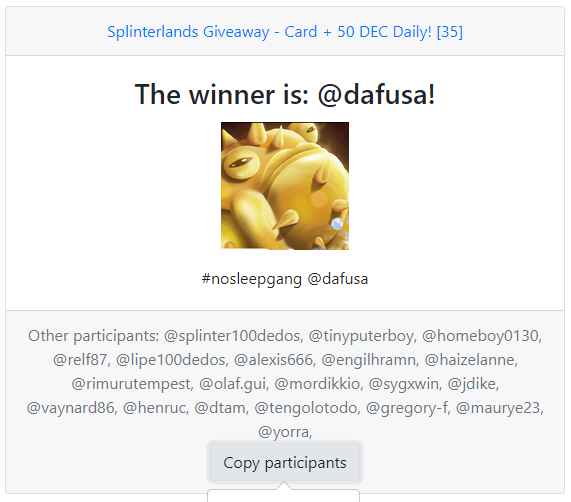 ​


​\`Upvote and Reblog will be much appreciated but not required
-You must be having a Splinterlands Account
-Participants with NO RATING will be ignored
-Comment #NOSLEEPGANG + IGN
-Users who participate with more than one account will be blacklisted

The winners will be drawn via Hive random Comment picker
I cannot stream regularly because of work especially with my PC right now. low specs lol
You are welcome to visit and support me on my Streaming journey!
click HERE for the link


Other participants: @splinter100dedos, @tinyputerboy, @homeboy0130, @relf87, @lipe100dedos, @alexis666, @engilhramn, @haizelanne, @rimurutempest, @olaf.gui, @mordikkio, @sygxwin, @jdike, @vaynard86, @henruc, @dtam, @tengolotodo, @gregory-f, @maurye23, @yorra,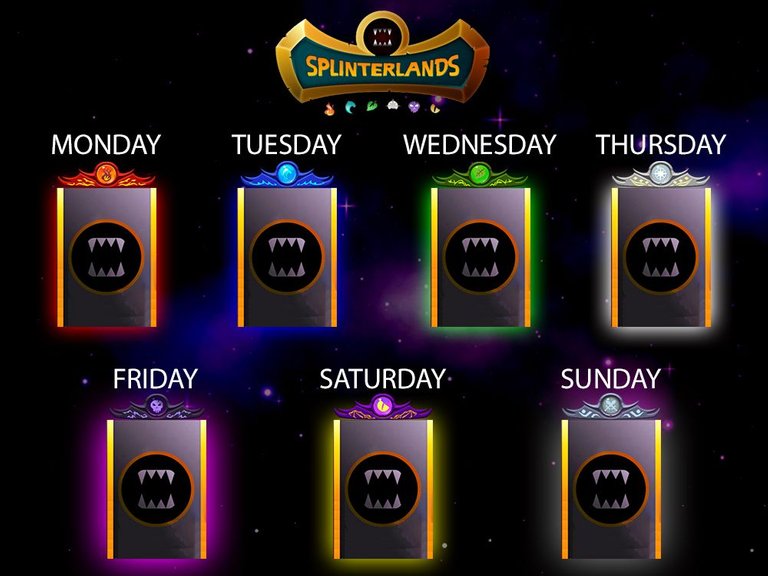 #splinterlands #play2earn #spt #hive #peakd #oneup
#pgm #crypto #NFT #PlaytoEarn

Posted using Splintertalk
---
---