BATTLE MAGE SECRETS - AIMLESS [PT/EN]
[PT]
Olá Splinters, bem vindo de volta!
Algumas regras de batalha vão tornar o nosso objetivo mais difícil, mas a boa notícia quanto a isso, é que o nosso oponente também irá sofrer. O que vai determinar quem levará a melhor, além de uma boa estrutura de estratégia, será o quanto de opções você tem disponível para aquela situação.
Eu sei que é difícil ter muitos monstros se você não é um jogador antigo ou não tem muitos recursos financeiros para alugar uma abundância de cartas no mercado, porém você pode pesquisar quais monstros e summoners podem ser úteis em uma maior variedade de situações. Pode levar um pouco de tempo e ser trabalhoso, mas é uma dica que deixo para se sobressair nas batalhas.
Hoje vamos falar sobre a regra Aimless, uma regra que não gosto muito, admito, mas que está presente em nossas jogatinas em Splinterlands.

Quando temos a regra Aimless, todos os monstros com ataque Ranged e Magic adquirem a habilidade SCATTERSHOT. Essa habilidade definem que esses monstros atacarão aleatoriamente os monstros adversários. Apenas os monstros de ataque melee vão permanecer atacando onde deveria atacar.
Porque eu considero essa uma habilidade ruim?
Como o próprio nome da regra diz, os monstros atacam sem objetivo. Para quem prefere saber e designar ataques para pontos específicos, essa não é uma boa maneira de ser eficiente em matar monstros.
Mas por uma outra perspectiva...
Se os monstros vão atacar qualquer monstro do campo, todos os monstros vão estar vulneráveis. Isso quer dizer que podemos explorar essa aleatoriedade.
Um monstro que possuir a habilidade Blast

por exemplo, será bem aproveitado. Ele vai distribuir um ataque aleatório e pode alcançar monstros mais fracos independente de qual posição esteja. Mas mesmo assim, a sorte vai definir a eficiência, e eu não gosto muito de depender da sorte.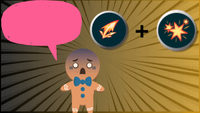 Outro ponto que pode ser bem explorado, ou que não vai ter muita eficiência, é se monstros em campo tiverem a habilidade Camouflage e Taunt. Então, baseado nisso, você já sabe que vai ser desperdício tentar usar essas duas regras ao seu favor. Também saber que seu oponente não pode usar isso para se defender, é uma forma de explorar um pouco essa regra.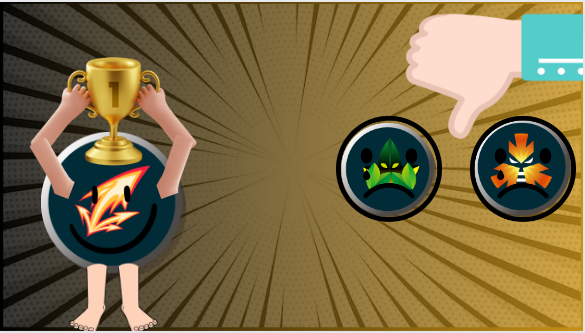 Ou seja, Aimless (Scattershot) countera as habilidades Camouflage e Taunt.
Concluindo:
A regra Aimless tem seus pontos positivos e negativos como qualquer outra regra ou habilidade. O que eu gostaria de deixar como observação é que, mesmo eu não gostando dessa regra, ela pode ser bem aproveitada com bons monstros ranged e magic. De acordo com cada contexto, vamos ter dificuldades ou vamos nos dar bem, é difícil saber o que pode acontecer. Mas o que podemos fazer é preparar e usar o arsenal de monstros disponíveis para tirar bom aproveito.
Vamos para a batalha!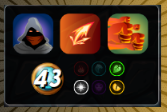 Na batalha de hoje, temos 3 regras. Summonsers não tem efetividade, Scattershot é adicionado a todos os monstros e monstros atordoados levam o dobro de dano. 43 de mana é o que ambos os jogadores possuem para forma sua equipe e apenas 3 elemento estão disponíveis: Life, Earth e Dragon.
Escolhendo o summoner:
Mesmo que a regra de batalha não permite que o summoner tenha utilidade direta, ele vai definir qual elemento será usado na batalha. Eu escolho o um summoner do elemento dragão para me dar mais opções de monstros. Meu Adversário escolhe o elemento Earth.

Estratégia:
Baseado na regra de batalha Aimless, eu evito colocar monstros que não seja do ataque melee e a intenção para essa escolha é clara: Eu quero direcionar meus ataques para lugares específicos.
Outro motivo é não tornar muito previsível para meu adversário o uso de monstros com ataque magic e ranged, evitando um suposto enfraquecimento deles.
Se eu escolho mais monstros meele para essa partida, vou precisar que eles tenham habilidade que permitem atacar da linda trás, e escolho dois com a habilidade Opportunity. Assim consigo direcionar dois monstros para atacar o monstro mais vulnerável em campo, eliminando mais rápido
A grande potencia ofensiva está direcionada para o tank inimigo com dois monstros de alto poder de fogo com Double Strike.
Esse foi o time escalado para a partida:
| Monstro | Objetivo |
| --- | --- |
| | Com grande poder de fogo, estava determinado que esse monstro deveria ir com força total contra o tank adversário. |
| | Assim como o monstro acima, esse poderia atacar duas vezes, direcionando mais destruição ao tank inimigo. |
| | Escolhido para eliminar monstros com a menos quantidade de vida em campo. |
| | Esse monsro foi escolhido para dar mais suporte ao time. Vai adicionar escudo e curar um monstro que leveou mais dano na linha de trás. |
| | Mais um monstro com a habilidade Opportunity para ajudar a eliminar monstros mais fracos do time inimigo. |
| | Por fim um monstro para proteger a retaguarda do meu time contra possíveis monstros Sneak. Foi uma aposta, já que poderia ser eliminado facilmente por um ataque mágico aleatório. |
Round por round!
No primeiro round, a intenção de derrubar monstros mais fracos funcionou muito bem com os dois monstros Opportunity. Com essa estratégia, meu adversário ficará com menos monstros em campo mais rápido.
A parte negativa é que como boa parte de seus monstros estavam com Scattershot, ficou difícil me proteger contra os ataques mágicos, assim perdi um dos pilares da estratégia de Opportunity ainda na primeira rodada.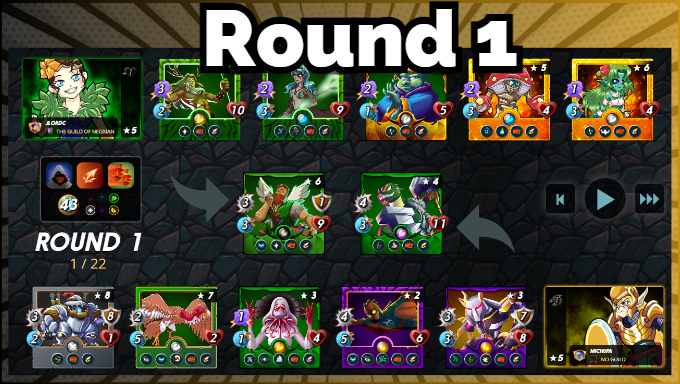 Meu oponente explorou muito bem a capacidade de cura em seus monstros e e isso dificultou o meu avanço em derrubar seus monstros. Por sorte, eu estava com um time muito ofensivo e isso ajudou a sair dessa armadilha.
Nesse round eu finalmente consegui derrubar seu tank principal, as coisas podem ficar mais fáceis agora, porém ainda preciso lidar com os ataques aleatórios e contar com a sorte para não acertar algum monstros que estiver com pouca vida.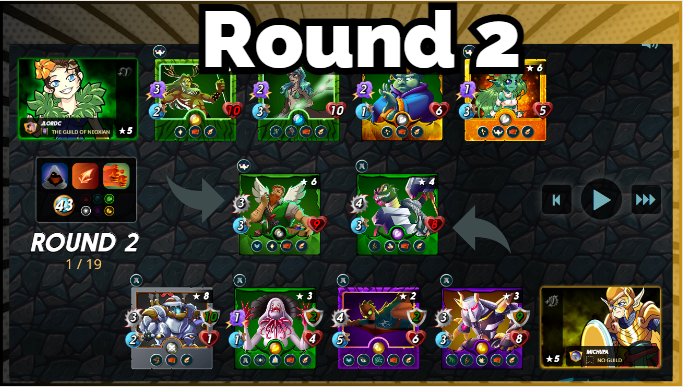 O time adversário não teve chances, no terceiro round a batalha estava definida e meu grande poder de fogo desiquilibrou a partida.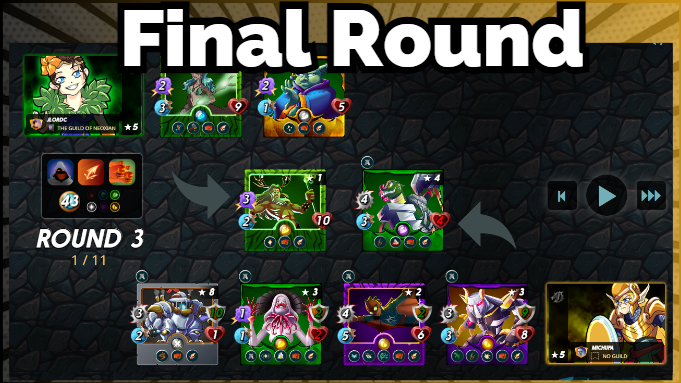 Usei a regra Aimlees a meu favor de certa forma e talvez tenha surpreendido meu adversário ao não usar monstros com magic ou ranged. Se o intuito dessa regra é ter monstro que podem atacar a qualquer direção, eu escolhi direcionar meus ataques e construir uma estratégia em cima disso.
Essa foi a minha contribuição da semana para esse desafio. Espero que você tenha gostado e obrigado por passar um pouco do seu tempo com minhas palavras e pensamentos. Até a próxima semana!

[EN]
Hello Splinters, welcome back!
Some battle rules will make our objective more difficult, but the good news about that is that our opponent will also suffer. What will determine who will win, in addition to a good strategy structure, will be how many options you have available for that situation.
I know it's hard to have a lot of monsters if you're not an old player or don't have a lot of financial resources to rent an abundance of cards in the market, however you can research which monsters and summoners can be useful in a wider variety of situations. It may take a little time and work, but it's a tip I leave you to excel in battles.
Today we are going to talk about the Aimless rule, a rule that I don't like very much, I admit, but that is present in our games in Splinterlands.

When we have the Aimless rule, all monsters with Ranged and Magic attack gain the SCATTERSHOT ability. This ability defines that these monsters will randomly attack opponent monsters. Only melee attack monsters will remain attacking where they should attack.
Why do I consider this a bad skill?
As the name of the rule says, monsters attack aimlessly. For those who prefer to know and assign attacks to specific points, this is not a good way to be efficient at killing monsters.
But from another perspective...
If monsters are going to attack any monster on the field, all monsters will be vulnerable. This means that we can exploit this randomness.
A monster that has the skill Blast

for example, will be well used. It will dole out a random attack and can target weaker monsters no matter what position it is in. But even so, luck will define efficiency, and I don't really like to depend on luck.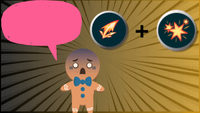 Another point that can be well explored, or that won't be very efficient, is if monsters on the field have the Camouflage and Taunt skills. So, based on that, you already know that it's going to be a waste to try to use these two rules to your advantage. Also knowing that your opponent cannot use this to defend himself is a way to exploit this rule a little.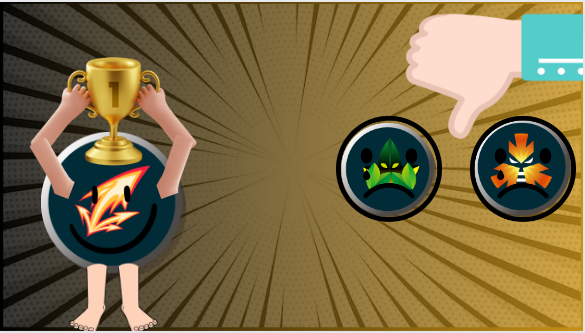 That is, Aimless (Scattershot) counters Camouflage and Taunt skills.
Concluding:
The Aimless rule has its pros and cons like any other rule or skill. What I would like to leave as an observation is that, even though I don't like this rule, it can be well used with good ranged and magic monsters. According to each context, we are going to have difficulties or we are going to get along, it is difficult to know what can happen. But what we can do is prepare and use the arsenal of available monsters to take advantage of it.
Let's go to battle!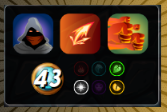 In today's battle, we have 3 rules. Summonsers have no effect, Scattershot is added to all monsters and stunned monsters take double damage. 43 mana is what both players have to form their team and only 3 elements are available: Life, Earth and Dragon.
Choosing the summoner:
Even if the battle rule does not allow the summoner to have direct utility, it will define which element will be used in the battle. I choose a dragon element summoner to give me more monster options. My Opponent chooses the Earth element.

Strategy:
Based on the Aimless battle rule, I avoid placing non-melee monsters and the intention for this choice is clear: I want to direct my attacks to specific places.
Another reason is not to make the use of monsters with magic and ranged attack too predictable for my opponent, avoiding a supposed weakening of them.
If I choose more meele monsters for this match, I'll need them to have abilities that allow me to attack from behind, and I choose two with the Opportunity ability. This way I can direct two monsters to attack the most vulnerable monster on the field, eliminating faster
The great offensive power isdirected at the enemy tank with two high firepower monsters with Double Strike.
This was the team chosen for the match:
| Monster | Purpose |
| --- | --- |
| | With great firepower, it was determined that this monster should go full force against the opposing tank. |
| | Just like the monster above, this one could attack twice, directing more destruction at the enemy tank. |
| | Chosen to eliminate monsters with the least amount of health on the field. |
| | This monster was chosen to give more support to the team. Will add shield and heal a monster that took more damage in the back row. |
| | Another monster with the Opportunity ability to help eliminate weaker monsters on the enemy team. |
| | Finally a monster to protect my team's rear against possible Sneak monsters. It was a gamble, as it could be knocked out easily by a random magic attack. |
Round by round!
In the first round, the intention to take down weaker monsters worked really well with both Opportunity monsters. With this strategy, my opponent will have fewer monsters on the field faster.
The downside is that since most of their monsters were with Scattershot, it was difficult to protect myself against magical attacks, so I lost one of the pillars of the Opportunity strategy in the first round.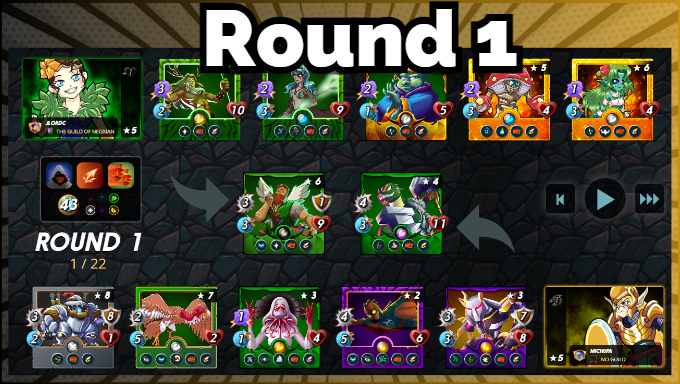 My opponent exploited the healing capacity of his monsters very well and that made it difficult for me to take down his monsters. Luckily, I was with a very offensive team and that helped to get out of that trap.
In this round I finally managed to take down his main tank, things can be easier now, but I still need to deal with random attacks and count on luck not to hit some monsters that are low on health.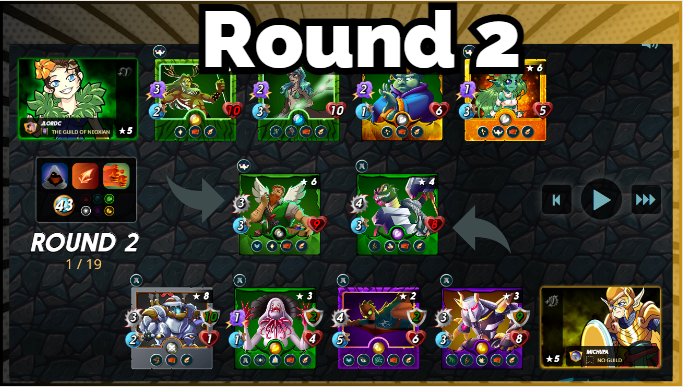 The opposing team had no chances, in the third round the battle was defined and my great firepower unbalanced the match.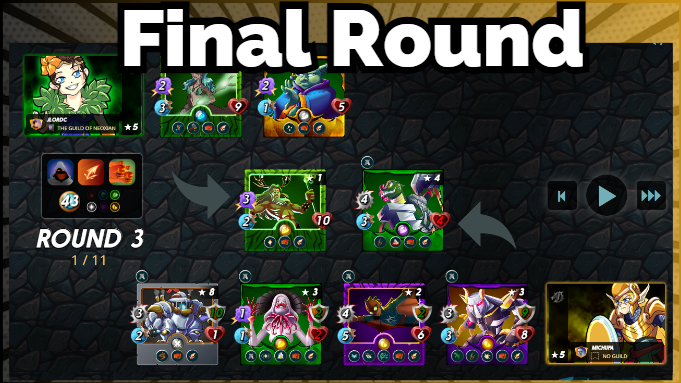 I used the Aimlees rule to my advantage in a way and maybe I surprised my opponent by not using monsters with magic or ranged. If the intent of this rule is to have monsters that can attack in any direction, I chose to target my attacks and build a strategy around that.
This was my contribution of the week to this challenge. I hope you enjoyed it and thank you for taking some of your time with my words and thoughts. See you next week!
---
Credits:
Thumbnail background image: Source
Image editor: Canva
Screenshots taken from the game Splinterlands
---
Click on the image and use my referral link!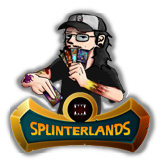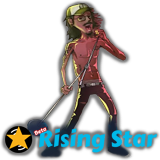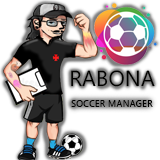 ---
---
---
---

---
---
---

---
---