My Entry for Splinterlands Art Contest - Harklaw in Mosaic
Hello! As my first entry piece for the Splinterlands Art Contest, I decided to make a digital mosaic artwork of Harklaw. The image below is the final artwork: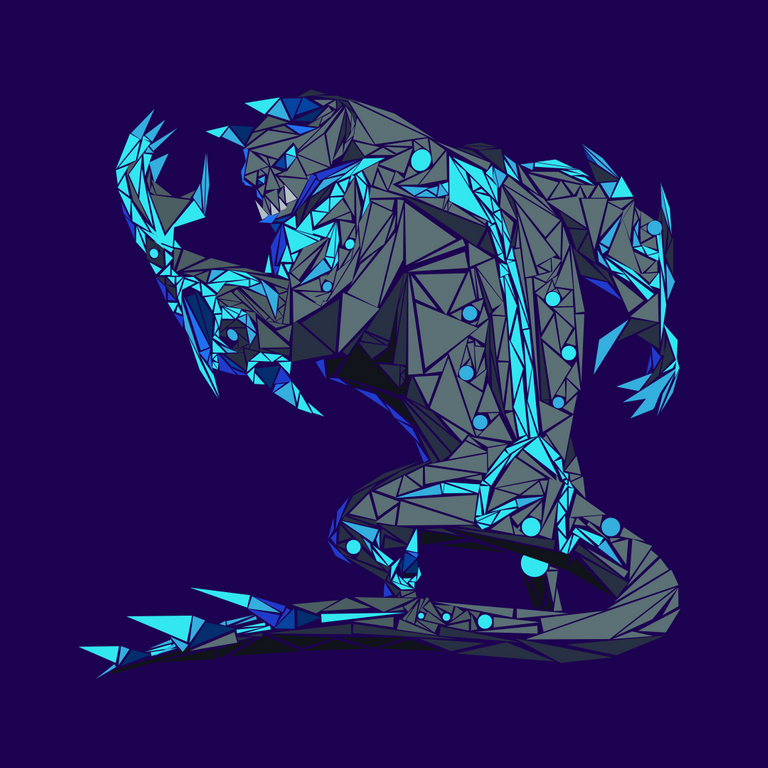 Without further ado, let's get on to the process!
I started by placing an image of Harklaw in Canva. The image I have chosen is this: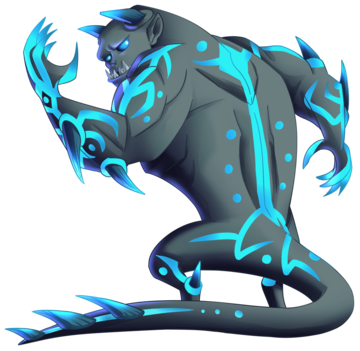 I chose a png file to make sure that the color of the shapes that I will place will never be affected by the background.
I placed triangles on top of image. The color of the triangles placed are based on color of the part to where it is placed.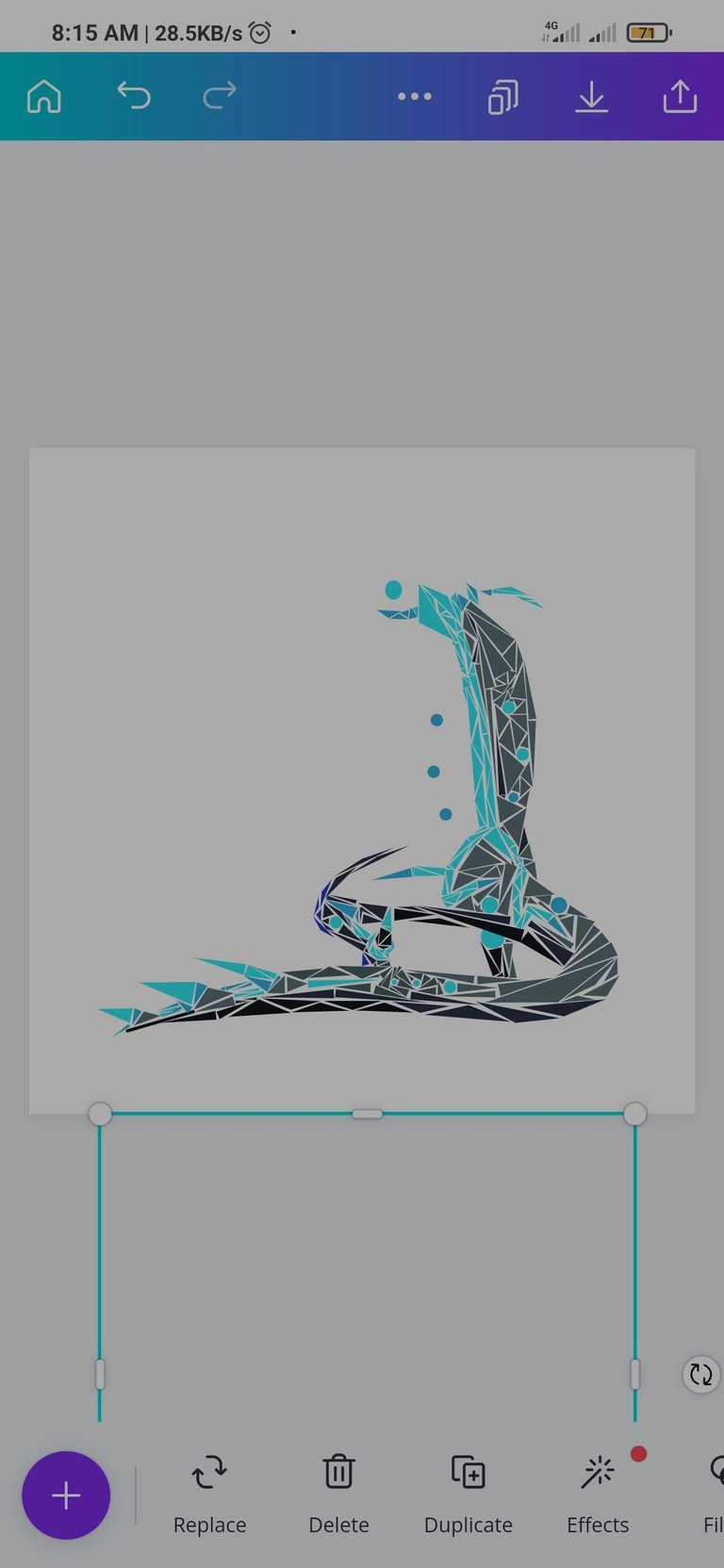 From time to time, I move the image away from the canvas to check if the triangles are placed in a way that resembles the figure of the original image.
I'm finally done with covering the image with triangles.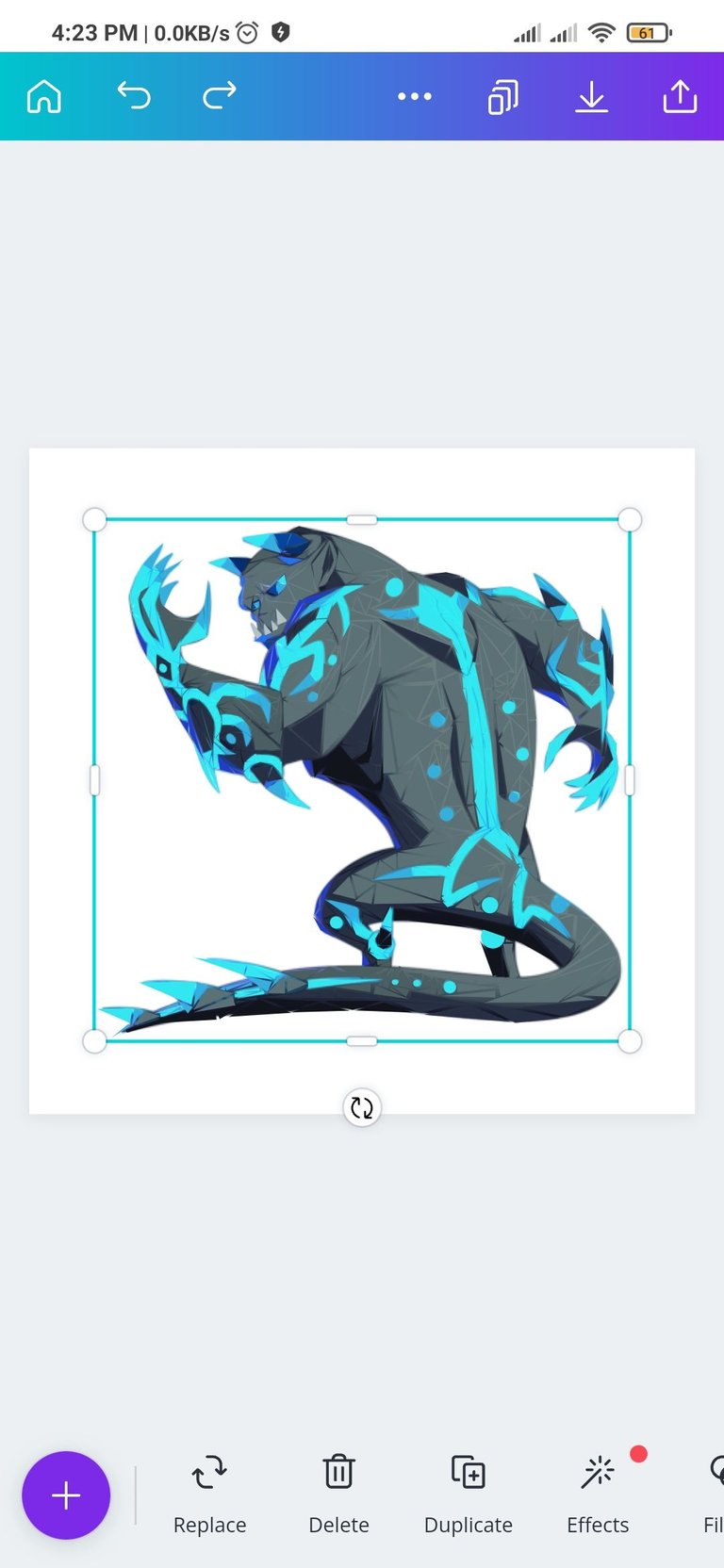 I changed some of triangles' color to match it more to the original image.


Lastly, I changed to background color to dark violet.

And that's it! I managed to finish the artwork in three days. The whole process is hard for me, because I only did it in my phone. But atleast, the whole process was fun!
If you guys want a copy of this, you can get it from the following link for only 5 waxp. Currently, there's only 4 of them in the market, but I can mint some more if anyone send a request to me to do so.
https://wax.atomichub.io/explorer/template/cubesofmicro/366458
That's it for this blog! Thank you for all of your supports!
---
---