Splinterlandcards as collateral in loan? I like this idea...


With a fixed value in DEC for every Splinterlandcard thoose cards should be very good as collateral in loans. Can we see that service in the future? I will here explain my idea.
Always need Collateral
When you want to take a loan in crypto you need some collateral. The value of it has to be higher then the value of the loan (of course).
I have only see loan-services where you have to put in crypto as a collateral - but I think that in the future you can use NFT.
Splintercard - Always same value in DEC
The good thing with Splintercards is that everycard has a fixed value in DEC. Of course the market in USD is higher but you can always burn in and get a fixed number of DEC for it. That is the key to make a smooth loan-service I think. Because we always know the value of the collateral - in DEC. (not value in USD).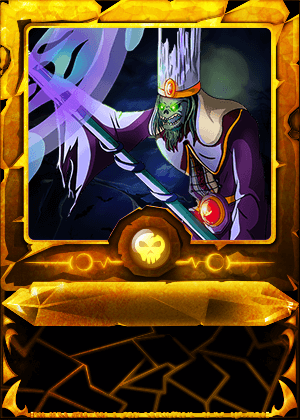 (exampel - card with 50 000 DEC value)
The loan – As I think it could be
This is a very small example.
I have a card with Burn-value of 3000 DEC.
I put this card as collateral and can borrow up to 70 % of it. I get 2100 DEC right ahead in my account. The debt is 2100 DEC.
With 30% annual rate I need to pay 1,7 DEC in rent every day. But instead of paying that every day the debt with grow.
Day 0 – Debt 2100 DEC
Day 1 -Debt 2101,7 DEC
And so on.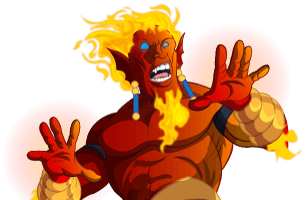 What happens if…
I don't pay back the debt?
When the debt has grown to 3000 DEC (total value of the card) the card will automatically be burned and 3000 DEC goes back to the lender
I pay back
If I pay back total amount of DEC the card will automatically go back to me. As long as I don't pay back – the card will be locked in the smart contract.
Or with fixed limit of days
In peakmonster it is possible to rent cards a fixed numbers of days. Maybe this also can be a choice here. Like this
Collateral – 3000 DEC
Borrow up to 70 % = 2100 DEC
Time Limit 90 days = If you have not pay back money before 90 days, this will happen. The card will automatically be burned (3000 DEC). The lender ges 2100 + rent (153DEC)= 2253 DEC. The rest 747 DEC goes back to the borrower.
But why?
Some people will say - You can sell it and the buy it back. Yes that is true but the market goes up and down and you also pay a 5 % fee for the market. So it is more risky to go that way.
What do you think? NFT as collaterals? SPlinterlandcards?
Posted Using LeoFinance Beta
---
---