Passive income over one time cash out from my Splinterlands NFT's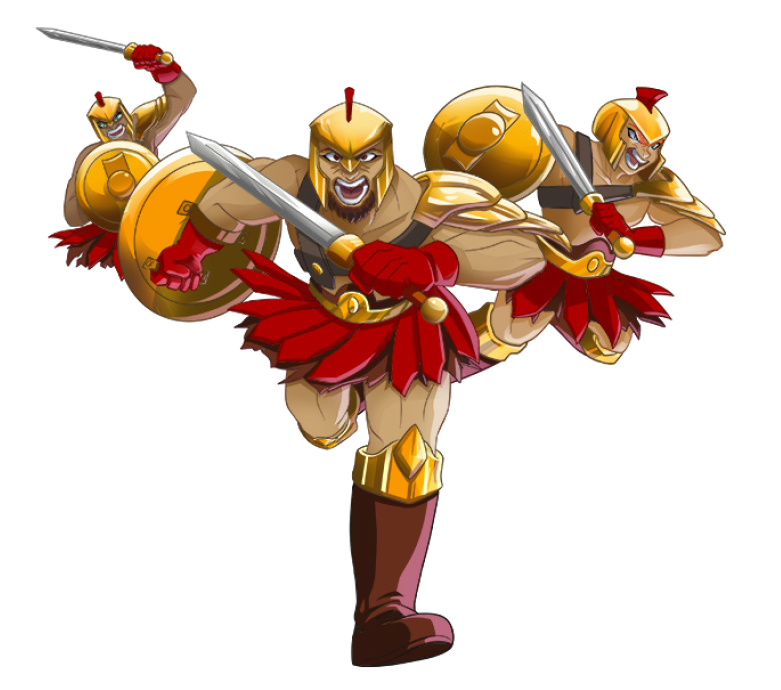 I thought I should update you guys about my adventure into Splinterlands, I've thought about this a million times and all the out comes are the same, I keep going back and forth about this I know, it's just that the value of my deck keeps hitting all time highs every week and I know somewhere at the back of my mind that this'll likely not happen forever especially in the short term.
What has bothered me for so long is that more than selling and taking profit here, I will be for going my chances at playing the game on a competitive level or even any level at all and that's just something I've not been able to come to terms with. Truth is that besides having to play to earn, I actually do enjoy playing the game for fun.
The other day, I called up my friend and challenged him to battle, we played for almost an hour and it was a lot of fun kicking his ass. Selling off my cards in the name of profit taking means letting go off all that.
Quite unsettling isn't it. Each time I scroll through my deck all I see are really good fighter cards, streamlined, specific, it's as if each of them are important to every games win, I should be happy about this ,....and I am, and .....looking at all that deck value, $1400 is a nice amount to cash out, but then what next?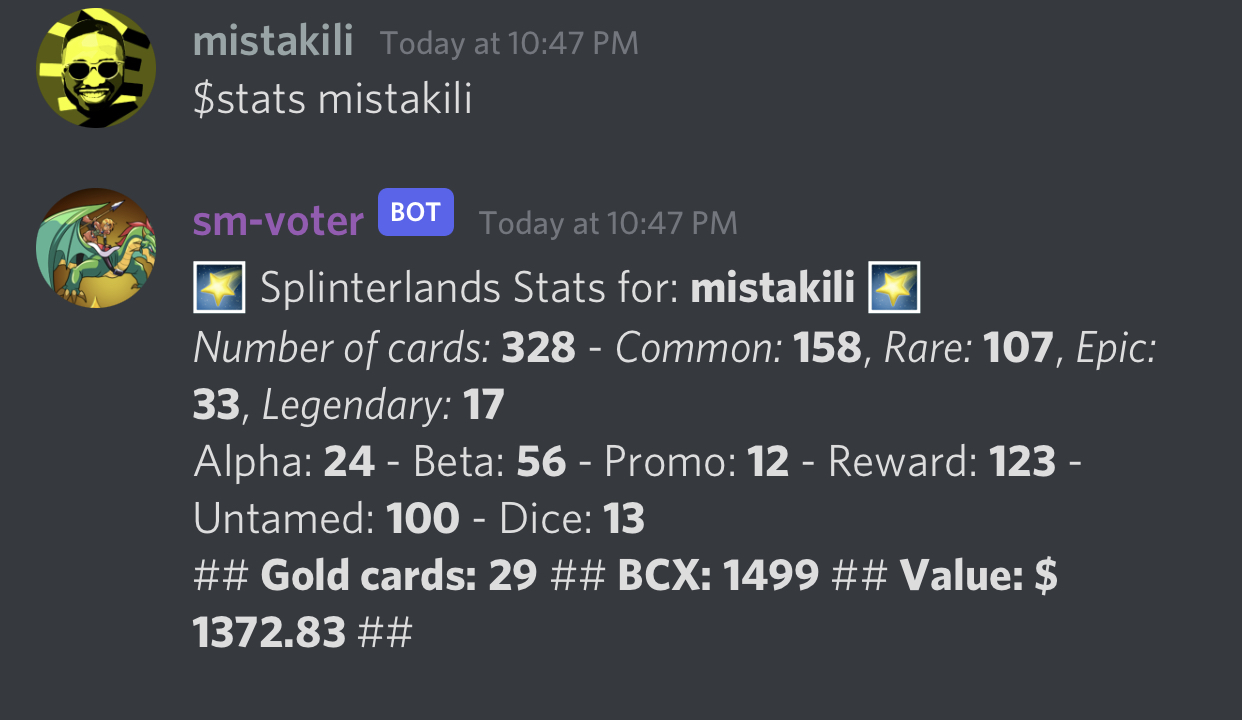 Go into stable coins? Alts? Remembering that Splinterlands only presently has a little bit above 10k dau's(daily active users), knowing that there is still so much space for growth coupled with the fact that gaming NFT's are hitting the news hard these days.
For all I know I might be having a front seat at one of the greatest advancement in the history of gaming technology.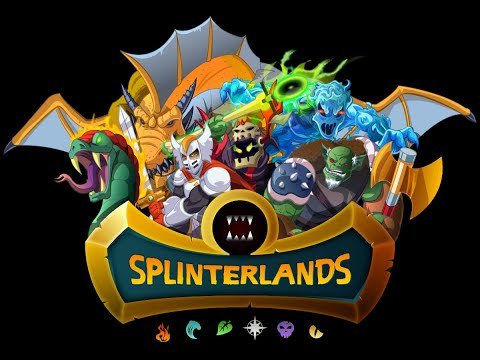 It only takes onboarding some huge gaming communities to blow Splinterlands out of the roof, perhaps when the governance tokens are released there will be some astronomical rush that will send demand to the in game assets that'll moon their prices, who knows? Perhaps it will be a slow grind to the top🤷‍♂️....
At some point though, more card editions would have to be issued into the market and prices of older cards might drop as their demand reduces, except Splinterlands developers craft a way for older cards to always have superior abilities so that they can retain their relevance and demand in the market, cuz it'll suck to see all that value dump all the way down.
So at this point I'm capitulating. I'm finally putting off the idea of ever having to sell my cards, hopefully some or one of the tokens in my portfolio moons sometime in the near future, my focus will be to strengthen my cards and build my deck to near champion levels.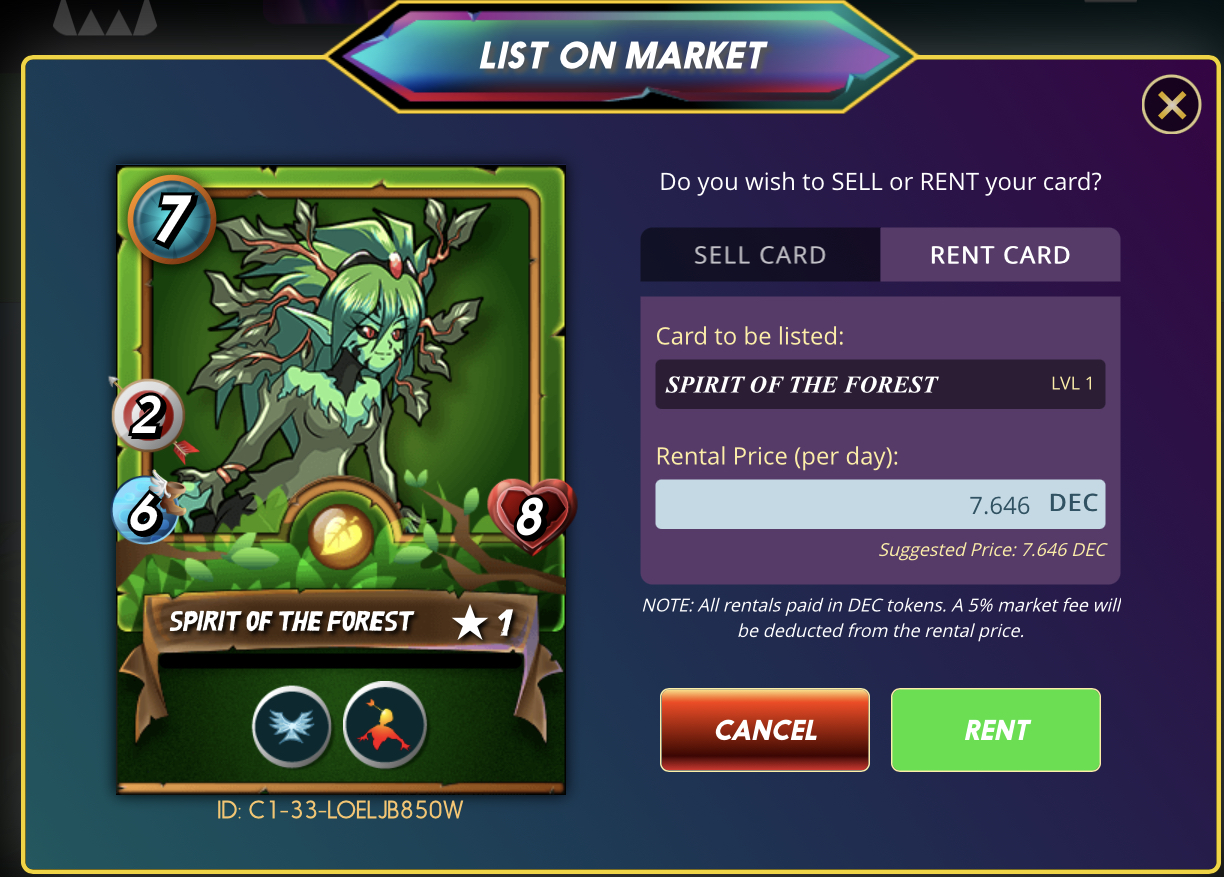 At that point, making passive income won't come as hard even if I'll have to put up all my cards for rent and not play at all. Speaking of renting cards, I've put a couple out for rent already and I'm getting that $DEC everyday. In my next post, we'll look more into the rentals and the passive income being made from it.
Thanks for reading.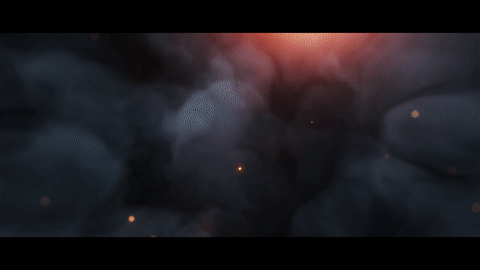 Posted Using LeoFinance Beta
---
---