Splinterlands : Battle show off using Elven CutThorat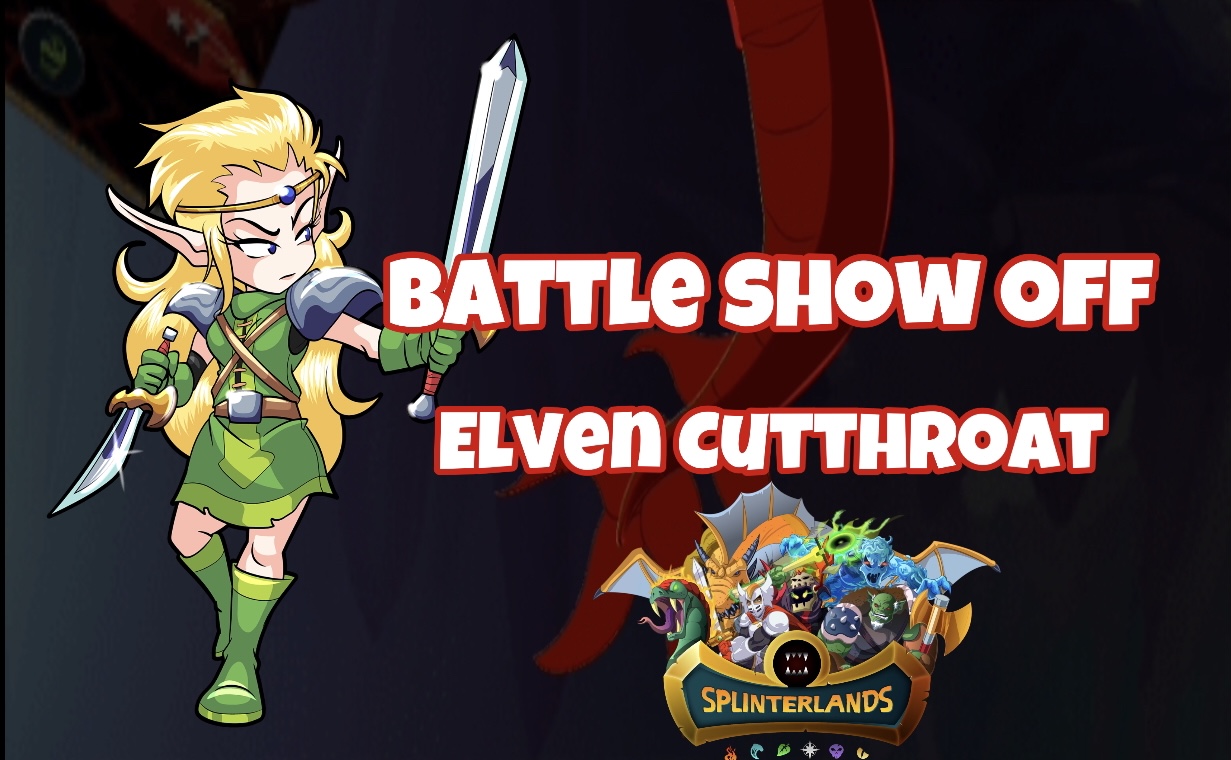 Funny short story, Elven CutThroat was the first card I powered up to a level 6 because I got it a lot from quest rewards and have you seen Elven on level 6 speed with 2 damage points? Lethal! I tell you, she moves with speed and precision and fucks shit up, so one time, I was moving cards around and stuff and I mistakenly decimated my level 6 Elven instead of the level 1.
This weeks Splinterlands weekly challenge is showing off Elven CutThroat in Spotlight and since I hadn't told anyone that story before, I thought there was no better time. Elven CutThroat is a Common neutral monster.
It comes in handy in medium to low mana battles because of its low amount of life but with quite heavy damage and plenty speed quality. It was one of the most sorted after cards in the early days of Splinterlands.
The link below leads to the replay of a battle with Elven in action.
Link to battle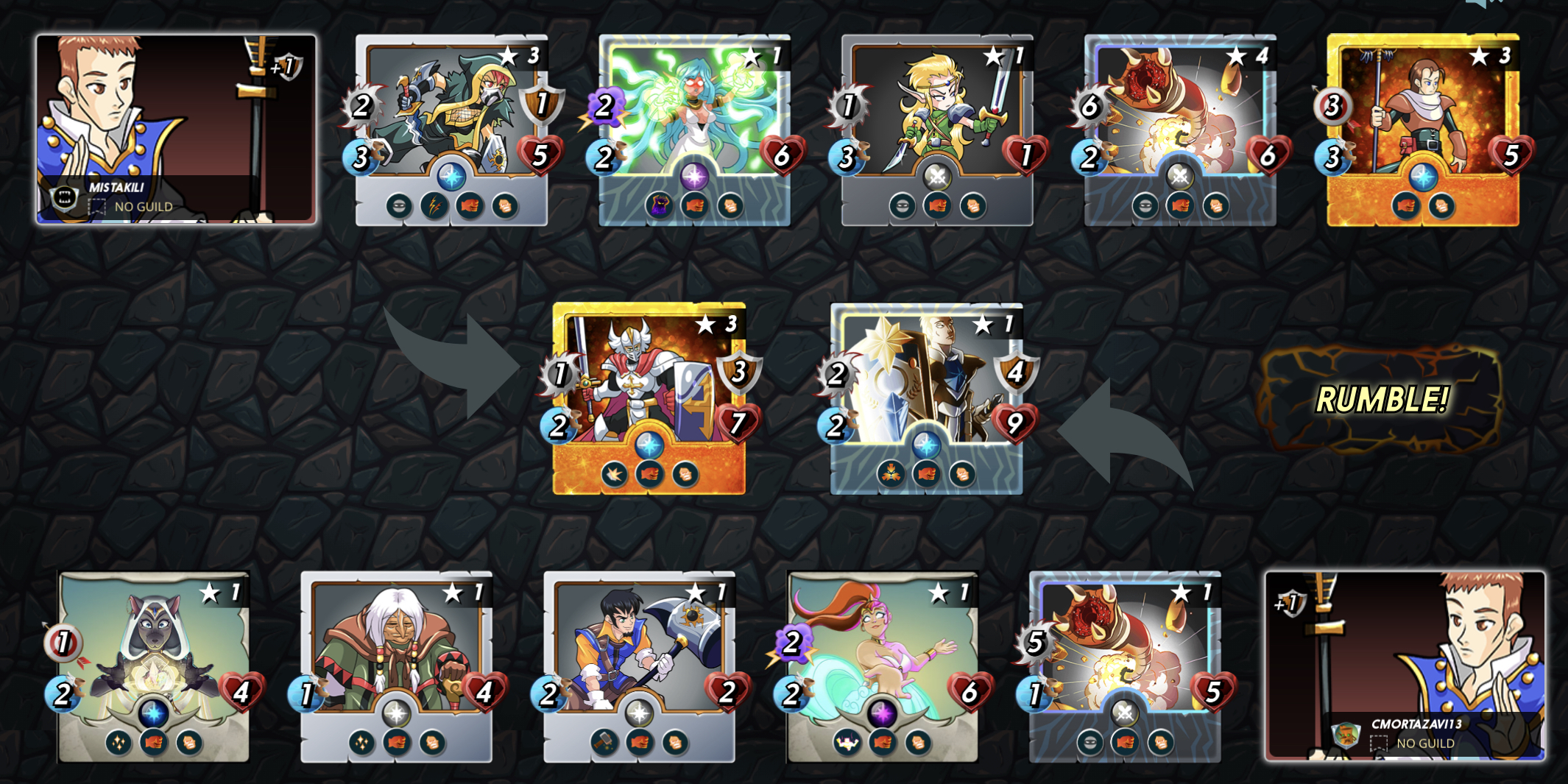 I enjoy squeezing Elven into somewhere in the middle of the hard guys, by hard guys I mean the monsters with a lot of life, in hopes that she won't be the focus of the opponents cards when they are attacking my line and before they know it she would have fucked things up.
This was exactly what I did in this battle and it worked just well. I find it interesting when people use two tank healers in a battle, it works sometimes , but in all the thousand battles I've fought and won, it has never just occurred to me, I think using such strategy puts the user in a defensive position than in an offensive one. I'm more of an offensive player.
Attack! Attack! Attack!
I don't know if Splinterlands has plans to animate the monsters and give full control to the players to be able to move the cards, it'll be so chill, or perhaps that'll be a different game down the line who knows.
Look at how the battle went, my Elven was not attacked even though she could take 2 hits due to the shield, the only monster I lost was the first one and I also made sure it was the card that could handle intense beating. I think using 2 tanks is not such a good idea especially with such low damage points, it's a waste of card for me.
Anyway, I found love in other monsters and haven't upgraded my level 1 Elven ever since.
Who is your Elven! Show us! Have you participated yet? I'll like to see yours.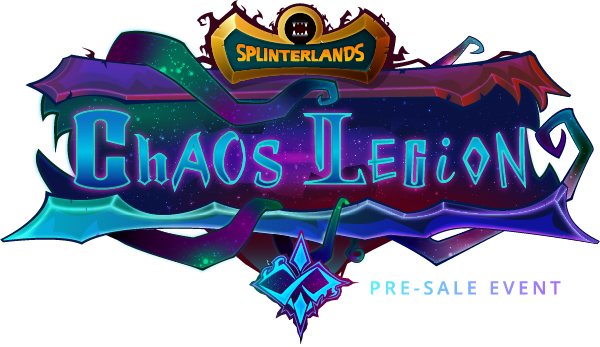 Thanks for reading. Battle till you drop.
---
---