Thoughts about the price of $SLP and $DEC tokens
I've grown to become fond of the $DEC token over time, I mean who wouldn't. While the entire market took a downturn and crashed through multiple support levels, the DEC has surprisingly held through $0.0055 after loosing only few cents from its previous support at $0.0076.
Fundamentally, the DEC token is quite a simple one and it's tokenomics are not so difficult to understand.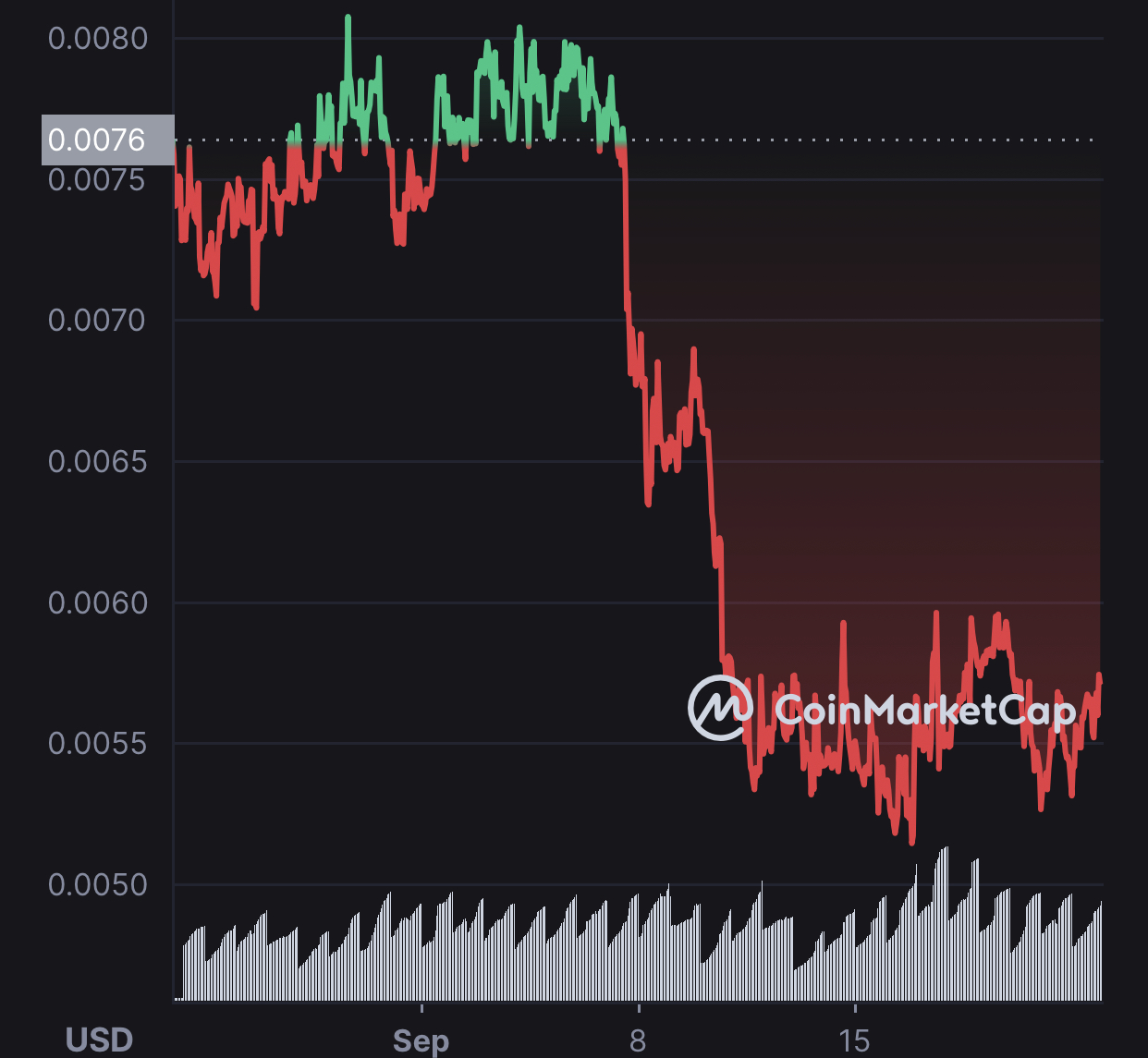 Dec 1 month chart
On a basic level, people earn DEC from winning battles in game, or by burning cards. It is absurd that the token has gotten so high because it is loosely pegged at 1000:$1.
However due to the SPS airdrop, we find more people holding on to DEC and burning less cards to give themselves more points for the airdrop. This plus other sinks combined in turn creates price floors for the DEC token and it continues to be raised as long as external market forces are positive.
The DEC and SLP tokens are similar in fundamentals, Axie Infinity players earn SLP tokens for winning battles.
The major difference between the SLP token and the DEC is that Splinterlands users have an incentive to hold the DEC rather than just dump it onto the market as they earn it, whereas there are quite few incentives for holding SLP in this moment which is for breeding Axies is for speculation.
It is widely known that there is more percentage of people who live on playing Axie by spending their SLP rewards for fiat than those who use SLP to breed, this way, there are more chances that the SLP token will continue to loose value due to large selling pressure as we've seen reflecting on the charts in the past weeks.
The SLP has been on a somewhat steady decline over the couple of months after experiencing some pumps which I suspect were as a result of the Ronin bridge launch and Binance listings. Between mid July and now, the price of SLP has dropped from $0.35 to $0.063.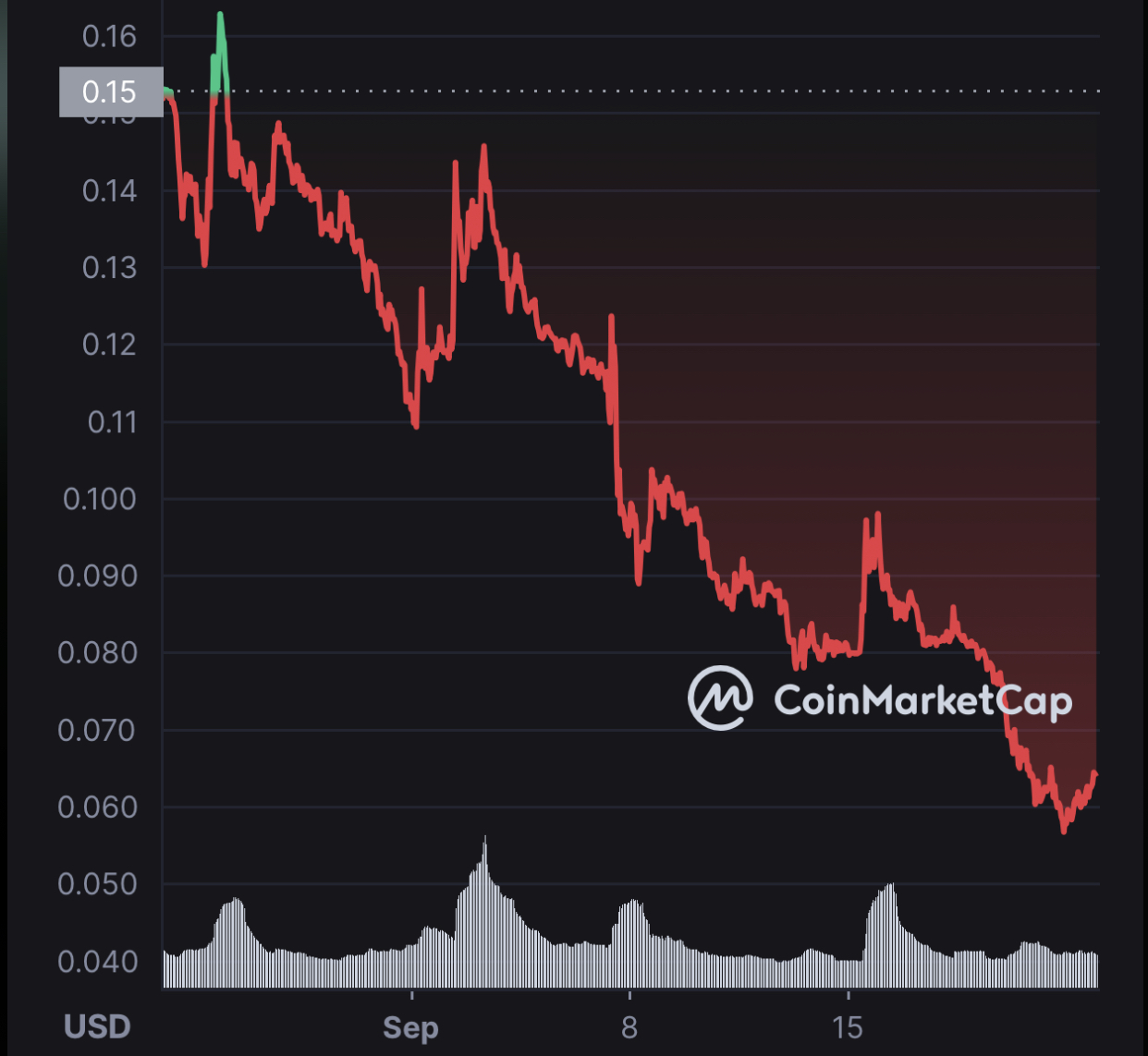 SLP 1 month chart
While both DEC and SLP tokens are subject to external market forces, the DEC still has more growth potential than the SLP for as long as the SPS Airdrop tarries.
Eventually though, when the airdrop is over, the DEC token might take a different turn and face similar fate as that of the SLP, but there's approximately 10 months to go to worry about that. A lot could change in 10 months.
This is just my opinion based on market observations, this is by no means a financial advice, I could be wrong in many ways and I'm probably bias as I hold DEC tokens and wish to see it do well.
I don't play Axie infinity but I hope to see it do well, but at this point everyone is looking at the Axie creators for their next move. A healthy SLP token price translates to good business for the creators and players.
It is obvious that there needs to be more sinks and incentives to hold the SLP for it to gain more traction after the steam from the Ronin bridge launch and Binance listing have been exhausted. What will Axie Infinity do?
Thanks for reading!
Posted Using LeoFinance Beta
---
---