ALFREDO A RARE WATER GLADIUS MONSTER TO LEVEL 2 | QUEST REWARDS AND GLADIUS PACK
Hello Splinterland warriors!
How are you all guys hope you will be blessed and fine. In today's post, I will be sharing the quest rewards of today along with a rare water monster from the gladius edition with level 2 upgrading.
ALFREDO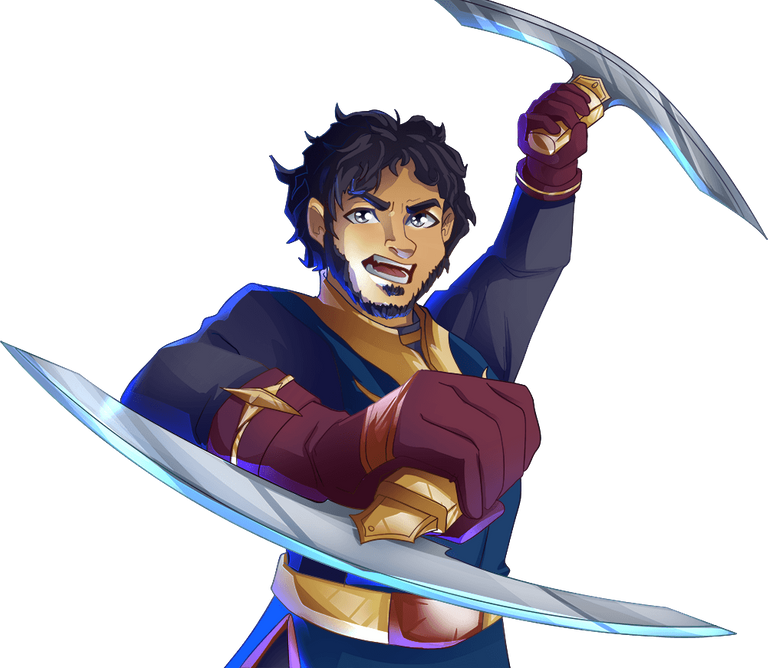 The pirates of ΛZMΛRÉ are known throughout the Splinterlands as tough opponents, rugged adventurers and ruthless risk-takers.Read more
Today's monster is from the water splinter with a ranged attack from the gladius edition that i converted to level 2 as we are playing now in tire 2 so i have started upgrading my cards on daily basis for the Gladius edition brawls battles. However, the BCX quantity of gladius cards is less as compared to the other edition cards that we can buy easily but the gladius cards are not available in the market for sale nor we can buy packs of gladius from the market you will need to participate in the guild brawls battles to get merits and pack to upgrade your Gladius edition cards.

PACK OPENING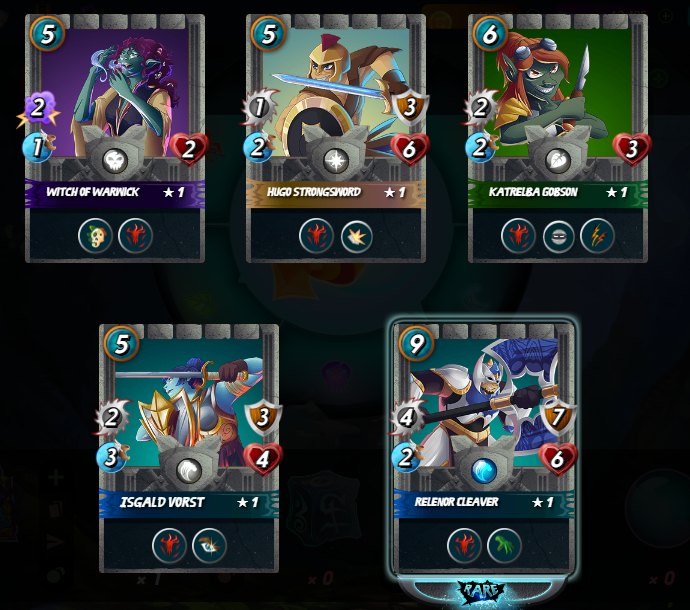 Well, it was another week for brawls battles which were completed and we got the 6 places this time with lots of loss rate but still got 1700 merits and i bought a pack with that merits the pack is here in which i got nothing but useless cards as usual what a bad day it was for the pack opening and also for the quest rewards that you can see below with worst rewards.

QUEST REWARDS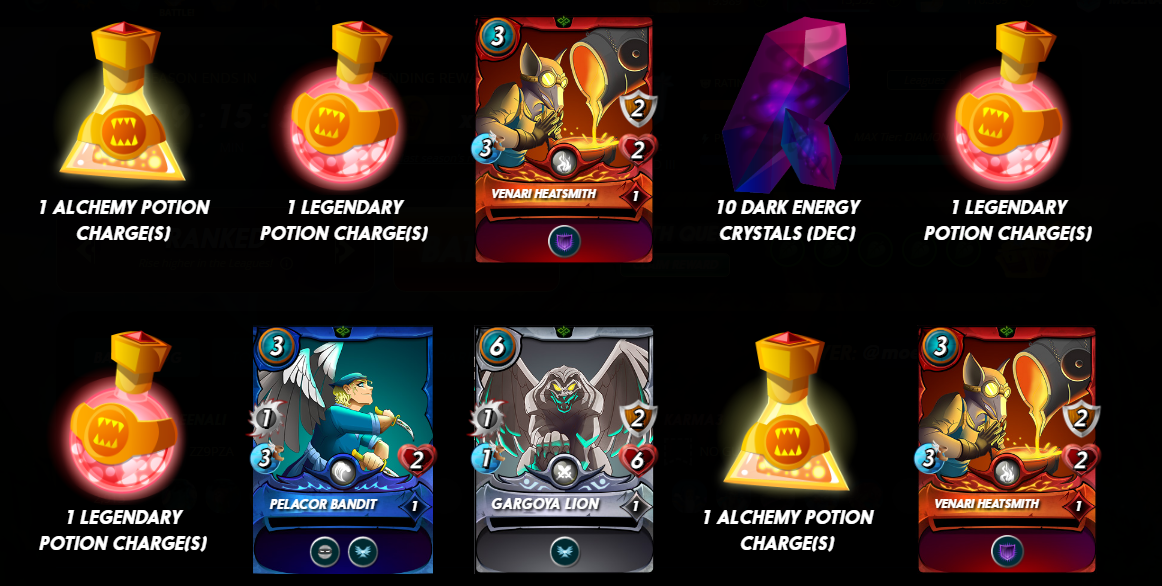 Here is the quest rewards it was a quest with the earth splinter where i lose lots of battles because of some giant players and opponents and they did not let me reach the diamond 2 league as i am stuck in 2900 and 3000 ratings but will be there soon. However, the rewards from today's quest are worse which i got nothing only potion charges and 3 common reward cards.

All images and animations are from the Splinterlands blogs and website

If you are new to this game then signup here to play the game click here for signup
---
---
Thanks For visiting my Blog
Best Regards @moeenali
---
---