ALVA THE CRUSHER A COMMON GLADIUS WATER MONSTER | QUEST REWARDS
Hello Splinterland warriors!
How are you all guys hope you will be blessed and fine here is another post about the Splinterlands game in which i will be sharing the quest rewards of today and along with New Brawls card.
ALVA THE CRUSHER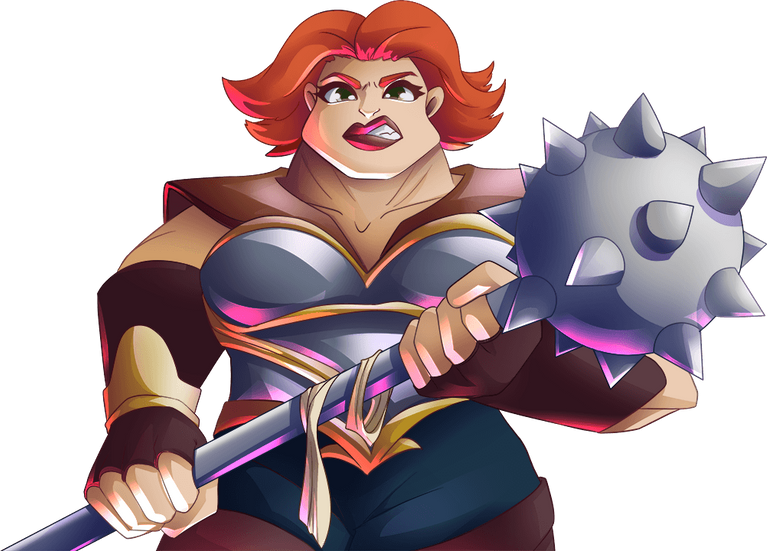 The Crusher, who was abandoned by her parents as a child, was raised alone on one of the smaller islands of the Archipelago of ΛZMΛRÉ by Crustacean Kings. They fed her vast quantities of enchanted ironkelp each day, which ensured that she grew extremely large not only in height and width, but weight as well. ALVA
Well, I just bought two packs of Gladius with merits and the next one will buy after the current brawls. This is water monster with common rarity but the working of this card in your battlefield would be awesome to be honest i did not tried it yet becausue of the gold frays open though i don't have any gold cards for that frays but still participate to complete the guild frays.

ABILITIES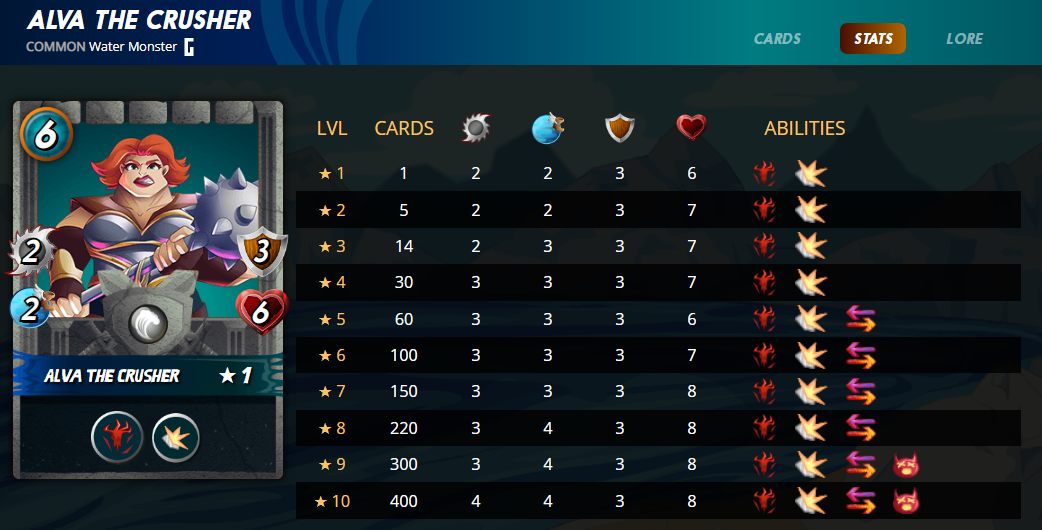 There are some cool abilities in the brawls card the one that you will get the bloodlust which is a beast for all bralws battle and the next one that you can get from this card is shield so you can use this card in the first position where the ruleset of magic is not available then you can get benefit from this card because of its shield ability. The retaliate and stun ability is far away so better to use it at level 1 that you can not buy to upgrade because this will be only available for brawls battle and can not be traded.

QUEST REWARDS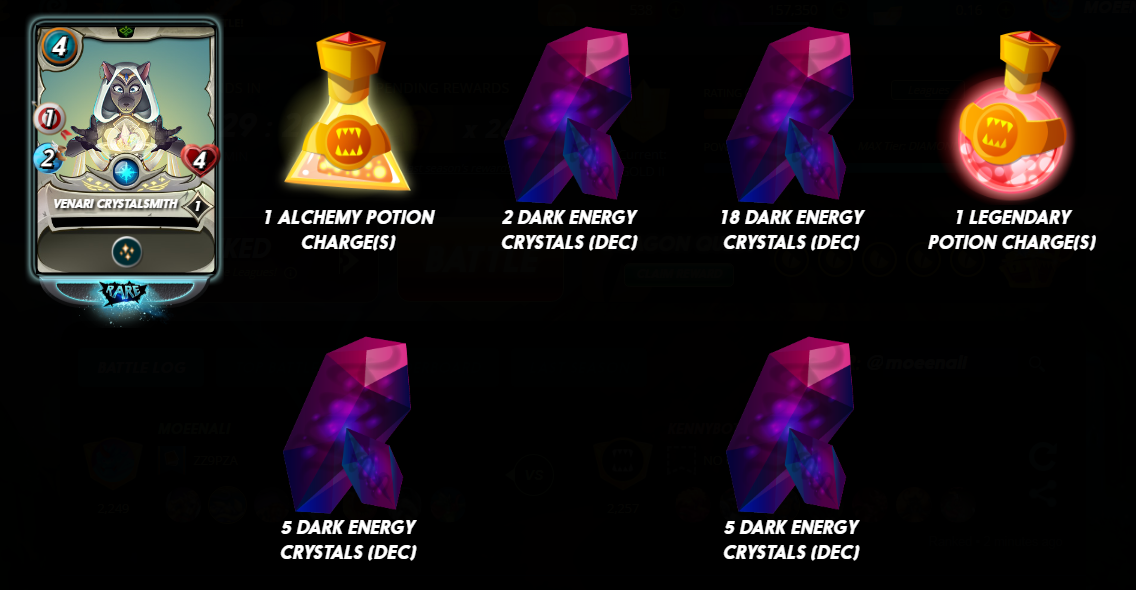 Currently playing in gold 2 league with 2200 plus rating i got a quest with the life splinter which is not availble in my collection yet because of the high and expensive price that i missed one when i started the game i saw that someone placed an order for sell the life summoner at level 5 with only 59 steem/hive two years ago and that time i did not have that much steem to buy that card that i am really regretting now that why i missed that now the worth of that level 5 card is round about $200+ now that time it was only at 15 or $18. By the way these are the today rewards which include one rare card only and some little bit dec tokens.

All images are from the Splinterlands website

If you are new to this game then signup here to play the game click here for signup
---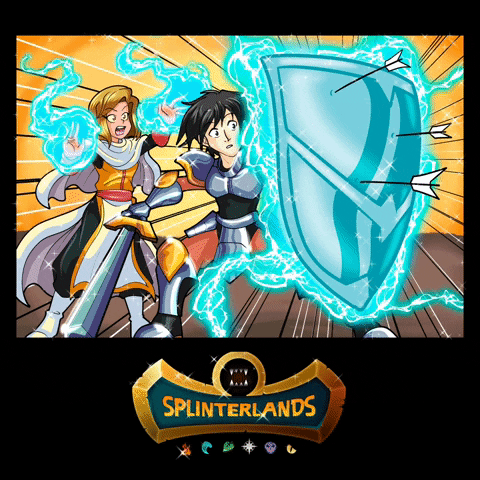 ---
Thanks For visiting my Blog
Best Regards @moeenali
---
---