FINALLY GOT A LEGENDARY WATER BEAST DJINN OSHANNUS WORTH $40 | QUEST REWARDS
Hello Splinterland warriors!
How are you all guys hope you will be blessed and fine here is another post about the Splinterlands game in which i will be sharing the quest rewards of two days along with a new legendary card from Water splinter.
DJINN OSHANNUS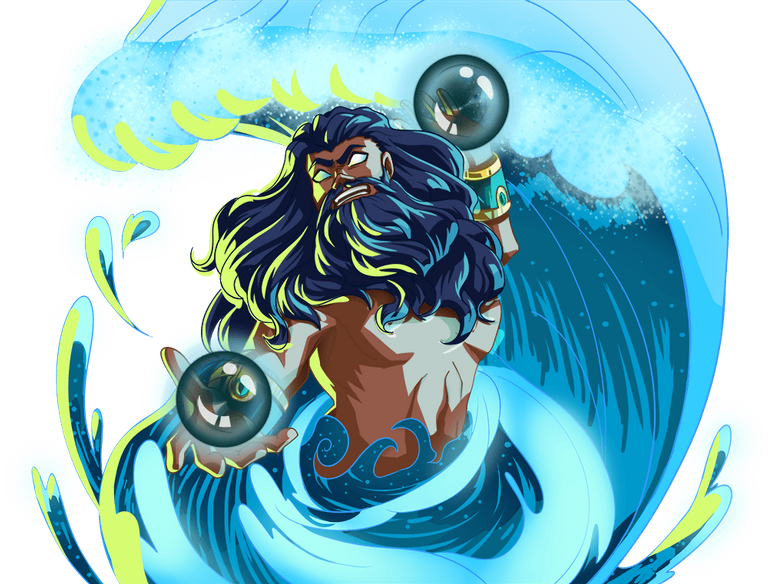 Dawn of the Djinn 3 of 4 - The Djinn are angry at the way they were tricked by the Planet, but also appreciative that they can now enjoy this limited freedom, each trapped by natural forces. The Djinn possess powerful ancient magic of their own, which is now charged into the force of one element for each of them.Read more
To be honest in the last few season i did not get any legendary reward card and i was curious about this card that when will i get this one because this card can even beat your ZAKU legendary summoner because of its powerful magic attack and its awesome speed with void ability that you can use in the beta water summoner to give a full benefit of vanish your opponent team with this beast. Well, i did not have this card i was about to buy this card but my brother told me that i have you can take it to use it in your water splinter so he gifted me one then i got this one that i transfered to my level 1 account as i told him that you can take this one that you sent me but he refused to take it.

ABILITIES AND PRICE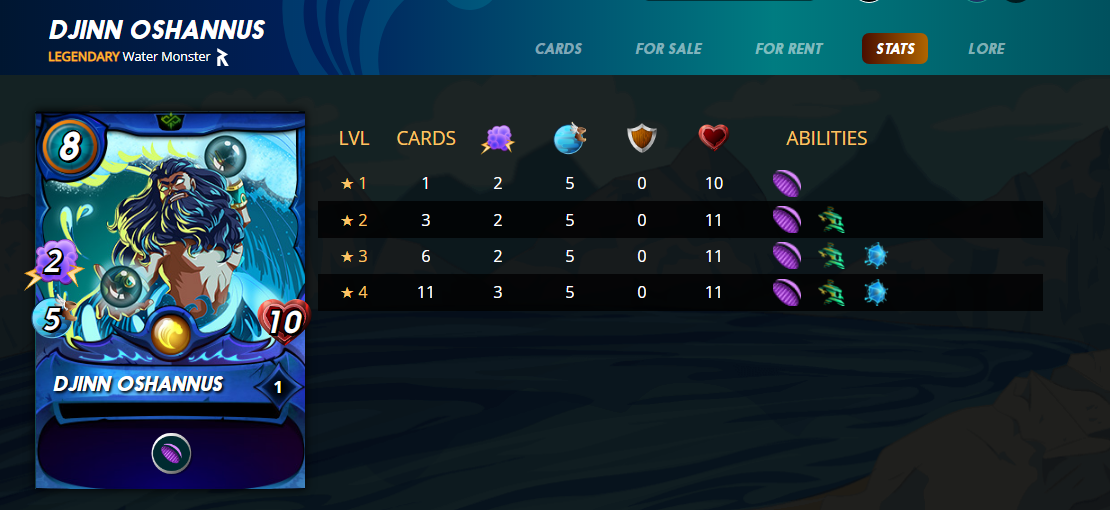 The abilities of this card is just awesome because this card have 10 life at level 1 with void ability and costing only 8 mana cap which is not that much that you can use also in less mana but with 5 Speed it can give you first attack and can miss the attack from range attack or melee from your opponent team. With two magic attack it can easily target the life of enemy monster insetead of targeting the armor and also in beta water or legendary water summoner from the beta edition you it can give you 3 magic attack. The price of this card is almost $40 which is worth something and a great profit from your investment that you can sell easily in the market at this price.

QUEST REWARDS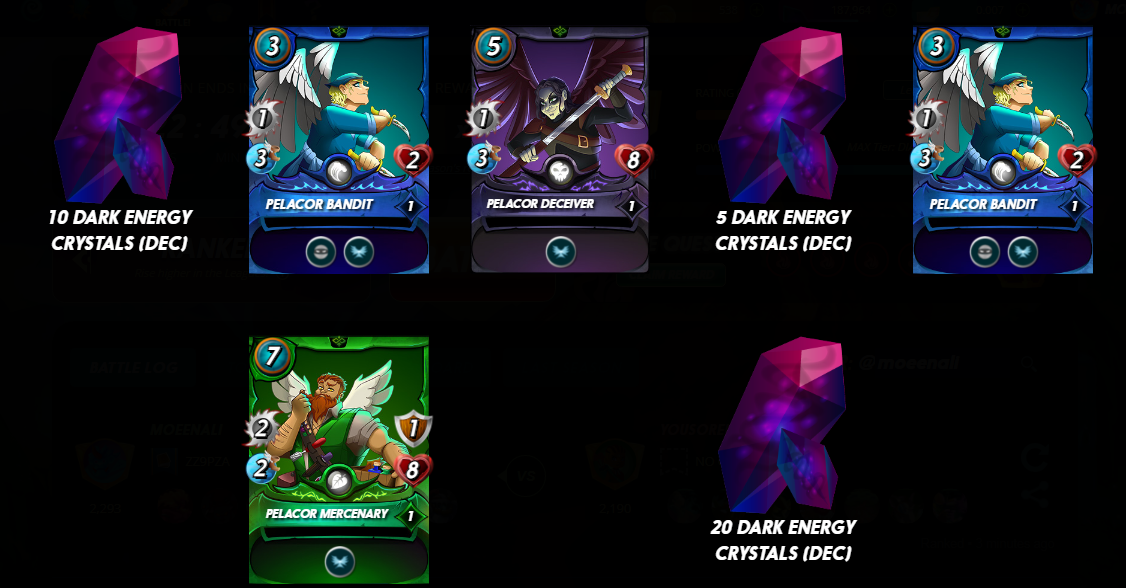 It was a fire quest which was easy to complete because in one battle i faced a bot and the bot used only one card so i won and one battle that i submitted and the opponent has fled the field while the rest of battles i won difficult even my rating goes back to 2100 but after winning some battles i reached back to gold 2 and claimed the quest rewards in it in which i got nothing good but only common card with few dec tokens.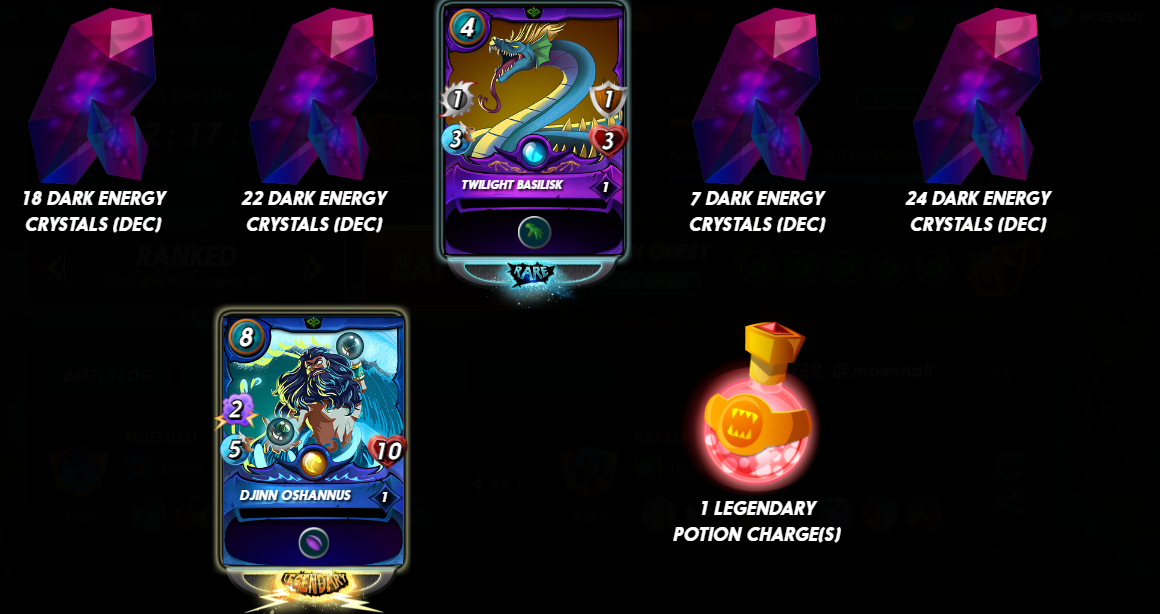 Here is the yesterday quest rewards that i did not shared because of the weekly battle challenge post so now i am sharing it because it is worth sharing rewards thats made my day and you can see the legendary beast in this rewards. I tought that the rewards are useless because of getting only the dec tokens in small quantity like 18, 22, 7 and 24 then i open the last chest in which the legendary card was hidden so the best ever quest rewards for this season even better than the last few season end rewards.

All images are from the Splinterlands website

If you are new to this game then signup here to play the game click here for signup
---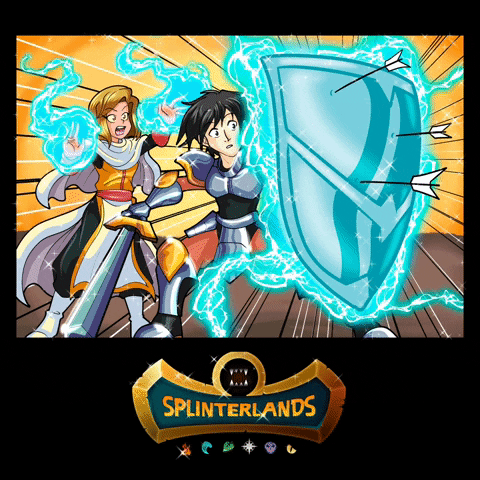 ---
Thanks For visiting my Blog
Best Regards @moeenali
---
---