FLYING SQUID WITH ITS REACH, BLIND AND BACKFIRE ABILITIES | CL PACK+ FOCUS REWARDS
Hello Splinterland warriors!
How are you all guys hope you will be blessed and fine. In today's post, I will share a common card from the water splinter with a chaos legion pack opening.
CONQUEROR JACEK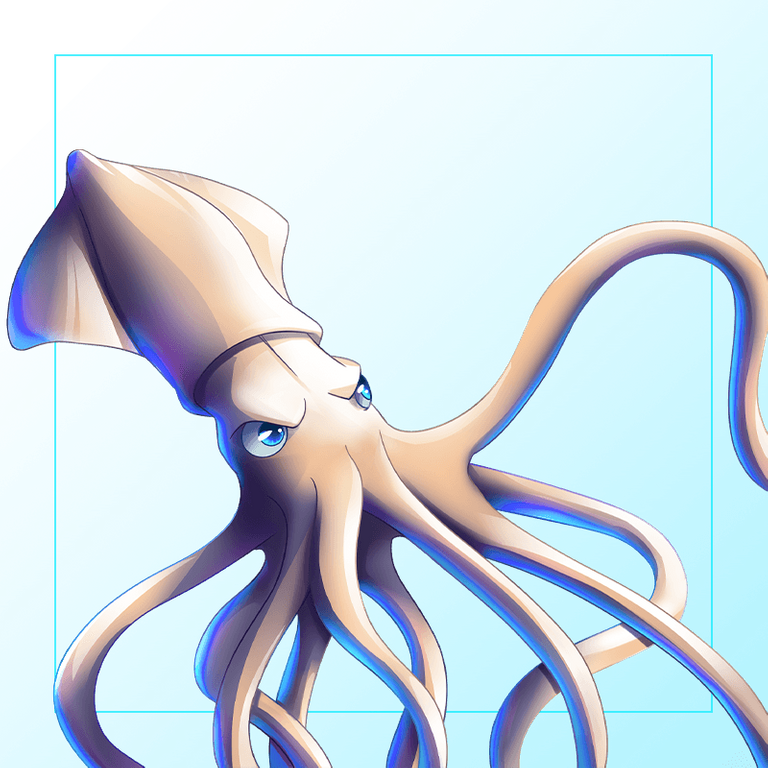 Although Flying Squid are not truly capable of flight, their moniker comes from their ability to launch themselves from the water and glide above the surface for long distances before resubmerging.FLYING SQUID
As you know that the water splinter is the most useable splinter when the chaos legion edition came to the field and in this splinter, the most useable cards are Deeplurker, Flying Squid, and one more card with enough armors these 3 cards are the beast with lots of health and armor with its cool abilities like this card can do the reach attack from the 2nd position and will target only the first enemy monster with a nice melee attack of 3 that you can increase when you put this card inside the dragon summoners or use an inspirable card.

ABILITIES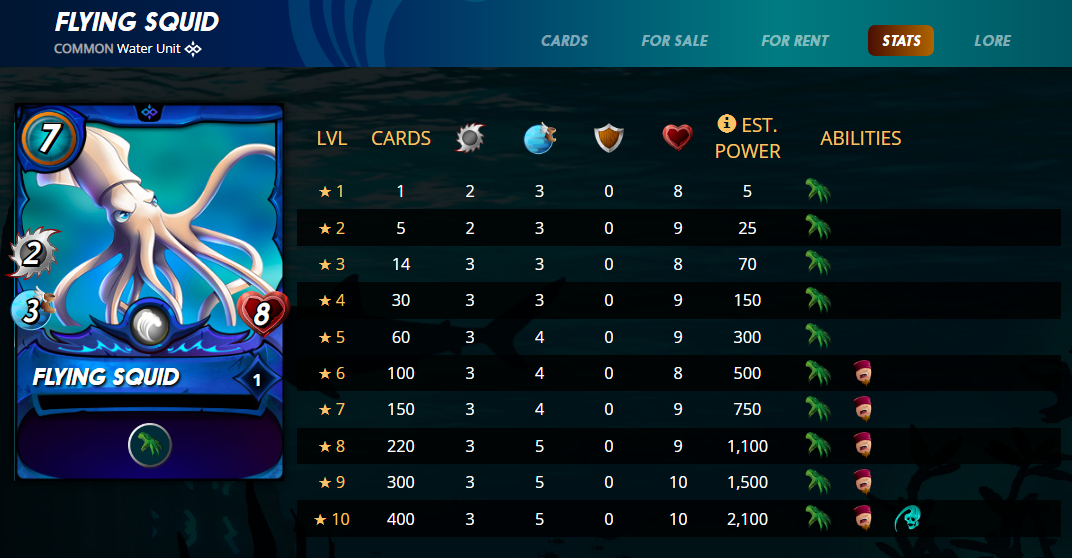 There are total 3 abilities in this card which is enough at level 3 if you are a low-level player like me to use this card only for low leagues but if you are playing in the leaderboard or in diamond league then you can use this card at higher level like at least the blind ability should be fine for your Battles so try to upgrade this card at least to level 6 for blind ability while the backfire is far away and would be perfect for the champion league players they can easily upgrade these cards by their Daily SPS Earning per battles and from their awesome rewards.

CL PACK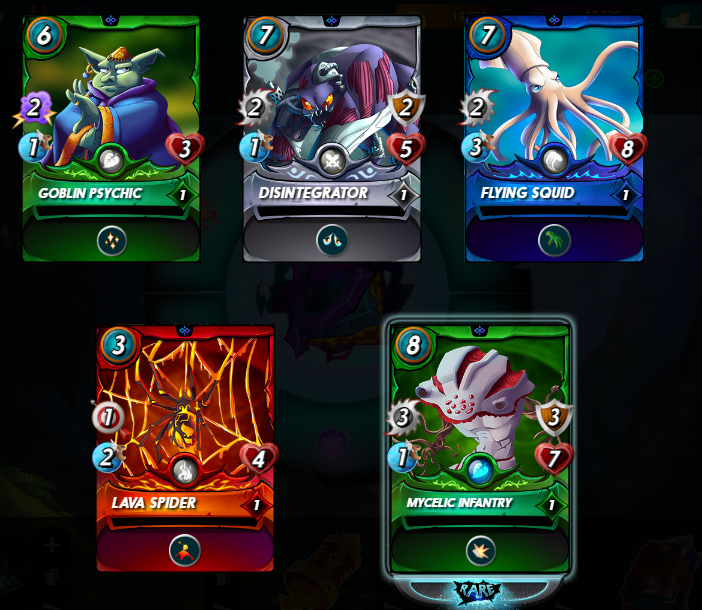 Well, my focus is not yet ended so i went to the hive engine market and bought some CL pack and opened it one by one and got some nice rewards or you can say that i have got my investment back in the form of good cards the first pack is here in which i got one rare and 4 normal or regular edition cards but i will show rest of the 3 packs rewards in the upcoming 3 days in which i will share one pack each day in my post while these cards are also good and can be used in the battles at level 1 like the tank healer and disintegrator.

FOCUS REWARDS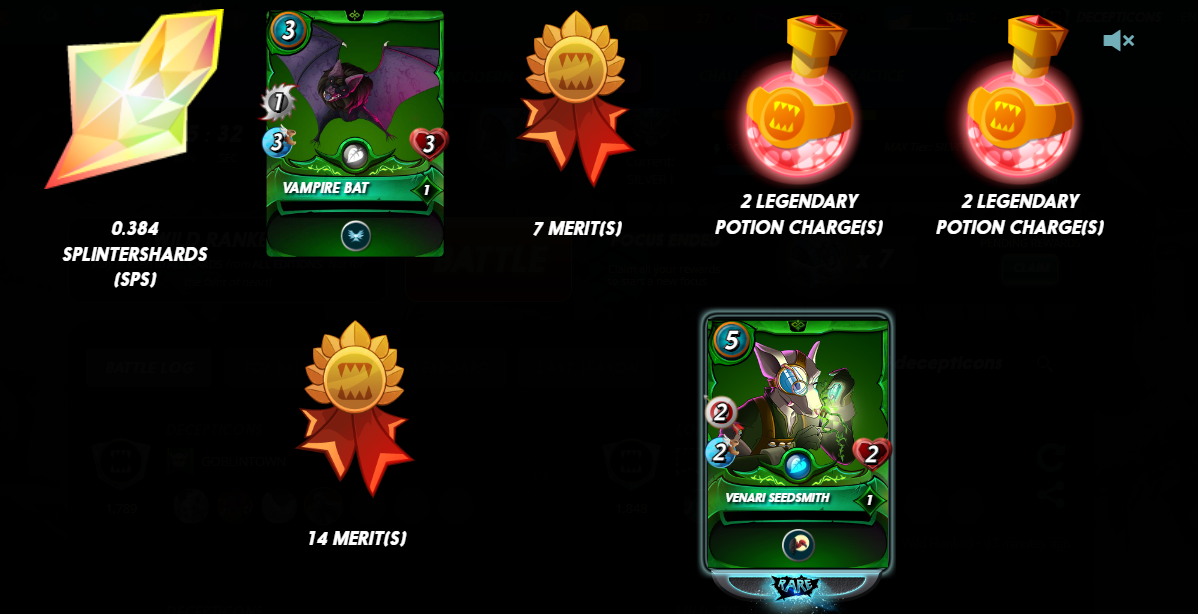 Here you can see the focus rewards of my alt account and made 7 loot chests by bot while yesterday the bot made 25 loot chests in two days but unfortunately, the silver leagues are the worst ever and today my bot faced some strong players so did not win many battles but will down the league requirement and will share the bot earning and loot chests in a separate post.


All images are from the Splinterlands website

If you are new to this game then signup here to play the game click here for signup
---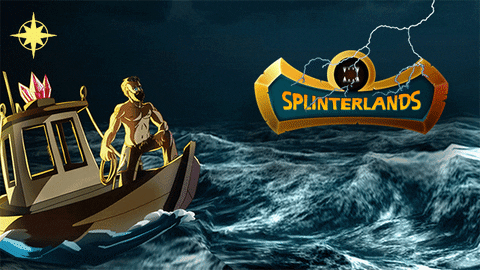 ---
Thanks For visiting my Blog
Best Regards @moeenali
---
---