HOW MANY DJINN OSHANNUS HAVE YOU GOT FROM QUEST I GOT TOTAL 7 BCX

Hello Splinterland warriors!
How are you all guys hope you will be blessed and fine. In today's post, I will be sharing the quest rewards of two days and a legendary water monster from the rewards edition that i got from today's quest rewards.
DJINN OSHANNUS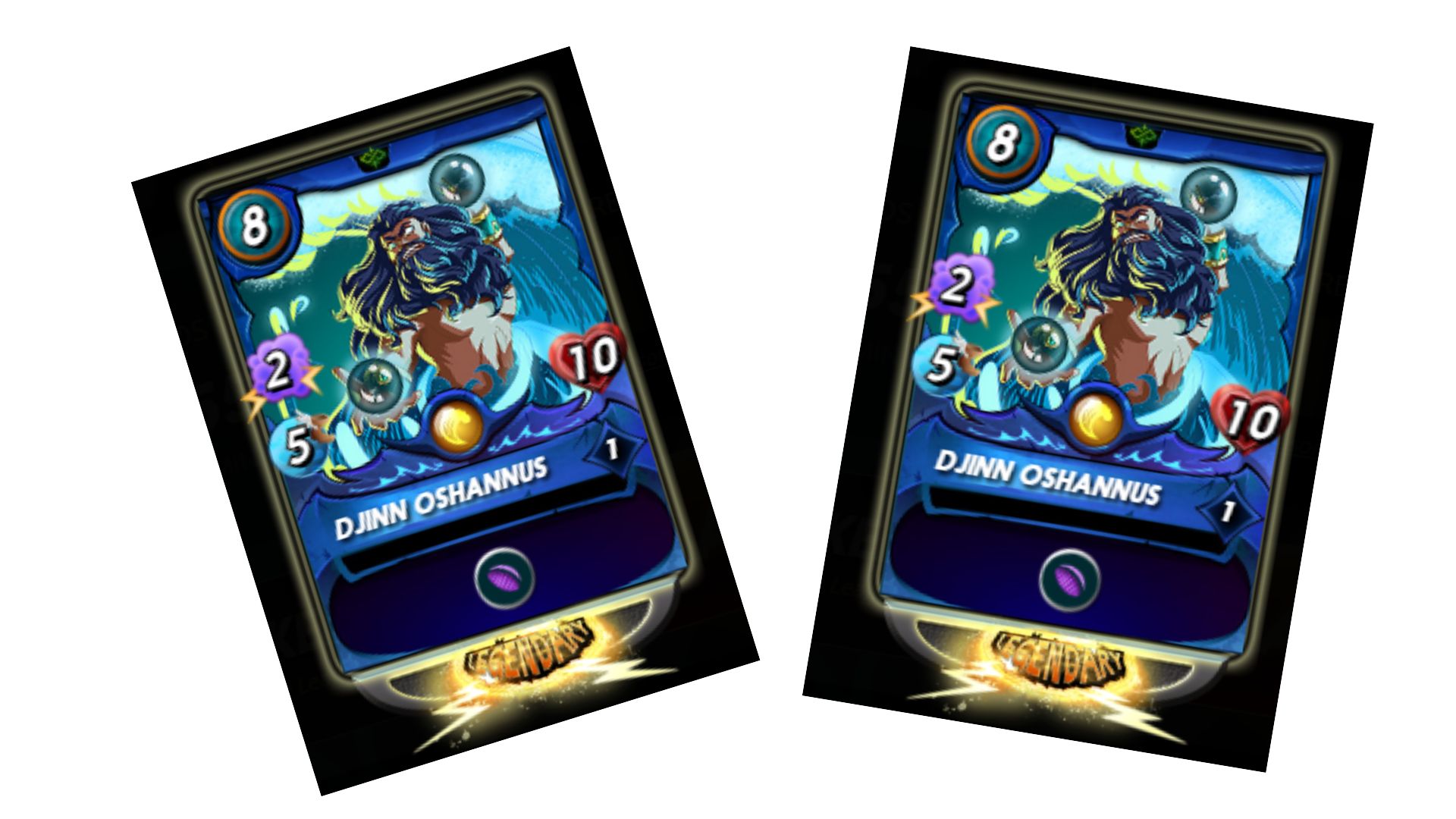 Ending the season without getting a single legendary or Epic reward is worse and it happened to me in the last season in which i did not get a legendary card even not from the season end rewards but this time feeling lucky that finally got one legendary in this season and hope to get one more in the season end rewards that will be 50 or 60 loot chests rewards this time because i am near to reach the diamond 2 league and only 100 points remaining.

7 BCX WITH ALL ABILITIES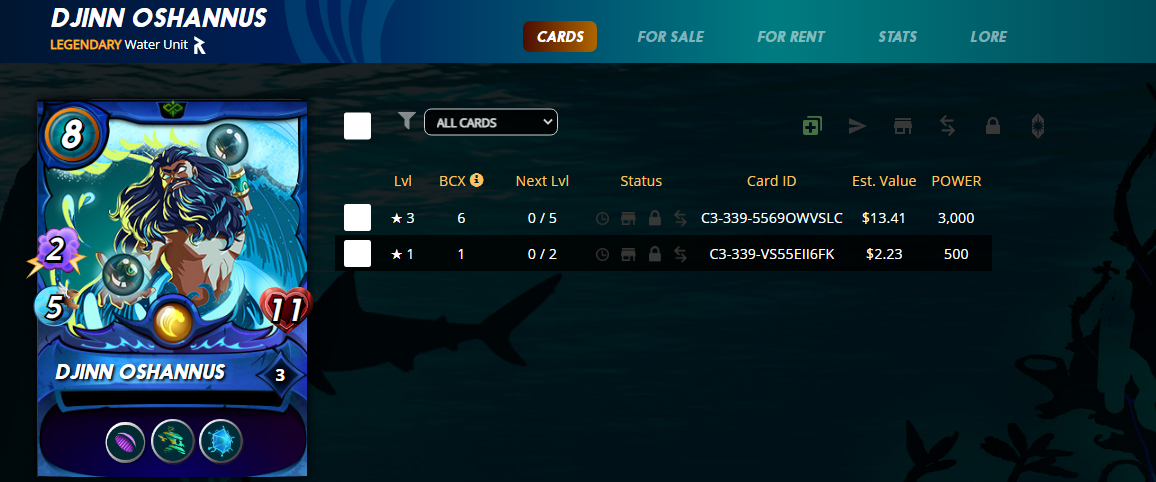 Well, i have already one at level 3 where all abilities are unlocked for me like a void, phase, and forcefield while at level 4 where the magic will be increased but i can not use the level 4 version of this card in my level 5 summoners so it is enough for me to have this card at level 3 while the rest of the BCX i will place for rent in the market to earn some DEC because if you check the price of this card which is almost $15 for 7 BCX so selling out this card is not good better to get some profit from holding and renting this card to some one.

QUEST REWARDS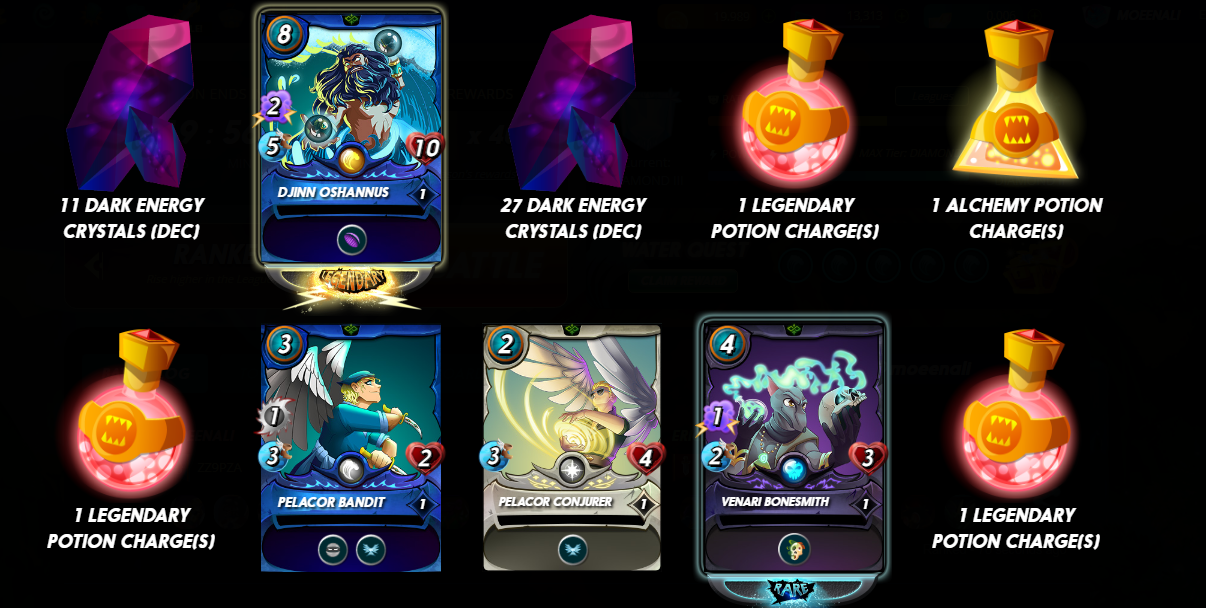 Here are the quest rewards of today in which i got this legendary card and it was a quest with a water splinter and also got this legendary card from the water splinter which is a nice card compared to other legendary cards like Earth and death. Also, i got some BCX from the Death and Earth splinter legendary cards but not that much only 2 or 3 BCX while this card ratio is higher compared to that legendary monsters So almost today's quest rewards are good and yummy because of getting one legendary monster.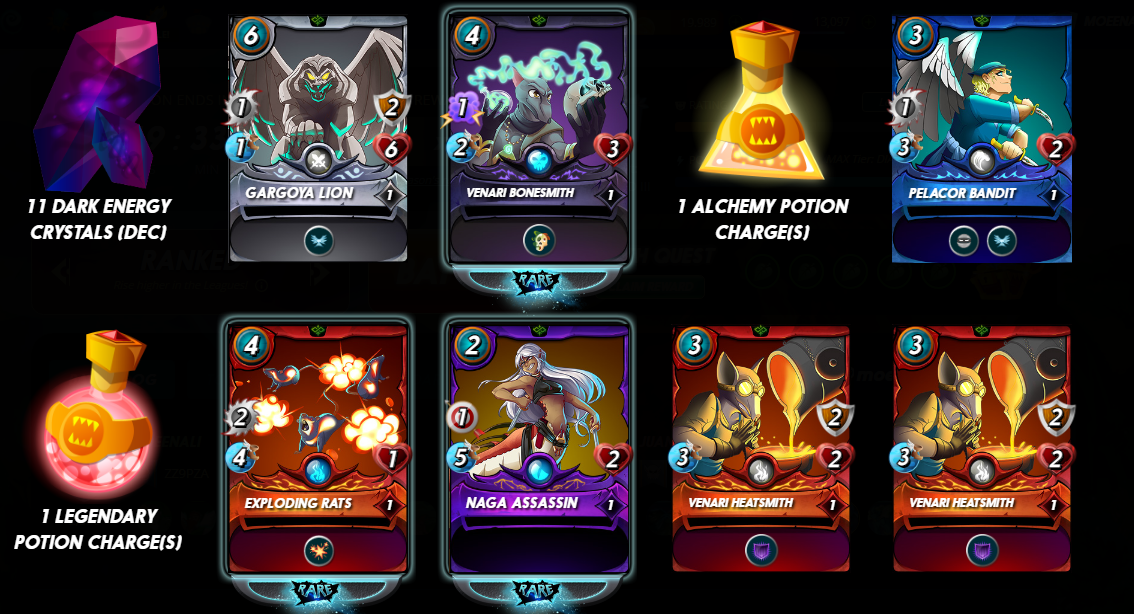 Well, yesterday i did not complete the quest when i was writing a post and after posting i went for quest completion so here we go for the yesterday's quest rewards that you can see here in which i got some nice rewards with 3 rare cards from different splinter including fire, dragon and death while rest of the cards are common and already upgraded to level 5 and 6.

All images and animations are from the Splinterlands blogs and website

If you are new to this game then signup here to play the game click here for signup
---
---
Thanks For visiting my Blog
Best Regards @moeenali
---
---