SPLINTERLANDS - CONQUERING THE 100k SPS MILESTONE | STAKED 100k SPS

Hello Splinterland Players!
---
100k SPS STAKED
---
It was a great journey since I started staking SPS from the start and staked daily SPS I was getting from the airdrop I did not sell SPS even when the price was at its peak that was my mistake that i did not sell to make some hive and buy back when the price is down but I am happy that I did not buy at a higher price because I have seen some players bought at a higher price so the journey started back in 2021 and I got 47k SPS and till 60k I staked on daily basis from the staking rewards and from the liquidity pools.
After 60k i started struggling to make it to 100k in a month and bought 20k SPS by investing $500 You can read the post here which i wrote 18 days ago and in less than 20 days i reached to my goal from 60k to 40k SPS means that i arranged 40k SPS in almost 3 weeks time. Now the goal of 100k is completed and you can see 5 days a go i wrote a post where i shared 98k SPS staked and 2k SPS was left so i bought it and the gaol is now completed thank you all for best wishes and great support.

---
LAST STEP TOWARDS 100k
---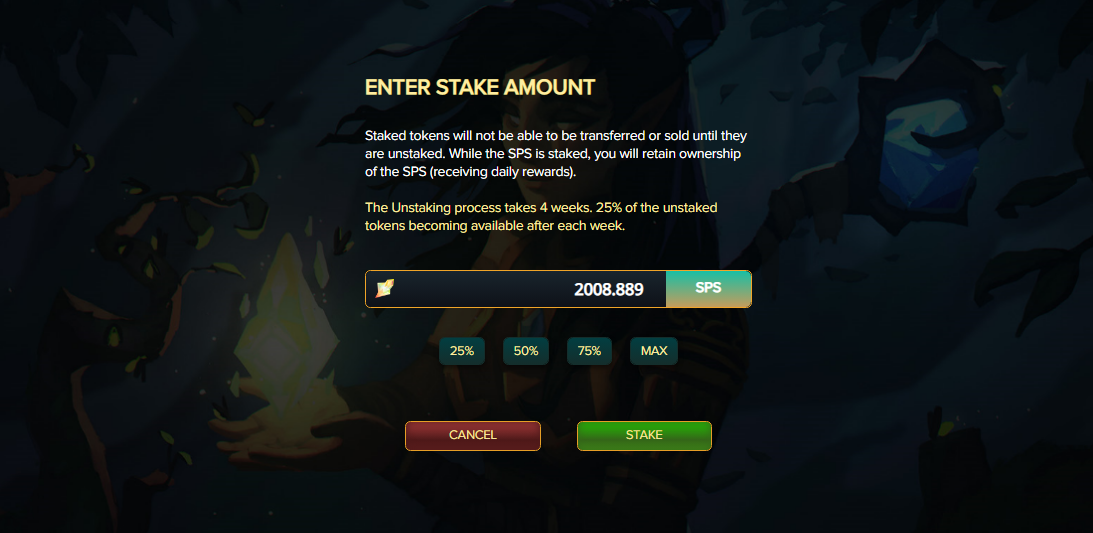 Well, as i said 5 days ago i shared a post on SPS that the 100k SPS goal is near and 2k SPS was left to reach my goal in 5 days i bought 2k SPS i invested all hive and HBD in SPS for the Sake of 100k SPS goal and i did it that i will complete this milestone in the last 10 days of this month and still 4 days left in this month and my goal is completed that you can see i staked 2k SPS and reached 100k you can see in the above picture.

---
VOUCHERS DROP
---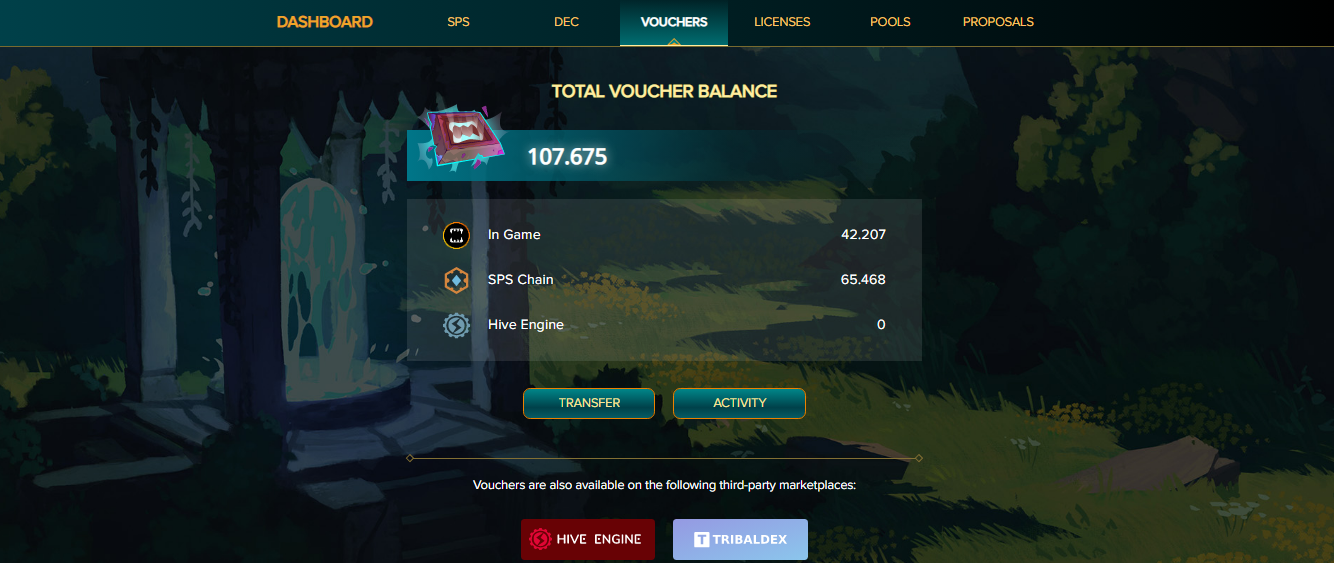 Well, staking 100k SPS the vouchers and staking SPS rewards will now be increased for me before i was getting almost 25 SPS and 1.6 something vouchers and now i will be getting 40+ SPS and 3.5 something vouchers, on the other hand, it will help me to increase the GLX airdrop to complete the goal of 10k GLX in a very less time that i will share and write a post on GLX staking and airdrop based on STAKED SPS that how much GLX i am getting on a daily basis by staking 100k SPS. So there are so many benefits of Staking SPS at this time which will give us huge profits if the price becomes good in the future after listing on some major exchanges like Binance also the next big thing is to change the league advancement requirement will be based on stake SPS so i can now easily touch the diamond league.

All images are from the Splinterlands website

If you are new to this game then signup here to play the game click here for signup
---
Thanks For visiting my Blog
Best Regards @moeenali
Posted Using LeoFinance Alpha
---
---