WORTHY QUEST REWARDS AN EPIC GOLD CARD WORTH $10 | LAVA LAUNCHER
Hello Splinterland warriors!
How are you all guys hope you will be blessed and fine. In today's post, I will be sharing the quest rewards of today along with a gold epic card from the fire splinter that i got for free from the quest rewards of today.
EPIC GOLD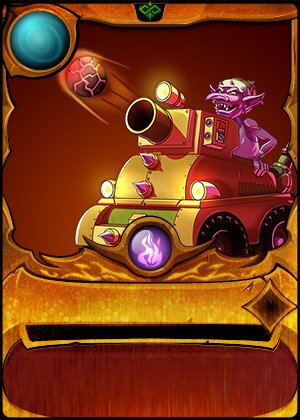 Well, regular Epic cards that we get from the pack opening or from the quest rewards are far better than other rewards as compared to common and rare cards but when we get something good means in gold foil epic which worth something as it is more expensive than a regular legendary card like i can easily buy 3 legendary reward cards by selling this single card but i will never ever sell this card it will make $ for me now just to place in the market for rent.

MARKET FEED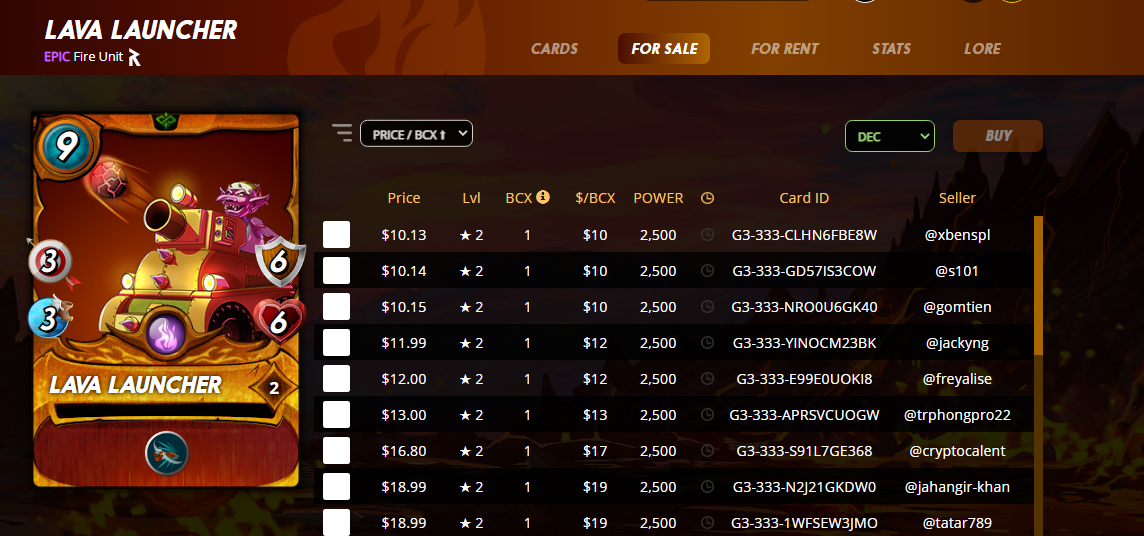 If you check the market of this card where you will find the price of this card and its rent value i have two Epic gold cards extra that i got from the rewards i will put both of them in the market to earn some DEC because today is the last day of the season so users will rent cards for season end rewards where they reached according to their leagues. The current price of this card is $10 which is worth equal to buying a spellbook so it means that you can easily get your investment back in the form of these cards that you may get from the rewards especially the worthy cards like this or you can say it Gold foil while the rent value is also good so i am going to place this card for rent.

QUEST REWARDS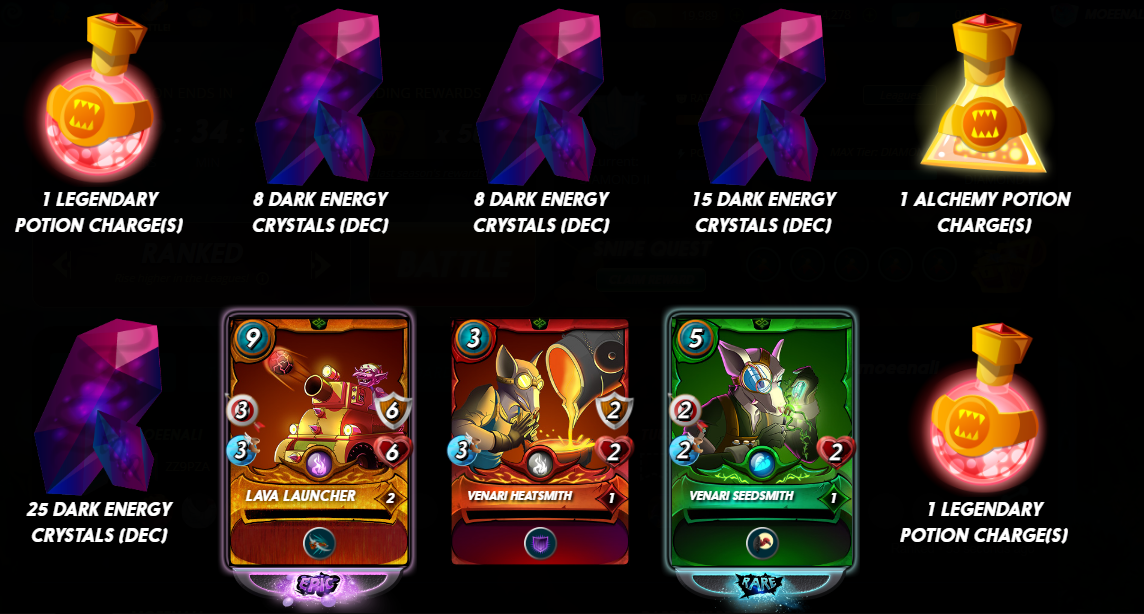 Well, today is the last day of the season as i came late so the quest i started late because of the server issue also we have an electricity problem so i am not sure to complete the quest for tomorrow but i am happy that i complete the quest of today in diamond 2 league and got 12 rewards including one epic gold worth $10 while in the last 2 chests got little bit tokens that i did not capture in the snap.

All images and animations are from the Splinterlands blogs and website

If you are new to this game then signup here to play the game click here for signup
---
---
Thanks For visiting my Blog
Best Regards @moeenali
---
---