Make the most of Soul Strangler's qualities!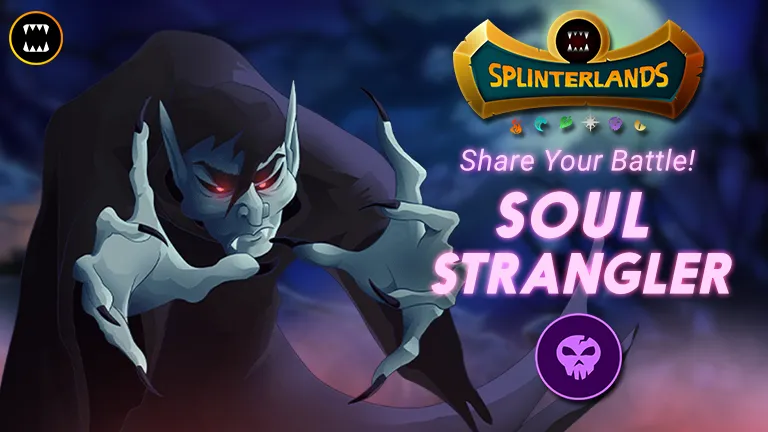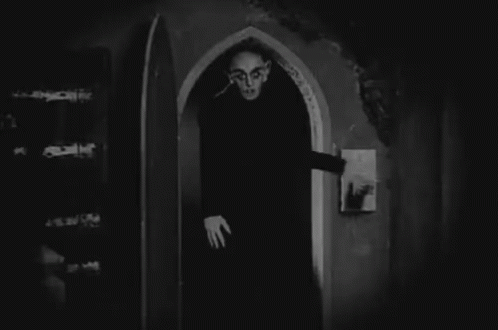 La edicion Chaos Legion trajo consigo varias cartas con pocas habilidades, eso puede hacer pensar que son cartas debiles pero nada mas lejos de la realidad, la falta de habilidades en estas cartas se compensa con unas estadisticas tremendas, sobre todo de ataque, y una prueba perfecta de eso es Soul Strangle, una carta que cuesta muy poco mana pero que tiene un daño que da miedo. Hoy te muestro como sacarle provecho en batalla asi que ¡Bienvenidos!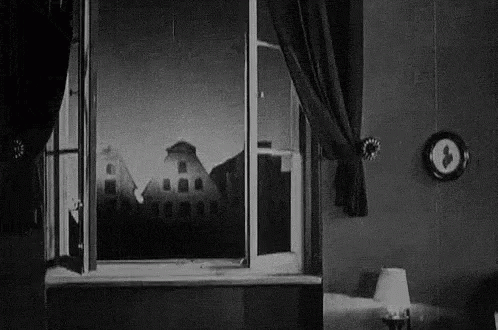 The new Chaos Legion edition of Splinterlands cards brought with it several cards with few skills or even none of them, that may make you think they are weak cards but nothing further from the truth, the lack of skills in these cards is compensated with tremendous high stats, especially attack and speed, and a perfect proof of that is Soul Strangle, a card that costs very little mana but has a scary damage. Today I show you how to take advantage of it in battle, so welcome!


Soul Strangler es una carta Rara de la edicion Chaos Legion y que forma parte del Splinter Muerte. Tiene un costo de mana de 3 puntos y su ataque es de tipo Ranged, un soporte de daño con una estadistica tremenda, y es que desde nivel 1 ya tiene 2 puntos de ataque, que tal vez no suene a mucho pero toma en cuenta que cuesta solamente 3 puntos de mana, pocas cartas en su rango de mana tienen tanto ataque (4 puntos a nivel maximo) y eso es algo que no se puede simplemente ignorar.
¿Como le sacas provecho a esta carta?
Tiene ataque a distancia asi que es importante colocarla lo mas atras posible en tu alineacion, tiene buena vida asi que puede aguantar bien en la ultima posicion aunque mi recomendacion es colocarla en penultima posicion para sacarle el maximo provecho posible a su enorme ataque.
A nivel maximo aprende la habilidad Veneno y creo que esto lo unico que hace es convertirla en un mayor peligro para los rivales.
Soul Strangler is a Rare card from the Chaos Legion edition os Splinterlands and is part of the Splinter Death. It has a mana cost of 3 points and its attack is of the Ranged type, a damage support with a tremendous statistic, and from level 1 it already has 2 ranged attack points, which may not sound like much but take into account that it costs only 3 mana points, few cards in its mana range have so much attack (4 points at maximum level) and that is something you can't just ignore.
How do you take advantage of this card?
It has ranged attack so it is important to place it as far back as possible in your lineup, it has good life so it can hold up well in the last position although my recommendation is to place it in the second last position to get the most out of its huge attack.
At max level he learns the Poison ability and I think this only makes her more dangerous for the opponents.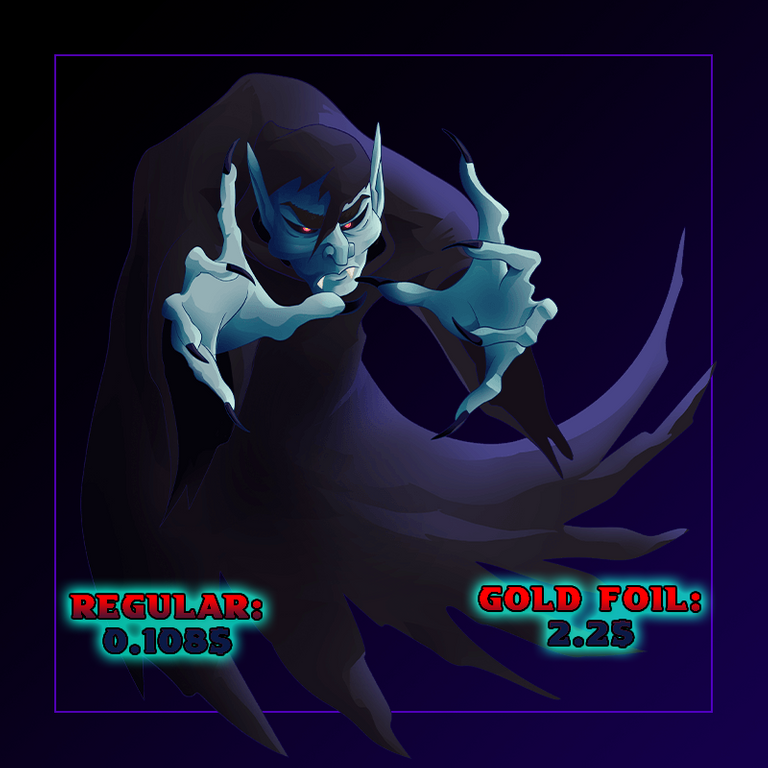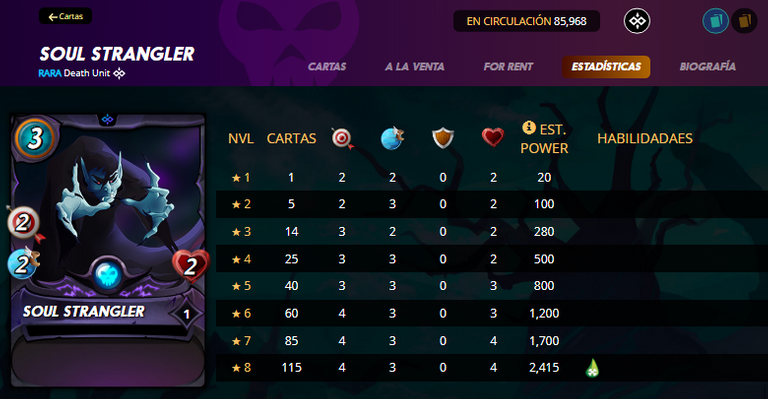 Esta carta no destaca por su velocidad, por eso recomiendo usarla en penultima posicion y no la ultima, asi le da mas tiempo a Soul Strangler de atacar mas veces. Equalizer es muy bueno para esta carta porque le aumenta la vida, que de por si es bastante buena, pero nunca esta de mas unos puntos extra.
This card does not stand out for its speed, so I recommend using it in the second last position and not the last, so it gives Soul Strangler more time to attack more times. Equalizer is very good for this card because it increases the life, which in itself is pretty good, but it never hurts a few extra points.
Round 1.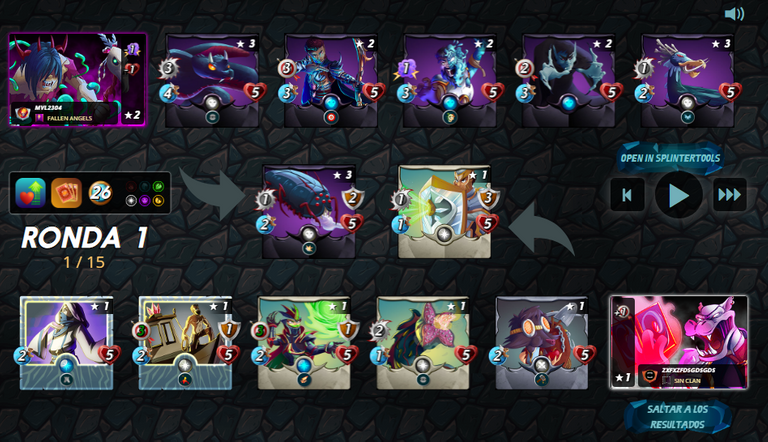 Las batallas en Bronce ultimamente son mas de armar un equipo fuerte que de anticipar al rival, es raro que aparezca un oponente con la misma alineacion de forma consecutiva, sali con Thaddius porque necesitaba a Soul Strangler en mi alineacion, aunque creo que combinarlo con Drake of Arnak seria muy buena idea por la Armadura.
Crypt Beetle es un mini tanque que me encanta usar en mis batallas. Aunque tiene estadisticas bajas esa habilidad Escudo es espectacular y lo hace funcionar increiblemente bien.

Silent Sha-vi es perfecto por su Sneak pero tiene buena vida y muy buen daño, asi que alinearlo segundo pensando en convertirlo en tanque si el Beetle muere, es una excelente idea.

Dhampir Stalker en tercer lugar por la misma razon que mi Sha-vi, si le toca ser tanque puede aguantar bien los golpes y mientras tanto, tiene mucho daño.

Life Sapper es otra carta que uso siempre que esta disponible, por su Vampirismo es muy peligrosa con este ruleset y su daño magico siempre es bueno.

Mi Soul Strangler, bien protegido en la penultima posicion, mucho daño sin temor a que caiga por un Sneak enemigo.

Carrion Shade al final para despistar al Sneak y como tiene Fly, tiene buen chance de esquivar ataques, eso siempre sera un beneficio.
Bronze battles lately are more about building a strong team than anticipating the opponent, it's rare that an opponent with the same lineup appears consecutively, I went with Thaddius because I needed Soul Strangler in my lineup, although I think combining him with Drake of Arnak would be a very good idea because of the Armor.
The Crypt Beetle is a mini tank for low mana battles that I love to use in my battles. Although he has low stats, his Shield ability is spectacular and makes him work incredibly well.

Silent Sha-vi is perfect for his Sneak but he has good health and very good damage, so aligning him second thinking about turning him into a tank if the Beetle dies, is an excellent idea.

Dhampir Stalker in third place for the same reason as my Sha-vi, if it's his turn to be a tank he can take the hits well and in the meantime, he has a lot of damage.

Life Sapper is another card I use whenever it is available, because of its Vampirism it is very dangerous with this ruleset and its magic damage is always good.

My Soul Strangler, well protected in the penultimate position, a lot of damage without fear of falling by an enemy Sneak.

Carrion Shade at the end to mislead the Sneak and as it has Fly, it has a good chance to dodge attacks, that will always be a benefit.

Round 2.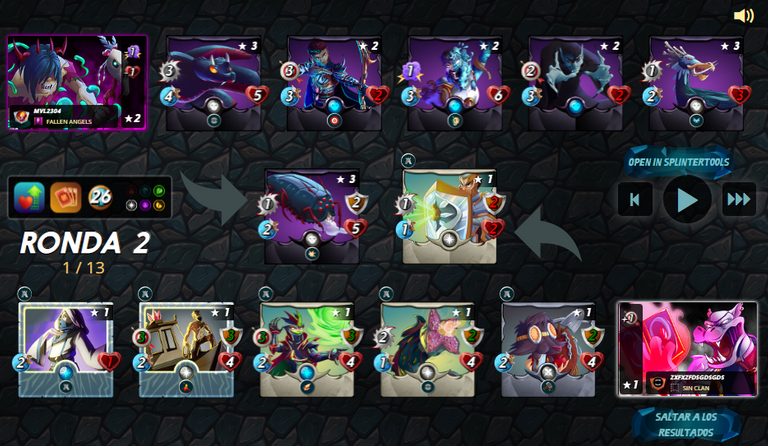 Ese Scattershot del Portal Spinner si que iba a ser un problema, pues ataco justamente a mi Soul Strangler, sin embargo el intercambio de golpes no dejo ningun caido en ninguno de los dos bandos.
Sin embargo, mi oponente empezó con ventaja, habiendo dañado a 3 de mis cartas mientras que yo solo golpee a 2 de las suyas.
That Portal Spinner's Scattershot ability was going to be a problem for my team since the round 1, as it attacked my Soul Strangler, but the exchange of blows did not leave any casualties on either side.
However, my opponent started with an advantage on this battle, having damaged 3 of my cards while I only hit 2 of his.

Round 3.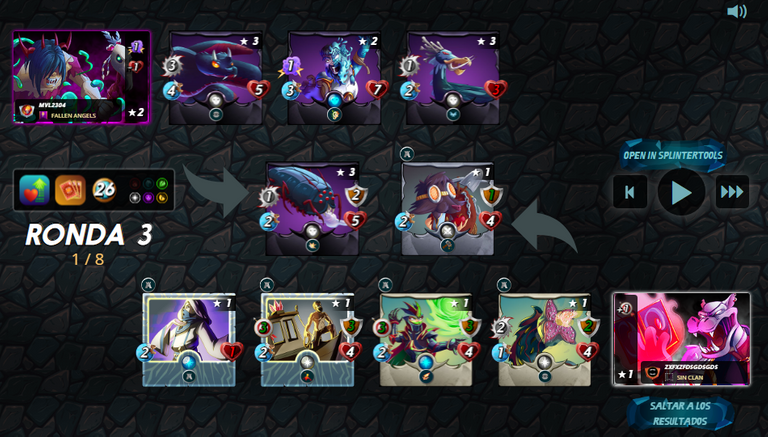 En una de esas casualidades de la vida, el Portal Spinner enemigo ataco de nuevo a mi Soul Strangler, acabando con el, pero ese sacrificio le dio tiempo a mi equipo para acabar con el tanque enemigo y dejar la batalla servida.
La reparacion de armadura de Scavo Hireling si que estaba siendo problematica.
In one of those coincidences of life, the enemy Portal Spinner attacked my Soul Strangler again, finishing him off, but that sacrifice gave my team time to finish off the enemy tank and leave the battle served.
Scavo Hireling's armor repair was proving problematic.

Round 4 - 5.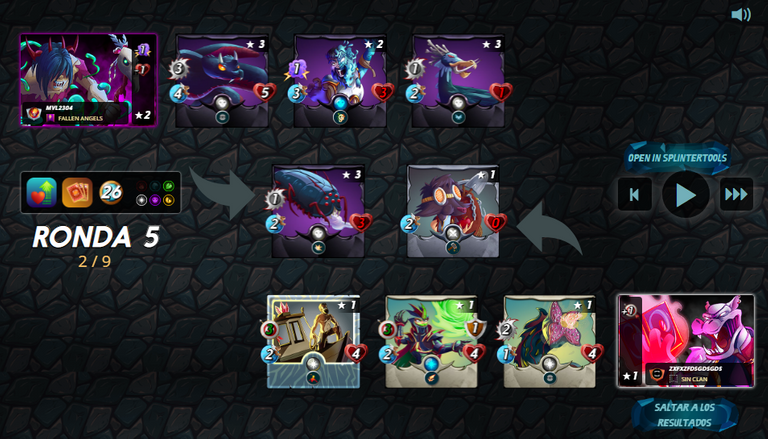 Las rondas 4 y 5 sirvieron como bisagra para definir la batalla hacia un bando, que fue el mio.
Las dos protecciones de mi oponente habian caido ya y Stitch Leech no iba a ser un problema para mi Crypt Beetle, y sus cartas con ataque a distancia no serian un problema una vez cayera eliminado su Leech.
Rounds 4 and 5 served as a hinge to define the battle to one side, which was mine.
Both of my opponent's protections cards were down and the Stitch Leech wasn't going to be a problem for my Crypt Beetle on the tank position, and his ranged cards wouldn't be a problem once his Leech was down.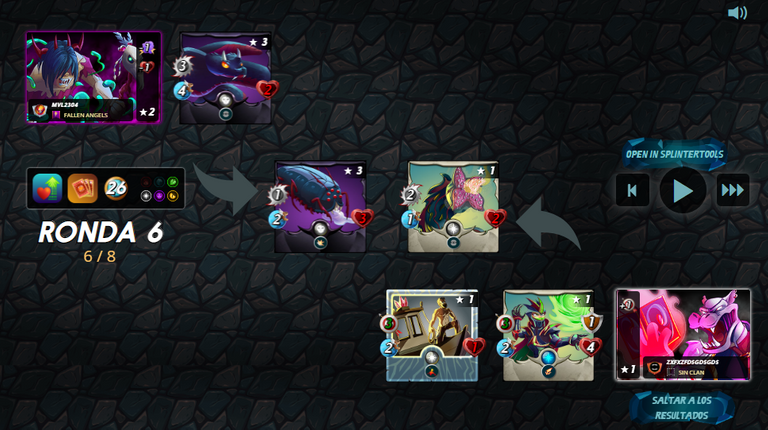 Emocionante ¿Verdad? No te pierdas el final de esta batalla, haz click aqui
Exciting, isn't it? Don't miss the end of this battle, click here

Entender los puntos debiles donde le puedes sacar ventaja a tu enemigo es primordial para convertirte en un buen jugador ¡enfocate en mejorar eso y veras como tu winrate aumentará muchisimo!
Recuerda que toda carta tiene una utilidad real y siempre podras sacarles ventaja si las estudias y analizas bien los datos que tienes a la mano, Muchas gracias por haber leído y espero que te haya gustado, no olvides seguirme si quieres ver mas contenido como este y nos vemos en mi siguiente post. ¡Saludos!
Understanding the weak points where you can take advantage of your enemy is essential to become a good player, focus on improving that and you will see how your winrate will increase a lot!
Remember that every card has a utility in this game and you can always take advantage of them if you study them and analyze well the data you have at hand, Thank you for reading and I hope you liked it, do not forget to follow me if you want to see more content like this and see you in my next post. greetings!



Si eres hispano y quieres unirte a un clan haz click aqui

All game images are taken from the official game website and Splintercards, credits to whom it may concern.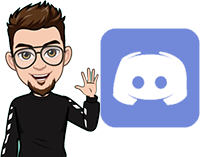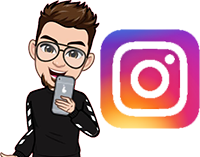 ---
---