Playing Splinterlands Game And Completing Snipe Monster Quest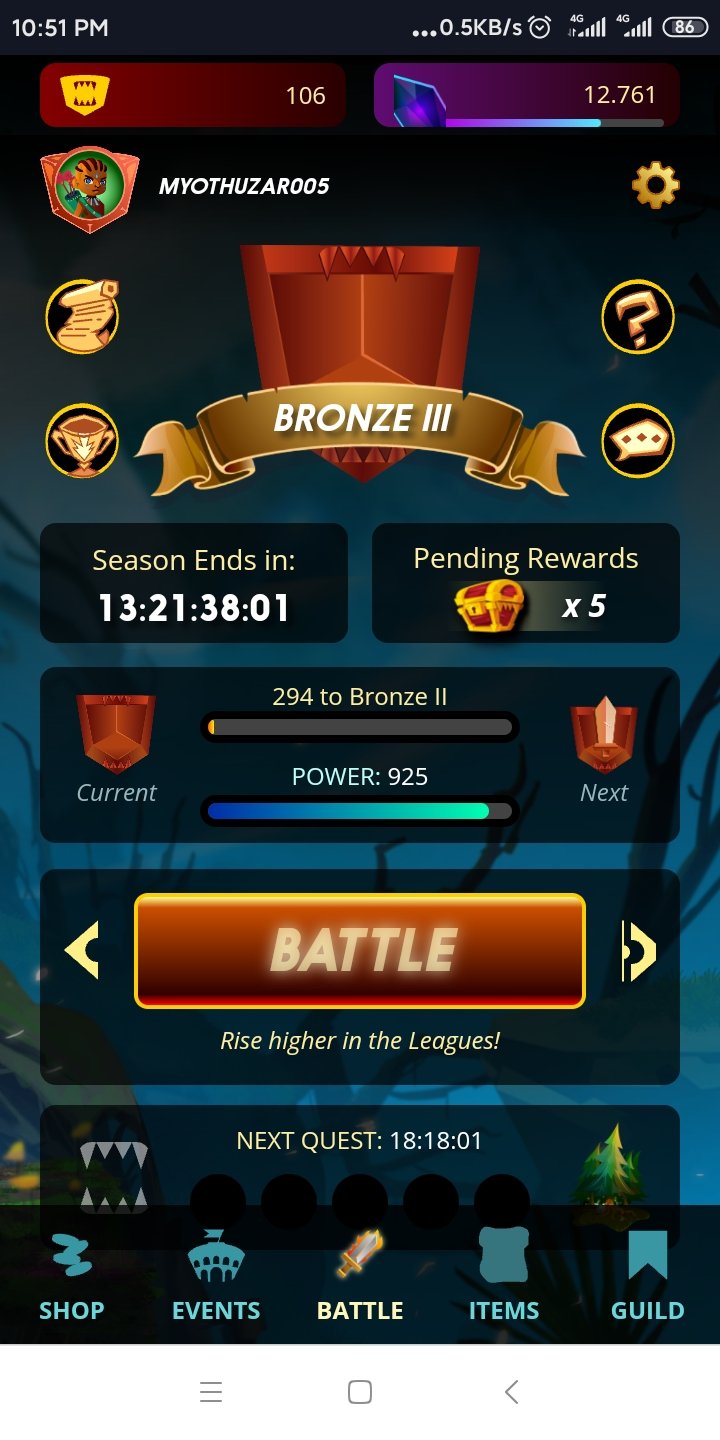 Today, I played daily quest in splinterlands game. The daily quest
I play today is snipe monster quest.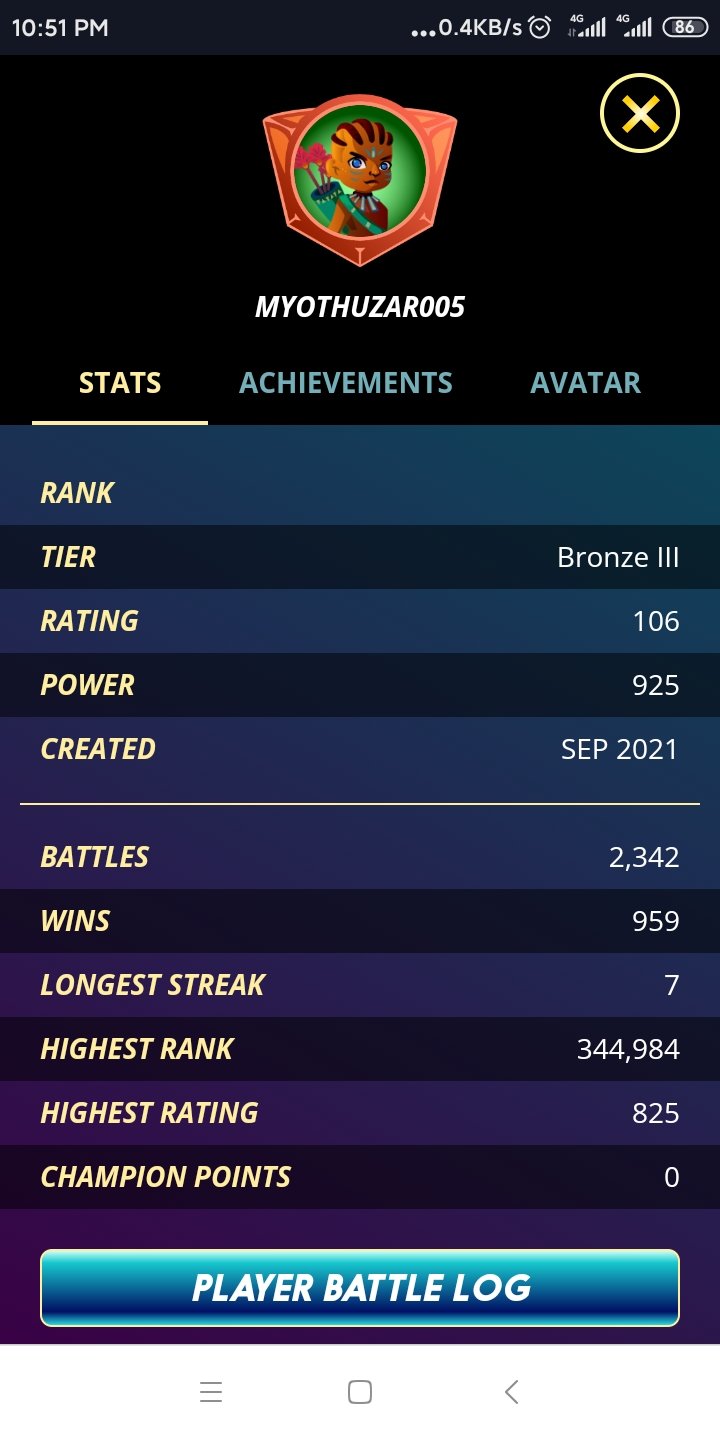 For snipe monster quest, I mostly use water, fire and death splinters. When I got fewer mana battles,
I use fire splinter and death splinter. When I got high mana battles, I mostly use water splinter. Luckily, it is not very difficult today and I finished the snipe monster quest with only thirteen battles.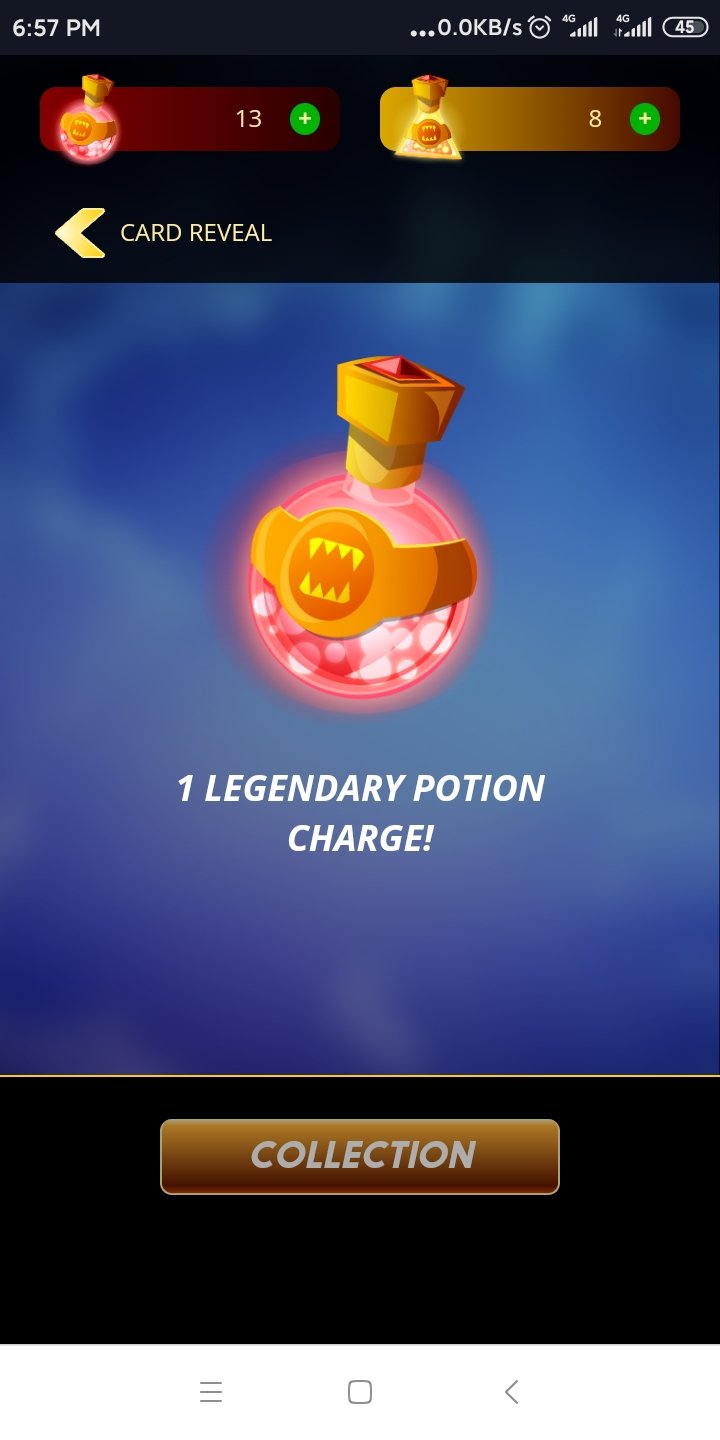 Then, I opened the reward for snipe monster quest. Today's reward is a legendary potion.
ဒီနေ့မှာတော့ splinterlands ဂိမ်းမှာ daily quest ကစားဖြစ်ပါတယ်။ ဒီနေ့ကစားဖြစ်တဲ့ daily quest ကတော့ snipe monster quest ဖြစ်ပါတယ်။
snipe monster quest အတွက် water ၊fire နဲ့ death splinter တို့ကိုပဲ အများစု သုံးဖြစ်ပါတယ် ။mana နည်းတဲ့ တိုက်ပွဲ တွေ ရတဲ့ အခါ fire splinter နဲ့ death splinter ကို သုံးပါတယ်။mana များတဲ့ ပွဲတွေ မှာတော့ water splinter ကိုပဲ အများစု သုံးဖြစ်ပါတယ် ။ကံကောင်းစွာပဲ ဒီနေ့ က သိပ်မခက်ခဲဘဲ
တိုက်ပွဲ ၁၃ ပွဲလောက်နဲ့ snipe monster quest ကို ပြီးဆုံးခဲ့ပါတယ်။
ဒီနောက်မှာတော့ snipe monster quest အတွက် ဆုကို ဖွင့်ပါတယ်။ဒီနေ့
ဆုကတော့ legendary potion တစ်ခု ပါ။
---
---