Playing Splinterlands Game And Conpleting Death Splinter Quest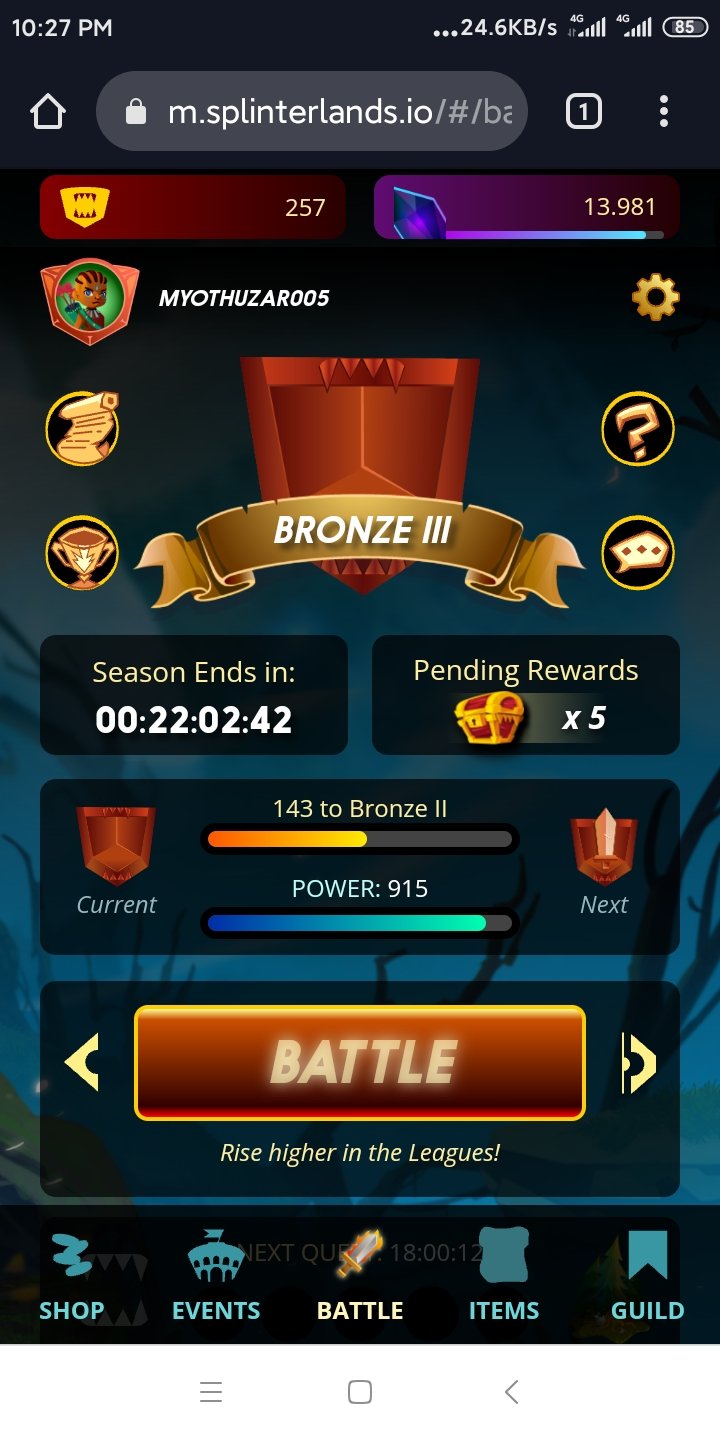 Today, I played daily quest in splinterlands game. The daily quest I got today is death splinter quest.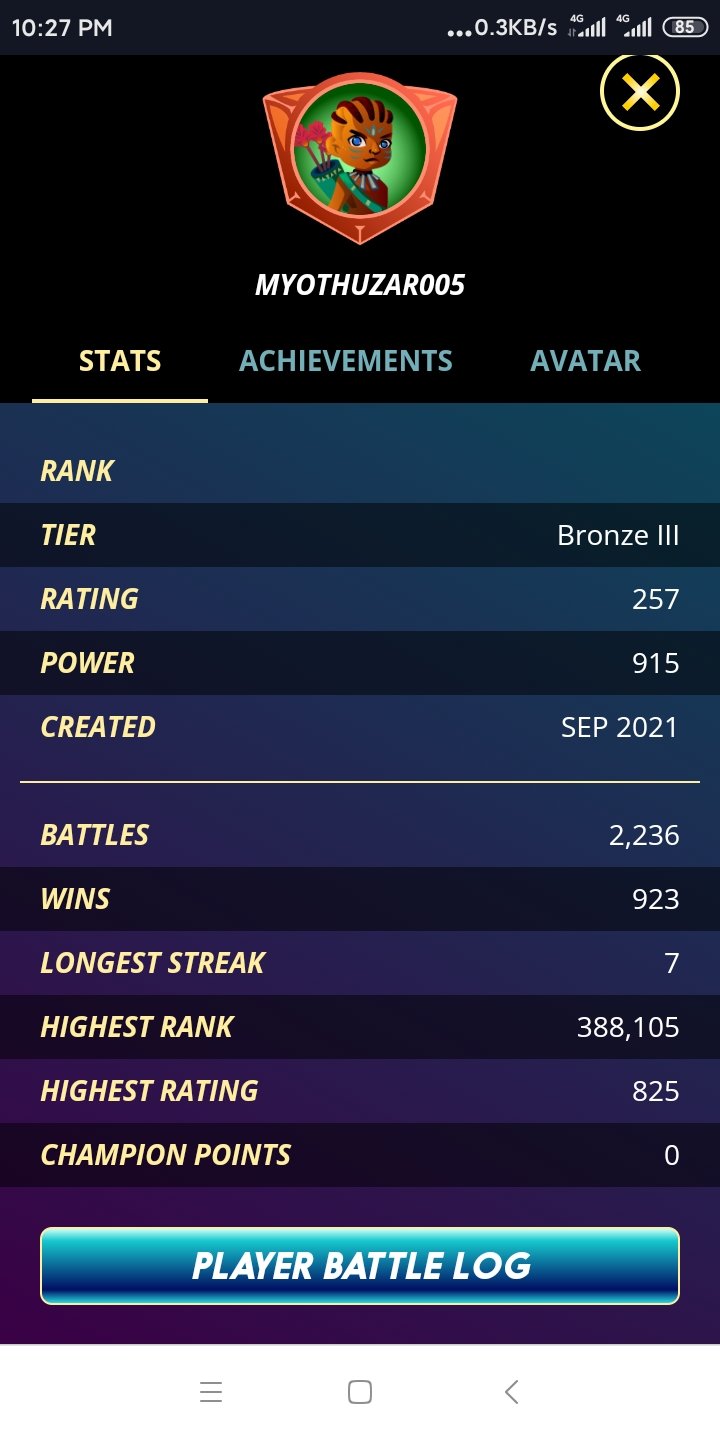 Today, I choose thaddious summoner for death splinter. I was a little worried because I am not skillful at death splinter quest. I thought I will have to play a long time for the quest. Luckily, it didn't take a long time. I finished with only 12 battles for death splinter quest.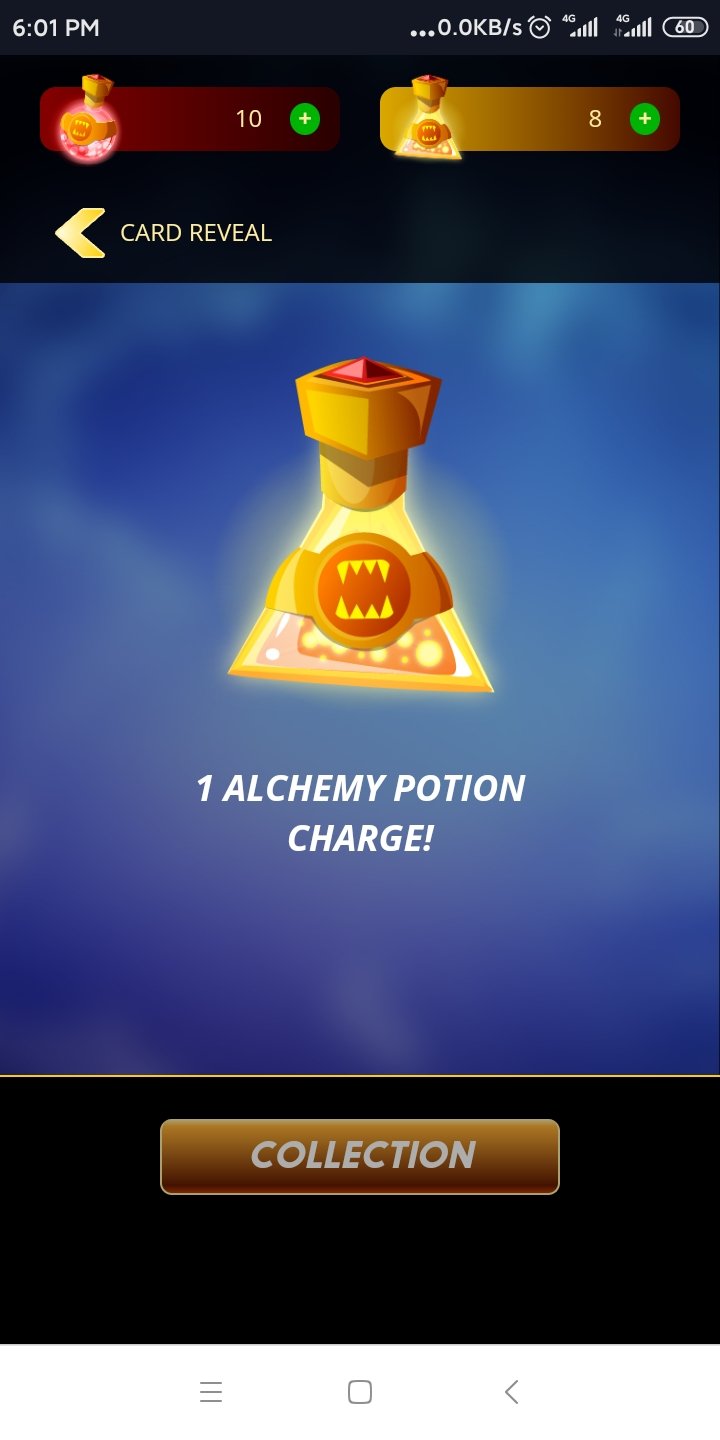 Then, I opened the reward. Today's reward is an alchemy potion. I also bought three cards for the game. They are uraeus card,lava launcher card and djinn chawla card.
ဒီနေ့မှာတော့ splinterlands ဂိမ်းမှာ daily quest ကစားဖြစ်ပါတယ်။ ဒီနေ့ရတဲ့ daily quest ကတော့ death splinter quest ဖြစ်ပါတယ်။
ဒီနေ့တော့ death splinter quest အတွက် thaddious summoner ရွေးပါတယ်။ဒီ death splinter quest ကို မကျွမ်းတဲ့အတွက် နည်းနည်း စိုးရိမ်ခဲ့ပါတယ်။ဒီ quest ကို အကြာကြီး ကစားရလိမ့်မယ်လို့ ထင်ခဲ့ပါတယ်။ကံကောင်းစွာပဲ သိပ်မကြာပါဘူး။၁၂ ပွဲ ခန့်သာ ကစားရပြီး death splinter quest ကို ပြီးစီးခဲ့ပါတယ်။
ဒီ့နောက်မှာတော့ ဆုကို ဖွင်​ဖြစ်ပါတယ်။ ဒီနေ့ ဆုကတော့ alchemy potion တစ်ခု ဖြစ်ပါတယ်။ ဂိမ်းအတွက် ကဒ်သုံးခုလည်း ဝယ်ဖြစ်ပါတယ်။ကဒ်တွေကတော့ uraeus ကဒ်၊lava launcher ကဒ်နဲ့ djinn chawla ကဒ်တို့ဖြစ်ပါတယ်။
---
---