Lady Luck
Hello everyone. I can not help myself from gathering a few card packs to keep on hand. They are fun to open. Not hundreds of packs, just a few at a time.
I use them to try my luck after the battle field.
If you are looking for a specific card, the market is the way to go rather than chancing a pack to get it.
How ever you never know when lady luck will show her smiling face!
Today it made up for the beating I took completeing my daily quest. 😀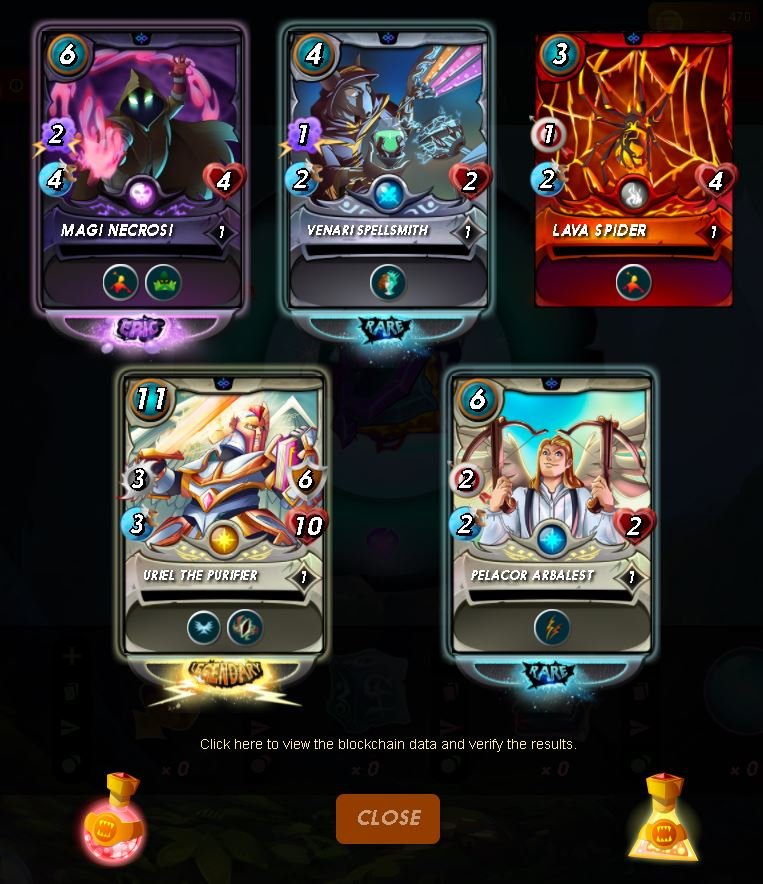 May the "spells" be with you!
---
---