Tracking your Splinterlands Rewards: splintershare
This website was made known to me by my local community Metafrens. As such, i also share with my neoxian guild members and some of them like it. I would also like to share more about my recent insane rewards!!!
Website: https://splintershare.info/
This is how it looks like when you go to this website.


After you input your splinterlands user, it will show you the recent rewards. For my recent champion 3 End of Season rewards with 80 chests, in total I got like $8.32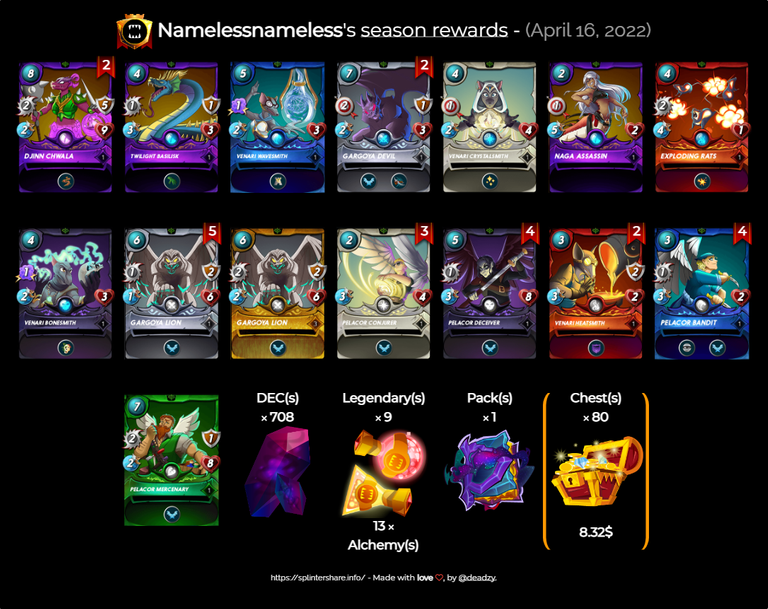 You can also search for previous daily quest rewards etc. I would like to share with my insane recent daily quest!! On 10 Apr, I got a GOLD FOIL LEGENDARY: Oshannus!!!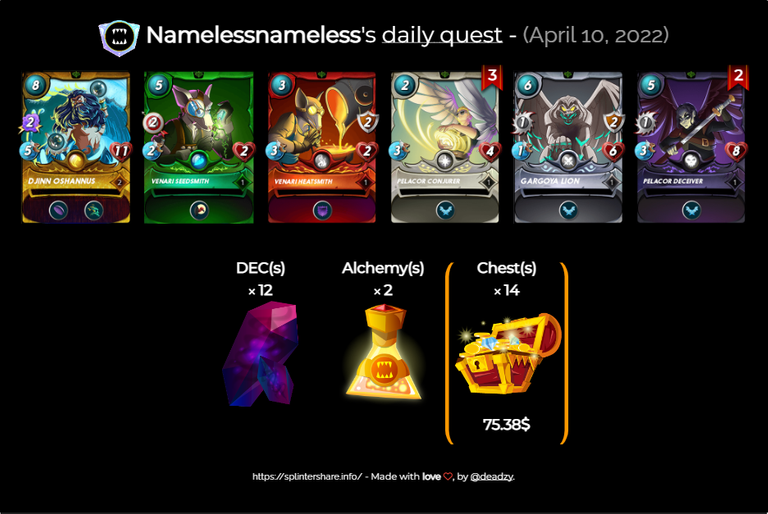 The next day I got a Legendary: Biljka!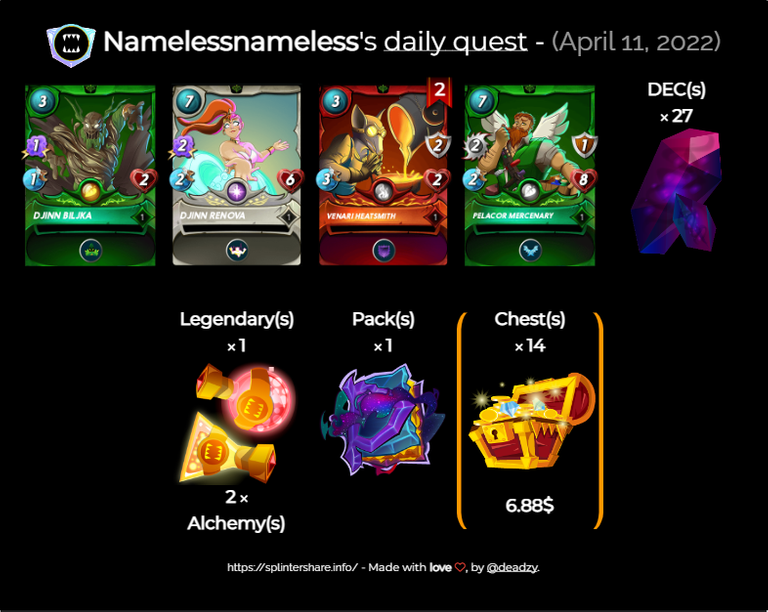 After that another day, I got a GOLD FOIL LEGENDARY: Biljka!! And with 2 packs!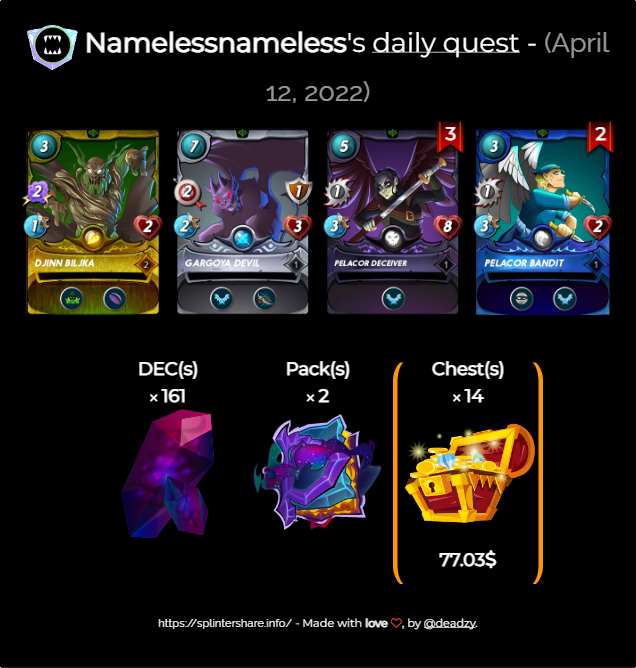 You can even see the summary of the apr rewards! Damn, just this month, I already made close to $200. That is an insane amount that I yet to see ever since I start playing since last June.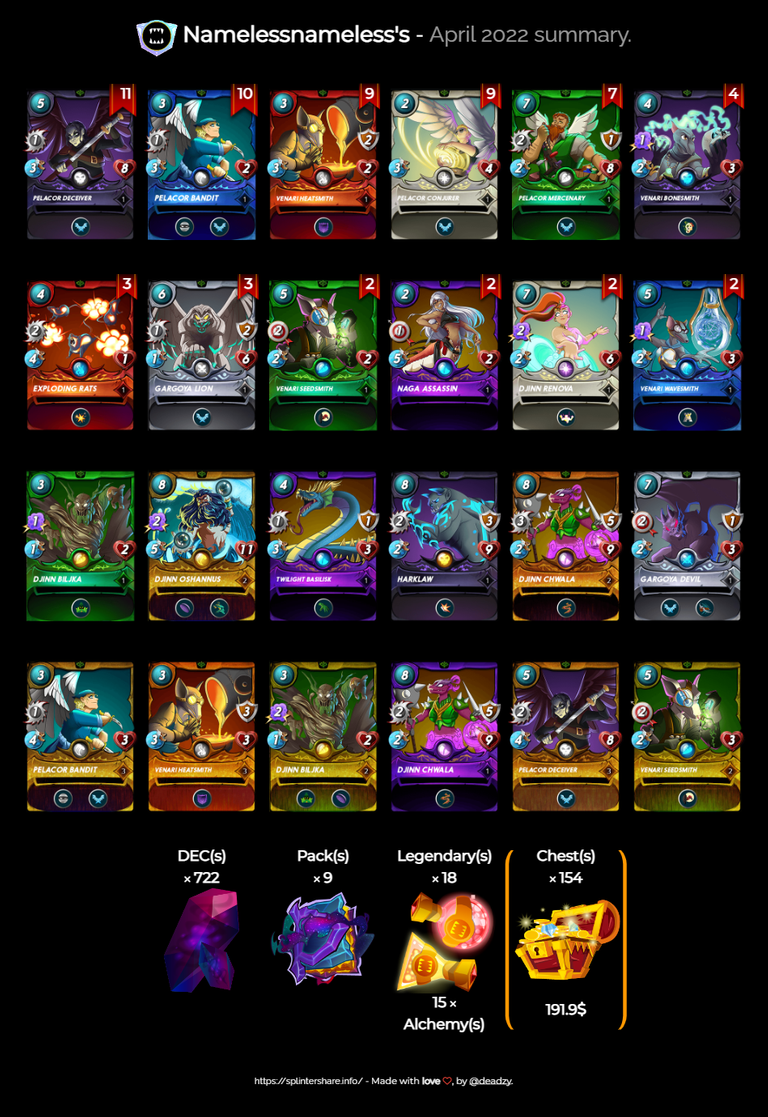 You can also look at the statistic.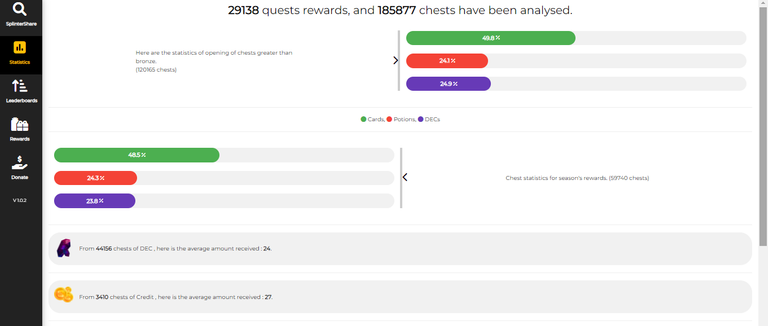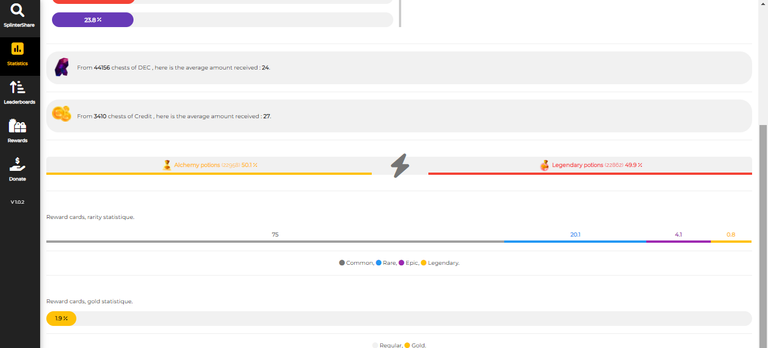 And there is also leaderboard. As expected, my name popped out a few times since I got super lucky with GFL! I realised I got another gold foil legendary on the 15 Feb during End of Season.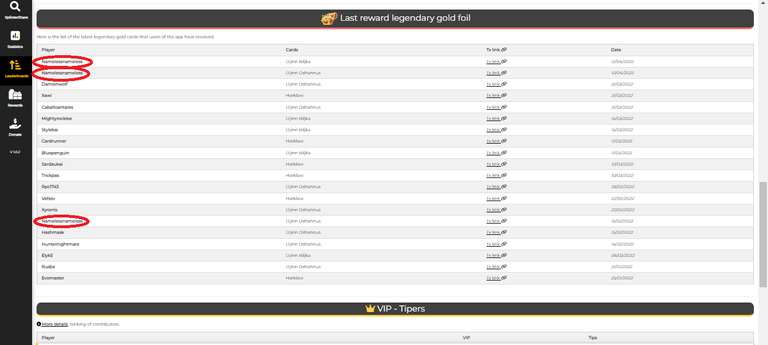 My main account has always been super poor in luck. But in recent month, the law of average starts to step in for my account. I still remember i only get like 2 GFL from 1150 chao legion pack openings when the average is only 1 GFL out of 300+ packs.
---
---